Arizona sunsets, starlit patios – it's all so romantic here in the Valentine State. On February 14, 1912, Arizona became the 48th state to join the Union and since then, has been affectionately referred to as the Valentine State. Celebrate Valentine's day in Chandler with dinner, activities or even an Arizona couple's getaway.  
Love is not only in the air but on the plate as Chandler restaurants keep the romance alive by offering special Valentine's Day this February! From casual to fine-dining, here are some top Chandler restaurants to enjoy dinner for two, a family date night or a sweet Valentine's Day treat.
Perfect for a Date Night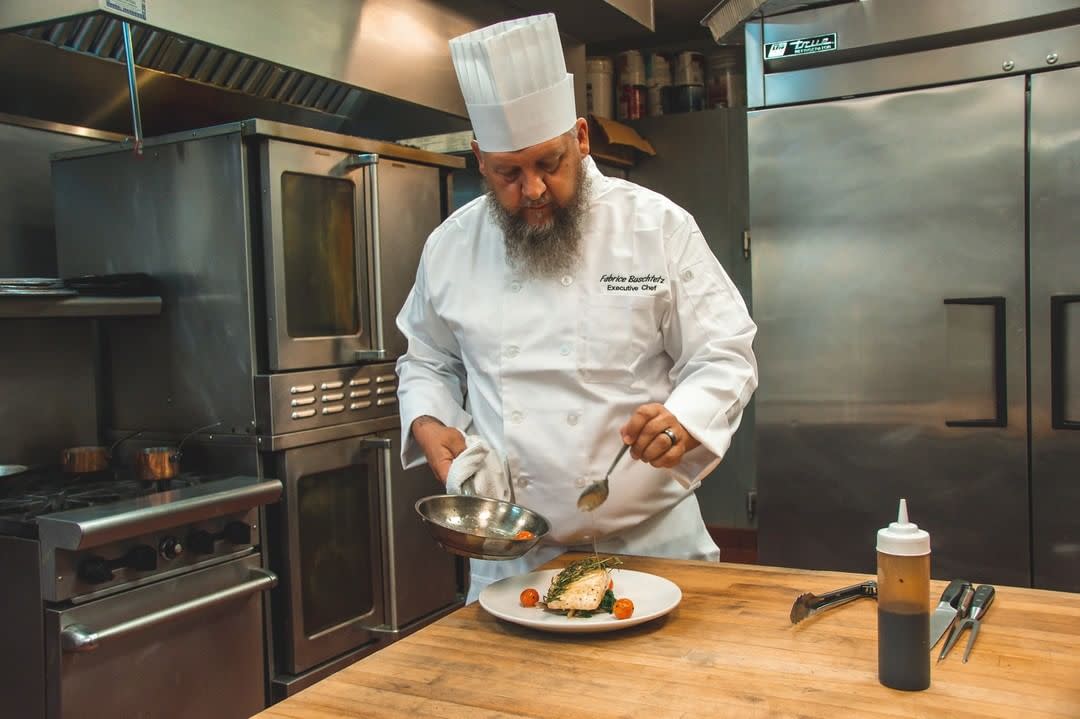 Cuisine & Wine Bistro-Chandler
A top destination for traditional French cuisine in Arizona, Cuisine & Wine Bistro will feature a romantic five-course, Valentine's Day prix-fixe menu highlighting the best in French cuisine.   A wine pairing option will be available with expertly selected wine by Sommelier Killian to accompany the decadent Valentine's Day menu.  Starters include your option from land or sea featuring a Rocky Point shrimp or lamb lollipop option. A salad is included with golden beets, goat cheese and sweet candied walnuts. Three entrées are available for selection, including a duck breast, Chef Fabrice's famed Beef Wellington or scallops. Save room for the dessert, a chocolate Charlotte with crème anglaise or sweet strawberries topped with spiced wine and mascarpone. Reservations are in high demand for Valentine's Day, so reserve today online or by phone.
Map: 4991 S. Alma School Road, Chandler AZ 85248 or (480) 275-6700
DC Steak House
A popular choice for date night, this Downtown Chandler restaurant is known for mouthwatering steaks, seafood, chops and more. DC Steak House will be serving their regular menu in their warm and cozy restaurant – perfect for a romantic evening with your true love.  Enjoy dinner in their modern dining room or on the starlit patio. Following your meal enjoy a stroll along the trellis-covered walkways and murals found in Downtown Chandler for a perfectly romantic evening. 
Map: 180 S. Arizona Ave., Chandler AZ 85225 or (480) 899-4400
Thirsty Lion Gastropub
Enjoy a special Chandler Valentine's dinner with your sweetheart at Thirsty Lion Gastropub featuring their limited menu, offered now through February 14, 2023. The Valentine's Day menu features a selection of main dishes, cocktails, craft beer and desserts for your selection. 
Map: 3077 W. Frye Road, Chandler AZ 85226 or (480) 786-5799
Shimogamo
Savor a fine-dining dinner for two at Arizona's leading Japanese restaurant, Shimogamo which will be offering a six-course prix fixe dinner created by Chef Daisuke Itagaki. The Valentine menu will highlight the perfect match of sushi and steak for $180.00 per person, not including tax and gratuity. Reservations are recommended and may be booked on-line or by calling the restaurant directly.
Map: 2051 W Warner Rd, Chandler AZ 85224 or (480) 899-7191
Great Options for a Casual or Family Date Night in Chandler

The Taco Spot
We don't think it's any accident that this Valentine's Day falls on a Taco-Tuesday - surprise your taco fanatic or be the family hero with an adorable heart-shaped tray full of tacos from The Taco Spot! Call ahead or visit the Chandler restaurant to place your order!
Map:  698 E Chandler Blvd Suite B, Chandler AZ 85225 or (480) 917-7883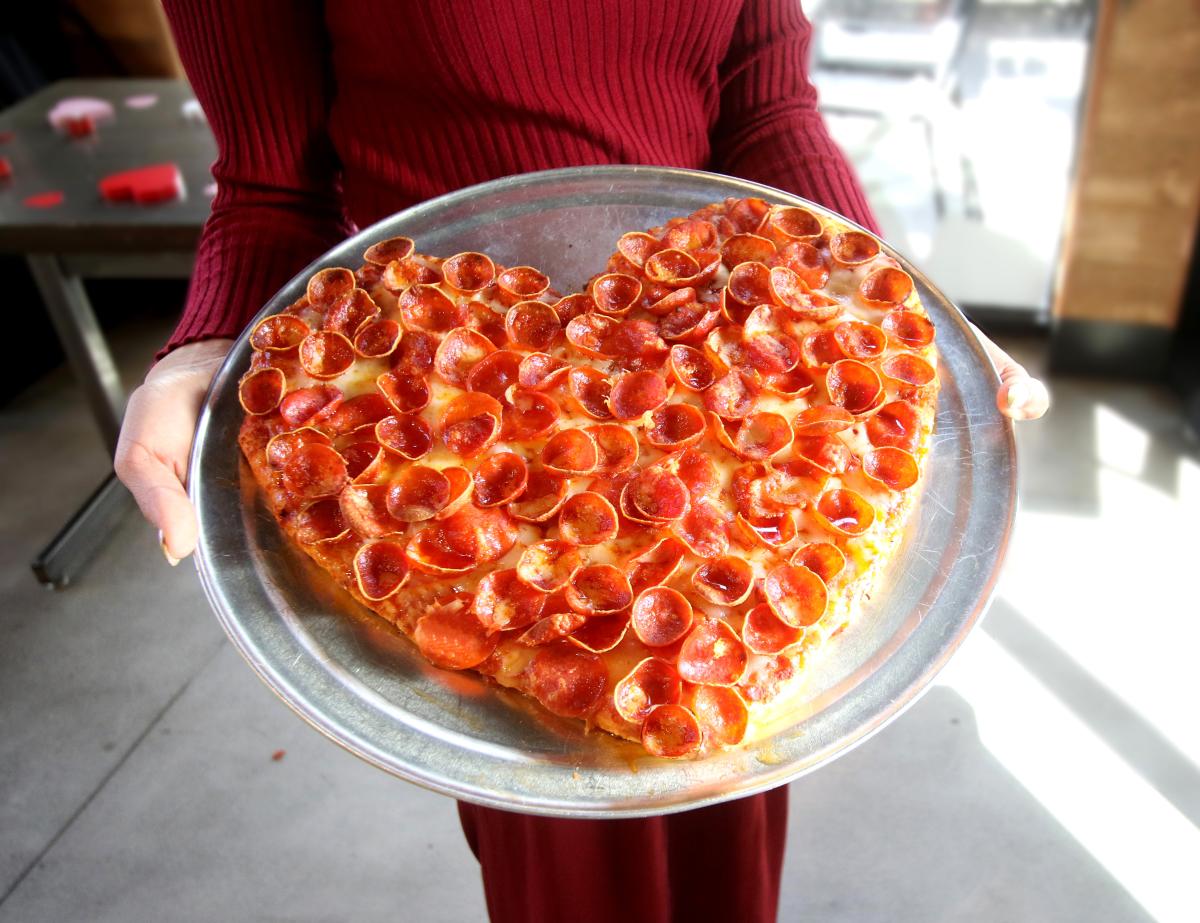 Mountain Mike's Pizza
Nothing says love more than a heart-shaped pizza, right?! This 14-inch beauty is crafted from fresh made dough and their legendary crispy, curly pepperonis. Available all month long at Mountain Mike's Pizza in West Chandler.
Map:  800 N 54th St Suite 5, Chandler AZ 85226 or (480) 550-8141

Someburros
Get a special treat at Someburros, offering two locations in Chandler,  on Valentine's Day! In honor of the holiday, Someburros, will be offering a sweet deal on their kid and family-friendly heart-shaped cheese crisp ($3) on Valentine's Day only. You can share it with those you love or enjoy them on your own! Other festive treats at Someburros include their Strawberry Frozen Margarita ($6-16), a bright pink tequila-based drink perfect for the holiday, or the Dessert Chimis ($5.35), which come in cherry, chocolate, or apple flavors alongside whipped cream and a cherry.
Someburros Chandler Fashion Square Map: 3461 W. Frye Road, Chandler AZ 85226 or (480) 726-8226
Someburros South Chandler Map: 5095 S. Gilbert Rd., Unit 1, Chandler AZ 85249 or (480) 597-6043
Valentine's Day Treats in Chandler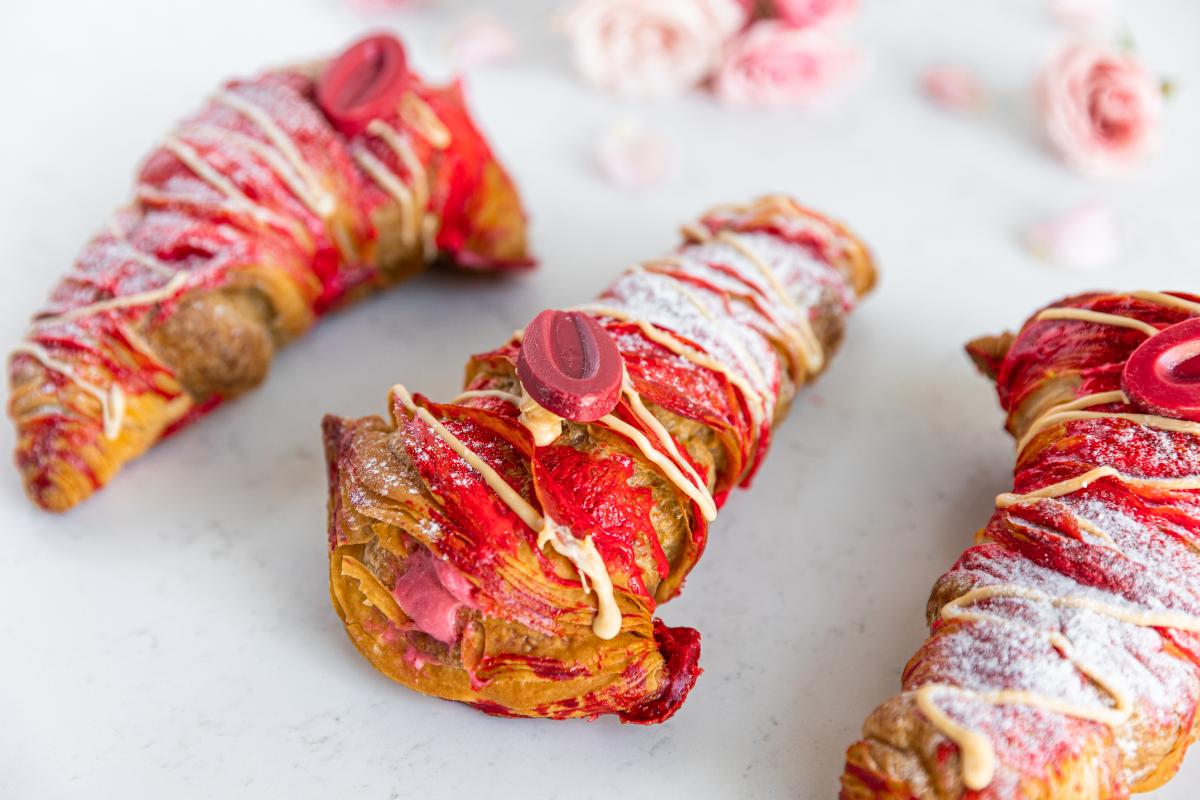 The Sicilian Baker
Enjoy a sweet treat on this love-filled holiday with The Sicilian Baker! For the month of February, The Sicilian Baker, the Sicilian bakery and cannoli bar next door to The Sicilian Butcher, will be offering a Strawberry Lobster Tail, a shell-shaped Italian pastry made with a delicious buttery, flaky dough and filled with a strawberry custard. In case Lobster Tails aren't your thing, The Sicilian Baker also offers their one-of-a-kind Build-Your-Own Cannoli bar, with the option for guests to choose their cannoli size, shell type (traditional, chocolate dipped, white chocolate dipped, or pistachio dipped), and their filling (with choices such as traditional, strawberry, or their seasonal filling).
Map: 3151 W. Frye Road, Chandler AZ 85226 or (480) 573-8750
Frutilandia 
Frutilandia is the perfect place to celebrate the season of love! Throughout February, Frutilandia's home of authentic Latin treats will offer their Strawberry Cheesecake Love Drink for only $5! With 20 ounces of shaved ice layered between Thrifty's vanilla ice cream and strawberry shortcake, it's topped with Strawberry Cheesecake Ice Cream and a Strawberry Wafer, an ideal gift for a special someone or for yourself.
Map: 55 East Ray Road, Chandler AZ 85225 or (480) 672-7000
Things to Do in Chandler with Your Valentine