Arizona sunsets, starlit patios – it's all so romantic here in the Valentine State. On February 14, 1912, Arizona became the 48th state to join the Union and since then, has been affectionately referred to as the Valentine State. Celebrate Valentine's day in Chandler with dinner, activities and more for an Arizona couple's getaway.  
Advance reservations are highly encouraged, as restaurants are operating at limited capacity and will sell out quickly. 
Love is not only in the air, but on the plate as Chandler restaurants keep the romance alive by offering special Valentine's Day dining options all weekend long! From casual to upscale and dine-in to takeaway, here are some top Chandler restaurants to enjoy a Valentine's Day dinner for two.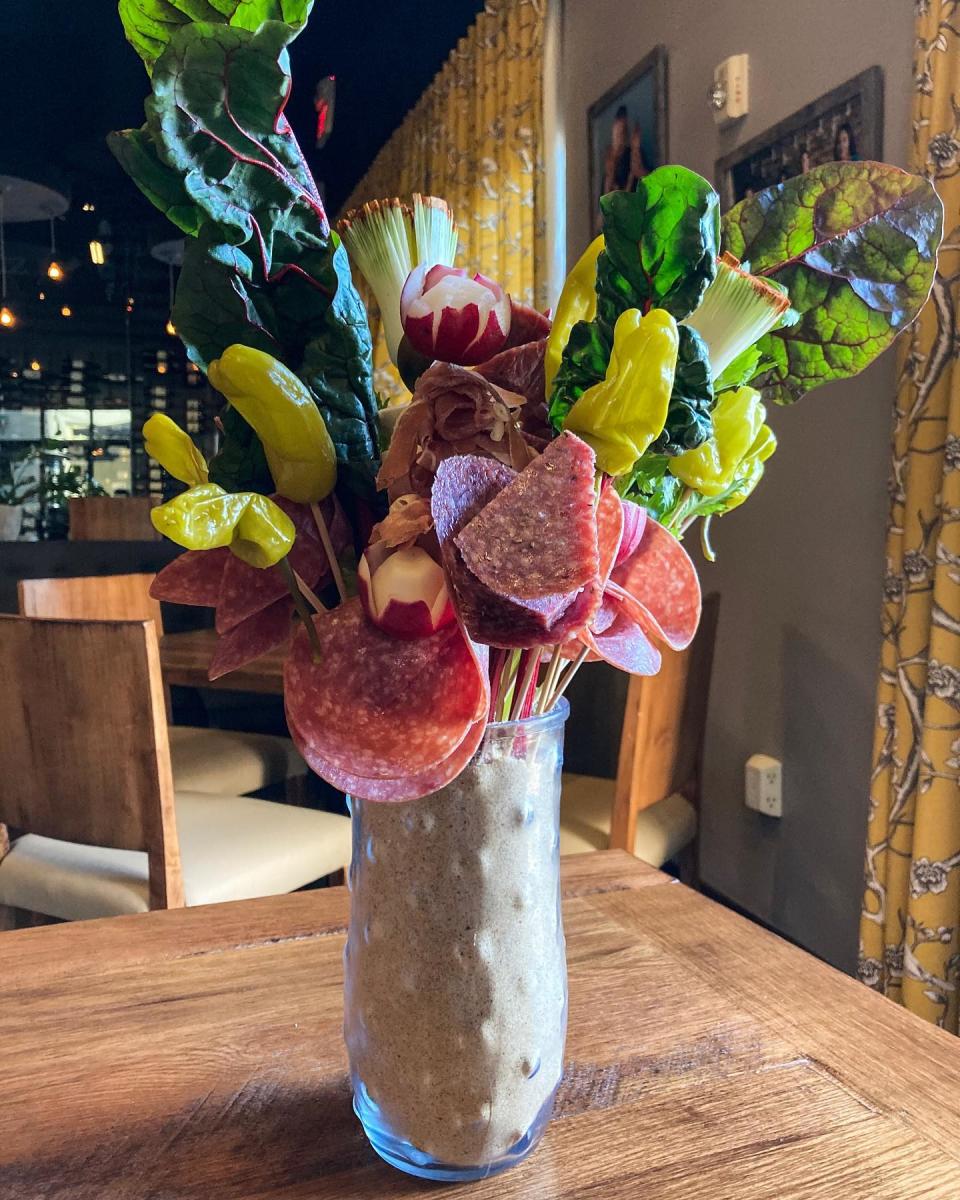 Cuisine & Wine Bistro-Chandler
A top destination for traditional French cuisine in Arizona, Cuisine & Wine Bistro will feature a romantic Valentine's Day menu for $120.00 per person (before taxes and gratuity).  A wine pairing option will be available with expertly selected wine by Sommelier Killian to accompany the decadent menu.  Starters include your option of the crawfish bisque cappuccino, or honey-glazed duck breast with cauliflower mousseline.  Three entrées are available for selection, Lobster Thermidor with Aged Parmesan Risotto, the Beef Wellington au jus with a vegetable tian or the wild halibut papillotte with beurre rouge.  Desserts include your choice of a classic raspberry & Belgian dark chocolate mousse or the espresso crème brûlée with chocolate truffle. Reservations are strongly encouraged and the restaurant will be open from 4-9 p.m.
If you're looking for something a little less formal, or for a fun Valentine's day gift – the Chandler French restaurant offers a Chef-crafted meat and cheese bouquet that is perfect for a Valentine's gifting or just because!  Please note, the restaurant requires 48-hours' notice for this unique masterpiece.
Map: 4991 S. Alma School Road, Chandler, AZ 85248 or (480) 275-6700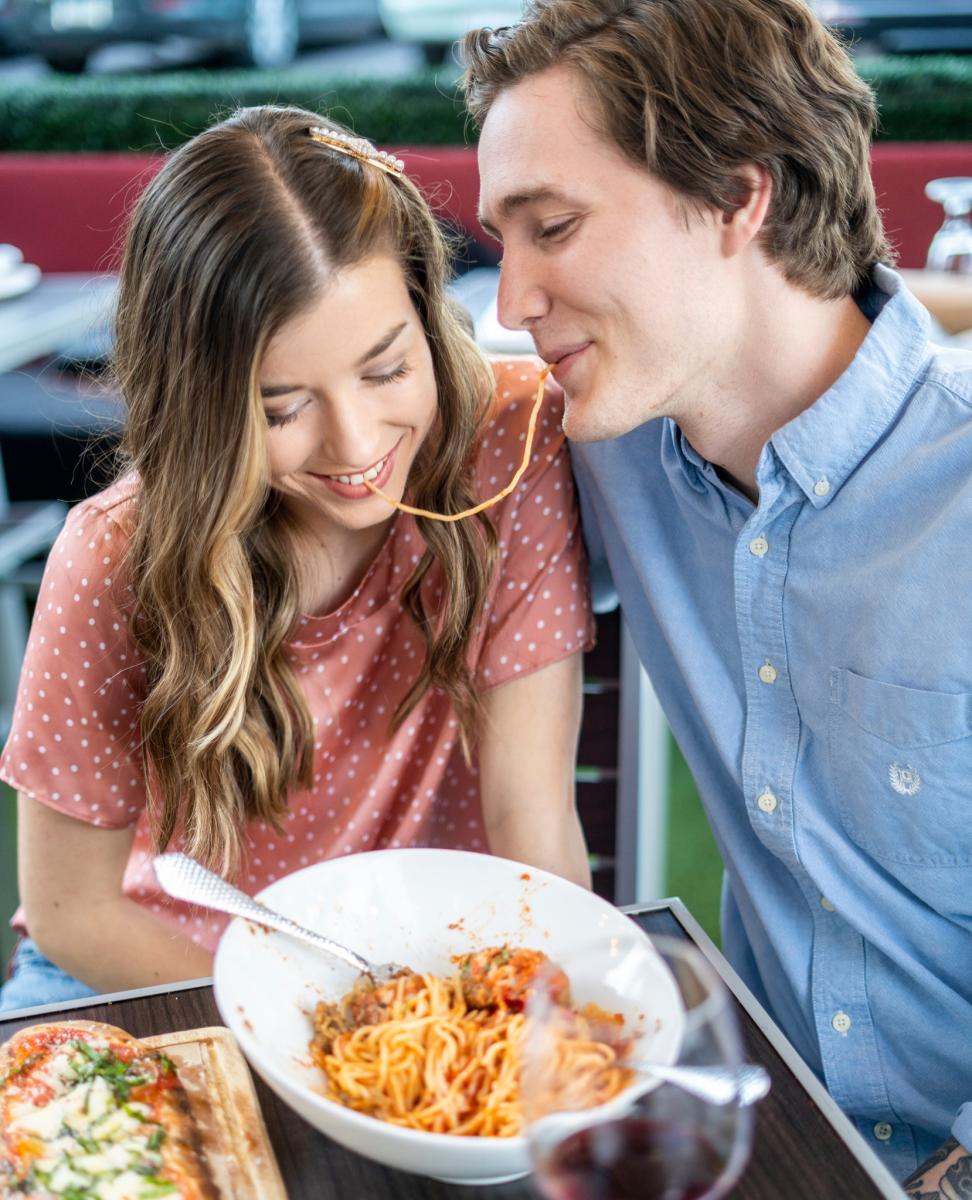 The Sicilian Butcher
Chef Joey Maggiore's Siclian-style Valentine's Day menu will impress your Valentine's Day date. The prix-fixe menu available from February 12 through 14 is $60 per person and includes specials like Eggplant Tortino (pan fried eggplant stacked, béchamel, tomato herb, mozzarella and ciabatta), Roasted Beets and Strawberry Salad (Cypress Grove goat cheese, arugula, sweet strawberries, saba vinaigrette and pistachio dust), a 15-Layer Lasagna (fresh pasta rags, three meat ragu, mini Tomaso's meatballs, ricotta, mozzarella and tomato herb sauce), and chocolate covered strawberries for you and your sweetheart. Couples can pair their four-course meal with Chef Joey Maggiore's new wine -- a Napa Valley Cabernet Sauvignon 2017 that can be added for $50.
Please call to make Valentine's Day reservations and hours for reservations are from 11:00 a.m. to 10:00 p.m. The Sicilian Butcher Valentine's Day menu is available for takeout and call-in orders for the special menu will only be available on Feb. 14, 2021.
Map: 3151 W. Frye Road, Chandler AZ 85226 or (480) 573-8550

The Sicilian Baker
Next door to The Sicilian Butcher is a grab-and-go, Italian-style pasticceria where guests can pick-up or order (by phone only) sweet treats for their Valentine. The bakery has a sweetheart deal: a mini tiramisu cake and chocolate hazelnut mousse cake for $22 (normally $12 each) plus a Valentine's Day only special: chocolate covered strawberries for $1.75 each. To pre-order Valentine's Day desserts or cakes, orders must be placed at least 72 hours in advance.
Map: 3151 W. Frye Road, Chandler AZ 85226 or (480) 573-8750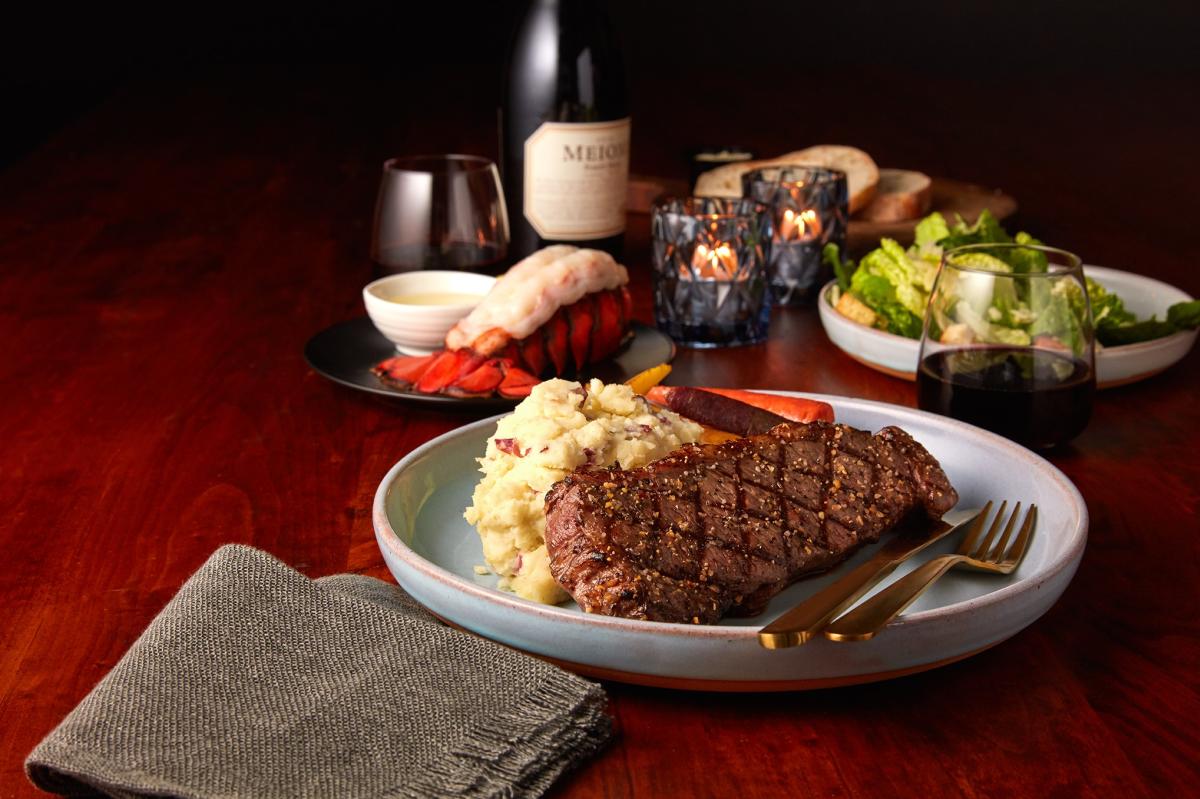 The Keg Steakhouse + Bar
The Keg Steakhouse + Bar, located by Chandler Fashion Center mall will be open for extended hours, from 2-10 p.m. and offering a delicious $60 (before taxes and gratuity) three-course menu for dine-in service on February 14, 2021. This special Valentine's menu includes a salad, New York Striploin or Filet with lobster tail, dessert and champagne.

Find a slightly modified version of the menu above available for takeout through The Keg's online Xdine portal between 2:30-9:30 p.m. on Sunday, February 14th. The Valentine's takeaway offer includes a slice of the house-made Billy Miner Pie for $60 per person (before taxes and gratuity).
Map:  3065 W. Chandler Blvd. Chandler AZ 85226 or (480) 899-7500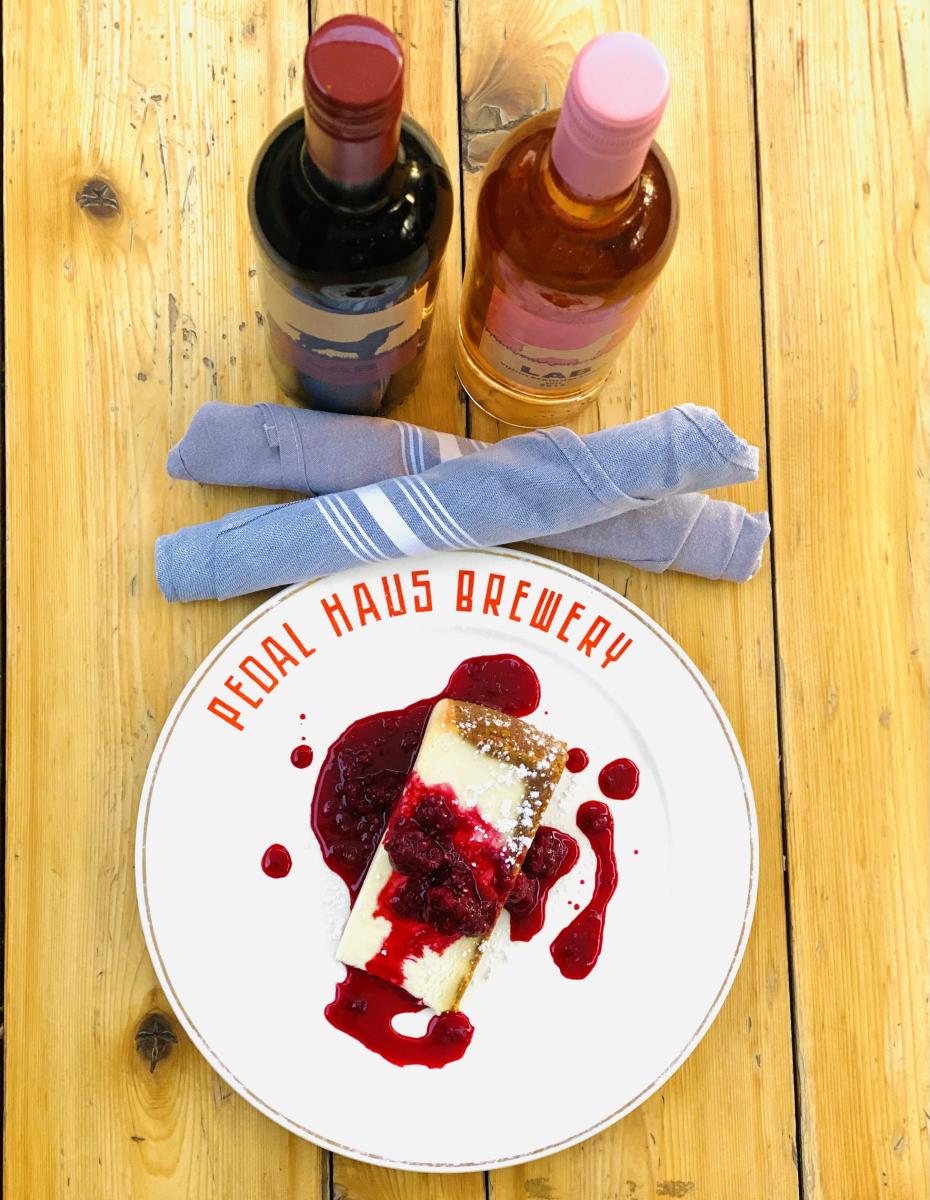 Pedal Haus Brewery
Located in Downtown Chandler, the Chandler brewery is offering a Valentine's day meal that may be enjoyed for dine-in service or takeaway at the Pedal Haus Brewery.  Top off your meal with a bottle of wine and dessert combination for $20 and select from hot fudge brownies, cheesecake or campfire s'mores cookie. The Valentine special is available on Saturday, February 13th and Sunday, February 14, 2021.Map: 95 W. Boston St., Chandler AZ 85225 or (480) 656-1639

DC Steak House
A popular choice for date night, the Chandler restaurant is known for mouthwatering steaks, seafood, chops and more.  DC Steak House will be serving their regular menu in their warm and cozy restaurant – perfect for a romantic evening with your true love.  Enjoy dinner in their new location in a modern dining room or the large patio. Following your meal enjoy a stroll along the trellis-covered walkways of Downtown Chandler for a perfectly romantic evening. 
Map: 180 S. Arizona Ave., Chandler, AZ 85225 or (480) 899-4400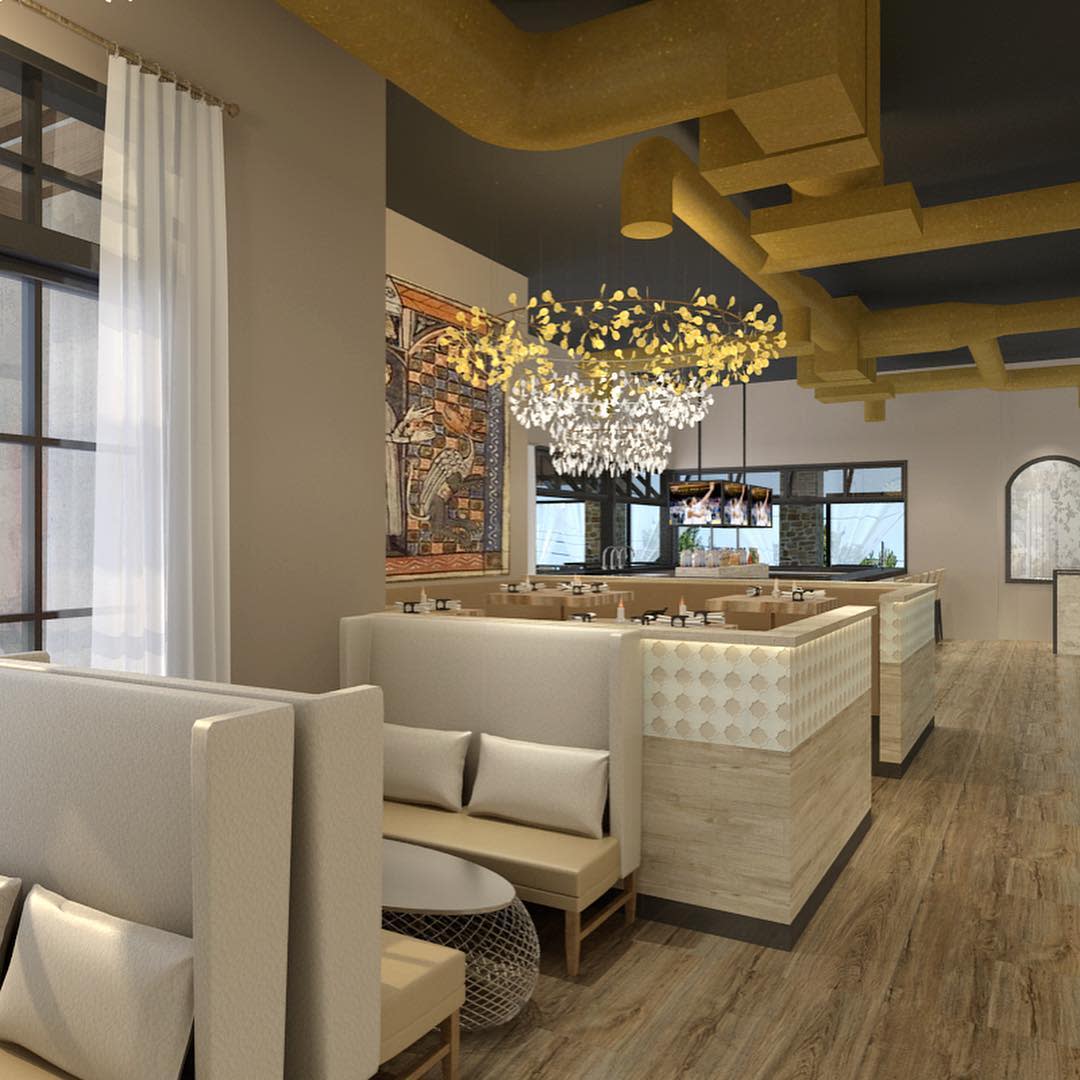 St. Amand Kitchen & Cocktails
This south Chandler hot spot is a great option for dinner with your true love.  The modern vibe and lively patio offer a great setting for your Valentine's dinner in Chandler.  The casual-chic restaurant is offering a select four-course menu that includes a glass of champagne for $69.00 per person (not including taxes and gratuity) and optional wine pairing ($20).  Featured entrées include a grilled fillet of beef with Roquefort drizzle, cabernet demi-glace, pommes Lyonnaise and asparagus bundle or a sunflower seed-crusted snapper, Kalamata olives, heirloom tomatoes, steamed new potatoes, Brussels sprouts and white wine sauce.
Map: 3990 S. Alma School Road, Chandler AZ 85248 or (480) 782-5550
The Wild Vine Uncorked
A popular restaurant for a romantic night on the town, The Wild Vine Uncorked is offering two, four-course prix fixe menus complete with champagne.  Entrée selections include a 16 oz. T-bone steak served with prosciutto wrapped asparagus and Hasselback potatoes or a classic Veal Osso Bucco served over baked polenta. Live music from Chad Wilson Bailey from 4:30-7:30 p.m. rounds out the evening.  Advance reservations are recommended (4 and 6 p.m.)
Map: 4920 S. Gilbert Road, Ste, #3, Chandler, AZ 85249 or (480) 883-3492
Things to Do in Chandler with Your Valentine