The butcher board and meat cleaver wall, along with the wine bottle chandeliers, at The Sicilian Butcher Craft Meatball and Charcuterie Bar in Chandler aren't just clever "transport me to Italy" decorating touches. The visuals have meaning to co-founder and executive chef Joey Maggiore, whose family ties are deeply connected to the food and restaurant business.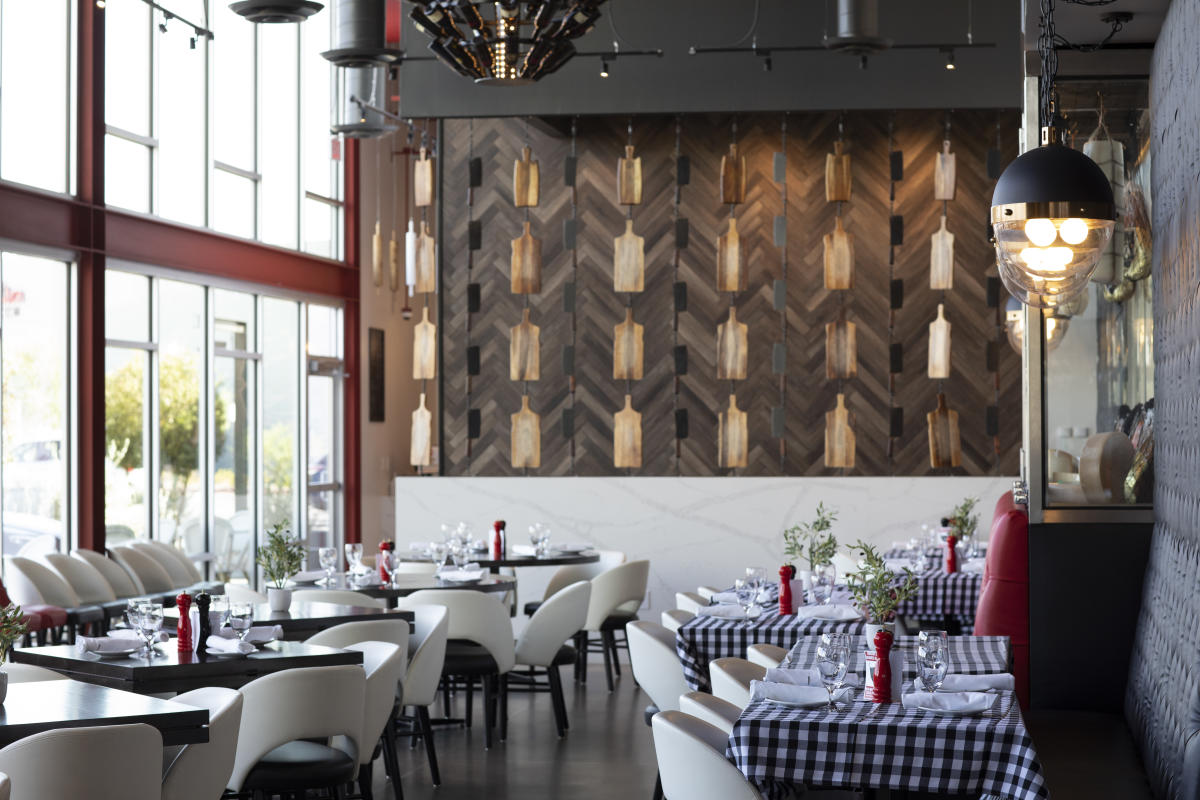 His father Tomaso is an Italian culinary expert who opened Tomaso's, the award-winning fine dining establishment 43 years ago in Phoenix, and also owns a winery outside of Palermo, Italy. In addition, his grandfather was a butcher in Sicily and his father-in-law is a pastry chef.
Like its sister property in north Scottsdale, the Italian eatery, located in the Chandler Viridian Primegate at Chandler Fashion Center, pays homage to family recipes handed down over the years that Maggiore has tweaked for the chef-driven menu.
"Everything here feels like a touch of home," explains Maggiore of the restaurant, which was conceived by the chef, his wife Cristina, and their business partner Flora Tersigni. Adjacent to the dining space is The Sicilian Baker, a cannoli bar, pastry counter and café.
"The concept is about family history and Sicilian-inspired cuisine, and we put it all together in one place. Every little detail is a resemblance of how I grew up in this business," adds Maggiore.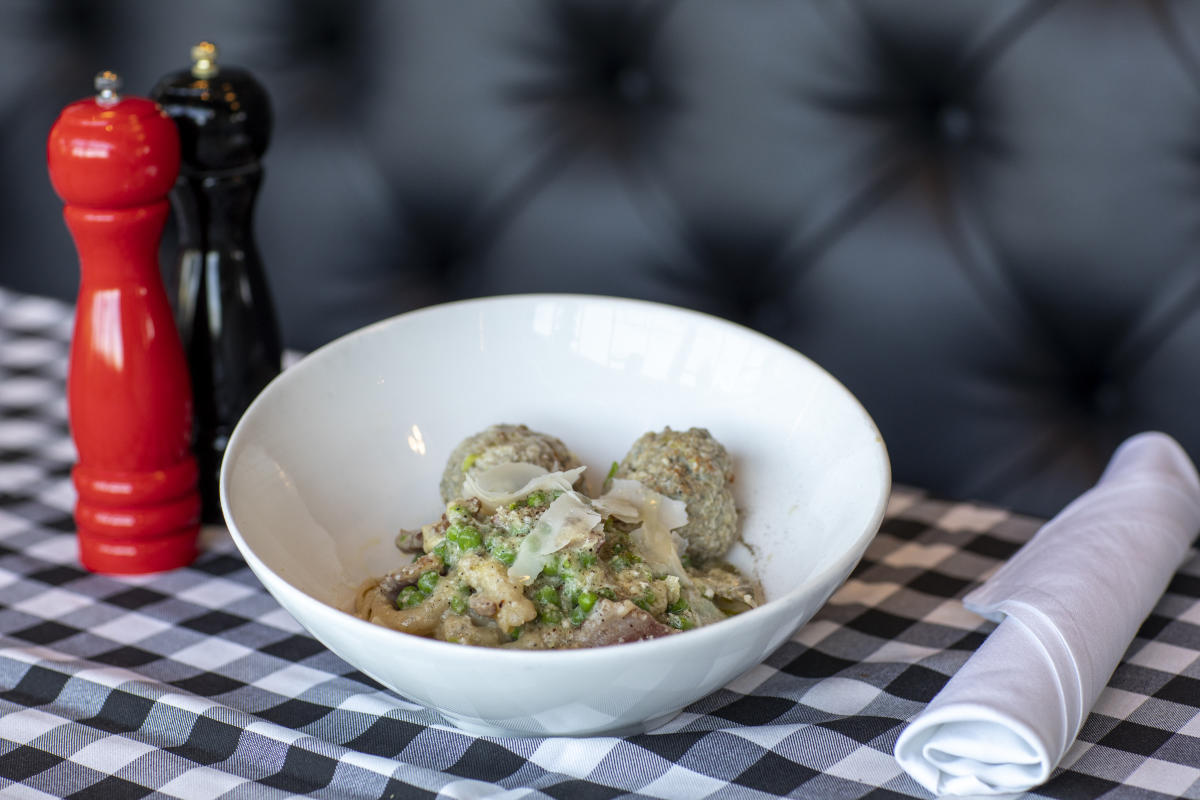 Based on a build-your-own meal dining adventure, The Sicilian Butcher features 10 hand-rolled meatballs made daily with steak, lamb, lump crab, shrimp and meatless options, plus Tomaso's Sicilian version with ground veal, prime beef, pork, pine nuts, raisins, and pecorino cheese. Meatballs can be paired with several house made sauces, among them garlic-basil marinara, pesto trapanese, parmigiano cream, truffle mushroom, and spicy arrabbiata, and served with bases such as house-extruded pasta, polenta or risotto.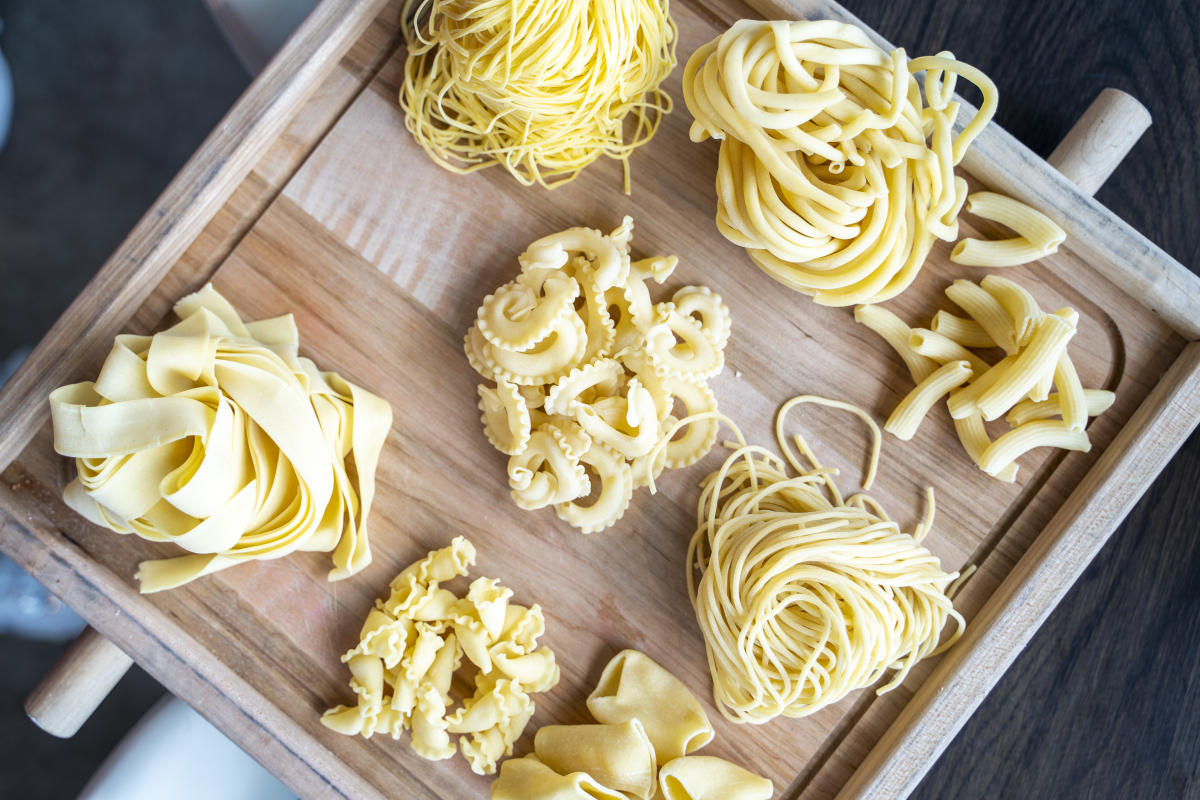 The restaurant also offers flatbreads, sandwiches, desserts, and Sicilian-style bruschetta and charcuterie selections, including the granddaddy of them all, the Sicilian in Strada, a five-foot-long charcuterie board with panelli fritters, arancini, cazzilli, artisanal meats and cheeses, craft meatballs with polenta, pickled vegetables and house preserved jams.
"We have a limited menu, but every dish is perfect,' says Maggiore.
The 6,500-square-foot restaurant includes a craft cocktail program, which boasts the usual suspects like Aperol spritzes and the earth's largest Negroni (a Guinness World Record cocktail created by mixologist Sheldon Wiley), a pasta room, a chef's table, an indoor-outdoor bar, and an outdoor lounge and dining space with fireplaces.
Chandler was an easy choice for the Sicilian Butcher's second location, according to Maggiore. "Our Tatum location took off so well that we wanted to bring it to another part of the Valley," he says. "We've always loved Chandler and we were welcomed with many open arms. When we saw the location at the Viridian, we know it was the perfect Butcher spot."
Maggiore attributes The Sicilian Butcher's relaxed and open, but upscale feel to Cristina, the restaurant's lead designer. He credits the feel-good, modern spin on the Sicilian-influenced cuisine to his family's decades-long passion for creating an exceptional dining experience.
"You don't have to travel to Italy to have amazing Italian food," says Maggiore. "Come to our restaurant. You'll get great hospitality, an Italian kiss and food so remarkable you'll think you are in Italy."