Chandler Jazz Festival
Bourbon Street comes to Downtown Chandler each spring for a FREE jazz-filled weekend highlighting the smooth sounds of live jazz music. Typically held in April, the hugely popular event has been a must attend event for jazz fans, drawing people from near and far to enjoy the smooth sounds of jazz with live performances from local and national performers.  Visitors and residents alike have embraced the spring festival celebrating jazz with a variety of music styles and take in the local culture, arts and food from the main stage in Downtown Chandler.
Gates for the main-stage performances typically open about 30-minutes prior and attendees are encouraged to bring a blanket or lawn chair to make oneself comfortable on the grassy park - perfect for enjoying the Arizona spring weather. It's not uncommon to see a bit of dancing at this music festival which is more like an event than an outdoor concert.
Visitors will find plenty of free parking options in Downtown Chandler and it's easy to extend your outing by including a visit to one of the many Downtown Chandler restaurants, cocktail bars and boutique shops located in and around the historic square. 
Arriving from out-of-town, visitors will find that many Chandler, AZ hotels provide a courtesy shuttle to Downtown Chandler.  However, there are two hotels situated in the downtown area, both are located a short walk from the main stage - the Crowne Plaza Phoenix Chandler Golf Resort and the Hilton Garden Inn Chandler Downtown.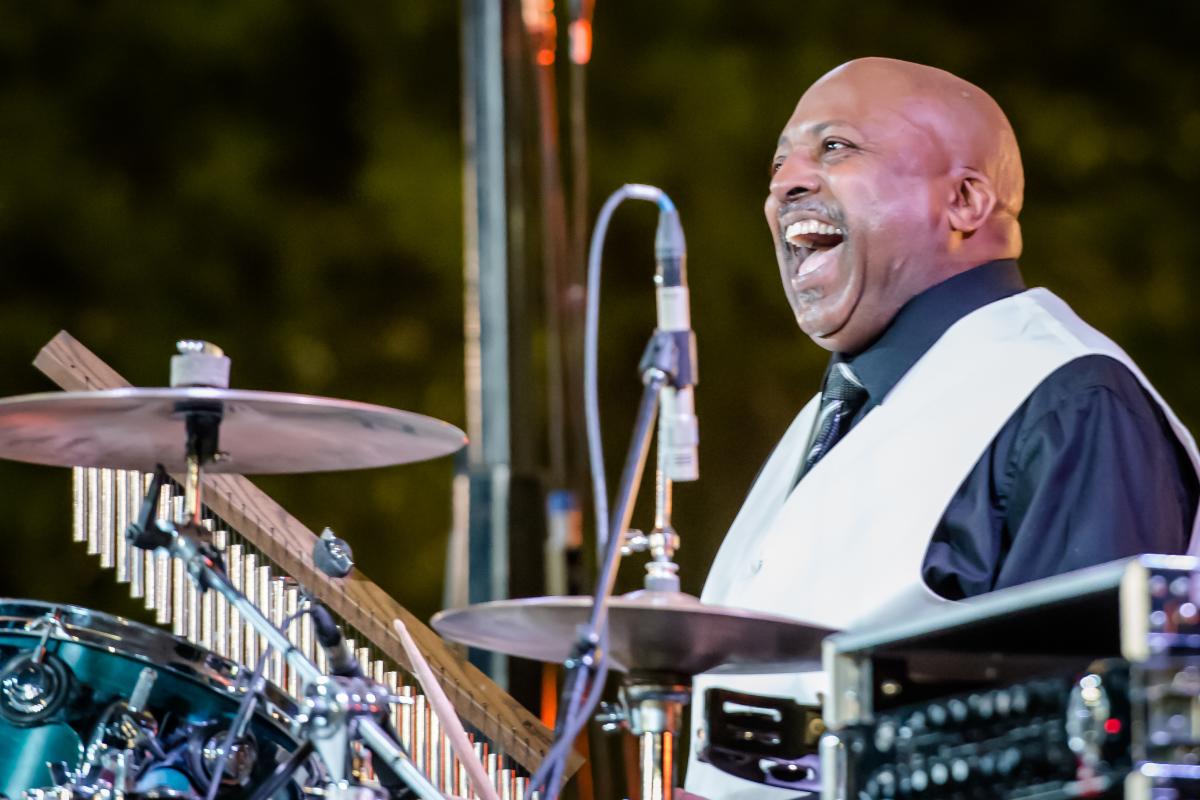 2021 Chandler Jazz Festival
The 22nd Annual Chandler Jazz Festival has been reimagined for 2021.
In an effort to ensure the health and safety of jazz aficionados and Downtown Chandler visitors alike, this year's free musical festival will feature local talent and take place over three days at four open areas for all to continuously walk throughout Chandler's Historic Square, including: Crust Simply Italian, Dr. A.J. Chandler Park West, Saba's Western Wear, Sibley's West: Chandler and Arizona Gift Shop and the nearby The Vision Gallery. 
Visitors may stroll through the downtown district while enjoying live music performances during the afternoon or evening hours on April 8–10, 2021. Attendees are also invited to bring a blanket or lawn chair and grab a meal from a Downtown Chandler restaurant to dine in the park while taking in the smooth sounds of live jazz. While in the downtown district, complement your visit with a leisurely walk to enjoy the Downtown Chandler murals and public art that dot the neighborhood.
2021 Chandler Jazz Festival Performers* include:
Mike Ozuna Trio
Pete Pancrazi and Todd Johnson
Beth Lederman & Jazz Con Alma
WildeP'lay
Trio Maxo
The Gaines Brothers
Charlie Smith
The Claudia Bloom Trio
If you prefer to grab a meal inside a Chandler restaurant or enjoy some local shopping, you'll find more live jazz at the following Downtown Chandler restaurants and businesses:
Thursday - April 8, 2021*
Friday - April 9, 2021*
Saturday - April 10, 2021*
*Please note, all schedules and performers are subject to change.
Plan Your Chandler Getaway