It's a fast-paced world, where fast food is often the meal of choice. Wouldn't it be fun, instead, to slow down and treat yourself to a fine dining restaurant in Chandler where you can savor thoughtful, chef-driven menus, and enjoy attentive service complete with real tableware in high-end surroundings? For that special, celebratory dinner or romantic date night in Chandler, here are seven of the best restaurants in Chandler that promise a memorable meal upgrade.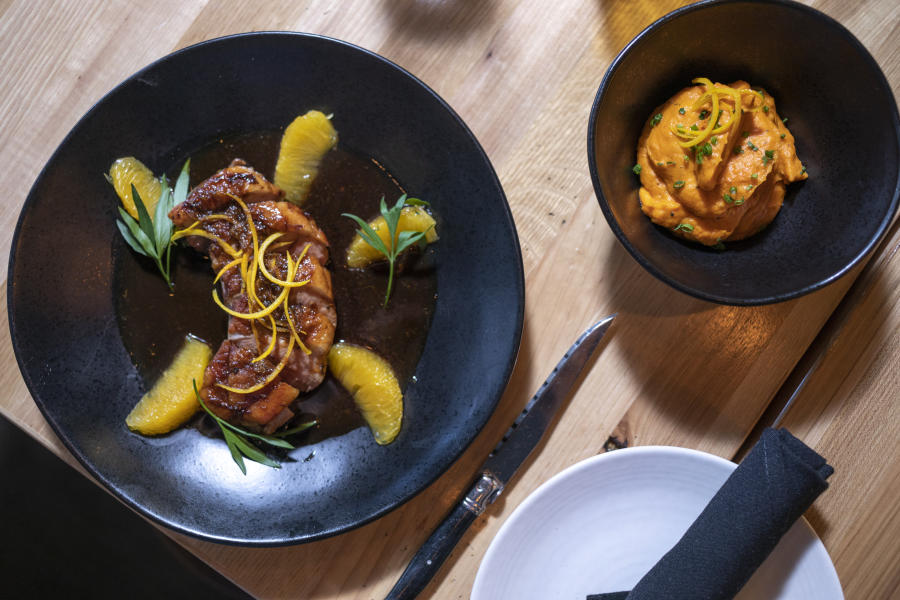 Cuisine & Wine Bistro
At this upscale, family-owned restaurant, chef-owner Fabrice Buschtetz takes diners—many who are faithful longtime regulars—on an international culinary journey with a menu influenced by his native France. The rotating lineup includes the chef's signatures such as a French-cut pork chop and filet de boeuf barde de bacon. In addition, the menu features twists on classic starters and sides including escargot and cuisses de grenouille (frog legs). Killian Buschtetz, the bistro's level one sommelier, also can guide diners with pairing options from the bistro's extensive wine list that spotlights French regions, as well as wines from around the world that make it a great option for a date night in Chandler.
Map: 4991 S. Alma School Road, Chandler AZ 85248 or (480) 275-6700
CHoP Steakhouse
Despite the requisite wood paneling and tufted booths, CHoP Steakhouse is not your parents' steak joint. Rather, the locally-owned restaurant and lounge—with an extensive wine list, craft beer and specialty cocktails—puts a chic spin on fine dining. Creative burgers, prime steaks, and seasonal seafood, as well as timeless favorites including pork chops, center-cut filets, and rib eye steaks, cooked on a 7-foot mesquite grill, are on the lineup. The neighborly spot also features house specialties of braised beef short ribs, and steakhouse linguini and meatballs; and weekly specials such as rib night on Mondays, when diners can choose from slow-cooked baby back ribs or roasted prime rib with a side and a bottle of wine.
Map: 2625 W. Queen Creek Road, Chandler AZ 85286 or (480) 821-0009
DC Steakhouse
One of the best steakhouses in Chandler, DC Steakhouse wears its chop shop traditions with pride. The downtown Chandler restaurant, located in the New Square, is shiny and sophisticated, but offers old-school surf 'n turf warmth with a full bar and expansive patio. New York strip, porterhouse, and a Wisconsin veal chop, as well as Walleye pike, Alaskan crab legs, and lobster tail, are some of the classic comfort menu selections at this family-owned restaurant. Guests also can choose from ribs, chicken and pasta dishes, hearty side dishes such as lobster mac 'n cheese, and appetizers including shrimp cocktail, calamari, and big-cut onion rings.
Map: 180 S. Arizona Ave., Chandler AZ 85225 or (480) 899-4400
Fleming's Prime Steakhouse & Wine Bar
Flemings interprets traditional steakhouse offerings with a contemporary take on USDA prime steak selections from classic to specialty cuts including filet mignon and bone-in ribeyes with the usual side accompaniments. On Tomahawk Tuesday, carnivores can share a 35-ounce tomahawk, a package that includes starters, sides, and dessert. More than a steakhouse, Fleming's also features seafood selections including truffle poached lobster, barbecue Scottish salmon filet, and double breast of chicken, as well as plant-based options for non-meat eaters. As expected, Fleming's wine and signature craft cocktails are on point with the best picks from Napa and global varietals, and steak-friendly pours such as Fonseca sours, tiki mules and old fashions.
Map: 905 N. 54th St., Chandler AZ 85226 or (480) 940-1900
Roy's Restaurant
Roy Yamaguchi, founder of Roy's Restaurant, pioneered fine dining by blending classic French techniques with adventurous Pacific Rim flavors at his first establishment in Hawaii. And his culinary vision remains intact at Roy's in Chandler, where sustainably driven produce, seafood, and prime USDA beef sourced locally and from family-owned boats shape the infusion menu inspired by Yamaguchi. The highest quality sushi, starters such as lobster pot stickers and entrees including Roy's classic combo—Misoyaki butterfish and braised short rib of beef—are featured. And, of course, there's always the daily Aloha Hour, with small bites, Kona beer, Hawaiian martinis, and other signature cocktails.
Map: 7151 W. Ray Road, Chandler AZ 85226 or (480) 705-7697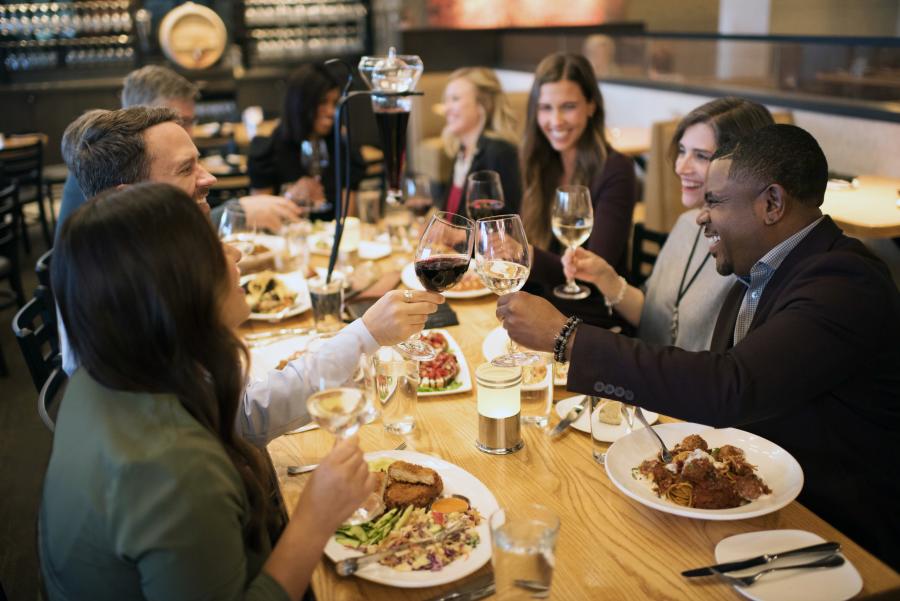 Cooper's Hawk Winery & Restaurant
When you check in at Cooper's Hawk it's a multi-component dinner affair. The modern casual restaurant in Chandler is the second Arizona location of the lifestyle concept that offers fine dining, a full-service bar, private dining, and a Napa-style tasting room that features the brand's own wines produced in the Midwest from grapes sourced worldwide. All items from the contemporary American fusion menu are made from scratch with fresh, seasonal ingredients and suggested pairings with a hand-crafted selection from Cooper's Hawk Winery. Customers also can join the monthly wine club that features discounts on the brand's catalog of wines, dining rewards, and access to special events.
Map: 3325 W. Chandler Blvd., Chandler AZ 85226 or (480) 936-7711
The Hidden House
On the surface, The Hidden House evokes feelings of simpler times. But the repurposed, 1939 cottage is no ordinary dining spot in historic downtown Chandler. A mix of fancy and friendly, the not-so-secret restaurant creates a sense of intimate whimsy with a casual outdoor bar, linen-draped tables inside, a greenery-rich backyard patio and a special event hangar complete with chandeliers. And while you feel like you've been transported to a bygone era, the New American menu reimagines starters such as foie gras mousse, and entrees that include Korean barbecue short ribs, and espresso-crusted filet. The sentimental cocktail lineup also pays homage to vintage favorites Tom Collins, mojitos and the French 75, among others.
Map: 159 W. Commonwealth Ave., Chandler AZ 85225 or (480) 275-5525