For many couples, a romantic weekend getaway might include lounging poolside under the shade of a private cabana, a memorable farm-to-table dinner served in a charming cottage, or a hot air balloon ride floating over the desert as the sun rises in the horizon. Fortunately, you and your significant other can enjoy all this and more with a couple's trip to Chandler, Arizona. Here's a look:
Desert Oasis
For couples looking to unwind, a luxury cabana is the perfect place to sit back, relax and let your cares melt away. If you're looking for the ultimate poolside respite, check-in at the CAMBRiA Hotel Phoenix Chandler Fashion Center, where spacious cabanas at the resort-style pool welcome weary travelers to enjoy drinks and nibbles in between refreshing dips in the water. When you're ready to call it a day, retreat to your spacious, modern-style guestroom, complete with luxury amenities.
Map: 3165 W. Frye Road or (480) 899-2203

Date Night
Tucked away in a quiet corner of bustling downtown Chandler, The Hidden House is where couples go to cozy up with a romantic dinner served in a charming historic cottage. The unique restaurant offers distinct dining experiences: a formal dining space, an outdoor patio and bar, and an indoor/outdoor terrace where couples can enjoy live music. The New American-inspired menu also appeals to adventurous diners with its Spanish, Italian and Asian influences, while the cocktail program provides a nostalgic nod to elegant cocktails and drinks.
Map: 159 W. Commonwealth Ave. or (480) 275-5525
Set the Mood
If you're in the mood to groove to the soulful sounds of some of the Valley's top entertainers, spend an evening at The Wild Vine Uncorked. The south Chandler hotspot serves up Latin-style tapas, small plates and an impressive wine list along with live music that ranges from classic rock to country to soul. Performers take the stage Thursday, Friday and Saturday nights, and play well into the evening. Check the restaurant's website calendar for performers and start times.
Map: 4920 S. Gilbert Rd. or (480) 883-3492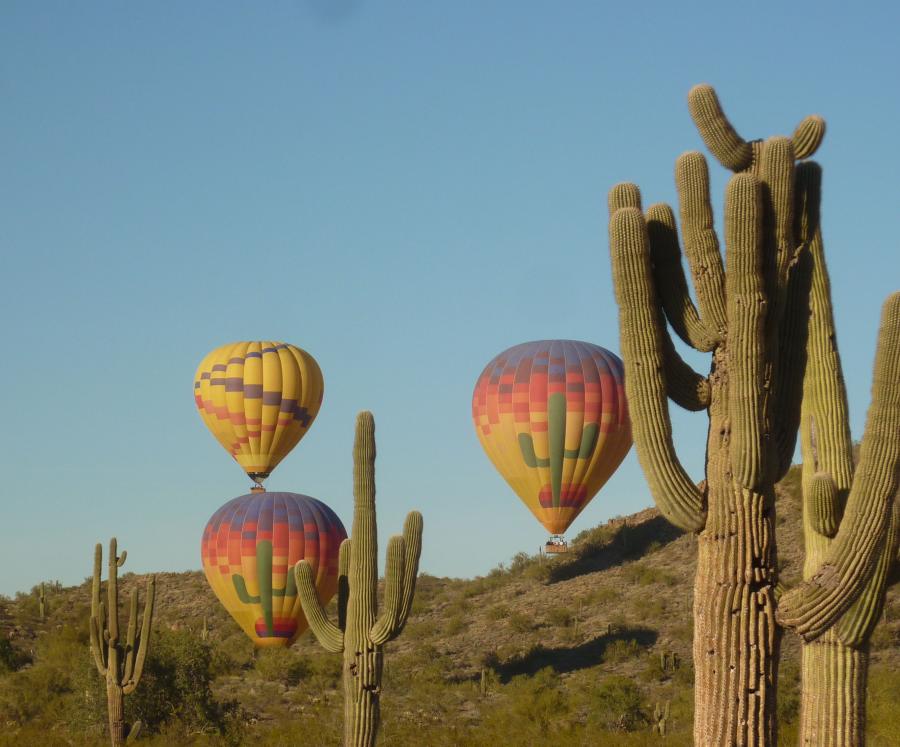 Up, Up and Away
Nothing is more awe-inspiring—or romantic—than a desert sunrise. Except, perhaps, a desert sunrise seen from above, floating across the sky on a hot air balloon ride. To get your day off to an inspiring start, rise with the sun with Hot Air Expeditions, a local hot air balloon company that offers rides that offer stunning views of Chandler and surrounding areas as day breaks. After landing, celebrate with a champagne toast and hors d'oeuvres.
Phone: (480) 502-6999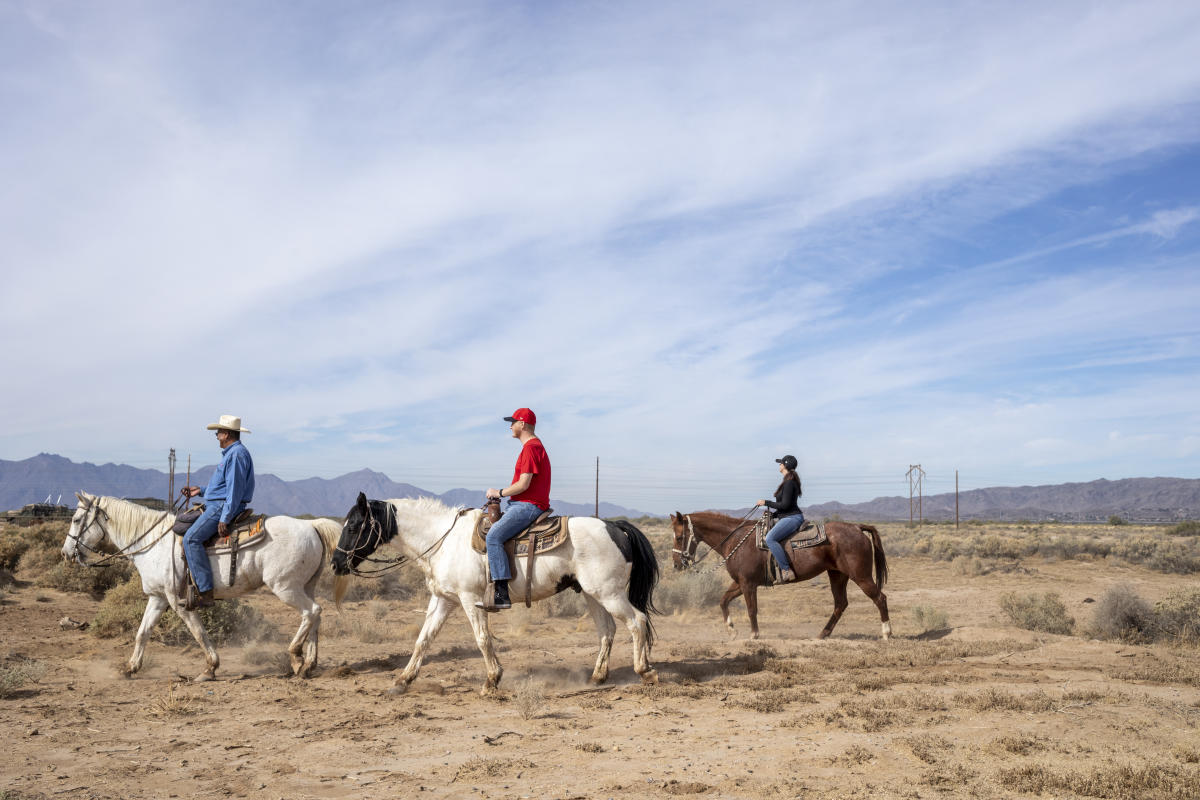 Saddle Up
If you prefer to explore Chandler's natural desert scenery from the ground and looking for a desert hike alternative, reserve a private trail ride at the Koli Equestrian Center. Suitable for both beginner and advanced riders, the ride takes you through 2,400 acres of equestrian trails on the Gila River Indian Reservation. With majestic mountains looming in the distance, you'll be surrounded by native trees and plants, and magnificent views of the desert. For something truly romantic, however, reserve a private carriage ride for two. It's the perfect way to enjoy the beauty and serenity of the Southwest.
Map: 6940 W. Broken Ear Road or (602) 796-3495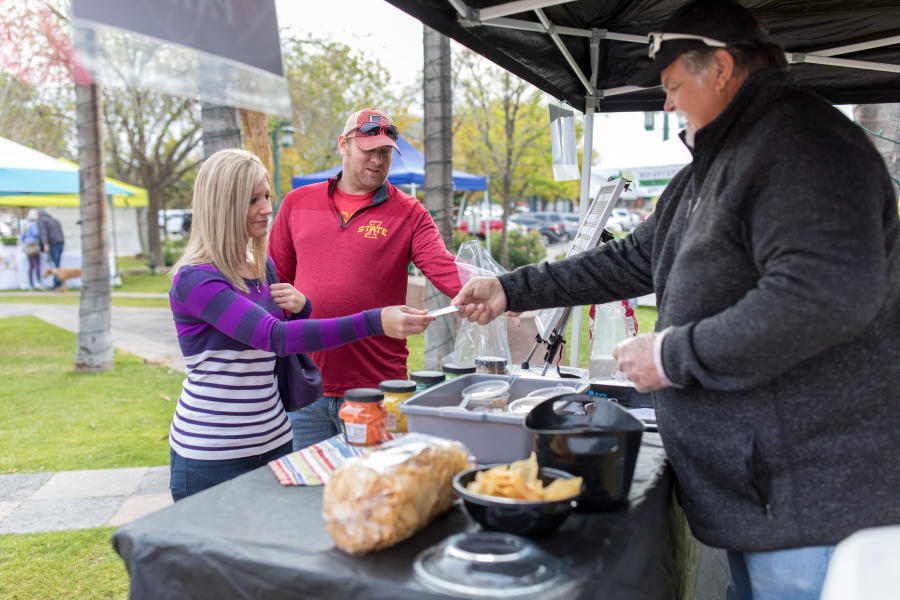 Market Fresh
Spend an easy, breezy Saturday morning perusing local products at the Chandler Farmers Market. Held year-round at Dr. A.J. Chandler Park West, the market features more than 30 vendors specializing in fresh-made produce and goods, including salsas, pastries, relishes, honey, tea, natural beauty products, and crafts. With more than 30 local restaurants, it's easy to enjoy a leisurely outing in Downtown Chandler. For a great date night idea, stock up on locally grown fruits and vegetables, sauces and spices from the market in the morning, and whip up a healthy and romantic at-home dinner (or in your extended-stay hotel) for two in the evening.
Map: 3 S. Arizona Ave. or (480) 855-3539