Splash into summer with Chandler family fun!
Summer fun is easy to find in Chandler. Whether you're on a staycation or you're visiting for business or pleasure, you'll find plenty of ways to relax and unwind in Chandler.
You can make a splash with family-fun events, gorgeous retail shops and cool treats. Did we mention Chandler's six aquatic centers and pools? Our hotels and resorts will offer hot rates, so plan your Chandler family vacation today.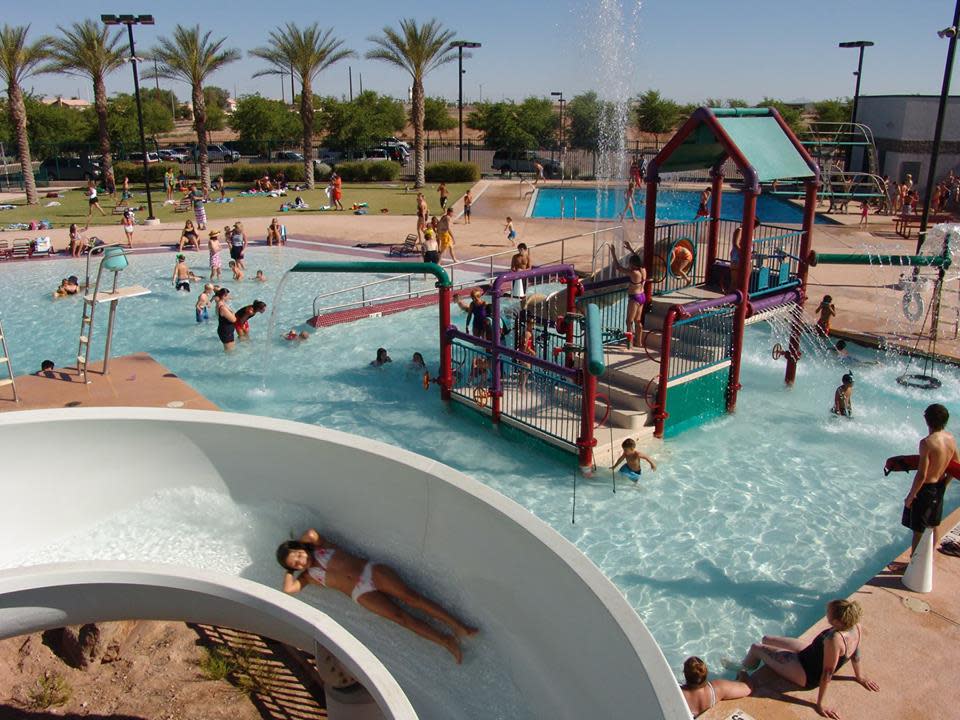 Water, Water Everywhere! Chandler Aquatic Centers & Splash Pads
Pool time is the ultimate summer activity for kids and they'll have a splashing good time at one of Chandler's aquatic centers. Each has a zero-depth entry pool, water slide, and diving boards and other water features like a lazy river. Check out Chandler's aquatic centers for a conveniently located park near you. And should you have younger ones who prefer a splash pad to cool down- our list includes Chandler splash pads and is a great resource for delightfully refreshing fun.  

Indoor Activities
You may be looking for climate controlled fun - but there is plenty of adventure at Chandler's family fun centers and indoor adventure parks where the kids can be active and cool - all at the same time.  From traditional trampoline parks like Jumpstreet and Xtreme Air with locations in east and west Chandler, active kids will be jumping at the chance to visit Extreme Gravity Zone which features extreme entertainment with 10 attractions including the largest indoor adventure ropes course in the country.  Inflatables and arcade games are yours to be had at Bounce-A-Rama and exploration is key at Makutu's Island with its 20,000 square foot center.  Traditional afternoon activities like bowling, rollerskating at USA Skateland, Ice Den Chandler for ice skating and a number of movie theaters are also available throughout Chandler. 
Build family memories and solve a puzzle together at Escape Chandler or enjoy a round of glow-in-the-dark mini-golf or catch a show and some laughs at ImprovMANIA. 

Summer Fun with Free Chandler Events
The Chandler Center for the Arts offers a Free Summer Concert Series sponsored by Intel - covering a wide range of musical genres.  Flamenco, Country, Jazz Pop, Irish and Jazz- the concert series is a great event not to be missed.  All seats are no charge with general seating that is available on a first-come-first-seated basis.  Patrons are invited to come early for festivities and specialty drinks.  If you RSVP in advance, you'll receive a coupon for FREE popcorn.  Make a grand evening of it and grab dinner before the event or a cool treat following the concert while in Downtown Chandler.  
Feeling patriotic - Chandler's annual July Fourth Fireworks celebration at Tumbleweed Park is a great event to summer event in Chandler. 

Eats, Treats and Sweets
Dining out is a blast with Chandler's family-friendly restaurants that are appealing to kids and adults alike. What kid doesn't love spaghetti? You'll find the Old Spaghetti Factory is a sure thing and it's conveniently located at Chandler Fashion Center - perfect for grabbing a bite to eat after shopping, enjoying a movie or time at the splash pad.
Perhaps your little diner is a bit more adventurous...then you may want to opt to explore the tasty and authentic, Creole Cajun Bistro for Louisiana French-style creole cajun cuisine. For more of a global adventure, check out the exciting world of teppanyaki at one of Chandler's numerous Japanese restaurants featuring cuisine cooked on the iron plate embedded in the table where the chef's display their exceptional knife skills for an entertaining meal that will delight all ages.  To experience some of the best teppanyaki restaurants in Chandler, check out Hon Machi, Rock Lobster, and national favorite Benihana.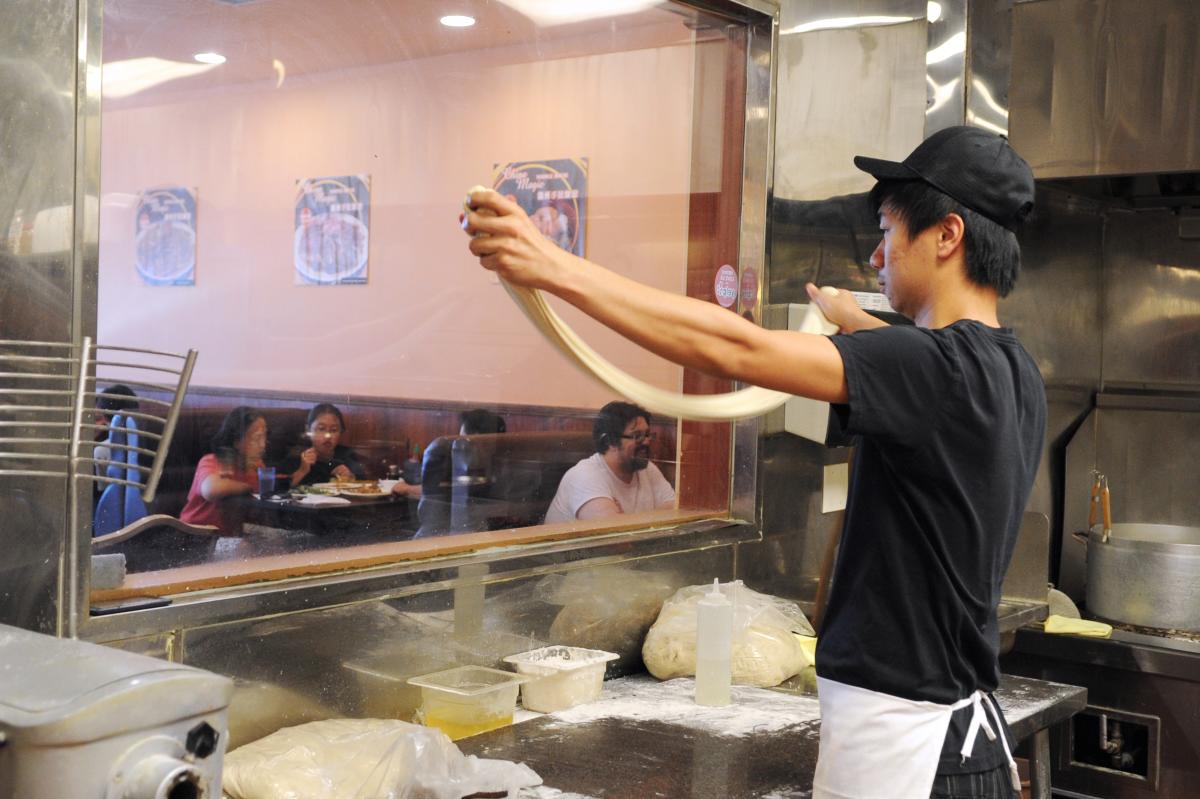 Kids love noodles, there is no denying that!  For a great lunch or dinner, little diners will enjoy fresh pulled noodles at China Magic Noodles where you may also watch the Chef make the noodles by hand before they are prepared with a variety of sauces, meats and vegetables.
Feeling a bit nostalgic?  Nostalgic candy, hot dogs, hamburgers and ice cream reign supreme at Downtown Chandler's Wimpy's Paradise.
In addition to great breakfast entrees, salads, sandwiched and pasta - Arizona based Wildlflower Bread Company, offer's Wildflower kids a complimentary activity, cookie and milk on Wednesdays from 3:30-4:00 p.m.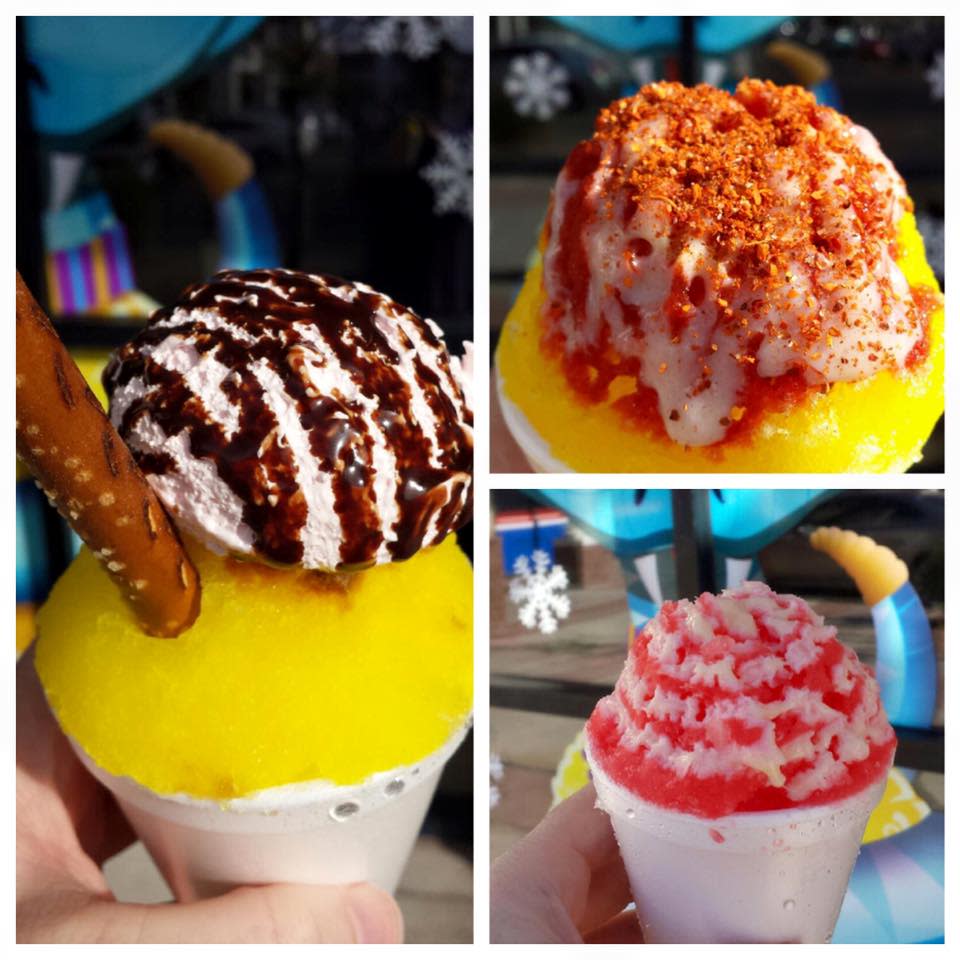 Looking for a cool treat that will delight on a warm, summer day?  Be sure to pay a visit to Chandler's very own Sunny SnoBalls - once the kids stop giggling about the name - you'll all race to discover a world of shaved ice with innovative combinations that can be stuffed, with ice cream, that will delight everyone's taste preferences.  Glacier Snow Sweets & Treats features Taiwanese-style shaved ice with a delightful, snow like texture that is lighter than ice cream with a number of tasty toppings and flavor combinations.  When exploring Downtown Chandler, plan for a visit to Chandler original Paletas Betty - a modern paleteria featuring hand-crafted, Mexican fruit-and-cream pops in seasonal flavors...they even have one just for your favorite, four legged pooch! 
Before you depart Chandler, be sure to make s stop at Arizona's largest candy store - Sweeties of Arizona, where you'll be able to share memories from your childhood with nostalgic favorite candies like Pez, Necco® wafers as well as a wall of Jelly Bellys and plenty of unique sweets and a selection of more than 350 cane sugar sodas. Your kids and your inner child will be happy with a visit to the sweet store!