Pizza – it's one of America's all-time favorite foods, popular with all ages and rest assured, it's easy to find the best pizza in Chandler, Arizona.  From deep dish pizza to wood fired pizza fresh from the oven or by the slice, Chandler is home to a number of Italian restaurants offering tasty options for dinner with the kids or places to enjoy pizza and beer.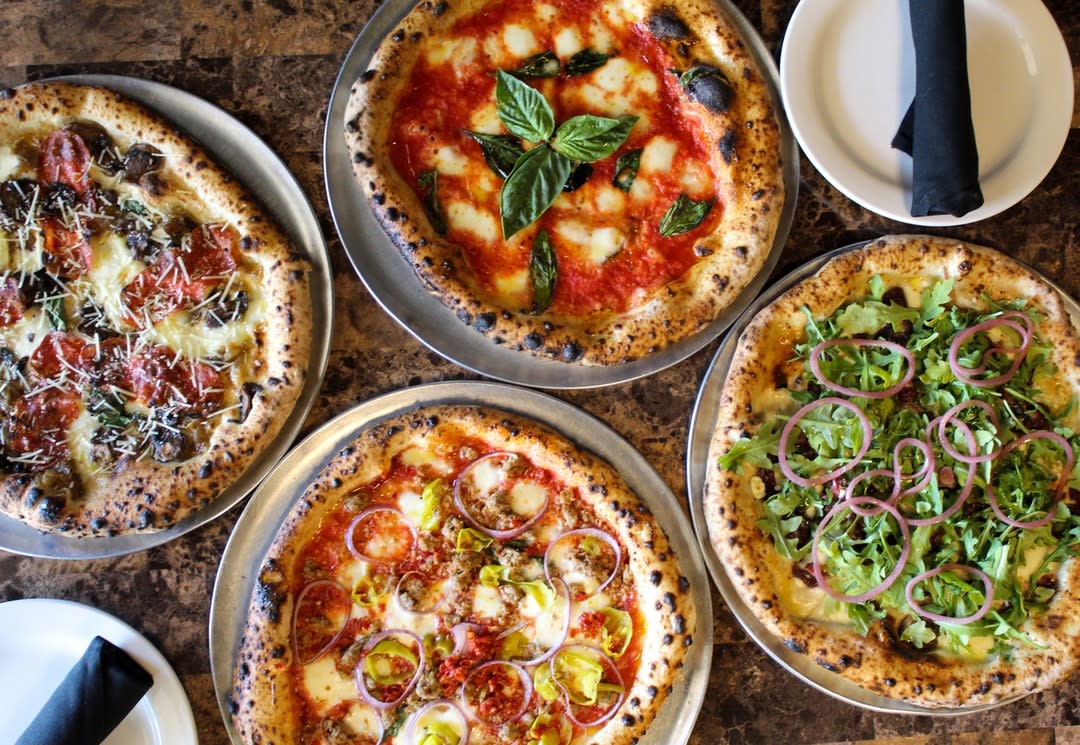 Bella Gusto Urban Pizzeria
Located in Uptown Chandler, Bella Gusto Urban Pizzeria serves a classic, Neapolitan-style pizza featuring house-made ingredients in their scratch kitchen. Complement your pizza with wood-fired eats and hand-crafted pasta dishes and salads.
Map: 1964 N. Alma School Road, Chandler AZ 85224 or (480) 696-4455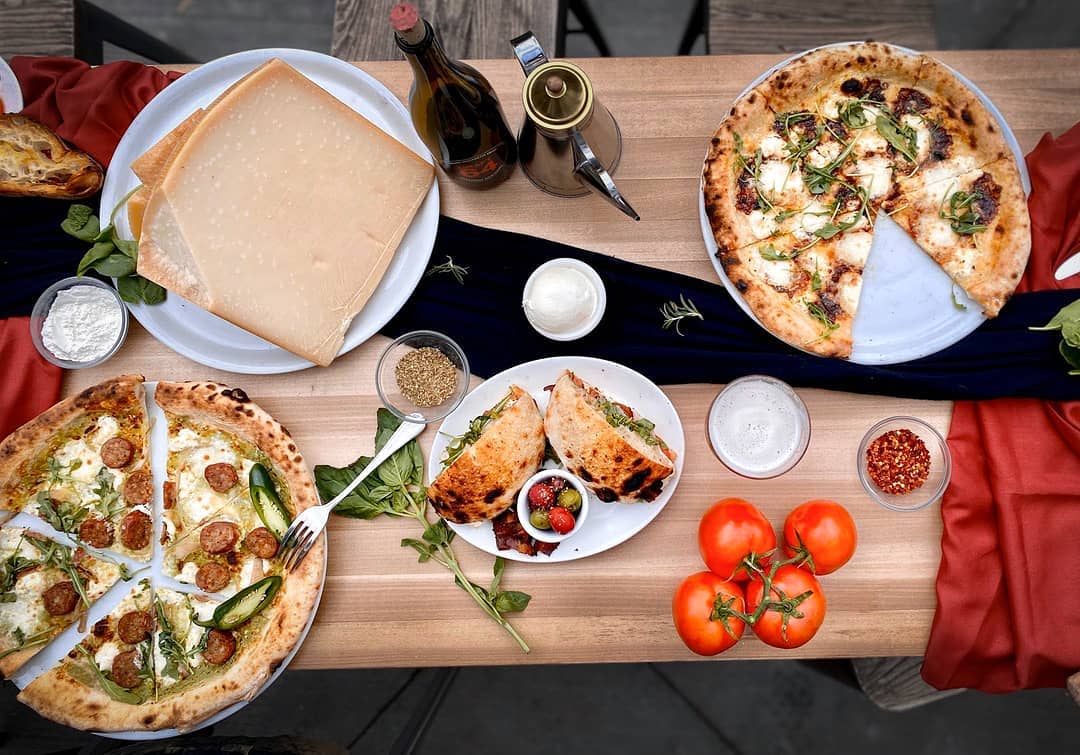 Craft 64
In addition to being a craft brewery, this Downtown Chandler pizza restaurant features locally sourced ingredients on its menu and each day, makes their own mozzarella cheese and pizza dough.  The award-winning pizzeria has two wood-fired pizza ovens and a 60-ft. bar, generous indoor seating and back patio with an urban flair.  Diners will find the Craft 64 pizza offers a bit more chew and a signature char for a seriously good pie.
Map: 68 W. Buffalo St., Chandler, AZ 85225 or (480) 247-3002

Buon Padre Pizza
Classic counter-serve, New York-style pizza is on the menu at Buon Padre Pizza.  Pizza aficionados will love the scratch made dough and sauce and generous toppings.  The restaurant offers a number of specialty pizzas including their logically famous grilled hot dog pizza which may sound unusual at first but is super tasty and will bring you back to being a kid by combining two kid-friendly, fave foods.
Map: 1080 E. Pecos Road, Chandler, AZ 85225 or (480) 584-5454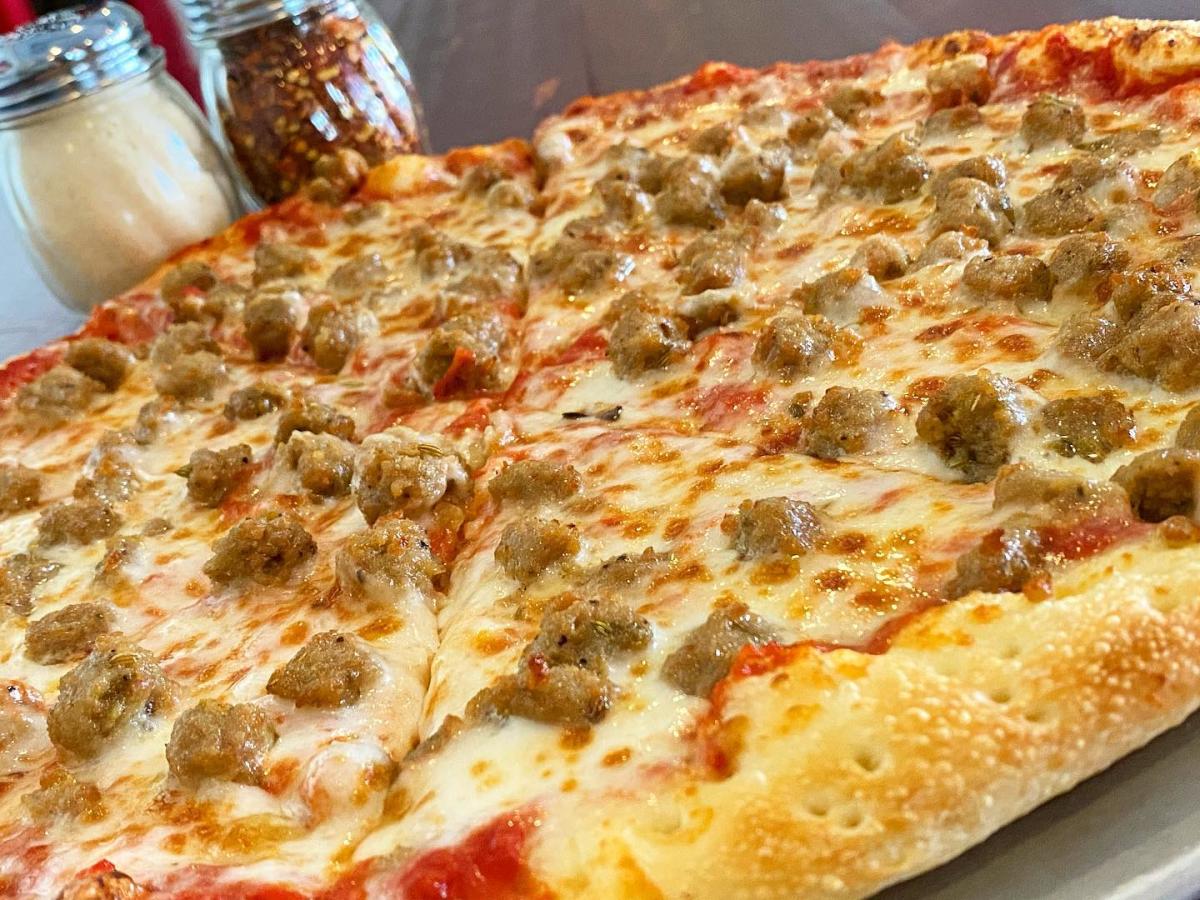 Floridino's Pizza & Pasta
A staple of the Chandler community, Floridino's has been serving pizza alongside a full menu including oven-baked sandwiches, pastas and calzones. Customize your pizza by selecting a red or white pizza in a rand of sizes from the small 10" to the x-large 18" size. For a tasty alternative, try Floridino's gourmet white sauce! And while not technically a pizza, the pizza muffins are a must have!
Map: 590 N. Alma School Road, Chandler, AZ 85224 or (480) 812-8433
Jimmy & Joe's Pizzeria Serious Slices
Located in West Chandler, Jimmy & Joe's is sure to win you over with a large variety of options available for pizza lovers. Customize your own pizza or choose a specialty pizza such as Chicken Pesto, BBQ Chicken or Hawaiian. Looking for the perfect portion or meal? Not a problem, try their "serious" slice options and pair up a slice with a small salad or an order of wings.
Map: 4040 W. Ray Road, Chandler, AZ 85226 or (480) 963-6633
ToScany's Coal Oven Pizza
Find a subtle, smoky flavor added to the handcrafted pizza at ToScany's Coal Oven Pizza in south Chandler. Find from scratch pizza dough, sauces and bread all made from the finest ingredients and freshly prepared in their 1,000 degree coal ovens which create delectable 'roni cups' where the pepperoni is crisped on the edges.
Map: 4960 S. Gilbert Road, Chandler AZ 85249 or (480) 802-0742
Oregano's Pizza Bistro
Oregano's is an Arizona original, with its Chandler location located off Dobson and Germann roads. The trendy, family-friendly restaurant specializes in Chicago-style pizza and sandwiches. Be sure to save room for dessert and try The Original Pizza Cookie to complete your meal.
Map: 1960 W. Germann Road, Chandler, AZ 85286 or (480) 265-4580
Pesto's Pizzeria and Wine Bar
Pesto's Pizzeria and Wine Bar is a real gem in Chandler and perfect for a date night. Select from classic pizzas including a meat lovers or Hawaiian option or be slightly more adventurous with one of their specialty pies like their Tex-Mex, Shrimp Scampi or Greek pizza. Pair up your pizza with a great glass of wine - with more than 50 wines available by the glass, you're sure to find the perfect match!
Map: 1960 W. Ray Road, Suite 4, Chandler, AZ 85224 or (480) 821-2949
Crust: Simply Italian
Crust: Simply Italian is located adjacent to the courtyard of the Crowne Plaza San Marcos Golf Resort in Downtown Chandler.  The restaurant features a generously sized patio for outdoor seating and a large indoor area perfect for groups of all size.  New York-inspired pizza offerings include a variety of signature pizzas or diners may customize their own pie and opt for the individual pizzas or a 20-inch round pie with a thin crust or Sicilian-style.
Map: 10 N. San Marcos Place, Chandler, AZ 85225 or (480) 917-4903
Pieology Pizzeria
Craving something specific? Satisfy your unique taste buds by creating and customizing your dream pizza at this restaurant near Chandler Fashion Center mall.  Select from house made crusts, multiple sauces, cheeses, fresh veggies, meats and spices for your favorite combination at Pieology.
Map: 3450 W. Chandler Blvd., Suite 5, Chandler, AZ 85226 or (480) 963-3499
Fired Pie
With its industrially modern décor, there are two locations in Chandler for the customizable, organic-focused pizza.  Whether you opt for the North Chandler Fired Pie  or head to South Chandler's Fired Pie - you'll find a fun, casual restaurant where you can customize your pizza and salad in minutes or select from a signature pie.  Fired Pie is sure to be a crowd pleaser.
Map: 2855 W. Ray Road, #5, Chandler AZ 85224  or (480) 857-2101; 1155 W. Ocotillo Rd., Chandler AZ 85248 or (480) 634-8439
Chicago Pizza with a Twist
Diners will find "authentic Indian-style" pizza at this hot spot.  Featuring an extensive selection of toppings…diners are lining up for their Indian variations including paneer (a fresh cheese), desi meat (hamburger with spices) and naan (flatbread) pizzas.  Located in west Chandler, Chicago's Pizza with a Twist is sure to delight with their unique toppings.
Map: 3950 W. Ray Road, Chandler, AZ 85226 or (602) 675-6777
Discover more great Chandler restaurant options – including more pizza and Italian eateries, best bets for tacos or learn more about our uniquely Chandler restaurants.