There seems to be no end to our appetite for the quintessential hamburger. A juicy patty; crisp lettuce, tomato, pickles and onions; tangy ketchup and mustard; and a soft, pillowy bun—it's the all-around, perfect meal. If you're looking for just the right burger to satisfy your cravings, you're in luck. Chandler has a number of burger joints you'll absolutely flip for. Here are six spots to check off your must-try list.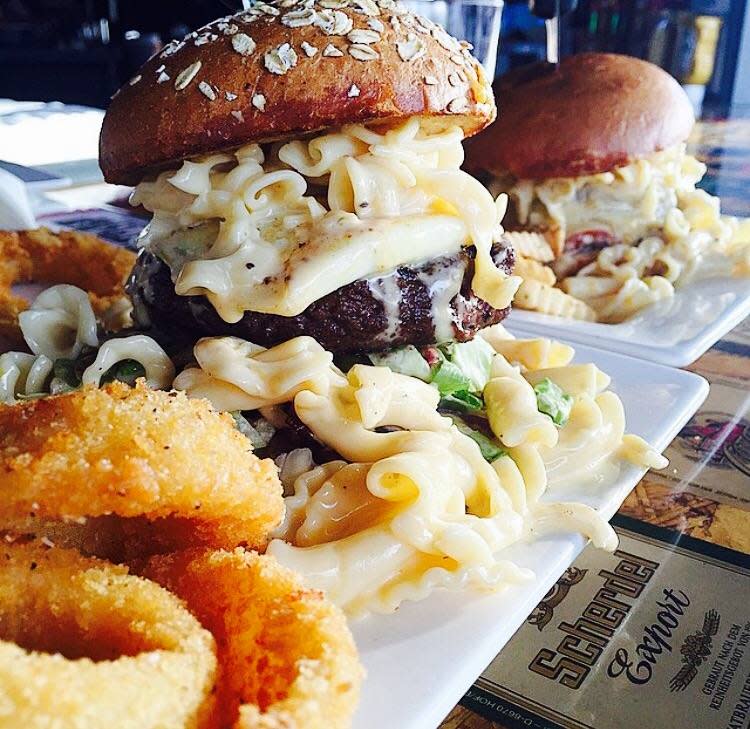 Cold Beers & Cheeseburgers
When it comes to food pairings, nothing goes better together than a cold beer and a juicy burger. The combo is so perfect, in fact, one Chandler restaurant has built their whole concept around it. Welcome to Cold Beers & Cheeseburgers. Tucked in a cozy neighborhood near the Price Corridor, this sports bar, grill and restaurant serves sliders, half-pound and one-pound burgers in an assortment of styles. For burger purists, there's the All American featuring lettuce, tomato, pickles and American cheese. For the more adventurous, there's the Ring of Fire (buffalo sauce, jalapeños, spiced onion ring), the Bacon PB&J (sugar-cured bacon, peanut butter, grape jelly), and the Mmmac & Cheeseburger.
Map: 1980 W. Germann Road or (480) 899-2007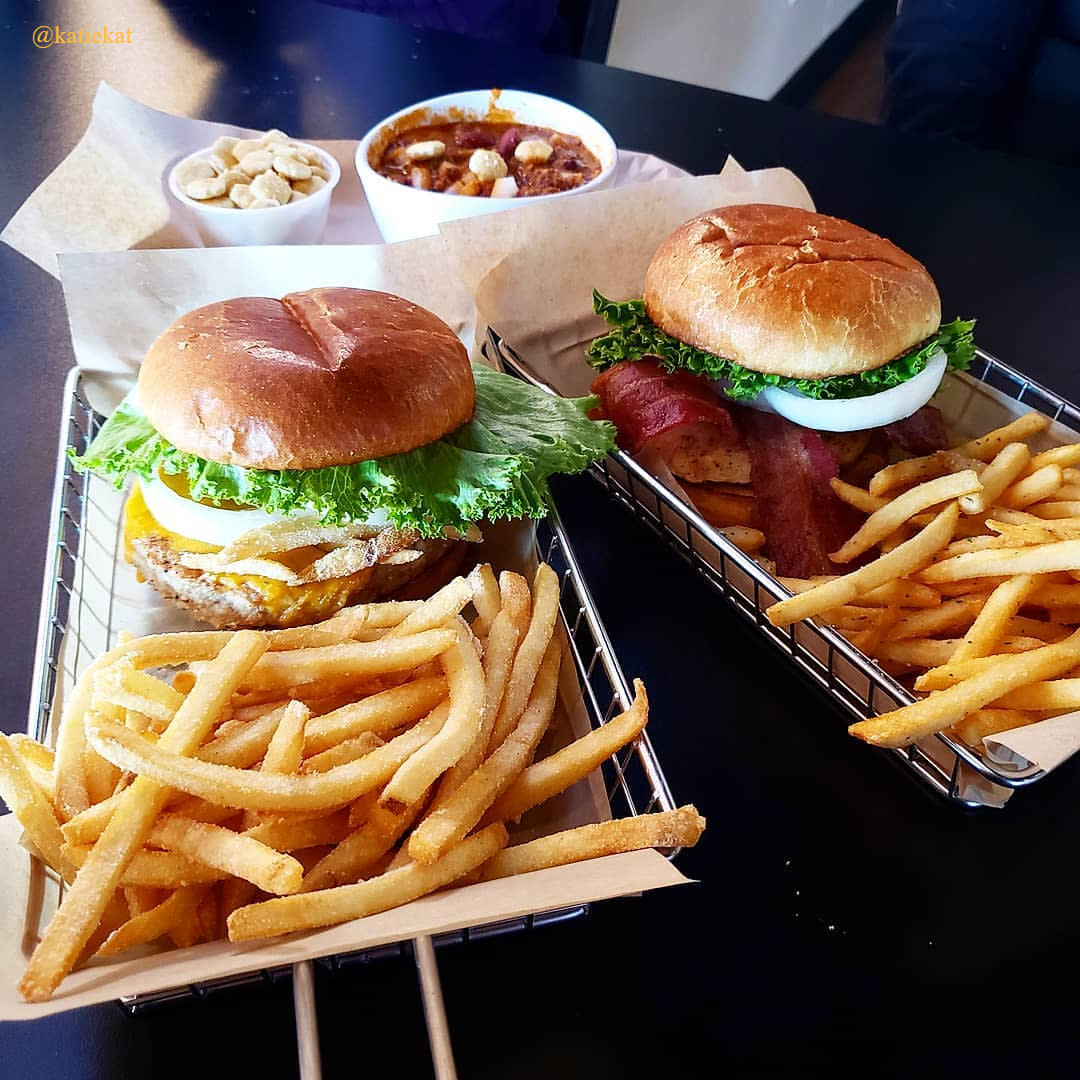 Mr. Brews Taphouse
Also serving great, big burgers with cold beers on tap is Mr. Brews Taphouse in south Chandler. The Wisconsin-based restaurant brings a taste of the Midwest to the desert with such treats as pretzels and beer cheese, fried pickle chips and Wisconsin cheese curds. But when it comes to burgers, they offer versions from all corners of the U.S. Try the California, with homemade guacamole and roasted red bell pepper sauce; the Kentucky Bourbon Classic topped with mac 'n cheese and bacon; and the Rajun' Cajun featuring habanero jack cheese and homemade Cajun lime sauce.
Map: 2095 N. Dobson Road or (480) 268-7711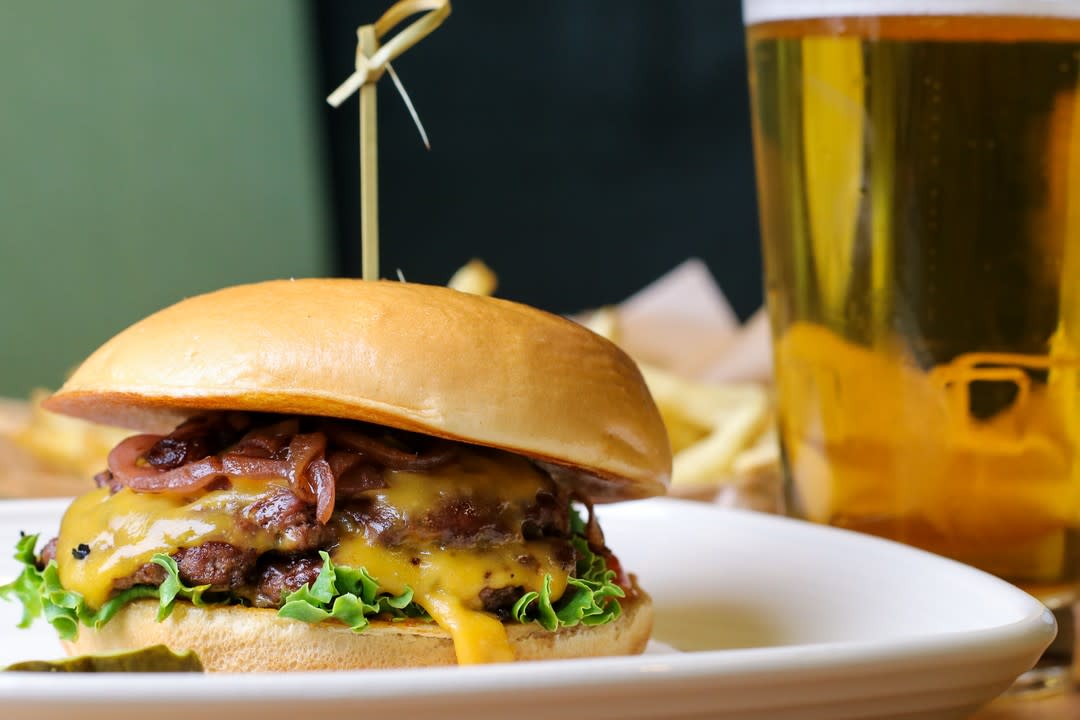 Truland Burgers & Greens
A welcome addition to downtown Chandler's Overstreet development, Truland Burgers & Greens is a fresh and modern eatery that focuses on all-natural, fresh ingredients. Their burgers are made with your choice of antibiotic- and hormone-free beef from Niman Ranch or grass-fed beef from Double Check Ranch in Winkelman, Arizona. Signature burgers include the Truffle topped with Havarti cheese, arugula and truffle mayo; and the Early Riser featuring American cheese, cage-free fried egg, and all-natural, nitrate-free bacon. If you're looking for an alternative to beef, Truland also offers turkey, chorizo and veggie burgers.
Map: 140 N. Arizona Ave. or (480) 597-7806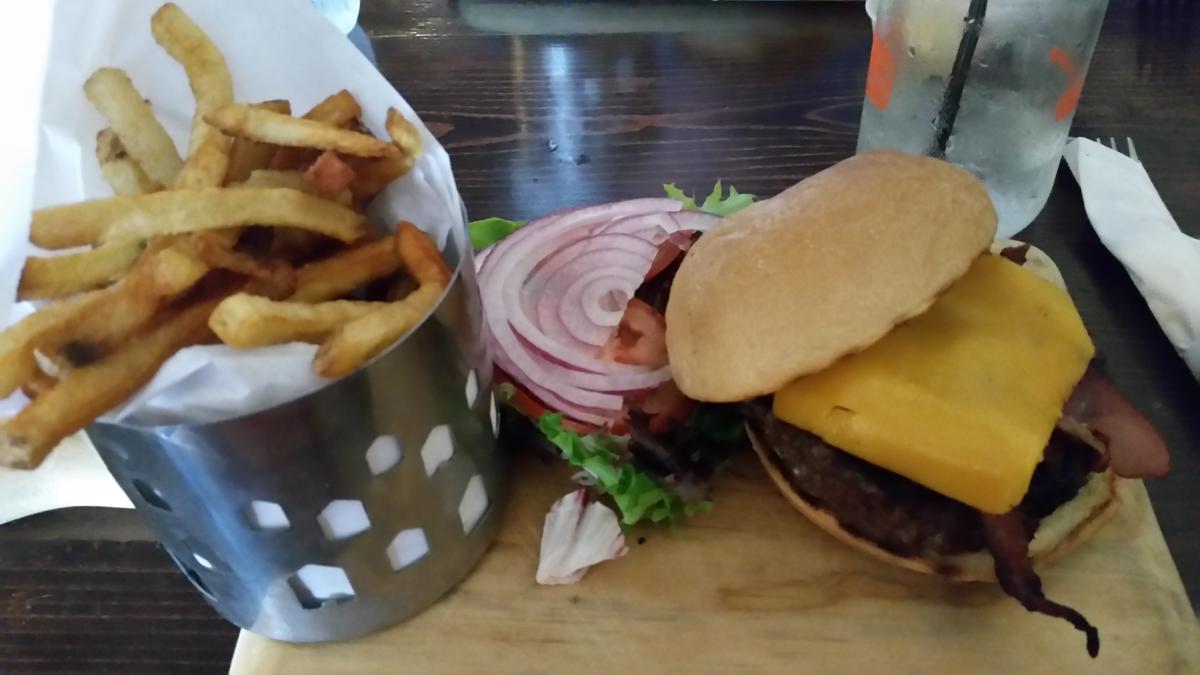 Twisted Cactus Brew & BBQ
Family-owned and -operated, Twisted Cactus Brew & BBQ is all Arizona, all the time. While the menu offers everything from ribs and sandwiches, to hot dogs and Mexican food favorites, the burgers just can't be beat. Western-themed favorites include the Cowboy Up (cheddar cheese, bacon, crispy onions, house barbecue sauce); the Twisted Cactus (roasted poblano peppers, Swiss, chipotle aioli); and, of course, the Grand Canyon (Angus beef, beef brisket, smoked pork, bacon). Wash it down with some of the best local brews and spirits made in Arizona, including Huss, 12 West, Helio Basin, The Shop Beer Co., Pedal Haus, SunUp, and O.H.S.O.
Map: 4080 W. Ray Road or (480) 491-4000
Burger IM
One of the newest concepts to hit the burger market, Burger IM offers a modern twist on traditional hamburgers with its unique menu. While you can still get a good, old-fashioned Angus beef burger, why not get one made with dry-aged beef, Spanish beef, falafel or Greek lamb? With so many options, it may be hard to choose. Thankfully, the restaurant lets you mix and match with 3-ounce versions of the full-size burgers. For a true crowd-pleaser, order a family box, complete with eight burgers, wings, fries and onion rings.
Map: 1515 S. Price Road or (480) 553-7899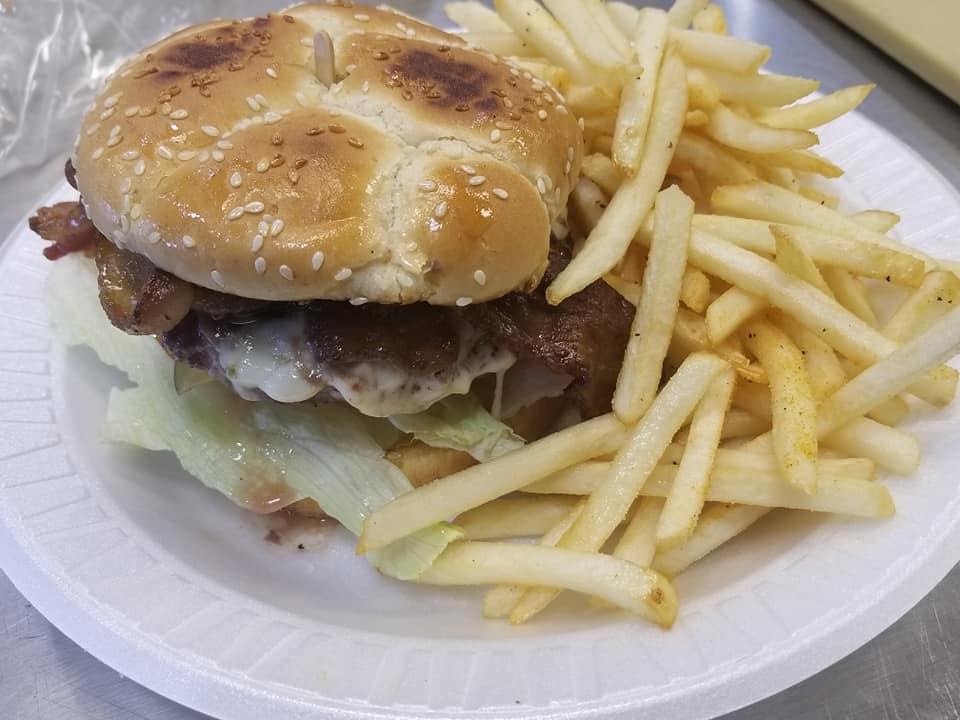 Julia's Mesquite Mexican Grill
While burgers may feel like an afterthought at a Mexican restaurant, Julia's Mesquite Mexican Grill takes theirs seriously. That's because this family-owned restaurant grills their meats on a mesquite grill, guaranteeing juicy, delicious burgers full of flavor. Choices include guacamole, double bacon, green chili, jalapeno, chili meat and BBQ Western. Have a single or a double, with a bun or no bun. Whatever you choose, be sure to pair it with an order of fries (regular, cheese or chili cheese) or onion rings.
Map: 2160 N. Arizona Ave. or (480) 626-4585