It's time to celebrate the holidays! Whether you're looking for a festive family outing or are interested in the spirit of giving, here are some suggestions for avoiding the holi-daze and making #ChandlerMemories in Arizona this holiday season.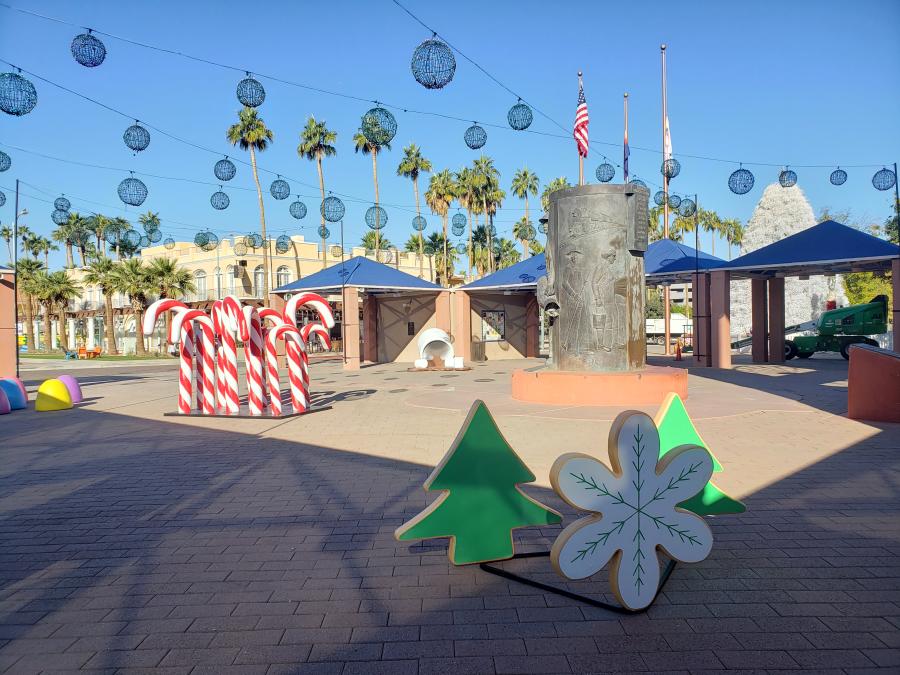 Sugarland
Take a sweet holiday stroll in Downtown Chandler through Sugarland, an interactive experience of holiday decorations on display in Dr. A.J. Chandler Park West from November 28th to January 2nd. Snap selfies in a candy sleigh next to the famous Tumbleweed Tree, slide down a "fruit roll-up" slide, dance through candy canes, and climb over giant marshmallows spilling out from a life-size cup of hot chocolate. In the evening, from 5 -10 p.m., Sugarland's Canal of Lights illuminates the Commonwealth Canal walkway with more than 500 colored lights timed to dance holiday music.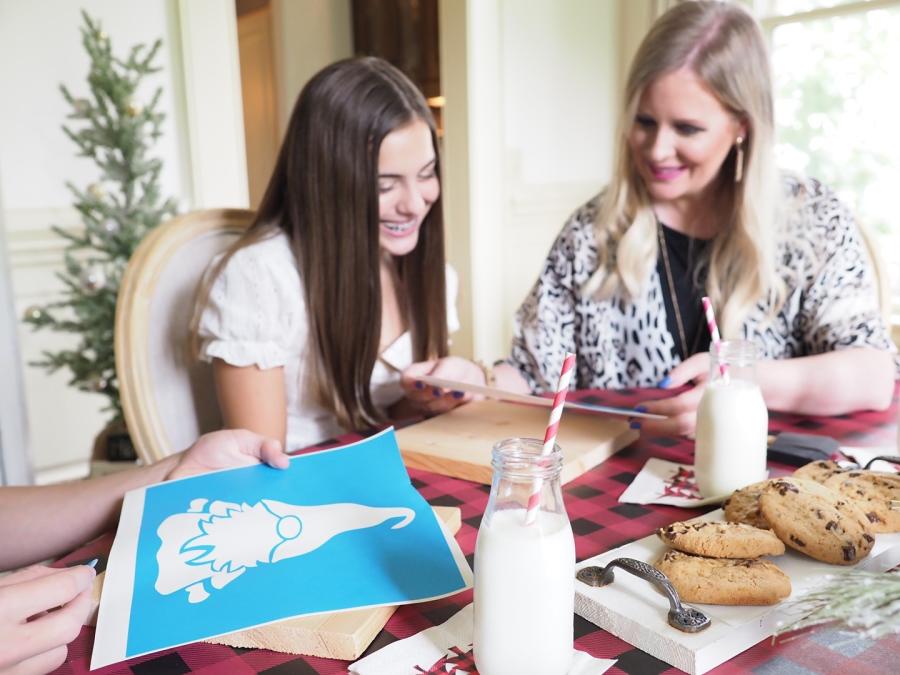 AR Workshop - Chandler
One way to make memories in Chandler during the holidays is to create something made especially by you. For some inspiration, check out AR Workshop, a DIY studio where you can craft holiday sentiments via hands-on classes that teach you how to build custom home decor from raw materials. Or you can purchase DIY to-go projects that allow you to choose a design, project and paint colors with materials and instructions provided, such as holiday ornament kits.

Burst of Butterflies
Continue your holiday crafting with additional DIY kits from Burst of Butterflies, offering pottery, canvases, and crafts to-go boxes or make your way to Arizona Soap Supply to gather supplies to make homemade soaps, lotions, bath bombs and lip balm– perfect for holiday gifting.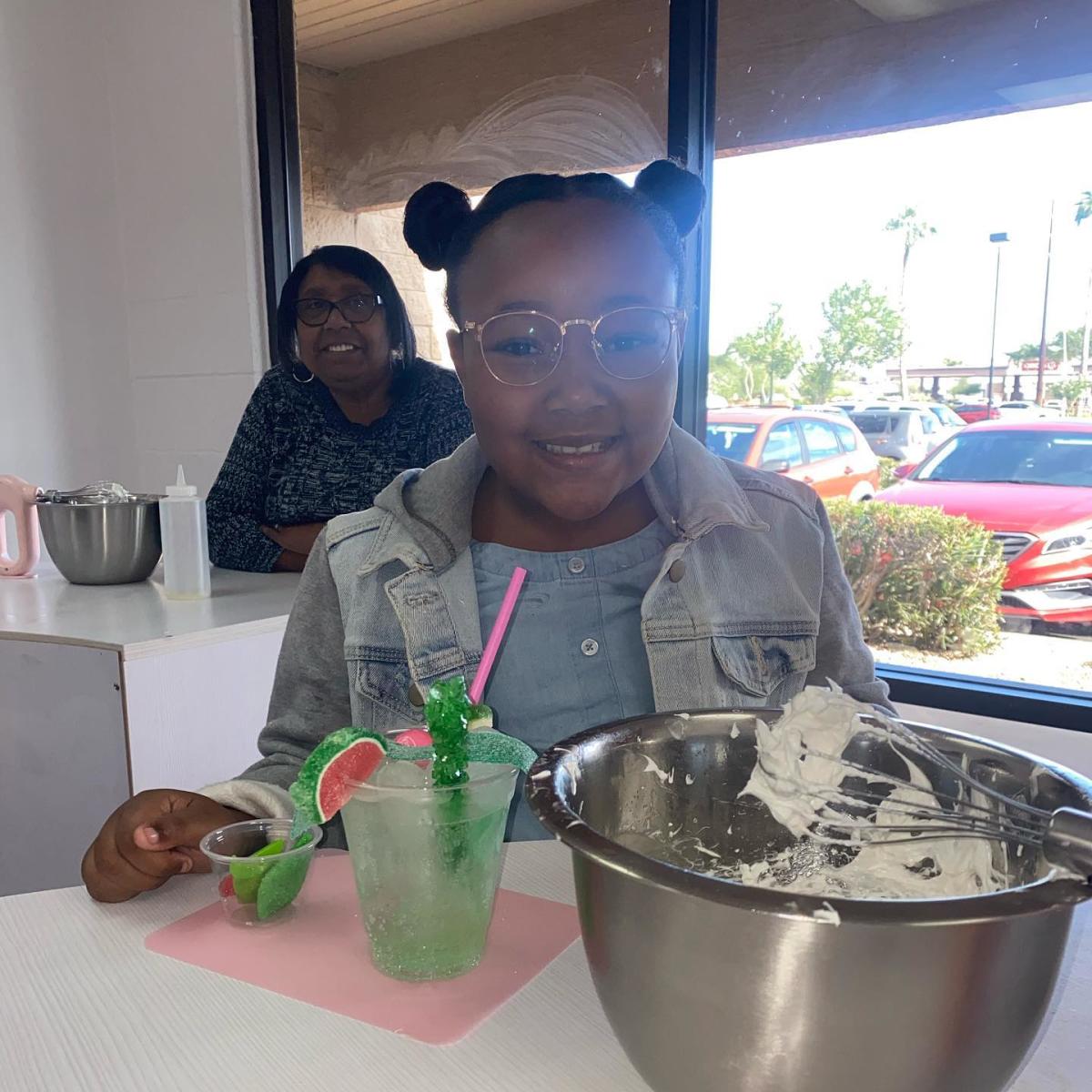 Shea Butter Bar
Need a little self-care and have a knack for more DIY activities? You absolutely should check out the Shea Butter Bar in North Chandler. Not only do they sell top-quality, 100% organic unrefined Shea butter from Ghana along with natural hair products, you can also enjoy one of their 'Sip & Whip" where you can make your own custom shea butter. 

Mingle + Graze
Love cheese and charcuterie boards? You're in luck! Mingle + Graze, located in Downtown Chandler, has monthly cheese board classes. Be sure to check on their website for details. Enjoy a bottle of wine and learn the art of charcuterie! If you're not able to attend a class, be sure to head over for "Wine Wednesdays" where you can sip on a bottle of wine and enjoy a cheese board or pop in for a date night and savor a board and bottle with your loved one! The Chandler cheese shop is open till 8 p.m., Tuesdays through Saturdays.

Down Time Wines
Want to put a unique twist to wine tasting? Head over to Down Town Wines and enjoy a selection of their 40+ handcrafted wines. For even more fun, custom-make your own wine label! Tastings are available during their normal business hours.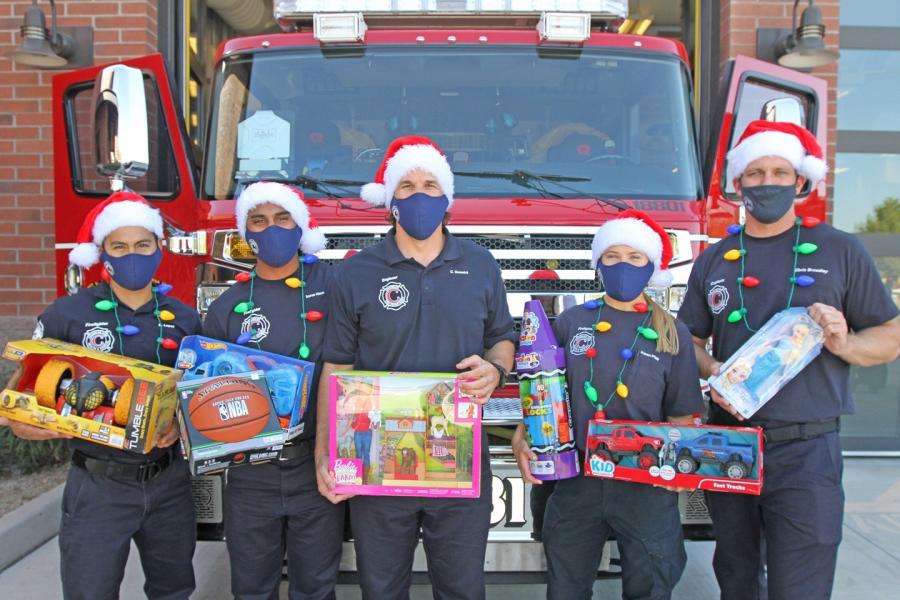 Chandler Fire Department Holiday Toy Drive
Give a local child the joy of discovering a new toy under the tree by donating a gift to the annual Chandler Fire Department Holiday Toy Drive. The Chandler Fire Department is collecting new, unwrapped toys and gift cards for families in need this holiday season. Items may be dropped off between November 11th and December 15th at all Chandler Fire Stations or at one of these unique events.
Stuff the Fire Truck - December 2, 2023 
Benefiting Chandler children in need, the event will be held on Saturday, December 2nd from 4:30 - 9 p.m. in Downtown Chandler in conjunction with the Chandler Tumbleweed Tree Lighting & Parade of Lights festivities.
Holiday Toy Drive at Chandler Fashion Center - December 11, 2023
Brighten the holiday season for those in need and enjoy a unique, holiday experience with the Chandler Fire Department firefighters at Chandler Fashion Center! Donations of new, unwrapped toys, gift cards, or cash will get a chance to spend some time with the Chandler firefighters. Experiences include photos with the fire truck and fire truck rides. The event takes place on December 11, 2023, from 2 - 8 p.m. under the porte-cochère by the food court entrance, by the Old Spaghetti Factory.
For those looking for a quick, drive-up/drop-off option or for bringing a large amount of toys - follow the signs to a dedicated drop-off zone between the Crayola Building and the former Sears loading docks. Only toy donations will be accepted at this site.
Any donation of new, unwrapped toys, or gift cards will be provided a ride in the fire truck. All donations will be distributed to Chandler children in need.
A reminder, toys can be dropped off from Nov. 11 through Dec. 15 at all of Chandler's fire stations and the Fire Administration Headquarters (HQ) located at 151 E. Boston St.
More Chandler Holiday Events