It's easy to find a Mexican restaurant in Chandler, AZ. What's difficult is deciding where to eat because of all the amazing options ranging from tacos to burritos to margaritas and more. If you're in the mood for some of the best Mexican food found in the Valley, we can help. Here are some of the best choices for Mexican food in Chandler that are guaranteed to satisfy your every craving.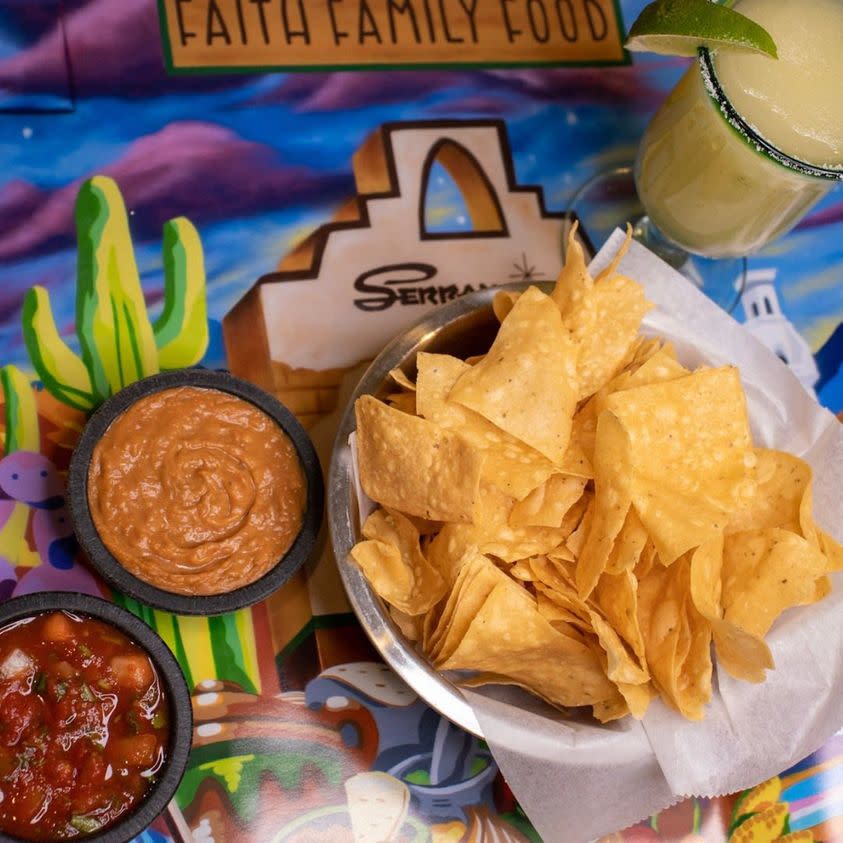 Serrano's Mexican Food Restaurant
Come get your combination plates and margaritas at the locally owned chain, Serrano's, a family business that started out as a clothing store in downtown Chandler in 1919. Today, you can expect all the fixins' for a great Sonoran-style Mexican meal, from enchiladas, fajitas and flautas to tacos, tostados and tamales, plus house specialties including machaca, pollo fundido, and chile relleno. And don't forget Serrano's famous bean dip.
Map: 141 S. Arizona Ave., Chandler AZ 85225 or (480) 899-3318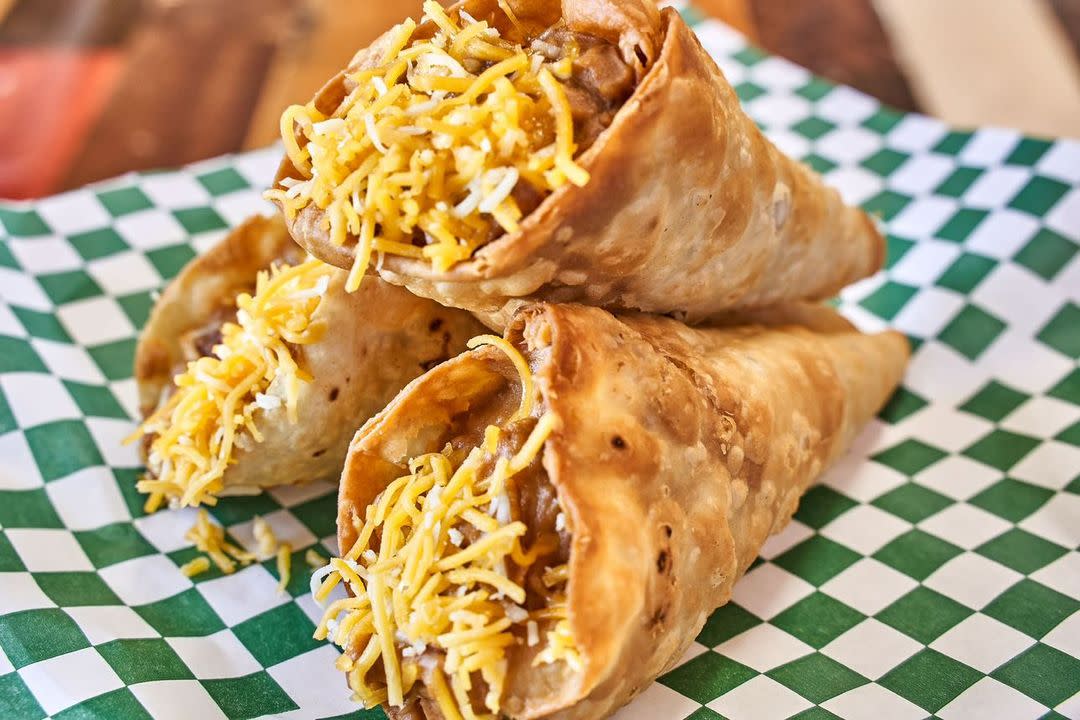 Elmer's Tacos
Since the '70s, Elmer's Tacos, the multi-generational family business has been serving freshly made tacos, burros and a whole lineup of recipes influenced by the original owner's Sonora, Mexico, and Los Angeles roots—right in the heart of Chandler. Guests also can order flautas, taquitos, tostados and fry bread at the legendary Arizona Avenue eatery that has been a Chandler mainstay for decades.
Map: 355 N. Arizona Ave., Chandler AZ 85225 or (480) 963-6763

Espo's Mexican Food
Known for its traditional Mexican dishes passed down from generations, Espo's is a landmark in Chandler. Its green chili is the dining star but the family-run restaurant, which opened in 1974, offers burritos, breakfast burritos served all day, flautas, tostados, quesadillas, combinations plates, chimichangas, tacos and taco salads as part of its wide lineup of Mexican cuisine.
Map: 3867 W. Chandler Blvd, Chandler AZ 85226 or (480) 588-7377

Valle Luna Mexican Restaurant
The family-owned and operated business, Valle Luna, launched its first establishment in the West Valley, but brings founder Tia Rita's Arizona-Sonoran food traditions to the Chandler location. The extensive menu includes appetizers, burritos, American plates, soups and salads, homemade dips, Tia Rita's favorites such as the Chimichanga Dinner, as well as Luna specialties, sizzling fajitas, and fundido.
Map: 1949 W. Ray Road, Chandler AZ 85224 or (480) 786-3100
Nando's Mexican Café
If you're looking for a Sonoran-style dining experience with a family-friendly neighborhood vibe, set your dining GPS to Nando's Mexican Café. The casual, restaurant/bar with a weekday happy hour from 3 to 6 p.m. offers apps, soups/salads, combo plates, fajitas, tacos, platos de huevos, and specialties such as enchiladas stuffed with crab, baby shrimp and cheese. Plus, the American fare includes burgers and sandwiches and a kid's menu.
Map: 1890 W. Germann Road, Chandler AZ 85286 or (480) 855-4344
Rosa's Mexican Grill
Savor the taste of the Baja at Rosa's Mexican Grill that's been focused on the regional cuisine of the sea for 25 years. The restaurant's trophy wall is filled with accolades for its selection of stuffed chimichangas, burros, quesadillas, fajitas, carne asada, tacos and tamales with shrimp, salmon as well as red/green pork and beef choices. Of course, all can be served with a side of chips, chunky guacamole and queso cheese dip.
Map: 3002 N. Arizona Ave,#18 Chandler AZ 85225 or (480) 830-6263

La Ristra New Mexican Kitchen
Look for authentic New Mexican dishes with red and green chiles as the essential ingredient, and a healthy selection of tequila, margaritas and beer at this casual, Southwestern eatery. La Ristra serves up tapas, soups and salads, tacos, burritos, grilled items such as carne asada and fajitas, and hosts a weekend brunch that includes biscuits and green chile gravy, and huevos rancheros.
Map: 140 N. Arizona Ave, Chandler AZ 85225 (480) 590-0002
El Sol Mexican Café
Don't let the tiny surroundings of El Sol's café and bakery fool you. The counter spot delivers big flavor, from all-day breakfast to lunch and an array of pan dulce. (sweet breads). The lineup includes house-made tortillas, breakfast burritos, burros, fish and shrimp tacos, pico de gallo made daily, and pastries and baked goods such as empanadas and cuernitos—all in one convenient, charming stop.
Map: 760 N. Arizona Ave, Chandler AZ 85225 or (480) 786-0811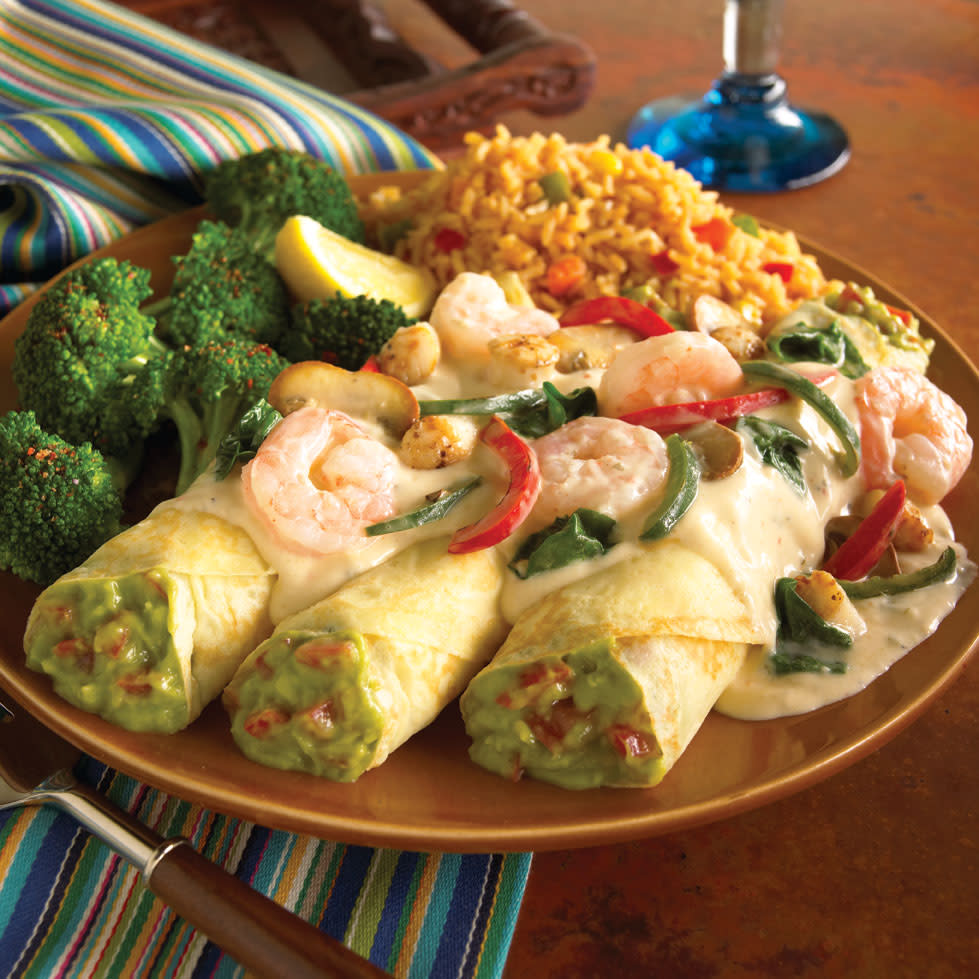 Abuelo's Mexican Restaurant
At Abuelo's, made-from-scratch food and dishes crated from chef Luis E. Sanchez's family recipes shape the authentic Mexican menu. With an open-air courtyard and a mix of both modern and traditional Mexican décor, the restaurant uses the freshest ingredients for its handmade salsas, sauces, tortillas, sides, hand-rolled enchiladas, Tex-Mex items and house specialties including Pechuga con Calabaza and Port Tenderloin Abrigada.
Map: 3440 W. Chandler Blvd, Chandler AZ 85226 or (480) 855-0960

Someburro's
This popular Arizona-based, Mexican restaurant chain, Someburro's has several locations where guests can dine-in or drive-through. The common denominator, however, is a scratch menu made from time-honored recipes handed down by the Vasquez family. Burros are the signature at Someburro's, while crispy tacos ($2.50 each on Tuesdays, naturally), enchiladas, tamales, hand-made tortillas, slow-cooked meats and the hot sauce are equally guest favorites.
Map: 3461 W. Frye Road, Chandler AZ 85226 or (480) 726-8226
Map: 5095 S. Gilbert Road, Chandler AZ 85249 or (480) 597-6043