While tacos may get a lot of extra love, there is nothing that beats the humble and versatile burrito – it could well be the perfect food.  From the endless variety (breakfast burritos to sushi), limitless combinations, and its innate portability – it's hard to beat the burrito.    
Today we are sharing our love for the most versatile and portable Mexican foods with a list of some of the best places to enjoy a burrito in Chandler!
Rita's Burritos
Home of the no-frills burrito, Rita's in south Chandler keeps its fast, simple, and delicious with a selection of breakfast burritos and classic Mexican flavors including pork Chile Verde, carne asada and bean with cheese all served in fresh, house-made tortillas.  Limited on-site dining makes this a prime choice for grab-and-go meals everyone will enjoy.
Map: 4040 S. Arizona Ave., Chandler AZ 85248 or (480) 404-9128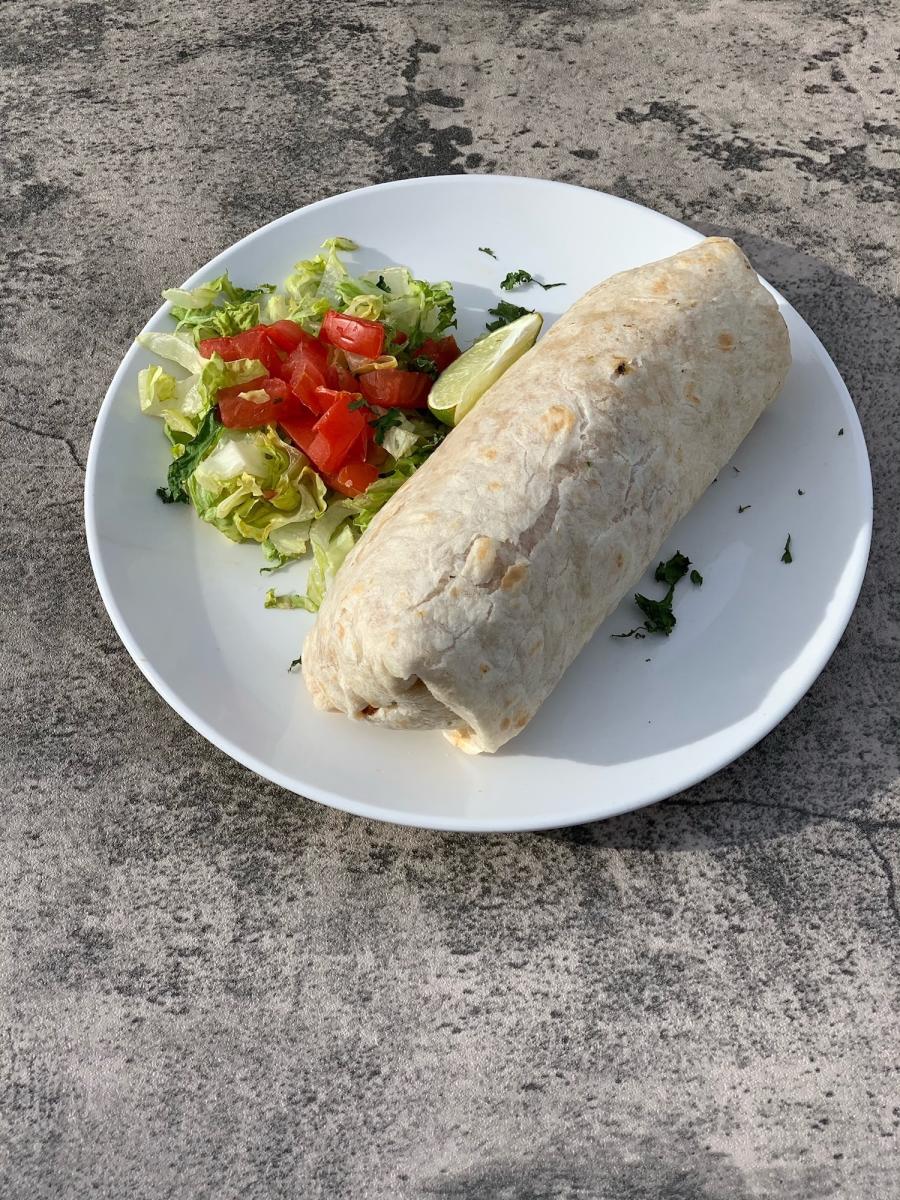 Serrano's Mexican Food Restaurant
While you may pick up a delicious burrito at Serrano's in Downtown Chandler on any given date – you'll want to make plans to pop in for National Burrito Day on April 1, 2021 - the restaurant is offering a $5 a la carte special – select from shredded beef, shredded chicken or the classic bean and cheese burritos. Available all day long, the food special includes Serrano's famous bean dip, chips and salsa with every order.
Map: 161 S. Arizona Ave., Chandler AZ 85225 or (480) 899-3318

The Taco Spot
In addition to amazing birria tacos, The Taco Spot offers a great selection of Mexican food including their mouthwatering burritos. Options include surf & turf, birria (a stewed meat), chicken, al pastor (spit-grilled pork) and carne asada (grilled steak).
Map: 698 E. Chandler Blvd., Chandler AZ 85225 or (480) 917-7883
Valle Luna Mexican Restaurant
Relaxed, waterfront dining at Valle Luna in the Anderson Springs development.  This family-owned and operated restaurant has been a staple for nearly 50 years, offering a great selection of Sonoran-style dishes.
Map: 1949 W. Ray Road, Chandler AZ 85224 or (480) 786-3100
Nando's Mexican Café
This easygoing, south Chandler restaurant is a neighborhood favorite. From smothered burritos to an a la carte bean and cheese burrito, there is something for everyone to enjoy in Nando's large dining room or patio.
Map: 1890 W. Germann Road, Chandler, AZ 85286 or (480) 855-4344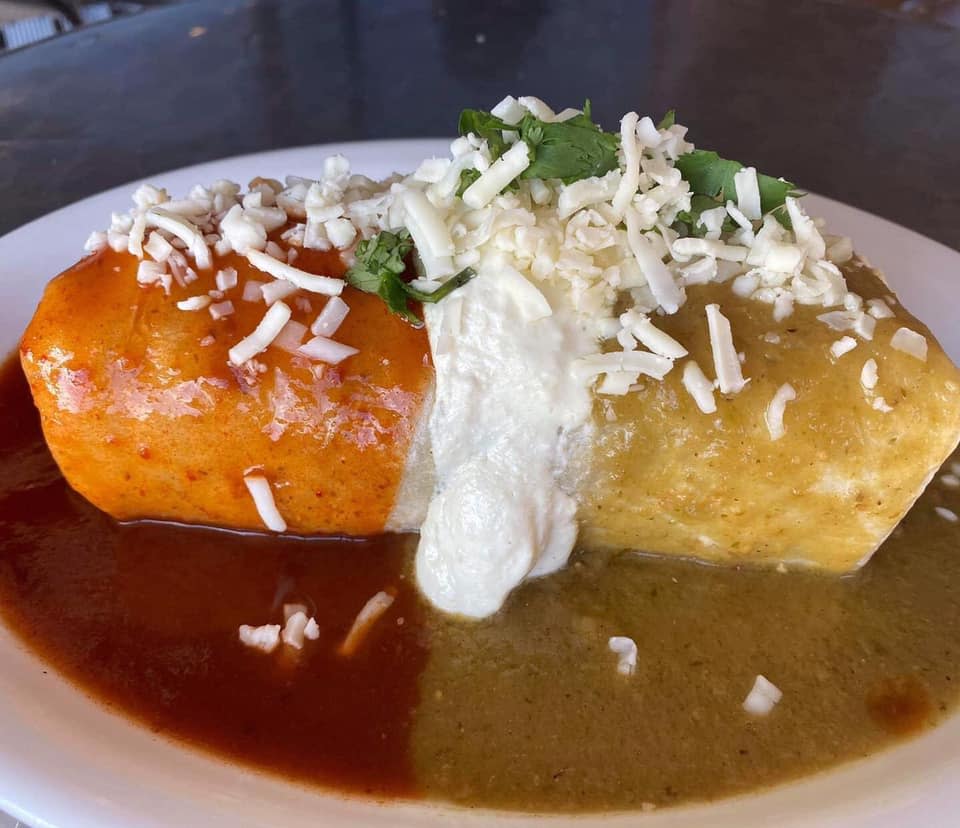 Maskadores Taco Shop
Maskadores has two Chandler locations serving straightforward, authentic Mexican dishes including tacos, sopes and burritos at their Chandler location.  Diners may select from breakfast burritos (available all day long) or traditional meats and bean with cheese.
North Chandler - Maskadores Taco Shop #15
Map: 2100 W. Chandler Blvd., Chandler AZ 85224 or (480) 306-4887
South Chandler - Maskadores Taco Shop #13
Map: 3140 S. Gilbert Rd., Chandler AZ 85286 or (480) 883-7038
Moreno's Mexican Grill
While Moreno's Mexican Grill first started its local restaurant empire from selling its award-winning Sonoran Hot Dogs from a hot dog cart in Mesa, it's a natural choice for burritos. With three restaurant options in Chandler – diners have great options to consider. From carne asada (grilled steak), pork adobada (pork simmered in red chile), chicken, chili Verde (green chile and tomatillo-based stew) and the classic bean and cheese – visitors will enjoy authentic Mexican food at these neighborhood restaurants.
Map: 601 N. Arizona Ave., Chandler AZ 85225 or (480) 782-1988
Map: 2100 S. Gilbert Road, Chandler AZ 85249 or (480) 855-1877
Map: 4981 S. Arizona Ave., Chandler AZ 85248 or (480) 494-5473
Someburros
With two Chandler locations, this local, counter-style restaurant features a number of Sonoran-inspired dishes from family recipes including a variety of specialty burritos. Someburros will be offering a special on April 1, 2021, for National Burrito Day - $3 Bean and Cheese Burros, available all day.
Map: 3461 W. Frye Road, Chandler AZ 85226 or (480) 726-8226
Map: 5095 S. Gilbert Road, Chandler AZ 85249 or (480) 597-6043

Pokitrition – Sushi Burritos & Poke
We may throw you a curveball with this one, but we all agree that burritos are highly versatile! Find customizable, sushi burritos at Pokitrition that inspired a food trend. Take your fave poke bowl to go in the portable burrito or dine in at this bright and cheery, casual restaurant.
Map: 3235 W. Ray Road, Chandler AZ 85226 or (480) 85226