Downtown Chandler
Ever walk in a city and felt like you were home? Downtown Chandler's vintage-style lanterns and trellis-covered walkways will charm you that way. That feeling is all by design. A.J. Chandler, who founded the town created it in the "City Beautiful" style, a movement popular in the late 1800s and early 1900s.
Downtown Chandler is a vibrant, walkable destination brimming with activity. Here you'll discover Chandler's sustainably built City Hall, boutique shops, eclectic art galleries, ImprovMANIA and the world-class Chandler Center for the Arts. Amidst it all are gathering spaces and public art that tie it all together in beauty and harmony.
In addition to all the unique shops and galleries, many residents and visitors enjoy the award-winning, local eateries with a global flair. Whether you are in the mood to grab a burger and brew at a micro-brewery, enjoy a romantic dinner for two under the stars on a lush patio, or nosh the afternoon away at a craft cocktail lounge, this is one delicious destination! The area also features a variety of events including a weekly, farmers market November through April.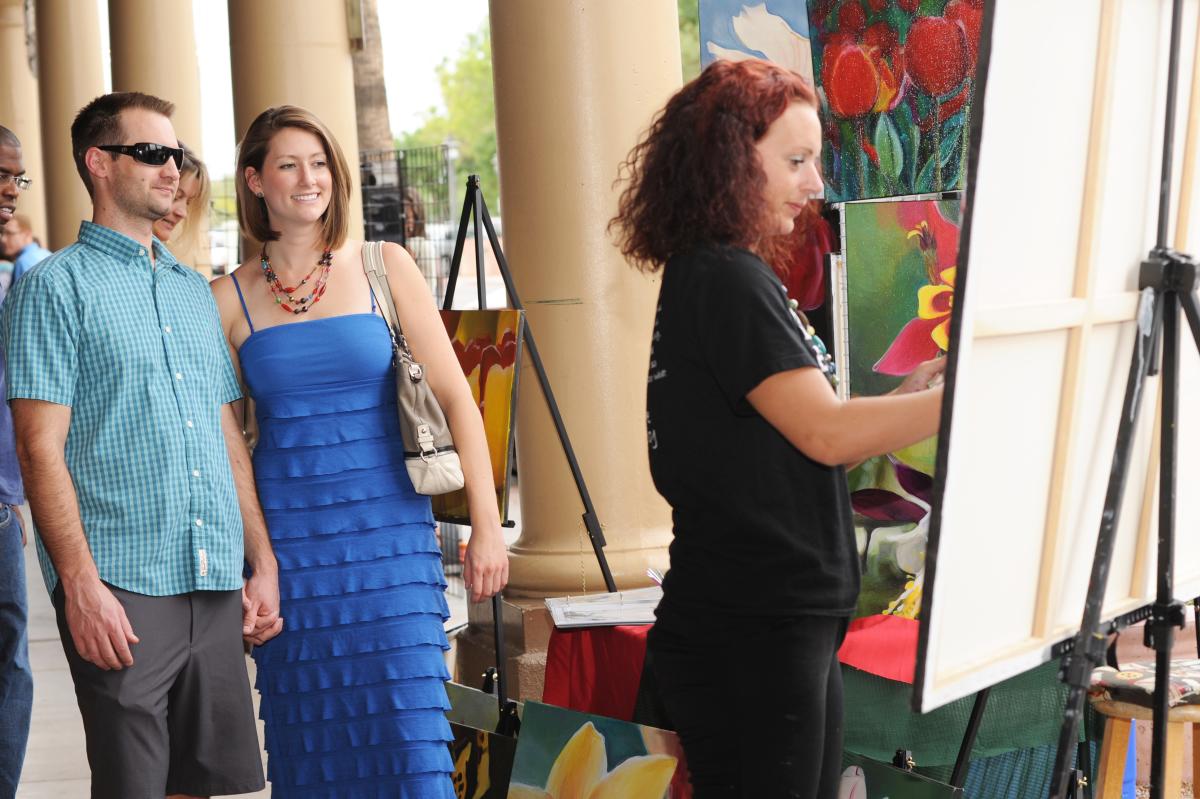 Parking in Downtown Chandler is a breeze with more than 4,300 FREE parking (map)  spots in garages, in parking lots and street parking.  Visitors may also get a FREE shuttle ride form the four parking garages, listed on the map, to destinations throughout the downtown area on a new e-Cab service, dubbed the "Wave."  The service is available from 5-9 p.m., Thursday, Friday and Saturday evenings.  Riders are able to wave down the rides or hail a ride by calling (602) 730-5153 during hours of operation.