Thai food is an international cuisine citizens across the globe appreciate for its beautiful presentation, aromatic flavors and spicy ingredients. Locally, it's easy to get your fix of curry, pad Thai, or sticky rice when in Chandler.  Here are seven restaurants that bring the flavors of Thailand to Chandler.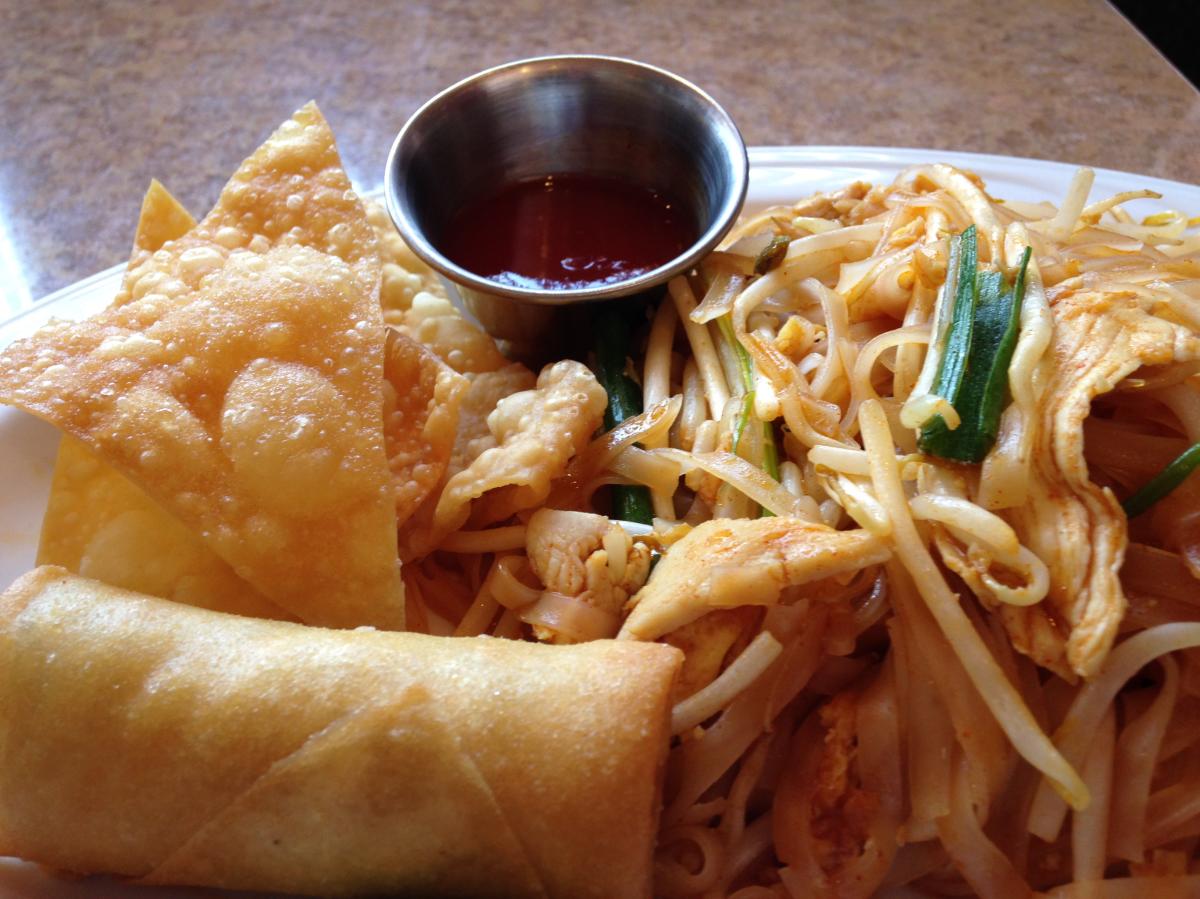 Thai Rama Chandler
Thai Rama opened in 2004 as part of a family business that created one of the first Thai restaurants in Phoenix in the 1980s. The Chandler location is a popular choice for Thai food in Chandler, keeping the tradition alive with a lineup of authentic standards such as spring rolls, multiple curry choices, noodles, stir-fry entrees, soups and salads. Try the owner's special recipe, Ho Mok Ta Lay, featuring shrimp, squid, scallops, mussels and crab in red curry sauce with coconut milk, onion, bell pepper, cabbage, mushroom and basil baked in a foil boat. Tip: Call your takeaway order in and use the Thai Rama drive-thru pickup window for easy takeout.
Map: 2040 W. Chandler Blvd., Chandler AZ 85224 or (480) 855-8989
Downtown Chandler
Charm Thai Cuisine
The folks at Charm Thai Cuisine blend classic dishes with family recipes for its menu, which include appetizers such as fish cakes and Bangkok wings to pick-your-own-protein lunch specials starting at $9.50 such as pad gra pow and Panang curry. Diners also can choose from grilled meat and seafood entrees and soups—all served no heat to Thai hot—while enjoying a full bar with wine and spirits, and patio seating.
Map: 11 W. Boston St., Chandler AZ 85225 or (480) 917-7222
Uptown Chandler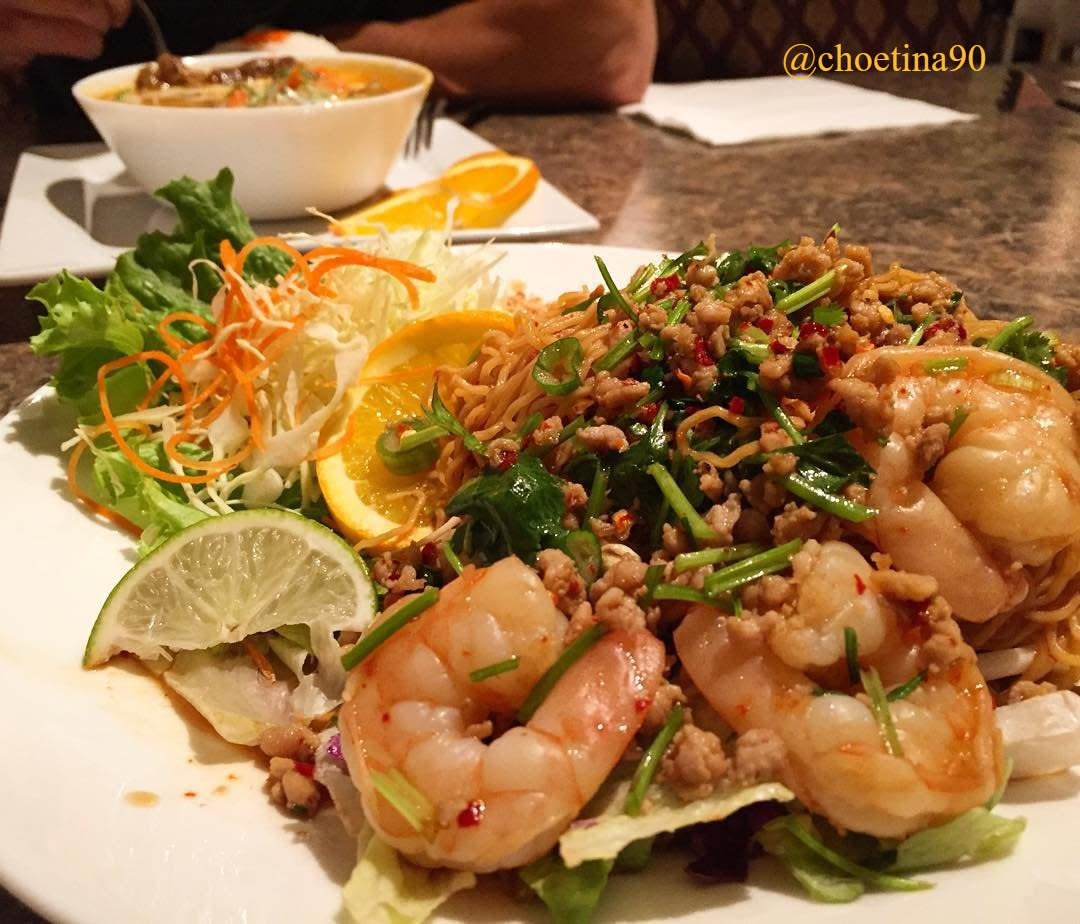 Chon Thai
Noodles, curry, dumplings, fried rice—take your Thai pick at this minimalist, relaxed eatery located in a strip mall that also offers appetizers, soups, salads and specialty items including Pla Lui Soun, a mango salad on top of crispy fish, and chicken pumpkin curry. It also features a kids' menu with chicken nuggets and pad Thai, vegan options, and classic Thai desserts that include fried banana or coconut ice cream.
Map: 2330 N. Alma School Road, Chandler AZ 85224 or (480) 963-1247
West Chandler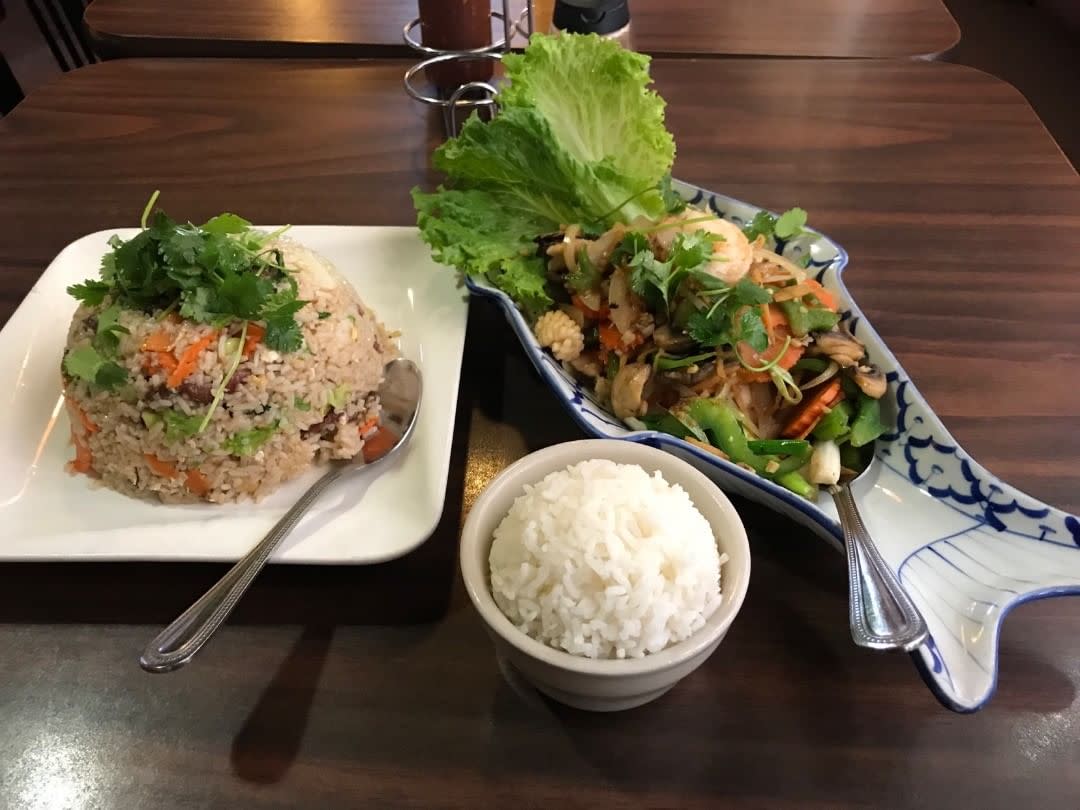 Swaddee Thai Cuisine
It's easier to list the foods Swaddee Thai doesn't serve than what it does. Come with a huge Thai appetite as the extensive and authentic menu includes lunch specials (Monday to Friday, 11 a.m. to 3 p.m), soups, salads, entrees, noodles, fried rice and curry dishes—all with vegetarian options and a spice rating of 0 to 5. And make room for dessert such as the Thai sweet sticky rice with egg custard.
Map: 5055 W. Ray Road, Chandler AZ 85226 or (480) 785-1640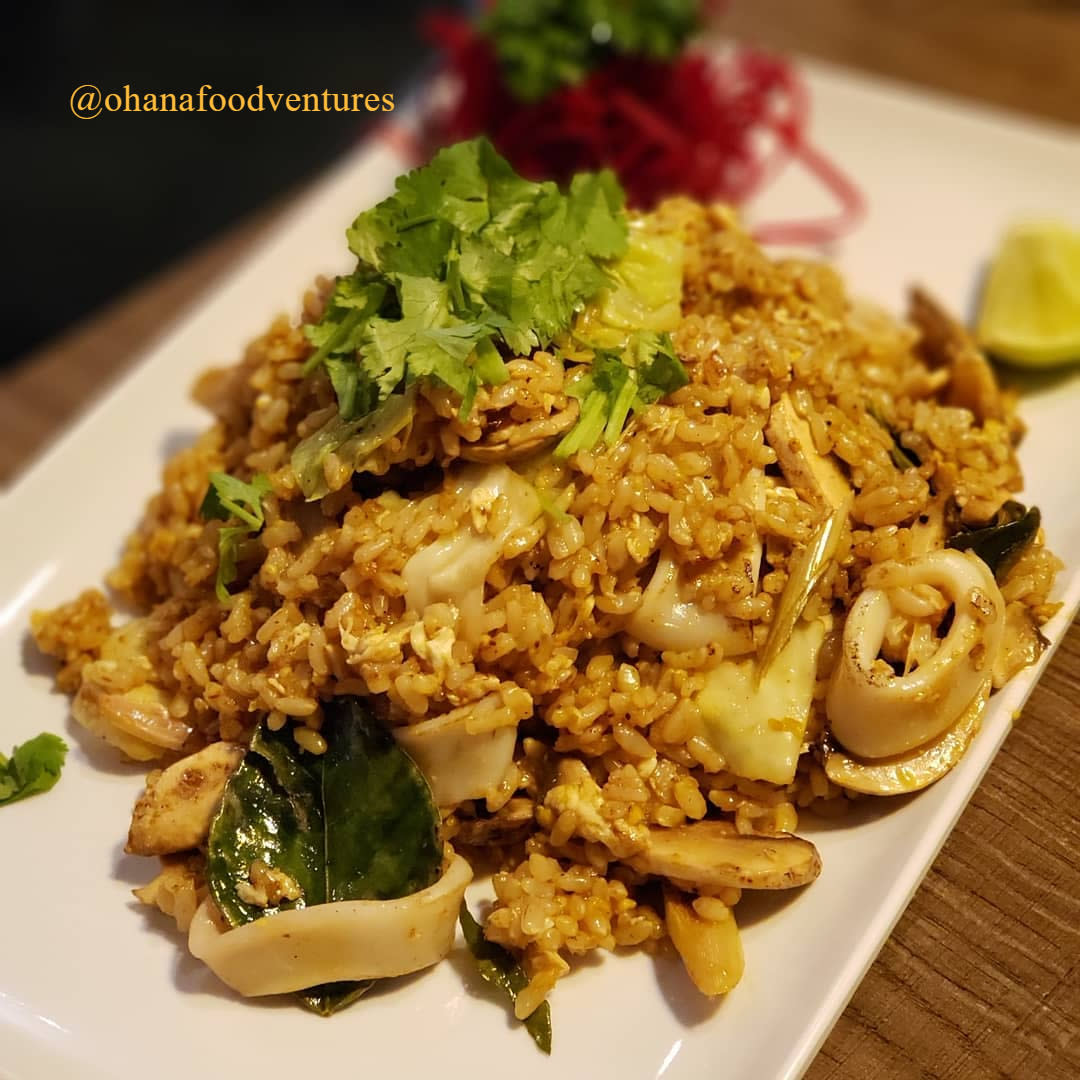 Thailicious
The familiar flavors of Thai cuisine are delivered in a modern aesthetic at Thailicious. Expect dishes like stuffed crab cream cheese rolls, steamed dumplings, or drunken noodles (stir-fried wide flat rice noodle with egg, Napa cabbage, tomatoes, onions, green bean, bell peppers, Thai chili pepper and basil leave), as well as signature entrees, salads and soups that suit first-time Thai diners to experienced traditionalists.
Map: 5865 W. Ray Road, Chandler AZ 85226 or (480) 306-6792

South Chandler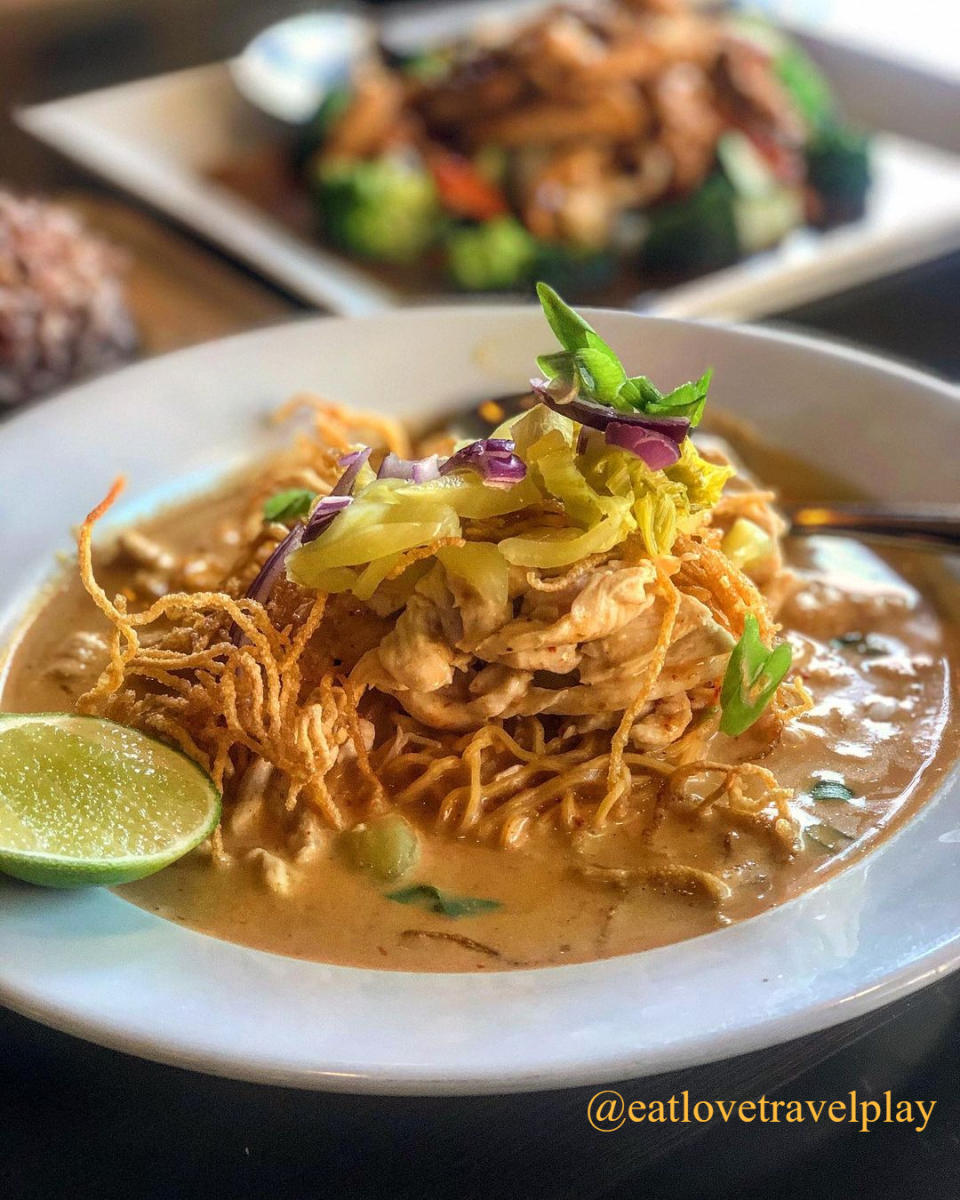 Mama Thai Kitchen
Taking mom's home cooking to a whole new level is Mama Thai, where the down-to-earth menu makes it easy to find comfort in their soulful and flavorful offerings. Open seven days a week, the restaurant serves plenty of classic stir-fry, rice and noodles, and curry lunch specials, as well as appetizers, soups, salads and dinner entrees with options for seafood, meat, tofu and vegetables. Try the Mama Thai Fried Rice, stir-fried with tomato sauce, carrots, peas, raisins, sausage and chicken wing, and an over-easy egg on the side.
Map: 4995 S. Alma School Road, Chandler AZ 85248 or (480) 895-1499
Phuket Thai Cuisine
If you are in search of fresh, traditional Thai food served in a mellow atmosphere, Phuket Thai Cuisine is your destination. You might have a hard time deciding between the lineup of appetizers (think fried wontons and crispy tofu), salad, soups, curry, entrees, fried rice, noodles and seafood selections featuring shrimp, scallop and squid, among others. And if you like a deal, check out the generous lunch specials such as tofu curry and pad ginger.
Map: 4040 S. Arizona Ave., Chandler AZ 85248 or (480) 758-5121