It's that special time of year we all love - where great weather and fabulous food come together for patio season!  From brunch to cozy dates and everything in between, this is the time of year to find that perfect patio and the best outdoor seating for your next meal al fresco in Chandler, AZ.    We have a short list of six of the most unique outdoor dining restaurants in Chandler right now.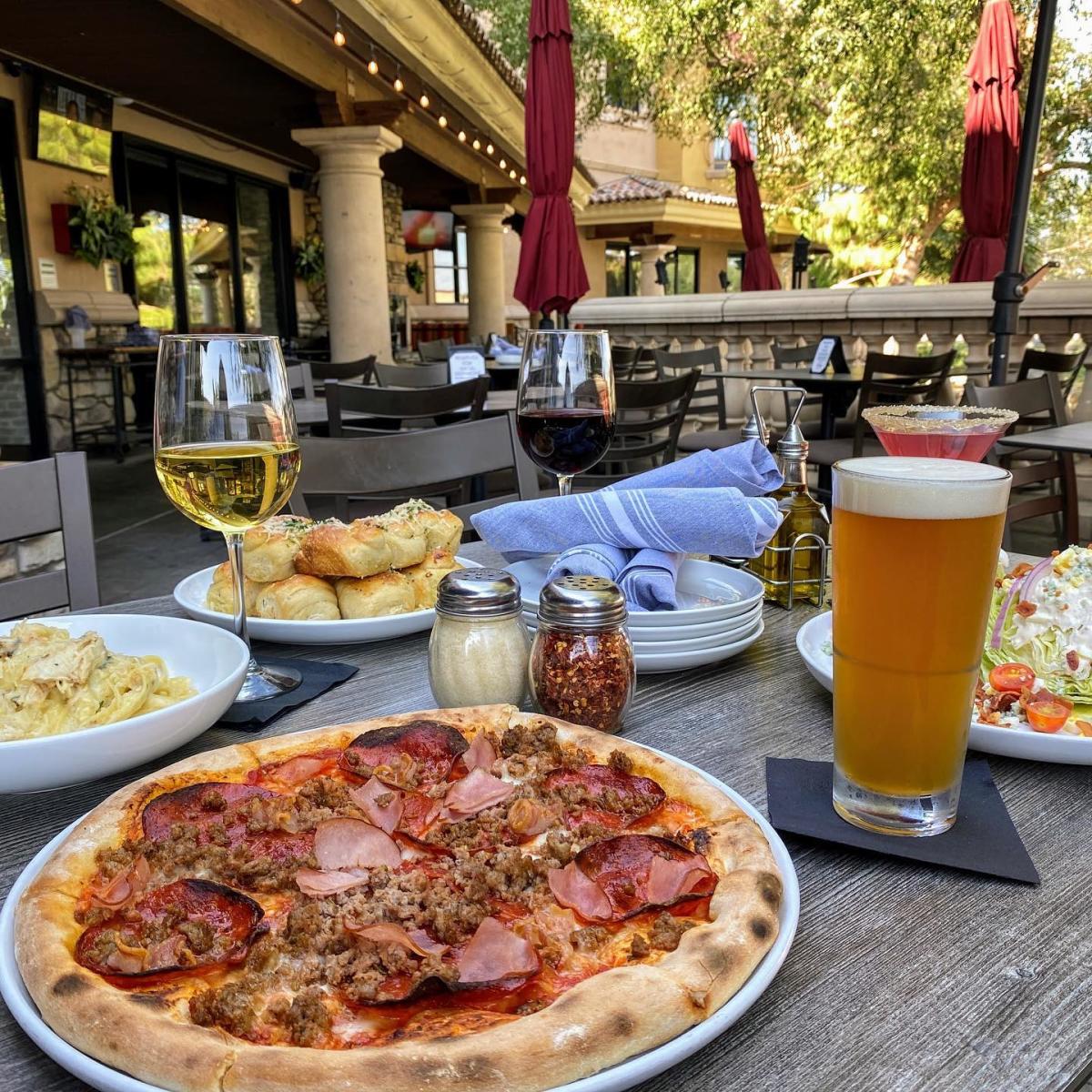 Stone & Vine Urban Italian
Stone & Vine Urban Italian, located in south Chandler, is a contemporary Italian restaurant with a casual, yet refined vibe.  The restaurant is known for its homemade pasta, wood-fired pizzas, authentic Italian dishes, cocktails and an extensive list of wine by the glass.  The large, semi-shaded patio offers a great lakeside view and is perfect for an evening out with friends or for a romantic date.
Map: 1035 W. Queen Creek Road, Suite 103, Chandler, 85248 or (480) 659-7438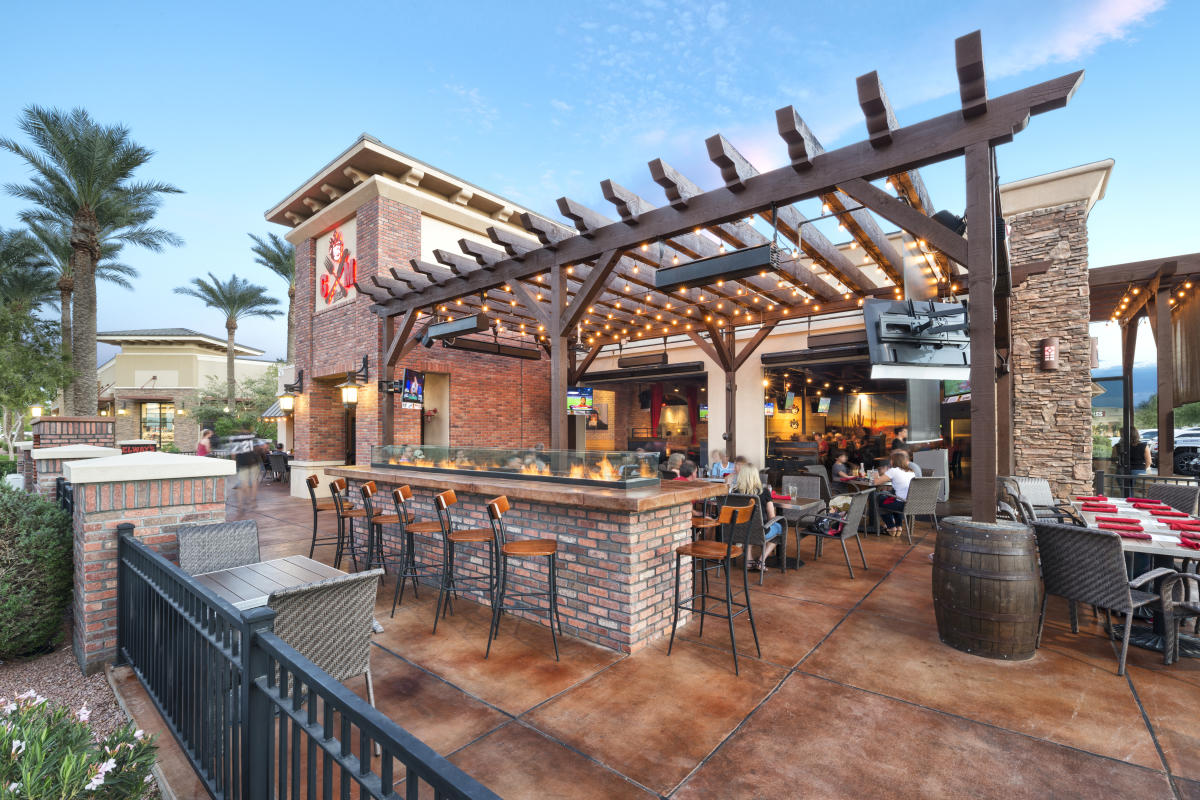 Ginger Monkey Gastropub
Reality TV fans may recognize the south Chandler restaurant from its appearance in a 2020 episode of Restaurant Impossible, but this upscale gastropub is a perfect choice for outdoor dining.  The neighborhood tavern offers a breezy patio, lively ambiance and a fabulous selection of globally influenced comfort food that are sure to please.  Ginger Monkey Gastropub is a popular choice for dog owners, as one of several Chandler restaurants with dog-friendly patios.
Map: 135 W. Ocotillo Road, Chandler 85248 or (480) 802-6659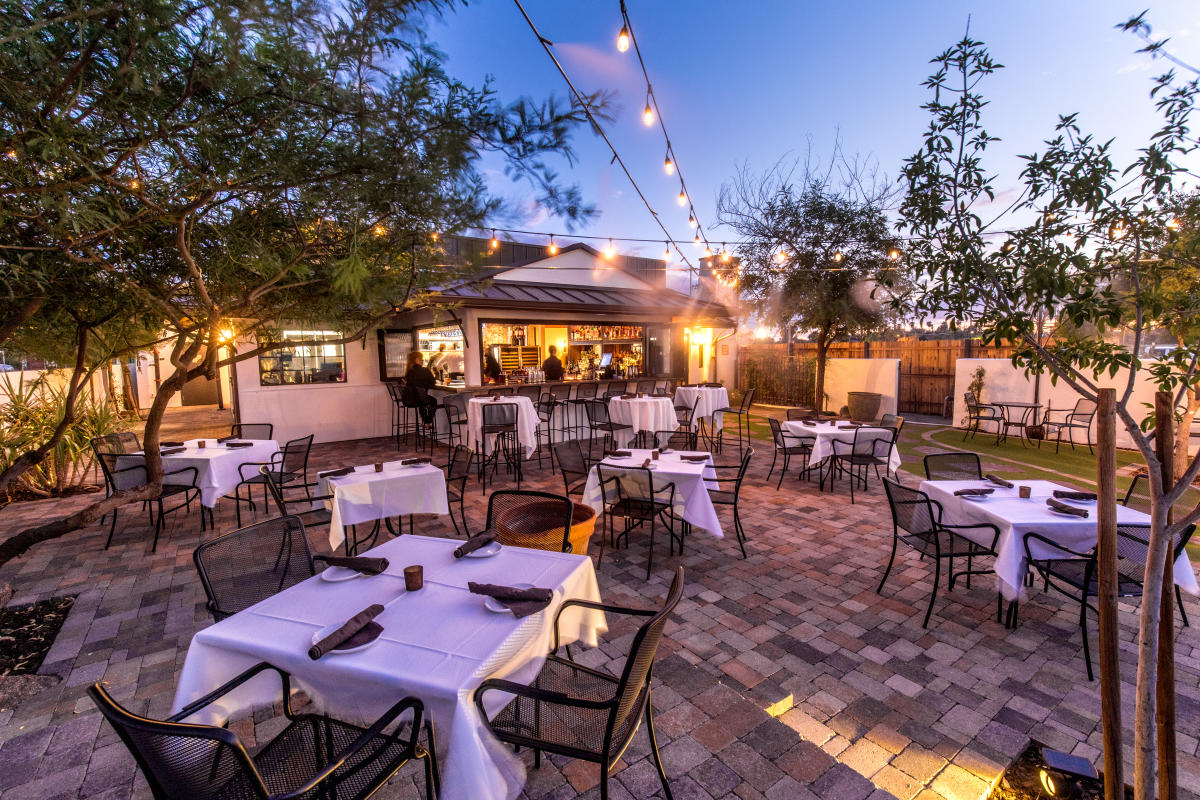 The Hidden House
A fabulous patio for celebrations and special meals, The Hidden House is an unexpected treasure in Downtown Chandler.  Tucked away from the main square, but close to parking, the restaurant is set in a 1930s cottage and is the perfect mix of fancy and friendly.  The patio features just the right amount of trees for a bit of shade, fabulous lighting and great sunset views. In addition to its amazing ambiance - the restaurant offers an excellent selection of seasonal, American dishes and has a strong reputation for its extensive cocktail program.
Map: 159 W. Commonwealth Ave., Chandler 85225 or (480) 275-5525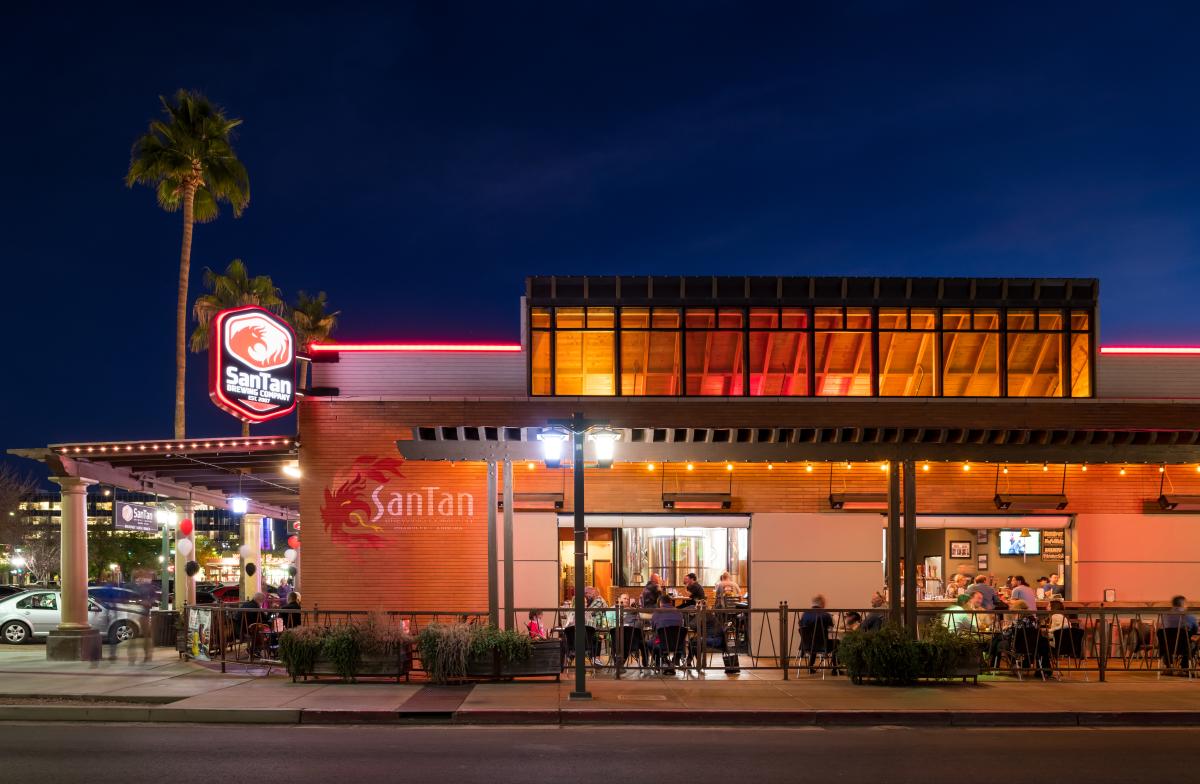 SanTan Brewing Co.
Located in Downtown Chandler, Chandler's largest brewery offers a great, wrap-around patio with views of the historic square and one of the many Downtown Chandler murals that dot the district.
Map: 8 S. San Marcos Place, Chandler 85225 or (480) 917-8700
Valle Luna Mexican Restaurant
Great for families and those with a craving for Mexican food, Valle Luna Mexican Restaurant offers one of the largest lakeside patios in Chandler in addition to its Sonoran-style dishes.  The family-friendly restaurant features an expansive patio including a section of it is set aside for the cantina which offers not only the full menu, but happy hour food and drink specials.  
Map: 1949 W. Ray Road, Chandler 85224 or (480) 786-3100
Hash Kitchen
This creative brunch eatery offers Instagram-worthy food and drinks and is a go-to spot for Chandler foodies.  Hash Kitchen's creative breakfast and bar dishes including its divine, build-your-own Bloody Mary bar are perfectly enjoyed on its lively patio.
Map: 2855 W. Ray Road, Chandler 85224 or (480) 909-4270
This is just a start and you can find a more complete listing of Chandler restaurants and be sure  to let us know what restaurant is your favorite for outdoor dining #wheninchandler!