From horseback riding to exploring the Sonoran Desert, you can experience what makes the West so unique when visiting Chandler, Arizona. No cowboy boots required.
Go horseback riding
What's more Western than riding a horse across a saguaro-studded desert? At KOLI Equestrian Center, wranglers guide you through the Gila River Indian Community Reservation, sharing its rich history and pointing out desert plants along the way. It's not uncommon to see jackrabbits, quail, and even wild horses from the saddle, so keep your eyes open.
KOLI offers group and private rides for all experience levels. However, because the desert terrain is so uneven, all group rides are kept to a walk. Feel free to break the nose-to-tail formation usually enforced on trail rides, though. KOLI lets you ride alongside others in your group.
Map: 6940 W. Broken Ear Rd., Chandler, AZ 85226 or (602) 796-3495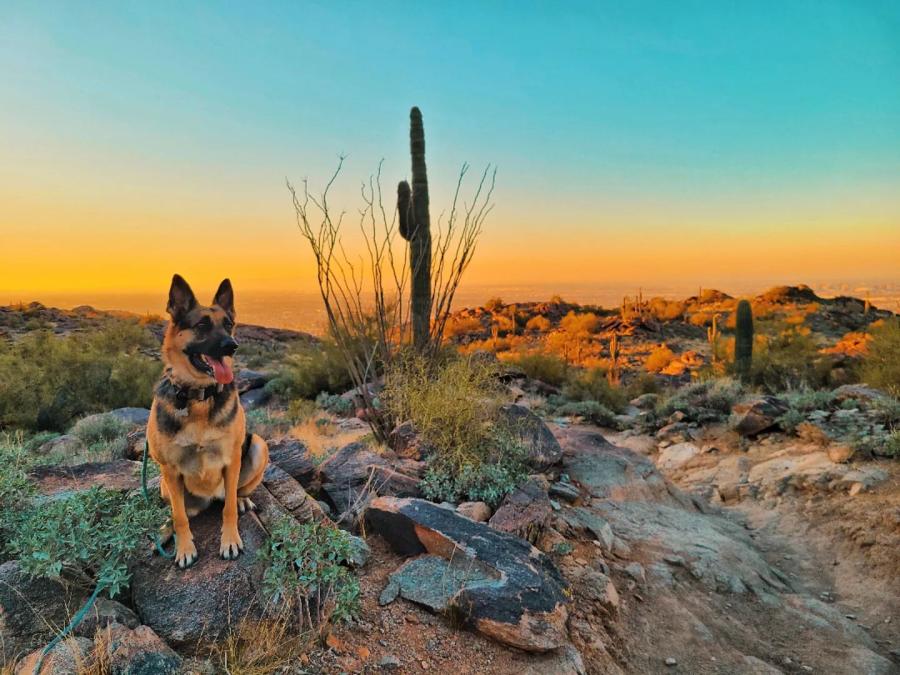 Hike through the Sonoran Desert
To appreciate the West's beauty, you'll want to spend some time exploring the Sonoran Desert. Chandler and the East Valley have countless trails. In Chandler, stroll 4.5-miles of trails through arid landscapes and lush wetlands at Veterans Oasis Park, or connect to the 315-mile Maricopa Trail at Paseo Vista Recreation Area. Click here for more ideas of where you can hike in Chandler and the East Valley.
Before you hit the trail, be sure to dress appropriately and wear closed-toe shoes. You'll also want to apply sunscreen, even in winter, and take more water than you think you'll need. Learn more about hiking safely in the desert here.
Spot wild horses
Wild horses, thought to be the descendants of horses brought to the area 300 years ago, thrive along the Salt River in the East Valley, and if you're lucky, you can see them. You'll have the best chance spotting them by renting a kayak from nearby Saguaro Lake Guest Ranch and paddling downriver.
If you'd rather see them from the back of a horse, the ranch also offers horseback riding. Or you can see the wild horses roaming the Gila River Indian Community Reservation on a private trail ride with KOLI Equestrian Center.
Take flight
For a new perspective on the Sonoran Desert, book a hot air balloon ride. At lower altitudes, you may see a rabbit, coyote, deer or javelina. At higher altitudes, you'll gain an appreciation for how vast—and ruggedly beautiful—the desert is. The experience begins with the inflating of the balloon and end with a champagne toast.
While most balloon companies launch north of Phoenix, Aerogelic Ballooning lifts off south of the Valley and often flies over Chandler, Arizona.