You can feel it in the air...it's near-perfect weather and time to enjoy the great outdoors! From outdoor dining to exploration of Chandler's desert parks, and nearby mountain preserves it's a great way to feel the sunshine and take-in the desert scenery.  Arizona has a reputation for offering excellent hiking and biking, and it's a great add-on to any Chandler trip.  However, it's important to be prepared and follow some basic safety guidelines before stepping out to enjoy the beautiful Sonoran desert.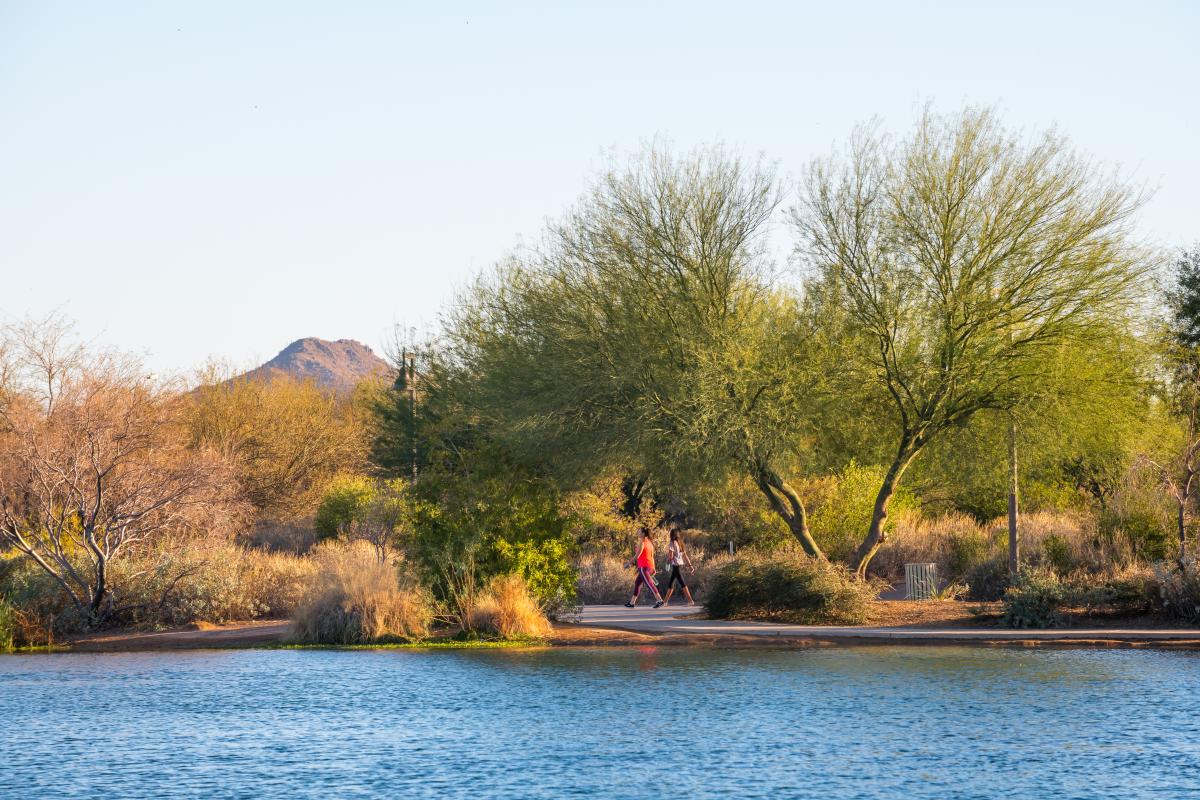 Assess Yourself
Don't push yourself and if you have a medical condition; asthma, heart conditions, back problems, knee pains, etc. - check with your health care provider before going out. Keep in mind, if you have a doubt whether you should climb a trail or mountain - DON'T! Many may think that the climb up is more difficult, but the climb down is always the most challenging. It's important to not exceed your normal level of physical activity.  Chandler is home to a number of walking trails that are not as strenuous and ideal for a desert walk and are easily accessible by most people. 
Monitor the Weather
Arizona's temperate climate can be deceiving due to its generally low humidity, but it's easy to be caught off guard by an Arizona monsoon or sudden shower.  Even though Arizona is known for having a "dry heat" plan hikes for when the weather is cool in the early mornings or when early evenings bring more shade.
Dress Appropriately
Be mindful of the terrain and climate and wear proper clothing and outdoor essentials:
Lightweight and light colored clothes
Proper shoes
Hat
Sunglasses
Sunscreen
Water! 
This can't be said enough! Hydrate before you go and be sure to bring plenty of water; you will need more than you think. Drink constantly even if you do not feel thirsty and avoid caffeine and alcohol as these dehydrate the body. Another great tip - don't overindulge the day before on caffeine and alcohol.
Fuel Up
Take a break and eat before you are hungry to replace electrolytes that you are sweating out.  Granola bars are convenient and pack up nicely and taking periodic breaks five to seven minutes for every 30-60 minutes is a good idea to rest the body and take in the scenery.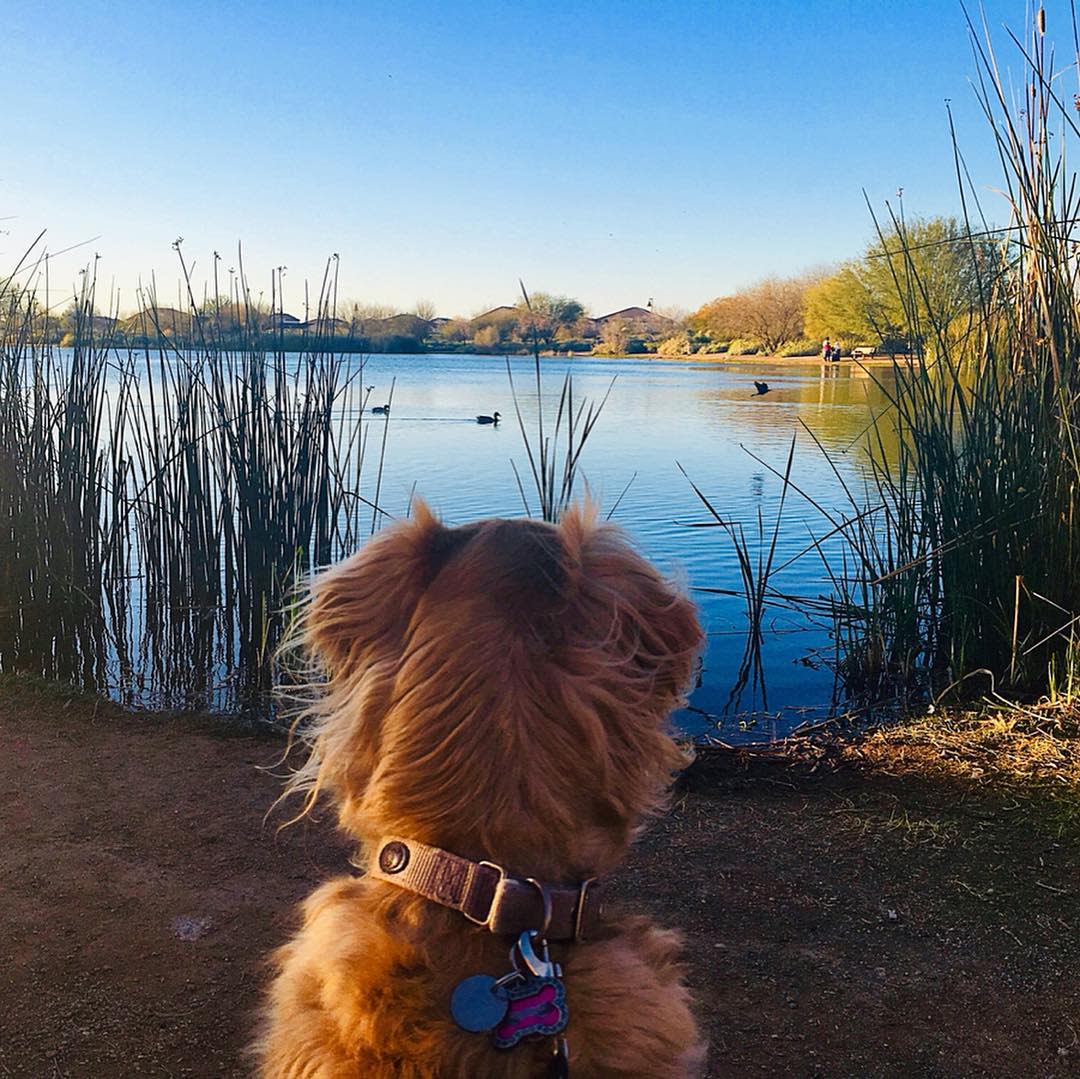 Bring a Friend
Team up and hike in groups of at least two and put slower hikers in front and pace the group to match that person.  Plan a little fun along the way and print a copy or two of our desert scavenger hunt that is fun for all ages and perfect for exploring Chandler desert parks and walking trails.
Don't be a Trailblazer
Follow designated trails to avoid injury and be aware of your surroundings.
Stay in Contact
Plan your hike and make sure someone knows where you will be hiking and your estimated return. It's always a good idea to bring a cell phone.
Tag @VisitChandler
Be sure to tag @VisitChandler or use #VisitChandler for a chance to be featured on our social platforms or website galleries.