Maybe you haven't said "yes to the dress" yet, but choosing the right wedding venue is an important decision to make early in the planning process. After all, it's the backdrop that sets the stage and captures all the memories of your special day. Check out these unique Chandler wedding venues to make your wedding a signature event.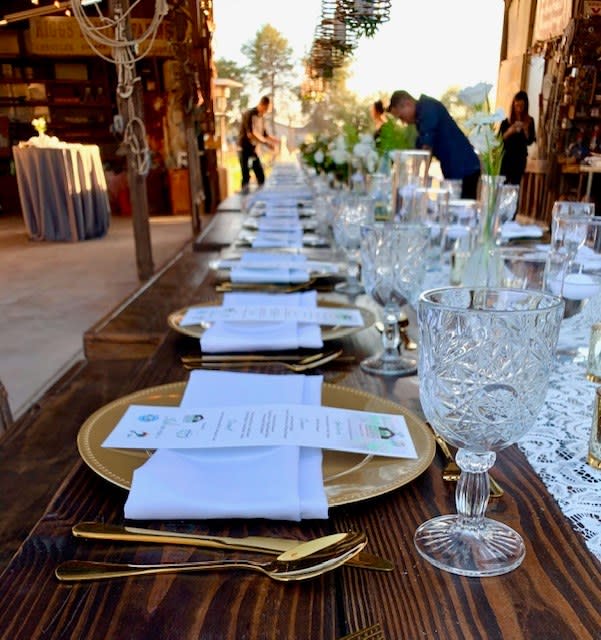 Greenhouse Gardens
Dreaming of a natural, farm-to-table inspired wedding? Greenhouse Gardens ticks all the earthy ceremony and reception boxes—without having to drive to the country to get hitched. The urban, organic farm sits on four acres and specializes in seasonal vegetables, fruits and herbs in south Chandler. The rotating crops are chemical- and pesticide-free, and depending on availability, can be incorporated into the wedding menu. The property includes tractors, roaming chickens, a barn and historic World War II buildings for a photo-ready, vintage wedding theme on the edge of town that everyone will remember.
Map: 13103 E. Chandler Heights Road, Chandler AZ 85249 or (480) 664-4220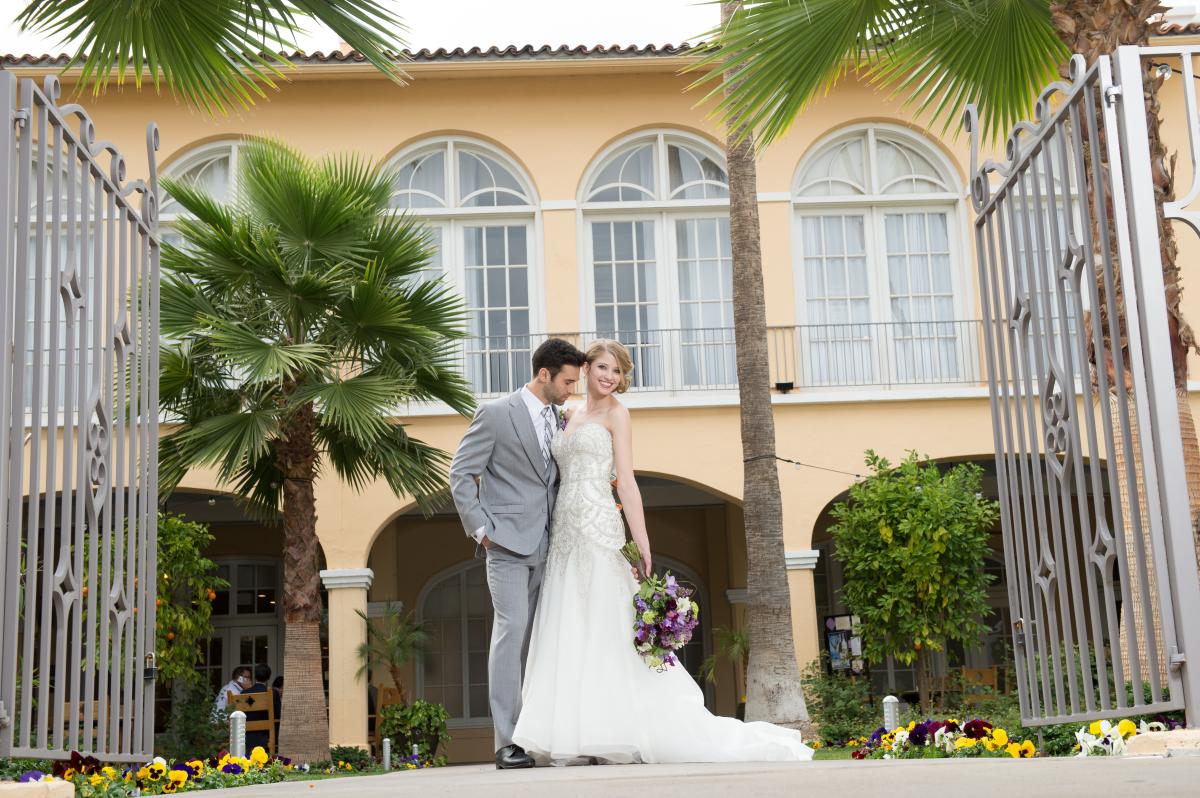 Crowne Plaza San Marcos Golf Resort
The famed property listed on the National Register of Historic Places in Downtown Chandler has been hosting weddings since 1912. For good reason. The timeless sophistication of the property, recipient of numerous industry awards for wedding expertise, makes it a romantic spot to tie the knot. The property has 32,000 square feet of dedicated event space, including distinct venues for rehearsal dinners, wedding ceremonies, receptions and post-wedding day brunches. Promise to love and honor in the fountain courtyard under a grand white arch, or in the pergola with a vine-covered walkway, or inside in one of the stately ballrooms. Whether it's a casual ceremony or black-tie affair, Crowne Plaza event planners can help arrange every detail, from flowers and catering to photography and room accommodations for an unforgettable wedding.
Map: One South San Marcos Place, Chandler AZ 85225 or (480) 812-0900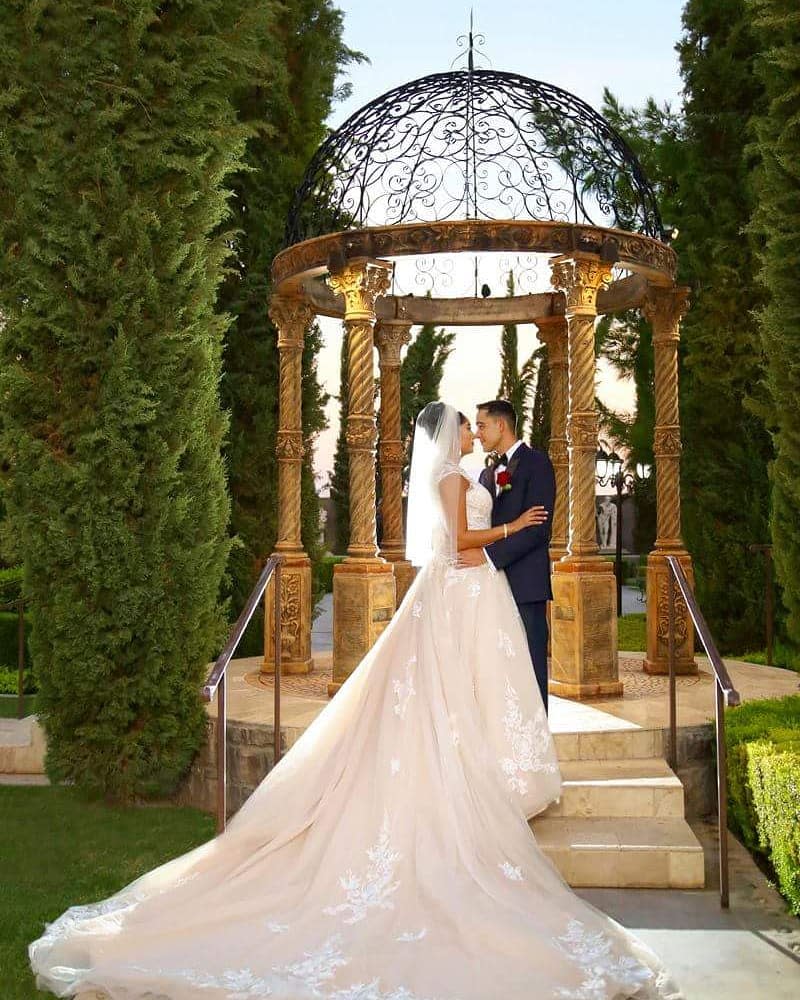 The Ashley Castle
Every bride wants to feel like a princess on her wedding day. At Ashley Castle, you can say, "I do" to your prince in a medieval hall that promises a magical fairytale wedding experience. The castle includes outdoor gardens with fountains, statues, columns, pathways and an intricately crafted gazebo where ceremonies can be held. Inside the 200-year-old entry doors is a foyer with private dressing room suites guarded by armored knights, a grand ballroom perfectly suited for receptions with sparkling chandeliers, stone tourets, polished marble floors, and towering 30-foot ceilings. Different wedding packages are available and event specialists can help coordinate basic venue rental needs to all-inclusive planning, catering, flowers and decorations. To really make it a spectacular event, you can light up the skies with fireworks since the space is the only one of its kind to carry a fireworks permit in Arizona.
Map: 1300 S. Price Road, Chandler 85286 or (480) 857-8030
Ocotillo Golf Club
It might be located in the Sonoran Desert, but the Ocotillo Golf Club is a lush, evergreen wedding destination with a rustic touch and legendary five-star service. The country-club style venue is situated on a golf course, with cascading waterfalls, charming footbridges, a glimmering pond, and thick shade trees with both outdoor and indoor ceremony and reception options. You can exchange vows on the lawn with an arched stone wall background framed by towering conifers and palms or at the waters' edge—all with stunning photogenic possibilities and perhaps one of those famous Arizona sunsets. Or select the grand ballroom complete with wood-paneled ceilings and exposed arched beams with tons of natural lighting and serene views.
Map: 3751 S. Clubhouse Drive, Chandler AZ 85248 or (480) 917-6660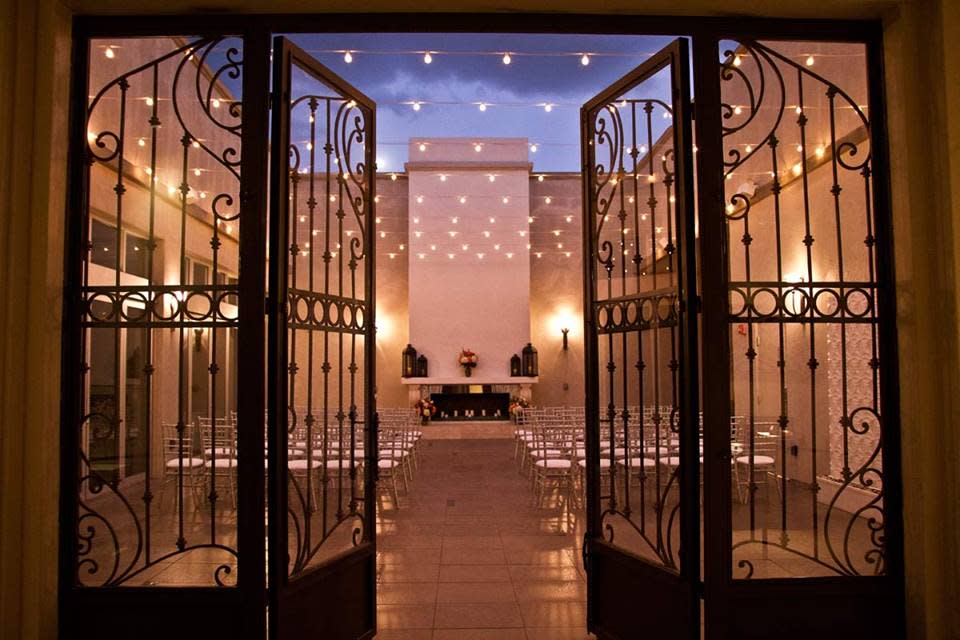 SoHo63
At SoHo63 in downtown Chandler, it's possible to have a hip and historic wedding with big-city vibes. The 12,000-square-foot event space offers both modern and elegant options to accommodate 175 to 200 wedding guests. Choose from the open-air Tribeca Terrace, modeled after a NYC rooftop promenade with bistro lighting and a fireplace; the Plaza, a romantic indoor space with hanging crystals and hand-lit candle wall; the Gramercy Ballroom featuring glass doors, chandeliers and flexible floodplains that opens to the Tribeca Terrace; or the Brix on Boston with exposed bricks and urban library surroundings—the perfect spot for a cocktail hour or after-ceremony lounge. Private, get-ready rooms also are available on property for the wedding party. And experienced staff can assist with every detail.
Maps: 63 E. Boston St., Chandler AZ 85225 or (480) 878-5663
City of Chandler Parks
For a budget-friendly wedding venue in the great outdoors, Chandler Parks offers many open-sided pavilion rentals throughout the park system for groups up to 200 +. Pavilions can be rented a year in advance; check the convenient Search Tool  for availability of a picnic site. Beer permits must be obtained in person at the Recreation Services Desk at Tumbleweed Recreation Center with a valid government-issued ID. Or consider using one of the unique and affordable Chandler Parks multi-purpose facilities to host your nuptials: Chandler Community Center, Chandler Nature Center, Chandler Senior Center, Snedigar Recreation Center, Chandler Map: Tennis Center or Tumbleweed Recreation Center or (480) 782-2752
Wedding Help
Wedding planning can be overwhelming. The staff at Visit Chandler are happy to offer a helping hand for free, from finding a Chandler wedding venue that suits your needs and budget, to arranging hotel room blocks, rehearsal dinners and pre-wedding events such as bachelor/bachelorette parties.
For more information about planning your Chandler, AZ wedding or celebration, contact staff today!