They say it's the journey, not the destination. But if you decide to explore Chandler by bike, it can be both and you can rent the perfect cruiser for your excursion at a Chandler bike shop. With more than 100 mostly flat cycling routes in the city, it's easy to ditch the car for a chance to see the city's mix of urban and desert landscapes up close. 
Biking Safety
Whether you're riding through the city or on a desert trail, be sure to stay safe and respectful of other trail users. Before heading out, pack plenty of water and consult the Arizona Department of Transportation's AZBikePed.org for tips on Arizona law and safety guidelines for our riding in our cities.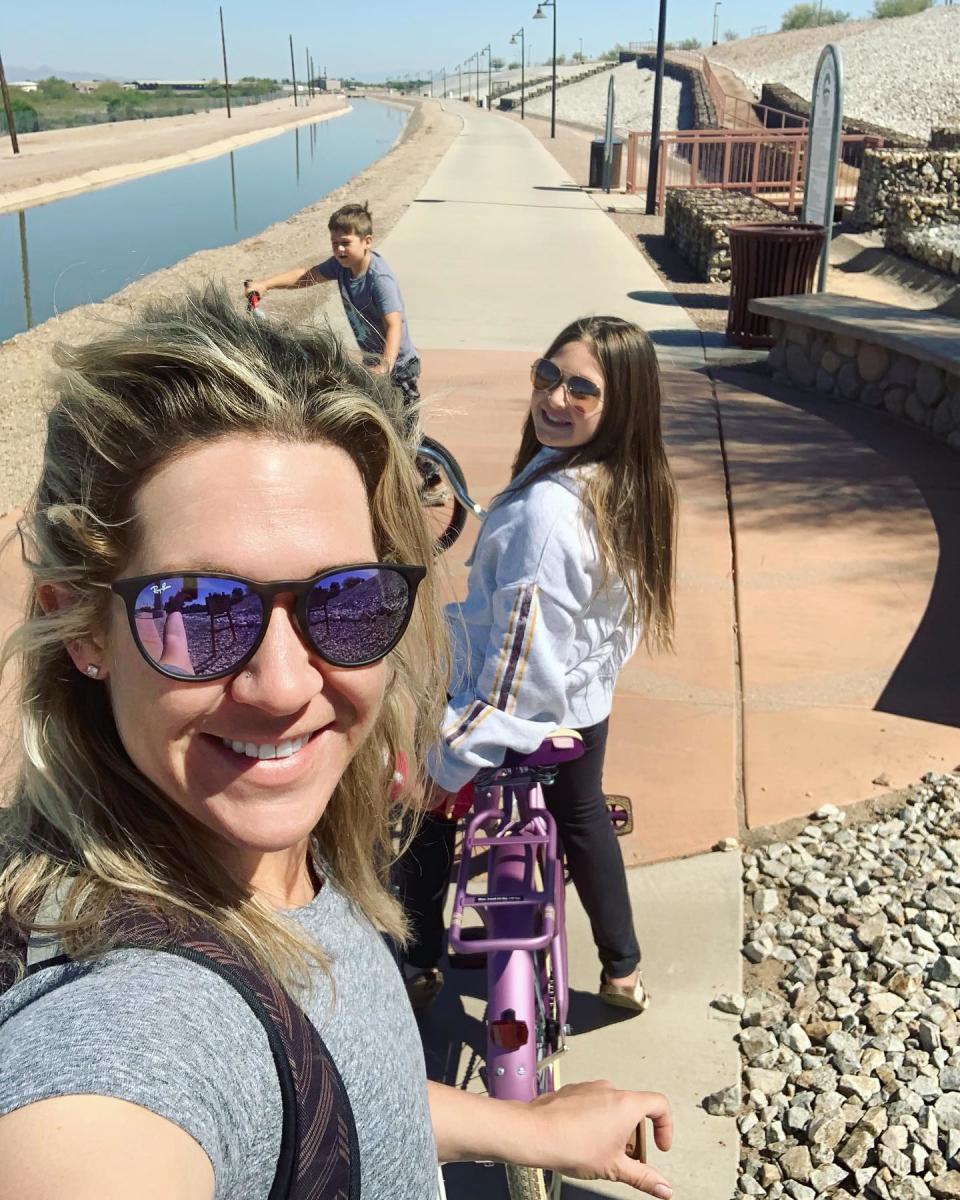 Consolidated Canal Path
The Consolidated Canal Path is a good place the start your exploration of the East Valley. What started as a dirt path connecting Chandler with neighboring cities Gilbert and Mesa is now an 18-mile network of developed multi-use trails. Along the path, there are several city parks, like Tibshraeny Family Park, that provide parking, bathrooms and easy entry.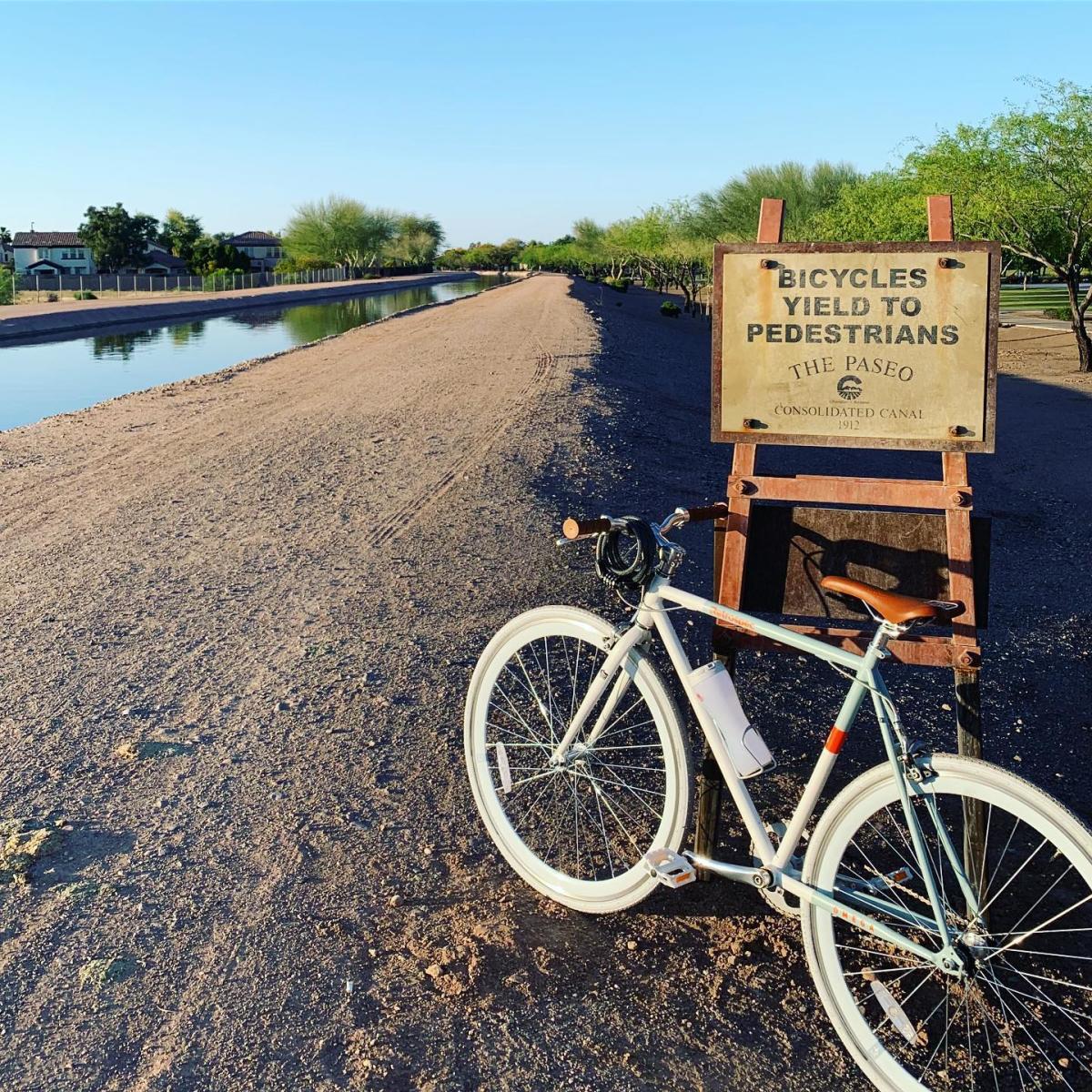 Paseo Trail
The portion of the Canal Path that runs through Chandler is known as the Paseo Trail. This 6.5-mile section of the waterway is lined with a wide, concrete path on one side and a dirt surface on the other. The popular and gentle path is open to walkers, joggers and horseback riders, as well as cyclists.
The Paseo Vista Recreation Area sits near one end of the trail and is a highlight of the ride. The 64-acre park includes an archery facility, disc golf and dog park. Enter the Paseo Trail at Tibshraeny Family Park or Tumbleweed Park.
Western Canal Trail
For those interested in riding alongside a piece of Southwest history, check out the 20-mile stretch of the Western Canal Trail. This part of the canal network borders one of the Valley's original eight canals that pre-date Arizona's statehood.
These canals once connected the Salt River to our burgeoning agricultural areas. Today, the recently renovated trail connects Phoenix to most East Valley neighborhoods. Pick it up from the Paseo Trail near Freestone District Park.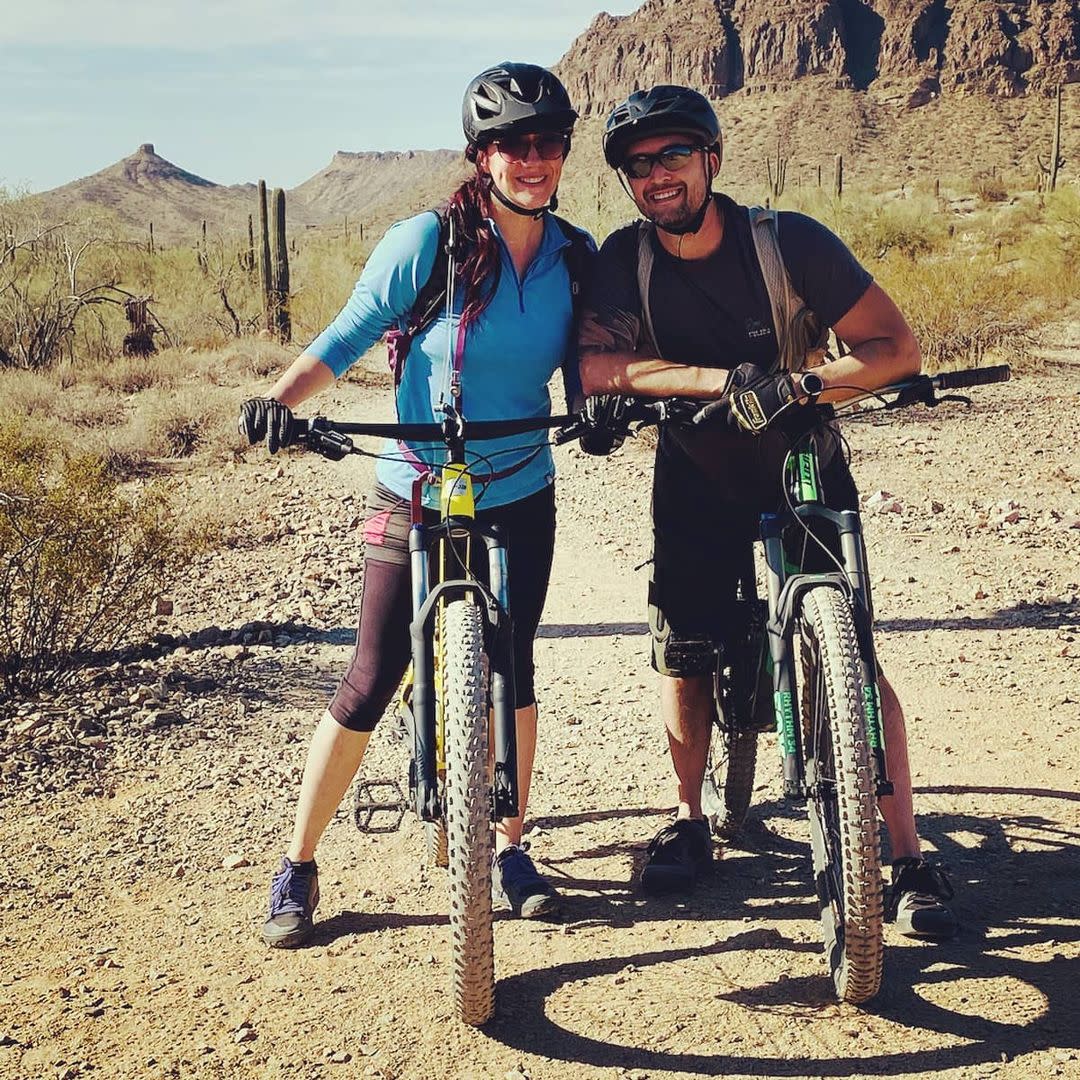 San Tan Mountain Regional Park
If an off-road challenge is your cycling style, head to the San Tan Mountain Regional Park to test out your desert mountain biking skills. This 10,000-acre preserve includes a portion of the San Tan Mountains that border Chandler's southern horizon. The park includes 29 miles of mostly easy to intermediate mountain bike trails. A main 11.6-mile loop climbs to just over 1,000 feet and winds through lush Sonoran desert landscape. Locals advise parking at the northern trailhead (Wagon Wheel and Skyline) and to be sure to pay the $2 park entry fee.
Plan ahead
There are plenty of great resources online to plan your bike day. The Maricopa County Association of Governments has an interactive bike map at geo.azmag.com/maps/bikemap and the Mountain Bike Project (mtbproject.com) is a user-generated guide of off-road trails that offers reviews, approach details and insider tips.
Enjoy More Fun Outdoors in Chandler