Chandler Wildlife & Outdoor Recreation
With more than 330 days of sunshine and the beautiful Sonoran Desert terrain, Chandler is ideal for outdoor enthusiasts who like to hike, mountain bike, cycle, horseback ride, kayak, fishing, and hot air ballooning.
If you're visiting in the warmer months, then you and the kids will love our waterparks and pools. You can even float down the Salt River!
Most regional parks and trails are open from sunrise to sunset, but no matter where you venture out to in the Sonoran Desert, don't forget basic safety tips - let someone know where you're going, apply your sunscreen, wear appropriate shoes and always drink plenty of water!
Birding
While Chandler is generally thought of as an urban destination, the community has been recognized as one of Arizona's premier birding sites, specifically Chandler's Veterans Oasis Park.
Perfect for experienced and novice bird enthusiasts, Veterans Oasis Park is home to over 150 species of birds - many of which may find their names on one's life list for active birders.  The area also is a habitat for burrowing owls. Early risers who walk the park's 4.5 miles of trails might just spot the owls or other birds such as Red-tailed Hawk, American Kestrel, herons, and egrets.
Before you head to the park, be sure to print an updated bird list provided by the City of Chandler.
Families will want to make plans for the FREE Family Bird Walks led by Desert Rivers Audubon Society the first Saturday of the month, November- April at Veterans Oasis Park.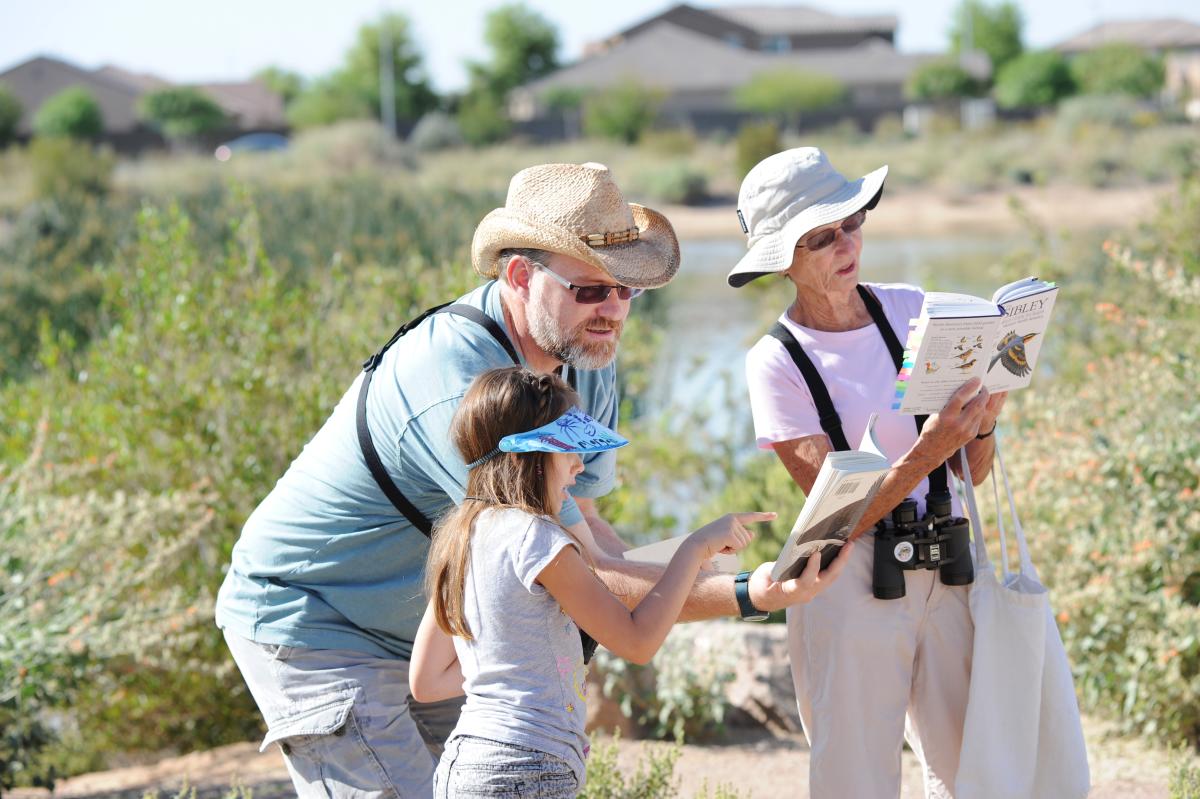 Birders with an interest in more information may find a helpful tool with the Desert Rivers Audubon's mobile app available on iTunes and Android, Guide to 101 Birding Sites which provides more than a birds-eye view of four sites, including the Veterans Oasis Park in Chandler. App users will discover current, aerial photos, seasonal bird lists, site overviews and specific site data.
After you've scoured the park and identified a number of birds on your list - consider a visit to The Perch Bar Pub & Brewery in Downtown Chandler.  The unique and creative brew pub is home to more than 60 rescue birds surrounding a lush courtyard serving upscale gastro-pub fare and 40 beers on tap, 20 of which are Perch beers.