Downtown Chandler Parking
Free parking in Downtown Chandler is a breeze with many options for visitors that put you in easy walking distance from your final destination.  Whether you are attending an event or looking for things to do in Downtown Chandler - free parking options including five Downtown Chandler parking garages and plentiful surface parking. 
Use the Downtown Chandler parking map to find a spot near one of the many locally-owned businesses you may want to visit.  From grabbing lunch at one of the local eateries to finding a must-have Arizona souvenir at Arizona's largest Made-in-Arizona gift shop to catching a performance at the Chandler Center for the Arts or enjoying an evening of live music at one of the many Downtown Chandler bars and restaurants - you'll find it easy to get in and around Downtown Chandler.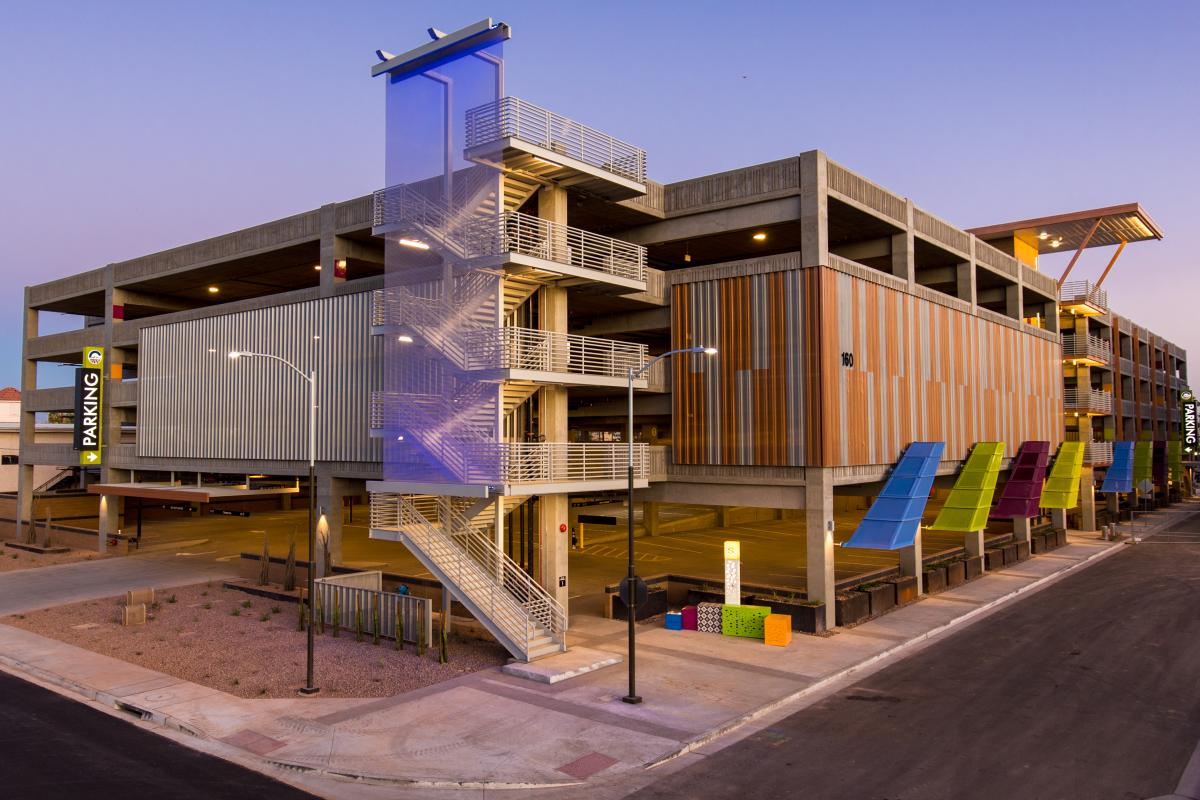 Free Public Parking Garages
City Hall parking garage, 240 S. Washington St., anytime 
The Alexander parking garage, only after 5 p.m. during the week and all day on weekends
The Johnathon parking garage, only after 5 p.m. during the week and all day on weekends 
Oregon Street parking garage, Oregon and Chicago streets, anytime
Overstreet parking garage, Oregon and Buffalo streets, anytime