Downtown Chandler Parking
Visiting Downtown Chandler?  Free parking in Downtown Chandler is a breeze with many options for visitors that put you in easy walking distance from your final destination.  Whether you are attending a Downtown Chandler event or looking for things to do in Downtown Chandler - free parking options including garages and surface parking are plentiful.  While in Downtown Chandler, catch lunch at one of the local eateries or a cold one at a local brewery, find an Arizona souvenir at Arizona's largest Made-in-Arizona gift shop, catch a show at the local improv or enjoy live music at one of the many Downtown Chandler bars and restaurants.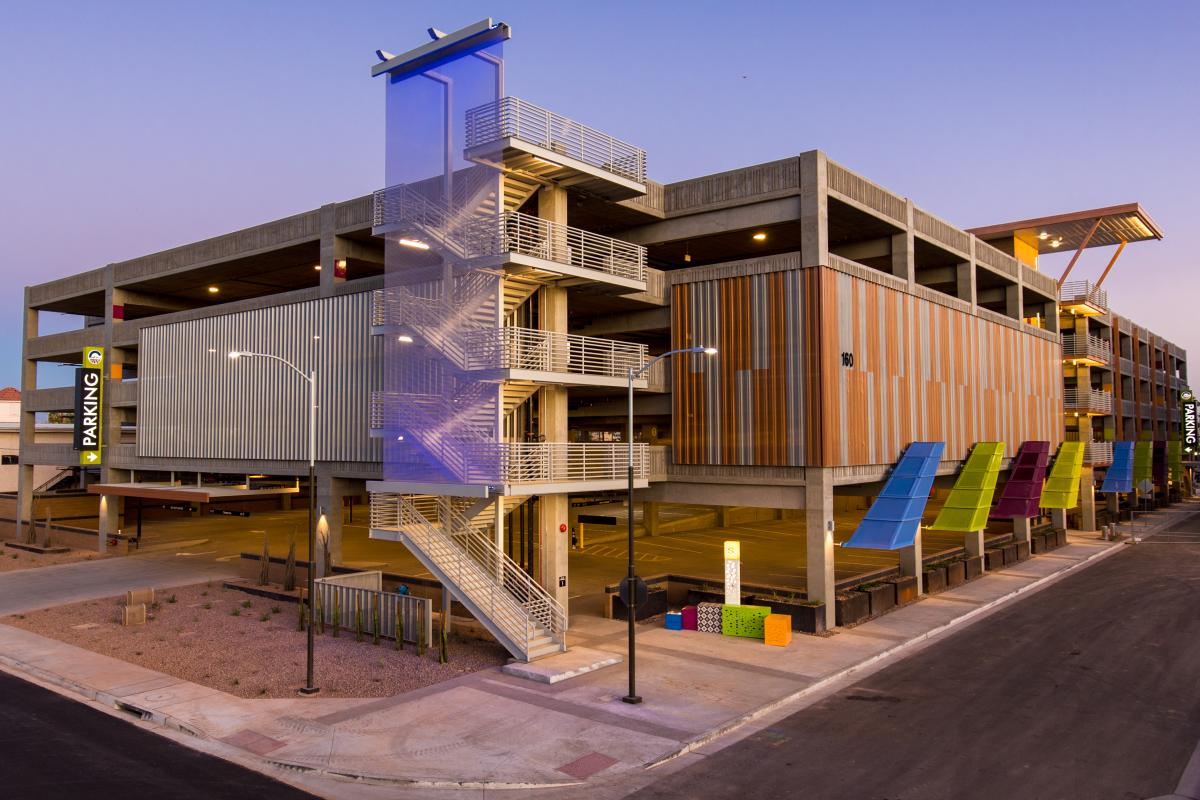 Free Public Parking Garages
Oregon Street parking garage, Oregon and Chicago streets, anytime
Overstreet parking garage, Oregon and Buffalo streets, anytime
City Hall parking garage, 240 S. Washington St., anytime 
Ports America parking garage, only after 5 p.m. during the week and all day on weekends
First Credit Union parking garage, only after 5 p.m. during the week and all day on weekends 
Ride the Wave
Unique to Downtown Chandler, visitors may get free shuttle rides from the parking garages to their destinations with the e-Cab service.  Dubbed the "Wave", the free service is available from 5-10 p.m. on Thursday, Friday and Saturday evenings.  Patrons may hail a ride with a wave while in Downtown Chandler or by calling (602) 730-5153 to arrange a pick-up in Downtown Chandler.