Indian food is hard to put in a Tiffin box when it comes to describing the complexities of aromatic regional cuisine. While generally spicy and flavorful, its profile depends on the spices, fruits, herbs, and vegetables available. In Chandler, diners can enjoy a range of Indian food perspectives at several restaurants.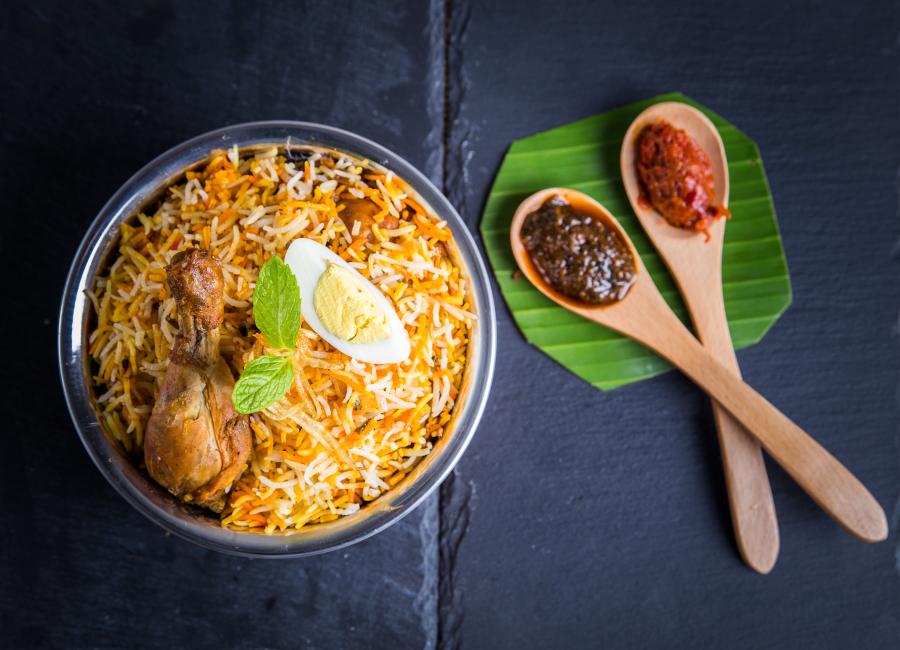 Bawarchi Biryanis
The national chain prides itself on serving authentic Indian food, its flavors and hospitality. Biryani, the South Asian mixed rice dish, is the star at Bawarchi Biryanis, with vegetarian, egg, chicken, seafood and goat selections. Vegetarian and non-vegetarian biryani lunch specials for two are offered Monday through Friday. The menu also features appetizers such as karampodi corn and spicy Chicken 65, Tandoori kebabs, Indo-Chinese specialties, Hakka noodles, the usual Schezwan fried options, and naan bread, sides and desserts.
Map: 1455 S. Arizona Avenue, Chandler AZ 85286 or (480) 687-2533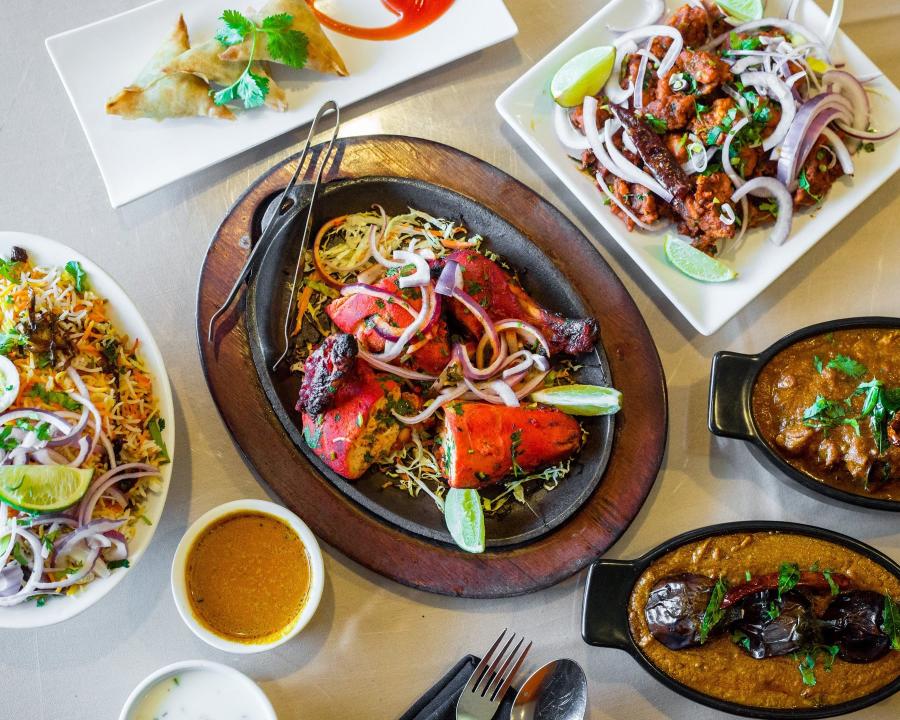 Biryani Pot
The quaint eatery features the native, haute cuisine cooking style of Hyderabad, located in the southern part of Telangana in southeastern India. Biryani Pot uses carefully chosen ingredients and cooked ithmenaan se ("cooked contentedly") with right the mix of herbs and spices to tantalize your taste buds. Specialties include Hyderabadi dum biryani made with a proprietary recipe, as well as other signatures such as tandoor sizzlers, bread, and paneer tikka masala.
Map: 2820 S. Alma School Road, Chandler AZ 85286 or (480) 687-7301

Pastries N Chaat
A nostalgic nod to corner gathering places in India wafts over Pastries N Chaat, a neighborhood bakery and restaurant that offers sweet and savory pastries, and chaat ("anytime snacks"), as well other Indian delicacies. The spot is known for its decadent scratch cakes and desserts, with 100 varieties to choose from including the Black Forest and eggless pineapple. In addition to biryani, the restaurant serves appetizers wraps, Bombay specials including chicken Kati roll, curries, and pizza, as well as coffee and chai.
Map: 3491 W. Frye Road, Chandler, AZ 85226 or (480) 344-4444
Woodlands Vegetarian Southeastern Kitchen
You won't find any meat options at the Woodlands, but you will discover a lineup full of Southeast Indian vegetarian choices that pack a dining punch. Rice specialties include vegetable biryani and bisi bele bath, rice and uthappam (lentil packages), and dosa (paper-thin crepes served with your choice of filling such as spicy chutney and potatoes). Chaat, soup, curries, appetizers, a kid's menu, and lunch and dinner specials also are available at this west Chandler restaurant.
Map: 4980 W. Ray Road, Chandler, AZ 85226 or (480) 820-2249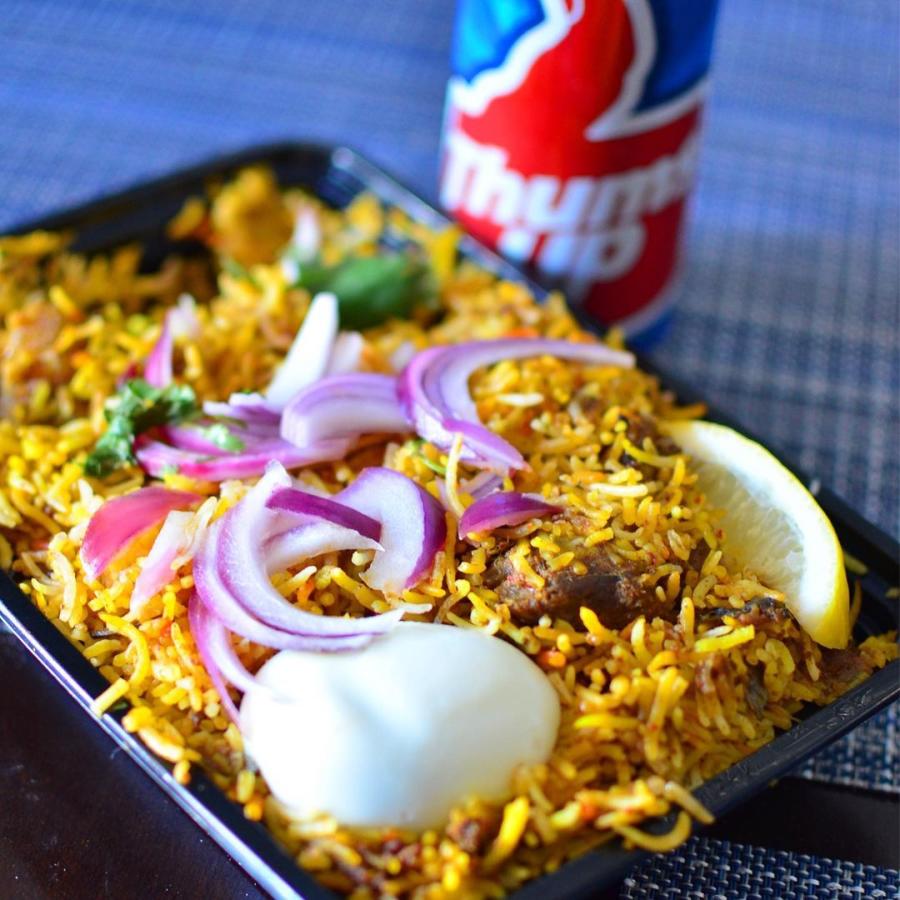 Turmeric Express Indian Grocery and Restaurant
If you're craving Indian food, you can multi-task at this combo grocery and restaurant. Primarily an Indian specialty grocery store, Turmeric Express sells all the ingredients necessary to make a complete Indian meal. Or you can order from the small, takeaway eatery inside the store. The menu includes a range of moderately-priced Indian foods including butter chicken, biryani, and samosas; starters such as goat curry; savory chaat, and mango lassi, coffee, and tea.
Map: 995 E. Ocotillo Road, Chandler AZ 85249 or (480) 802-6879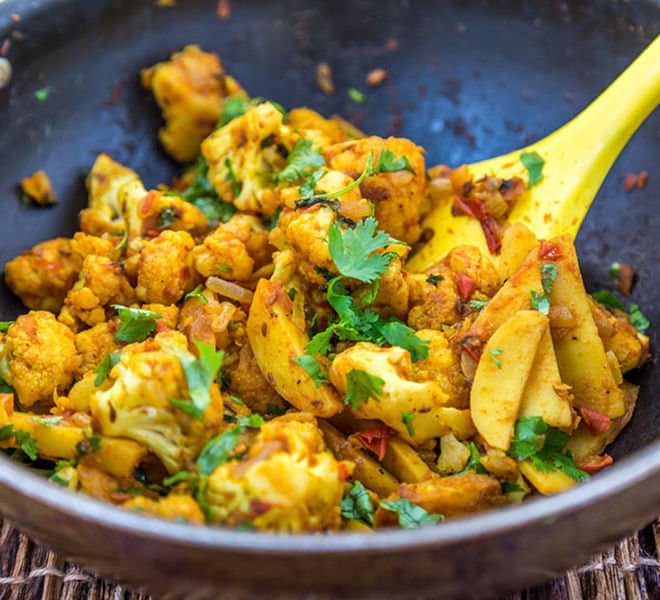 New India Gate
The causal halal Indian and Pakistani restaurant and bar in the Corona Del Sol Plaza focuses on North Indian cuisine. A variety of chicken, beef, lamb, seafood, and goat dishes are cooked in a traditional Tandoor oven and served home style. The authentic Indian restaurant features entrees, appetizers, and soups, as well as a lunch buffet and breads such as naan and onion kulcha. Desserts run from Indian-style pistachio ice cream to gajar ka halwa (carrot pudding). Diners also can pick from plenty of vegetarian, vegan, and gluten-free options at New India Gate.
Map: 4939 W. Ray Road, Chandler AZ 85226 or (480) 427-4141
Ruchi Vegetarian Indian Cuisine
You're probably not hungry if you can't find something to eat at Ruchi. Like many Indian restaurants, the menu here is vast. Appetizers, soups, breads, curries, and deluxe dinners such as South Indian thali with roti, white rice, sambar, dhal, kootu, avial, poriyal, rasam, curd, pickle, papad, payasam, and coffee or tea are part of the lineup. Ruch's options for dosa are just as plentiful, ranging from crepes filled with lentils to hot chutney and mint. Plus, house specials include chana bhatura, a large puffy bread served with chickpea curry.
Map: 2051 W. Warner Road, Chandler AZ 85224 or (480) 786-3333
Paradise Biryani Pointe
A national chain with more than 40 locations, Paradise Biryani Pointe is hardly a secret. Relying on a unique recipe and spice formula perfected years ago, the restaurant's biryani lineup includes vegetarian dum and Hyderabadi goat dum selections. Entrees run the range and feature everything from vegetarian and chicken—such as Andhra Chicken Curry cooked andhra style with spices chili and a touch of coconut milk—to seafood and goat. The menu also includes Indo-Chinese options, an array of appetizers, and family packs that serve five people.
Map: 4050 W. Ray Road, Chandler AZ 85226 or (480) 456-8884