Cool mornings and sunny days mean one thing...it's fall in Chandler! And the perfect time to explore the best spots to be outside - whether hiking or places to take your dog on adventures in and around Chandler, Arizona.  But there is one more thing we love about fall, it's all the essential autumn flavors and while pumpkin spice may be the most popular, these local Chandler businesses know a thing or two about bringing out the best fall flavors to compliment the season and help you stay cozy. 
Treat yourself and #ChooseChandler and enjoy an autumn-inspired treat in Chandler where you can still wear sandals in the fall.
The Kind Bean
A local favorite in Chandler and known for its kind souls, that plays into the name The Kind Bean, has a delightful menu of seasonal drinks. You'll find traditional pumpkin spice and pumpkin chai drinks, but be sure to check out their Golden Pumpkin, which is a healthy twist on the typical pumpkin spice, with the addition of ginger and turmeric.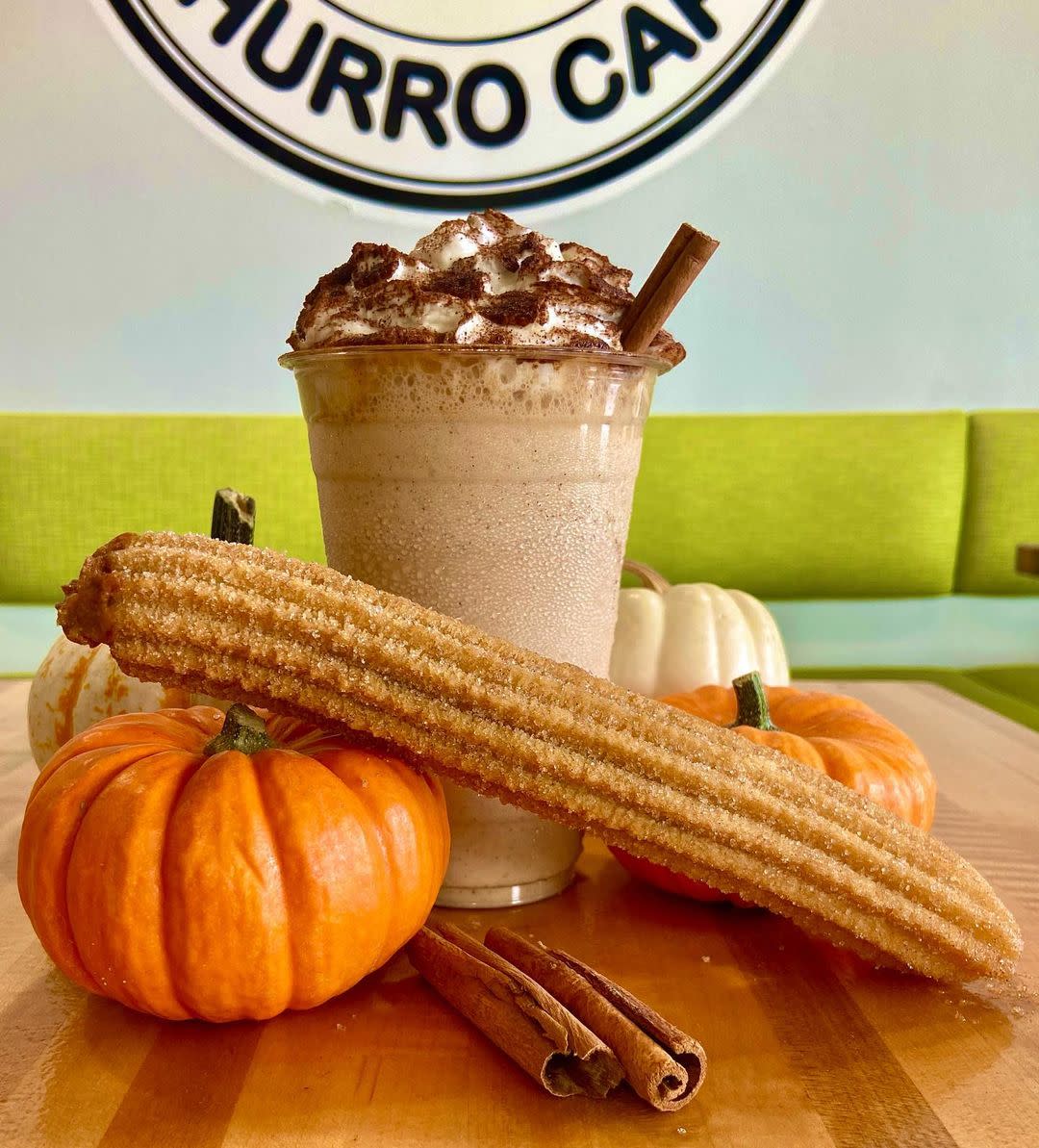 Dulce Churro Cafe
Dulce Churro Cafe, known for their handcrafted churros, is currently feeding into the pumpkin craze! Get your pumpkin fix with pumpkin-filled churros, a pumpkin shake, and a pumpkin-flavored horchata.
SageBrush Coffee
Fall is a great time to enjoy a cup of coffee and Chandler-based SageBrush Coffee will be hosting an in-house competition for new drinks in early October.  Keep an eye on their social media for the big reveal. In the meantime, coffee fans may pick up small-batch roasted coffee drinks or beans.  Inside tip - you can try the beans before you buy a bag with a manually brewed coffee made just for you.

SanTan Brewing Company
SanTan Brewery has brought back their seasonal Chandler beer, Oktoberfest, a German-Style Lager, just in time for fall. Pair the Oktoberfest with their Soft Pub Pretzel at their Downtown Chandler location for an Oktoberfest festival-inspired treat. In December, SanTan Brewing's Double Chocolate Porter, Sex Panther, makes its seasonal debut and is a great winter warmer and served with ginger snap cookies.
Mingle + Graze
A Downtown Chandler staple, Mingle + Graze is getting into fall with a limited-edition Pumpkin Spice Gouda from Beemster Cheese. Get in to try this delicious cheese before it's gone!
The Sicilian Baker
The Sicilian Baker is a bakery, grab-and-go market, and cannoli bar and they feature a dozen cannoli cream flavors including a seasonal flavor for their create-your-own cannoli experience where guests can choose their own cannoli shell size, cannoli cream flavor, and toppings. Available for a limited time is the creamy pumpkin pie-infused sweet ricotta filling. Additionally, guests can order the pumpkin cannoli special which will come with a large orange cannoli shell that is chocolate dipped with edible pumpkin decorations. A regular size cannoli is $6 and a large size is $8. The pumpkin pie cannoli cream flavor and large pumpkin cannoli will be available starting on October 15 through November 30.
From October 28 through 31, The Sicilian Baker will celebrate Halloween weekend with a spooky treat -- a Halloween cannoli available in the large size with pumpkin-flavored cream filling and decorated with a pumpkin face and cotton candy.