Local brewing giant SanTan Brewing Company has been a major fixture in Downtown Chandler for more than a decade. But recently, it's cast a wider reach in the community with its award-wining style at SanTan Gardens, an indoor/outdoor private event and public space.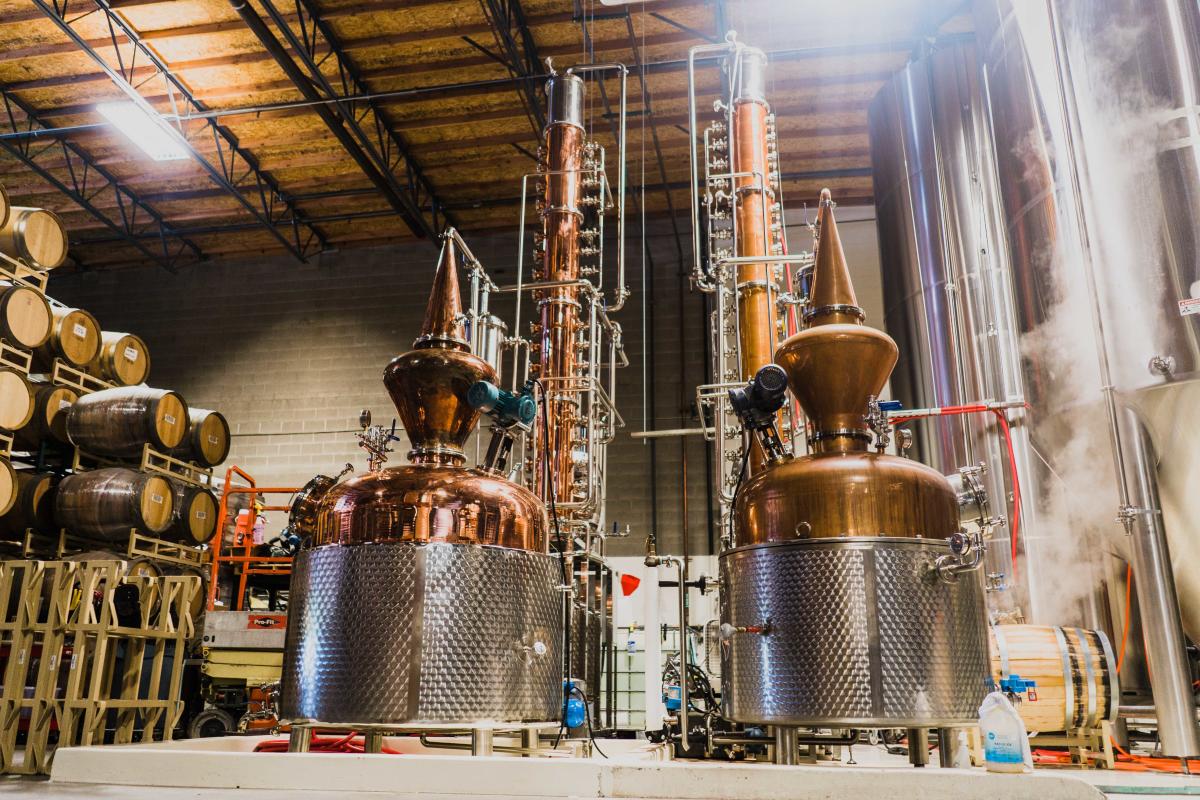 The new concept opened in late 2022 and features an al fresco patio along with a larger tasting room at the brewery's 35,000-square-foot production facility at 495 E. Warner Road. SanTan Gardens is ideal for Arizona weddings, reunions, corporate functions, and ticketed music events, according to Jamie Hoffman, director of operations.
"We've had the tasting room here for the last five years, but decided we needed to have a private event space, too. So we expanded the casing room," explains Hoffman of the causal, intimate entertainment venue. "It's the same overall vibe as the downtown pub, though different things are happening at SanTan Gardens. We sell a lot of food at the restaurant, but people who come in here are looking to discover our beer and spirits more than the pub."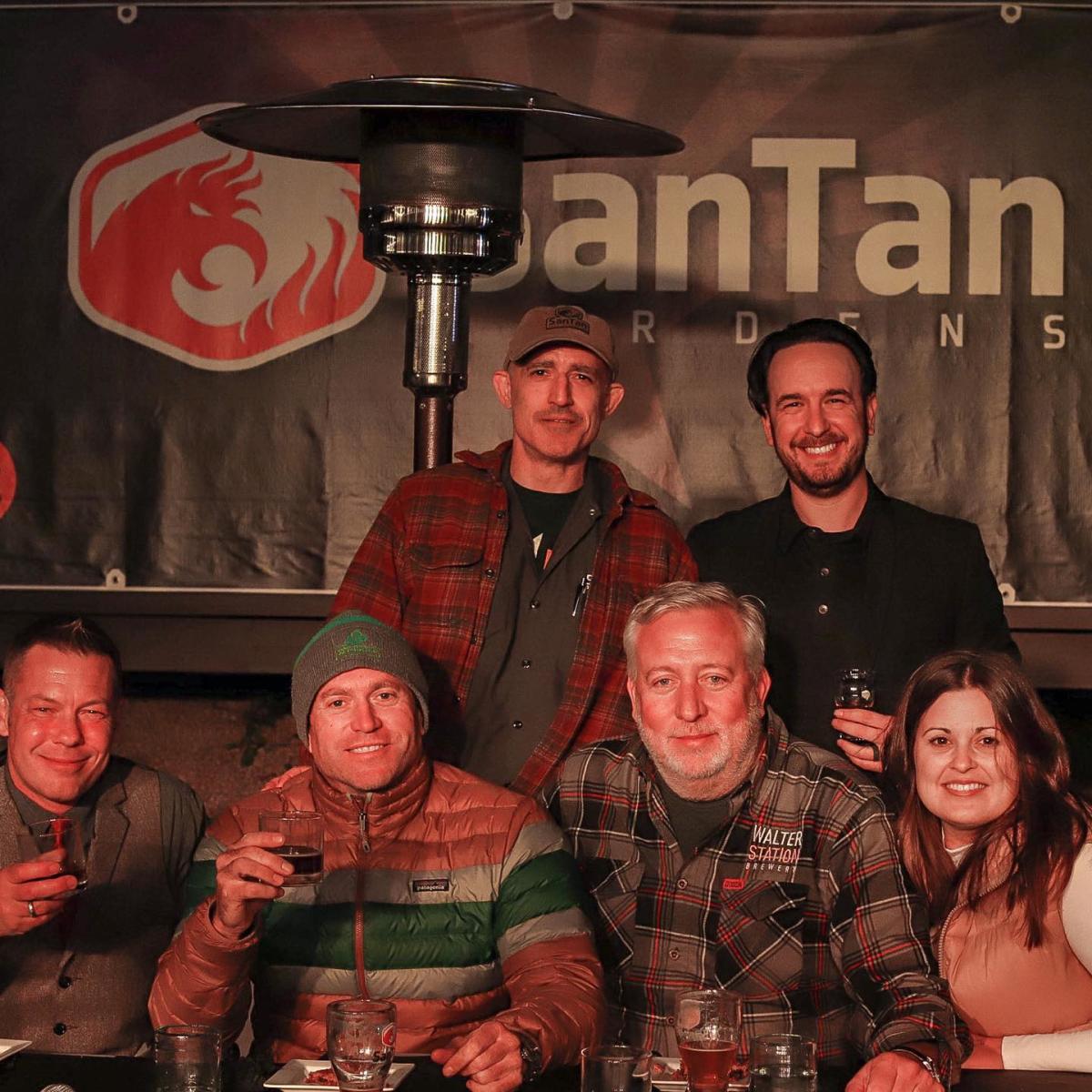 Both the tasting room and 2,000-square-foot patio are open daily to the public, Monday to Friday from 3 to 8 p.m. and weekends from noon to 8 p.m. (except when closed for private parties). SanTan Gardens features SanTan's signature seasonal rotation of IPAs, lagers and stouts, including Juicy Jack IPA, Moon Juice IPA, Sky Harbor Lager and its lineup of artisanal spirits such as vodka, gin and whiskey, as well as canned cocktails.
"For newbies, it's the perfect way to explore everything we do. It's also a place for those who know what we do to stop by on their way home from work," adds Hoffman. "There's always a seat."
While SanTan Gardens doesn't have a kitchen, the brewery offers custom catering services and has a food truck available with different menus making it a great option for private events. Since the original pub is only 10 minutes from the production operations, public guests can order food from its menu, and have it delivered to SanTan Gardens while they enjoy their beers and spirits.
The addition of the patio at the brewery's production facility also gives SanTan an opportunity to host regular live music and special events with a nominal cover charge that are open to the public with themed nights including Pub Trivia on Tuesdays, Grateful Dead Wednesdays, and family-friendly outings such as Beer, Bourbon, BBQ + Band, featuring a pig roast.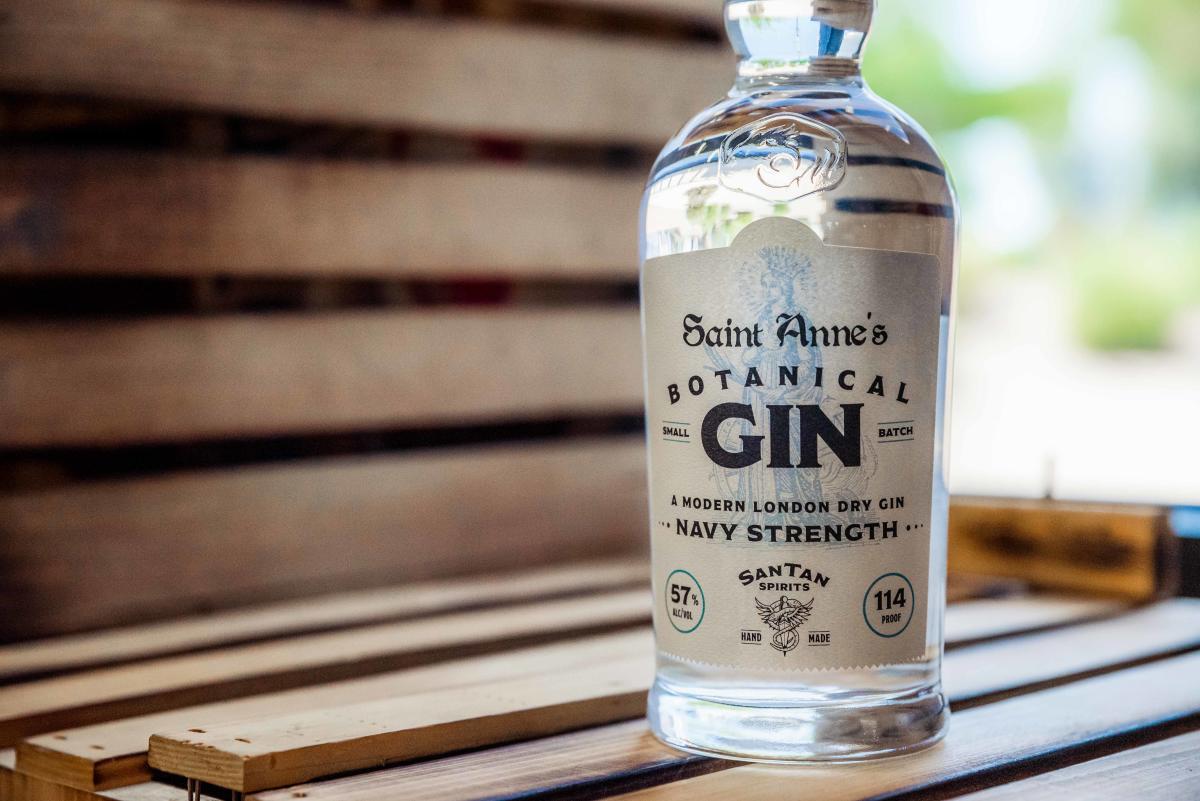 With the launch of SanTan Gardens, tours of the production facility have expanded with additional days and hours. The popular educational tours give a sneak peek into the science behind the production of SanTan's craft beers and spirits. Led by SanTan experts, visitors get a history lesson and experience 10 stops along the manufacturing "trail" to learn about all facets of beer and spirits brewing and distilling, including the grain process, aging and canning with opportunities to sample tastings at various stages of development. Tours range from $15 to $40, and reservations are recommended.
495 E. Warner Road, Chandler AZ 85225 or (480) 534-7041