By Lauren Saria
Tasty snacks and treats are always in demand.  And Chandler, undoubtedly has some of the best spots for ice cream and frozen treats around. Including some unexpected and unique twists to indulge your sweet and savory snack craving. It's been almost one year since Fruit Daddy started serving Mexican street food-inspired treats, just north of Downtown Chandler. And these days, it's not uncommon for customers to come to the small snack shop from all over the Valley, drawn by the menu of colorful, over-the-top snacks and frozen sweets.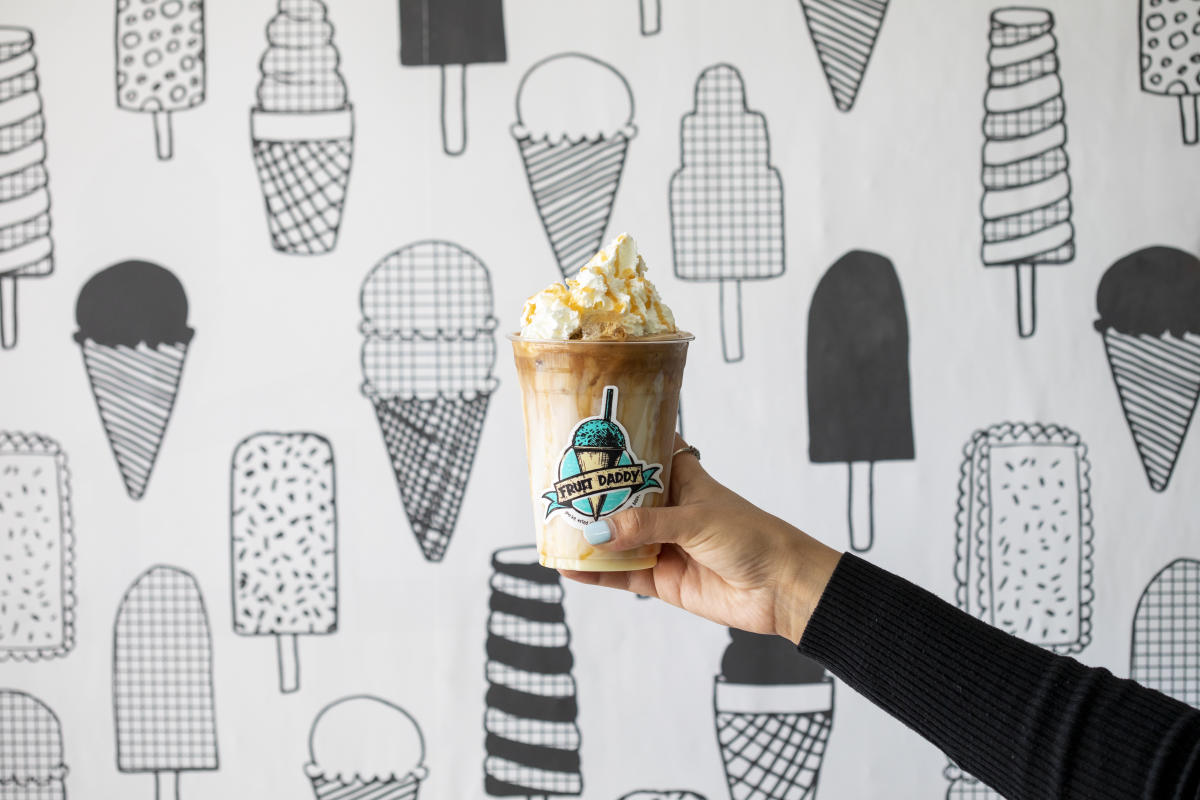 But husband-and-wife owners Laura Solano and Jose Moreno didn't open Fruit Daddy with the intention to become a snack destination known for offerings like the Chamoyada, a vibrant orange and red mango smoothie made with Tajin (pronounced "ta-heen" and made from dried chiles, dehydrated lime and salt), chamoy (a variety of savory sauces and condiments), diced fruit and tamarind candy.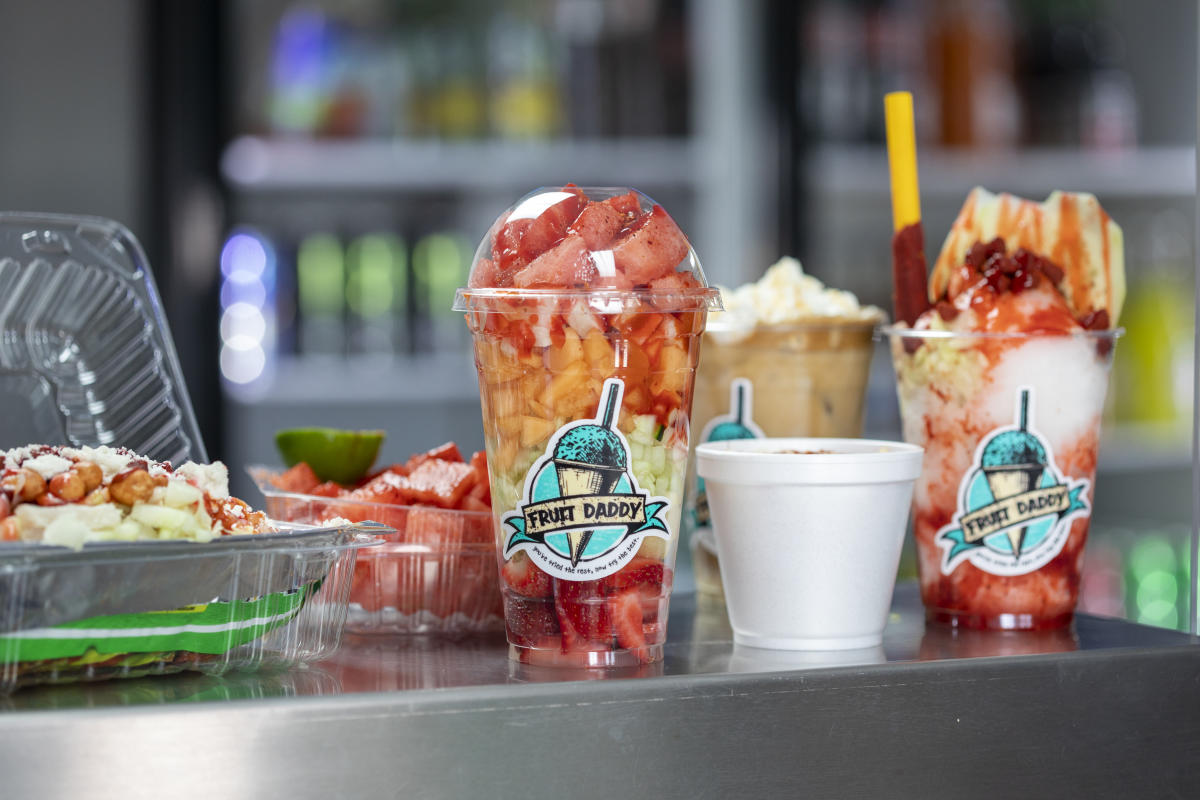 The couple's plans started with a much simpler idea.
Chandler residents Solano and Moreno have owned a barbershop in the same strip mall as the Fruit Daddy for nearly six years. They were both working there cutting hair before opening the snack shop.
"We got really busy and customers used to wait outside," Solano says. "So we were like why not put a little snack shop next door where they can get a snack while they wait?"
So they opened Fruit Daddy as a place where their barbershop customers could wait for their appointments or stop by for a snack after getting a haircut. The concept is relatively straightforward: To offer "just fresh" snacks inspired by the couple's Hispanic heritage, Solano says.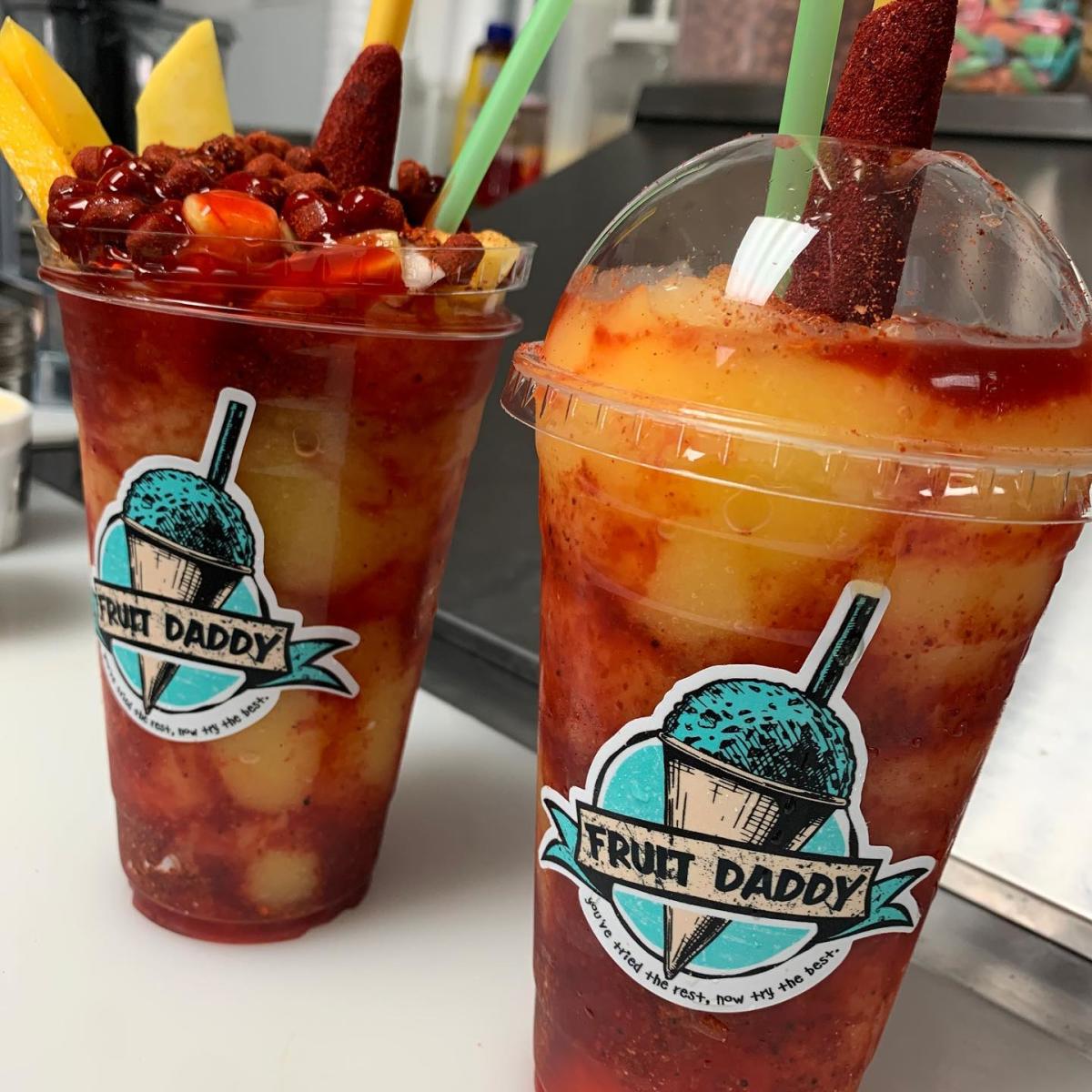 Some of the most popular items include drinks like the Chamoyada. Other popular items include Mangoneada, a shaved ice made with Chamoy, Tajin and mango syrup and topped with dried mango and a tamarind stick; or the Tornado, a drink made with Sprite, sparkling water, oranges, pineapple, Tajin, Chamoy and lemon.
Other menu options include snacks, which range from street corn and ice cream, to fresh ceviche. On the restaurant's social media, fans can find photos of Instagram-able items like elote-topped ramen, Cheetos-covered elote, and Hot Cheetos smothered in cheese. There are some lighter options, too, including fresh fruit with Tajin or crema.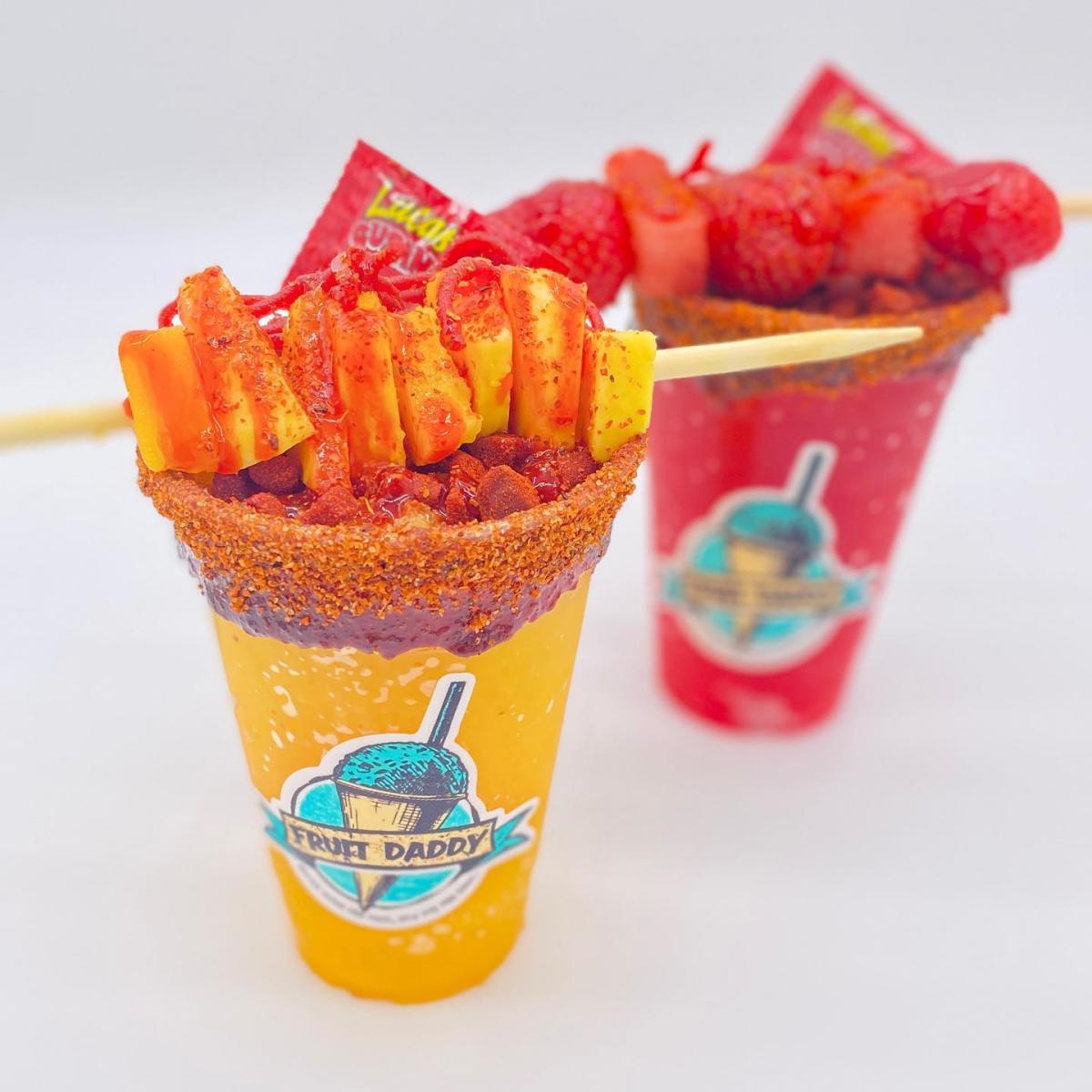 Fruit Daddy has already become so popular that Solano says they're adding a trailer soon so that they can bring their drinks and snacks to customers around town. Some day they hope to have multiple locations in metro Phoenix.
"We're family-owned, but we're here to help people grow into Fruit Daddy, too," she says. "We want people who work with us to grow and eventually be able to own their own Fruit Daddy."
In the meantime, the couple is focusing on giving back to their Chandler community. They offer discounts for Chandler High School students, as well as for law enforcement, teachers and military members. Solano also says they hope to work with local schools and organizations to host fundraisers at Fruit Daddy.
"We're always open to do anything like that or events to help out with the community," she says.