By Lisa Van Loo
For anyone looking to shed those quarantine pounds, train for an upcoming race, or work out that pesky cabin fever, this time of year is the perfect time to run outdoors. And for those living in or near Chandler, finding a good trail to explore couldn't be easier. Here are a few to try or visit again.
Desert Breeze Park
Desert Breeze Park, near Chandler Blvd. and Rural Road, offers a one-mile loop that is ideal for any skill level or pace. The view is pretty nice, too, as the loop passes around a lake and weaves through the park, which can get busy with families, especially on weekends. As a bonus, dogs are allowed on leashes.
Veterans Oasis Park
If you're looking for a bit more distance, Veterans Oasis Park—near Chandler Heights and Lindsay Roads—offers a 4.5-mile paved trail that takes users around a lake and includes a beautiful mountain backdrop. Don't be surprised, especially around the magic hour, to see wildlife.
Downtown Ocotillo
Looking for a more urban experience? Try a route through and near Downtown Ocotillo, a mission-style dining and retail district near Price and Queen Creek Roads. The people-watching will be great during busy times and during off-peak hours, you'll have the sidewalks to yourself.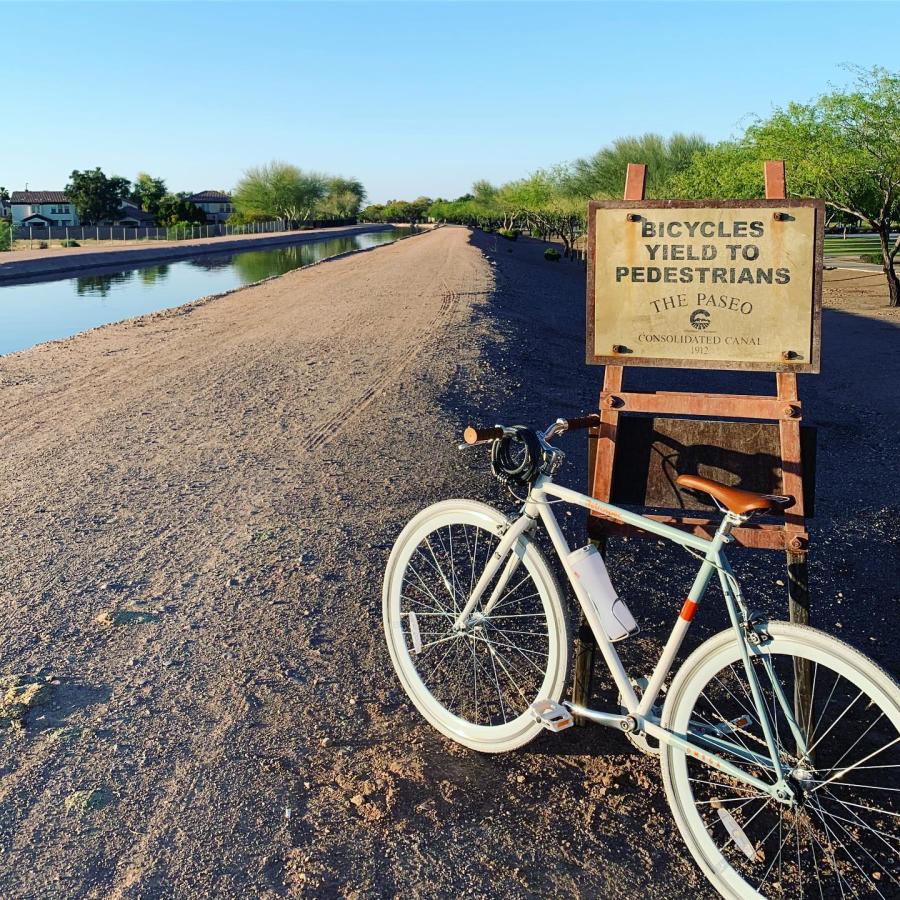 Paseo Trail
Maybe you want options? Try the Paseo Trail, a 6.5-mile trail that offers a 10-foot-wide paved surface, as well as a dirt surface for those who would rather hear the crunch under their sneakers. The popular trail, which runs along the canal, begins at Galveston Street and continues to Riggs Road. Expect to see cyclists, strollers, and maybe even a few horses along the way.
Price Corridor
It's known as a hub for tech companies, but the Price Corridor may also be a good area to clock some miles on concrete in preparation for road races, including two notable events returning to Chandler in the coming months.
The #AZ48 Chandler half marathon makes its debut in late October, offering runners a chance to earn a medal for clocking 13.1 miles on a flat and fast road course that goes through downtown Chandler. Race organizers will also offer a 5K this year and introduce a full marathon in 2022. 
The popular SHE Power Half Marathon & 5K, which is Arizona's largest all-female racing event, will be held in late January 2022, giving everyone a reason to kick off their New Year's resolutions a bit early. This road race, dedicated exclusively to women runners, also takes participants along a road course through Downtown Chandler.