Chandler Art Galleries
Chandler art galleries are as varied as its residents, showcasing art from a variety of local, regional and national artists. Admission to these Chandler art galleries is free of charge.
The Eddie Basha Collection of Western American and American Indian Art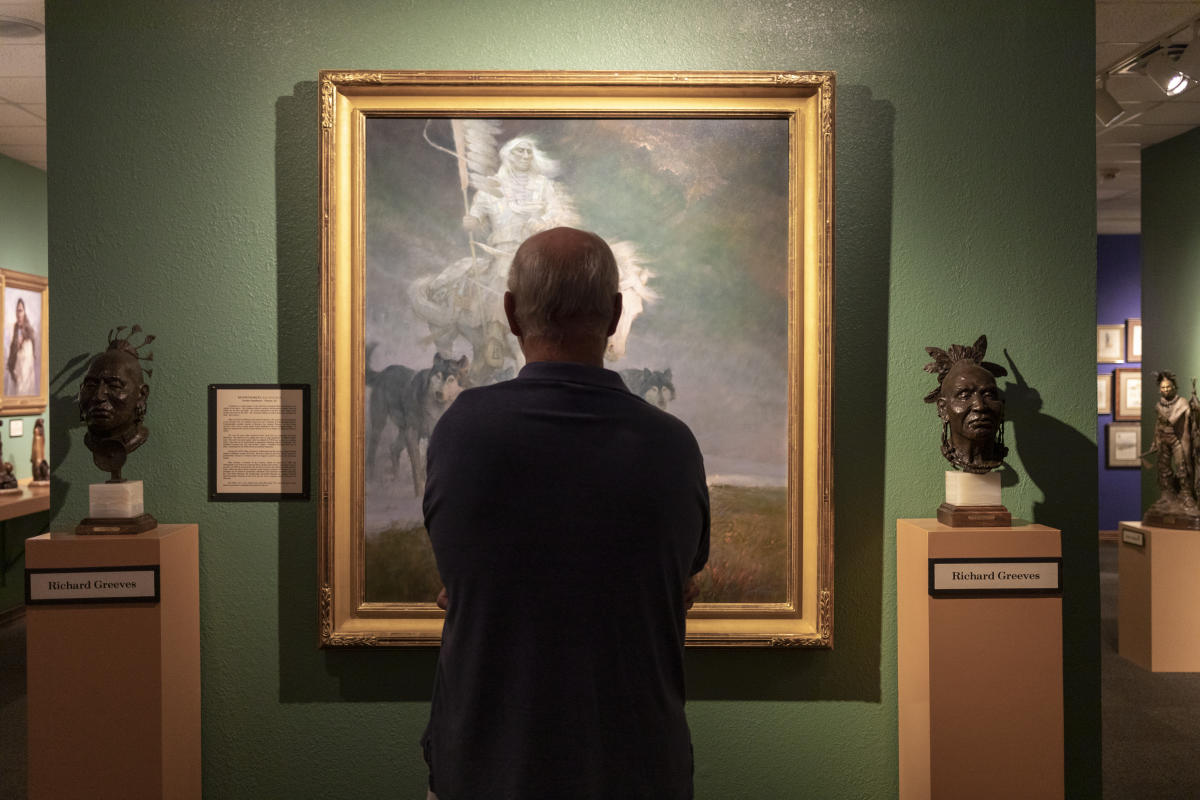 What began as an appreciation for art and a passion for history by Chandler icon and legendary business owner, Eddie Basha, this gallery has evolved to one of the region's most significant collection of contemporary western American and Native American art.  The gallery has an estimated value of $16 million dollars and features over 3,000 pieces showcasing a variety of mediums including bronze sculptures, oils, pastels, watercolors, and charcoal drawings.
The Chandler art gallery is located in the Bashas' corporate headquarters in south Chandler and the Bashas' local grocery store chain has been in business since 1932.
Vision Gallery
Located in Downtown Chandler, this large, contemporary art gallery is perfect for art enthusiasts looking to connect and interact with local and regional artists.   Visitors to the gallery will find a varied palette of original artworks and exhibitions showcasing ceramics, oil and acrylic canvasses, printmaking, sculpture, multi-media art and more. 
The Vision Gallery is also home to an Art-O-Mat, one of two in Chandler. The Art-O-Mats are vending machines from which you can purchase miniature pieces of art - from jewelry to photos or paintings. A unique grab bag concept that's fun and whimsical!
The Gallery at CCA
Located inside the Chandler Center of the Arts, the Gallery at CCA hosts a variety of exhibitions throughout the year showcasing original art in a variety of media. Recent shows have celebrated mixed media, textiles, sculpture and more.
Visitors may commemorate their visit with the purchase of art for $5 cash at the Art-O-Mat machine located at the gallery. This "arts vending machine" makes art accessible and fun for all!