Ocotillo Golf Club
Not your traditional desert course, Ocotillo Golf Club features 27 unique holes amid scenic waterfalls, man-made lakes and lush flower beds.  The course was designed by Ted Robinson and is recognized as a Top 50 Resort by Golf World and has been awarded Golf Digest's 4 1/2 Star Best Places to Play Award.
The course's generous fairways with dramatic and beautiful cascading waterfalls and colorful flora for a lush Arizona golf experience that is unmatched.  The facility has three nine-hole courses that may be played in combinations with yardages that range from 6,782 to 7,016 yards.  The most difficult course is the Blue-Golf combination with a PAR-72.2 rating and a slope of 133 from the back tees.
Ocotillo Golf Club has featured a number of tournaments for the PGA Tour, the U.S. Senior Open and the U.S. Amateur and is a well-paced course for business meetings held on the course.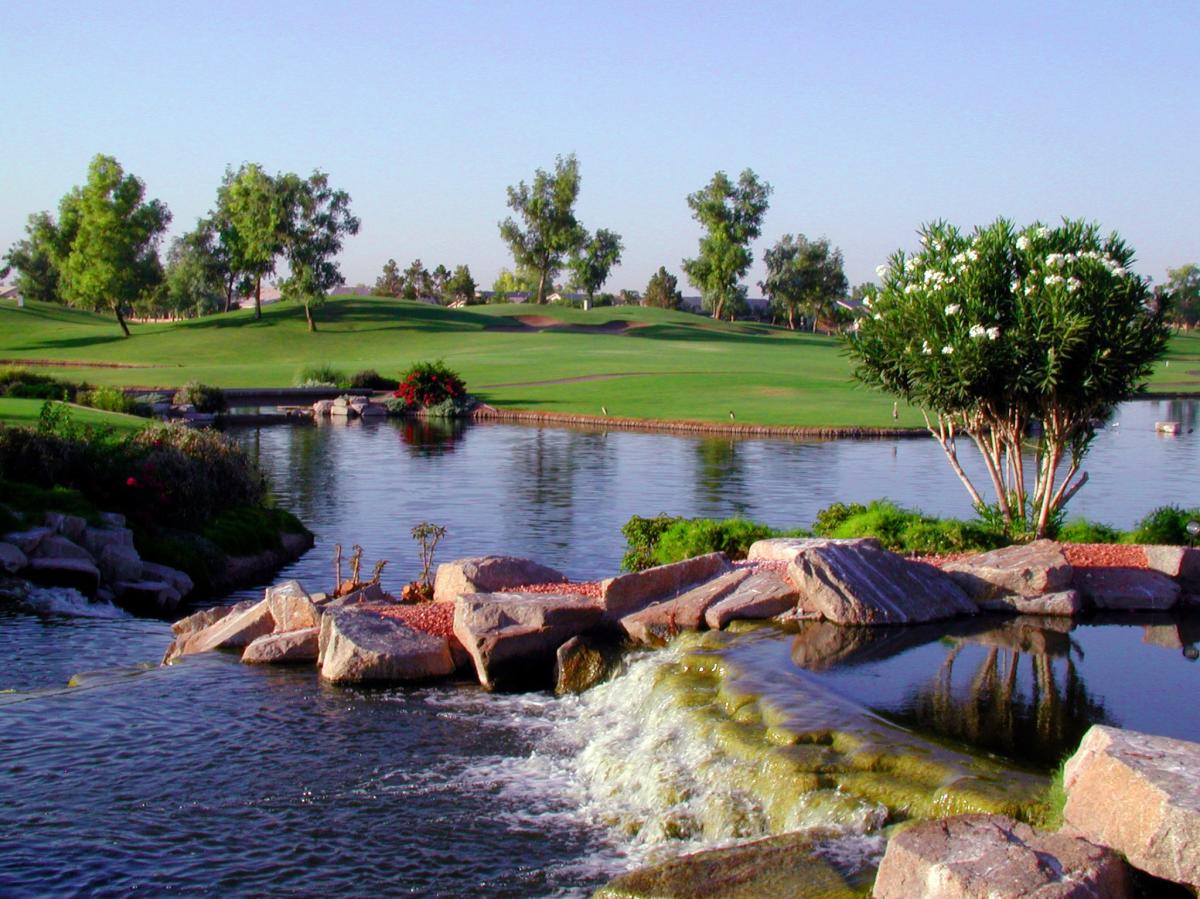 The facility also has an award-winning golf pro shop, provides golf instruction from PGA Professional staff and a full service restaurant and bar,  the Ocotillo Grille.  Many golfers or folks enjoying a scenic happy hour will head to the waterfall patio of Bernard's for scenic, sunset views overlooking the Ocotillo waterfalls. 
In addition to arranging a couple of foursomes for a casual round of golf with friends or business associates, Ocotillo Golf Club is a great destination for tournaments and destination weddings for up to 250 guests. 
The Ocotillo Golf Club adheres to the highest standards of course conditions, customer service and amenities, creating a country club experience at what is known as…