Ironwood Golf Club
The IronOaks community is home to Ironwood Country Club and an 18-hole golf course that is open to the public.  In addition, there are three additional 9-hole, Keith Foster designed courses you can play at IronOaks located across Alma School Road.  Golfers have flexibility in pairing each of these 9-hole courses to create a desired difficulty level of play.
The Ironwood Golf Club course is an 18-hole course with a Par 67.  Holes range from 111 yards with a Par 3 to 485 yards with a Par 5.  Golfers will wind through pristine greens highlighted with water hazards and sand traps providing challenging play.  At the end of play, golfers will wind their way back to the clubhouse which is home to the Grill on the Green, featuring more than 20 TVs telecasting the latest sporting events, a full service bar and a menu with tasty choices to satisfy your cravings.  The restaurant often has food and drink specials available.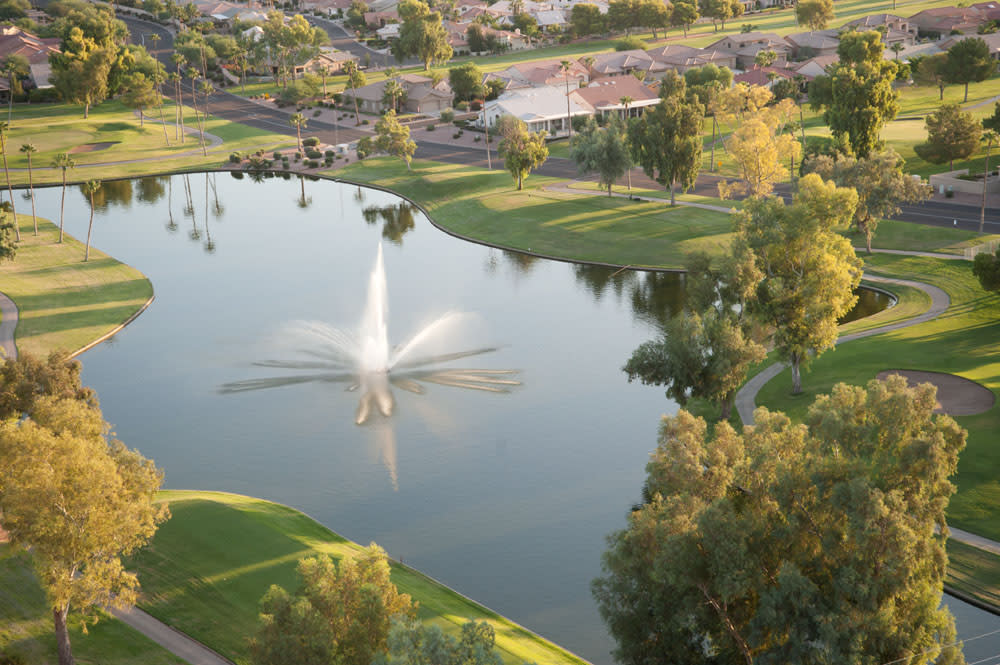 The remaining three courses and combinations at Oakwood include:
Lakes/Palms – This pairing winds itself around more than 12 lakes, with a total yardage of 6,508 yards and a rating of 71.3 and a Par of 72.
Palms/Sonoran – The Sonoran course recently renovated to re-shape sand traps and will elevate golfers' level of play.  With 6,567 yards of play, a rating of 71 and a Par 72; this combination creates a challenging course.
Sonoran/Lakes – This combination creates 6,577 yards of play featuring a variety of lakes and traps surrounding the beautiful fairways.   This 18-holes combination is a Par 72.
After the 18th hole, golfers can relax and relive the highlights of their game at the Stone & Barrel Taphouse. 
Any of the team members at either clubhouse will be more than willing to assist golfers with their clubs, clothing and/or accessories.  Ask about lessons or a clinic with the on-site golf pro, Scott Power.  When reserving tee times, golfers are invited to ask about specials as the facility offers specials throughout the year.  For Ironwood tee times, call, (480) 895-0614.  For reservations at the three Oakwood courses, call (480) 895-1159.
With 5,500 yards of golf on Bermuda grass, the 18-hole championship course at the Ironwood Golf Club facility is a par 67 course. Its course rating is 64.1, and its…