Easter is almost here and with it comes an opportunity to enjoy a delicious, spring-forward meal with the ones you love. However, if you don't want to cook for a crowd for the holiday, you're in luck. There's no shortage of delicious dining options around Chandler. Whether you are looking for a casual lunch spot, festive brunch or an elevated Easter dinner experience to-go, hop on over to these best-loved neighborhood eateries for a delicious holiday meal.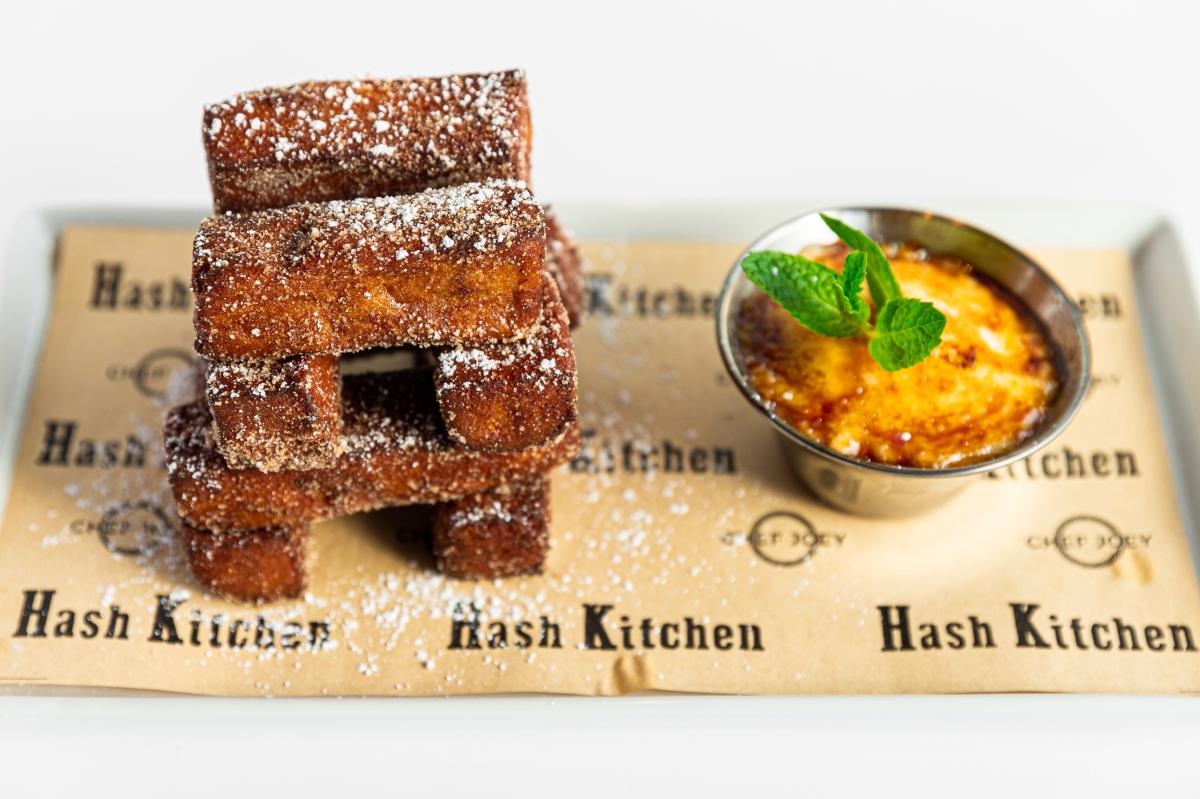 Hash Kitchen
Enjoy a high-energy Easter brunch at Hash Kitchen, where you can get festive stack of Cadbury Egg Tsunami Pancakes especially for the occasion. The new dish is made with three thick buttermilk pancakes topped with vanilla cream, melted Cadbury chocolate, Easter pastel-colored Peeps marshmallows, and Robin Eggs malted milk balls. Diners can also opt for classic Hash Kitchen breakfast dishes like the Leg of Lamb Hash and Banana Split Brioche.
Map: 2855 W. Ray Road, Chandler AZ 85224 or (480) 909-4270
Chompie's
Leave the holiday cooking to Chompie's with one of their Easter brunch to-go packages. Choose The Feast, which serves up to eight for $144.99 or the Easter Brunch which serves up to four for $79.99. Both include favorites like scrambled eggs, bacon, ham steak, home fries, bagels, fruit salad and a muffin loaf. The Chandler bakery will also be stocked with spring-themed cookies and pastries for a sweet Easter treat.
Map: 3481 W. Frye Road, Chandler AZ 85226 or (480) 398-3008

Cuisine & Wine Bistro
Cuisine & Wine Bistro is delivering an unforgettable, French-inspired to-go dining experience this Easter, featuring your choice of beef Wellington or an herb crusted lamb rack paired with one of four quiche options, French-style green beans, sauteed mushroom, and Duchesse potatoes. Each item can be ordered separately, or together for a decadent, multi-course meal.
Map: 4991 S. Alma School Road, Chandler AZ 85248
Map: 4991 S. Alma School Road, Chandler AZ 85248 or (480) 275-6700
SanTan Brewing Company 
Situated in Downtown Chandler, SanTan Brewing Company, is hosting an Easter brunch and lunch event complete with a carving station, breakfast station, lunch station and dessert station, for just $29 per adult, $17 per child ages six to 12, and free for kids five and under. Standout dishes include chipotle smoked prime rib, brioche French toast, smoked pork carnitas, and CinnaMaple Rolls. For those who want to dine at home, there are also takeout and delivery options.
Map: 8 S. San Marcos Place, Chandler, AZ 85225 or (480) 917-8700
Fleming's Prime Steakhouse & Wine Bar 
Located in west Chandler, Fleming's Chandler, is cooking up a three-course, elevated Easter dinner begins with a traditional Caesar salad or the Fleming's salad made with walnuts, tomatoes, dried cranberries, red onion and a lemon balsamic vinaigrette. The main course offers either a petite filet mignon with a crab-stuffed shrimp scampi, or a petite filet mignon with a lobster tail scampi. The final course is dessert, either a chocolate gooey butter cake with honeycomb brittle and caramel, or a New York cheesecake topped with strawberry red wine sauce and fresh mint. Pair it with the spring-appropriate blueberry lemon drop made with Tito's Handmade vodka, fresh blueberries and candied lemons.
Map: 905 N. 54th Street, Chandler, AZ 85226 or (480) 940-1900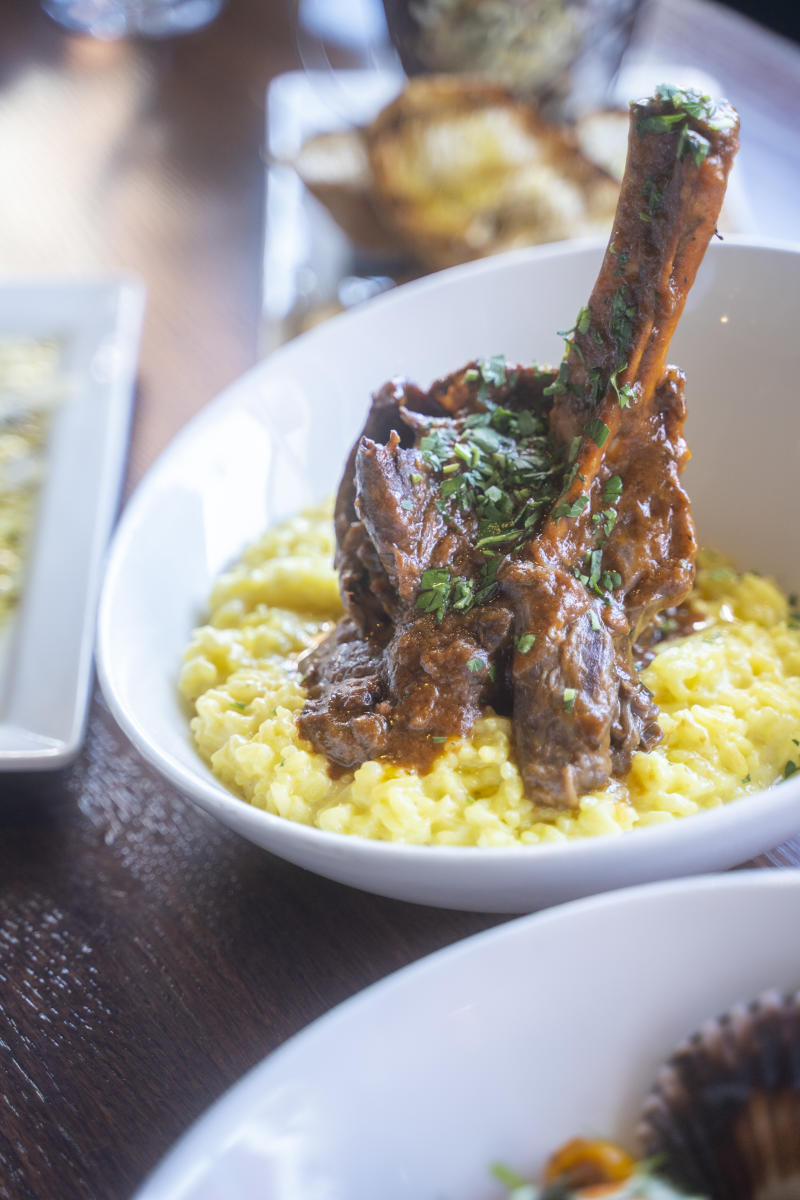 The Sicilian Butcher
In honor of Easter, The Sicilian Butcher, will be offering a variety of traditional Italian specials including lamb osso bucco with aromatic herbs and vegetables and a red wine reduction paired with saffron risotto, as well as a shrimp parmigiana featuring three jumbo prawns prepared with herb breadcrumbs, Sam Marzano tomato and fresh mozzarella. For dessert, diners can opt for the Easter Grain Cake, a spring-appropriate, citrus-forward dessert baked with sweet ricotta and orange blossom.
Map: 3151 W. Frye Road, Chandler AZ  85226 or (480) 573-8550