Time to put on your best green outfit, eat corned beef and cabbage, tap your toes along with some great Irish tunes and listen to friends as they practice their best Irish accents! St. Patrick's Day is almost here; join the celebration by visiting one of these great restaurants in Chandler, AZ!
Fibber Magees
Fibber Magees is an Irish-owned and operated and has been a hot spot for well over a decade. Visitors can expect tasty food, drink, promotions, and plenty of live music at their annual, block-party style event with an outdoor beer garden, tents, and booths. Breakfast starts at 8 a.m. and reservations are encouraged. The lineup includes Lenny Kelleher, Open Beta, Wide Awake, and Jason DeVore of Authority Zero. There will be a $10 cover charge after 12:00 p.m. on St. Patrick's Day.
Map: 1989 W. Elliot Road, Chandler, AZ 85224 or (480) 722-9434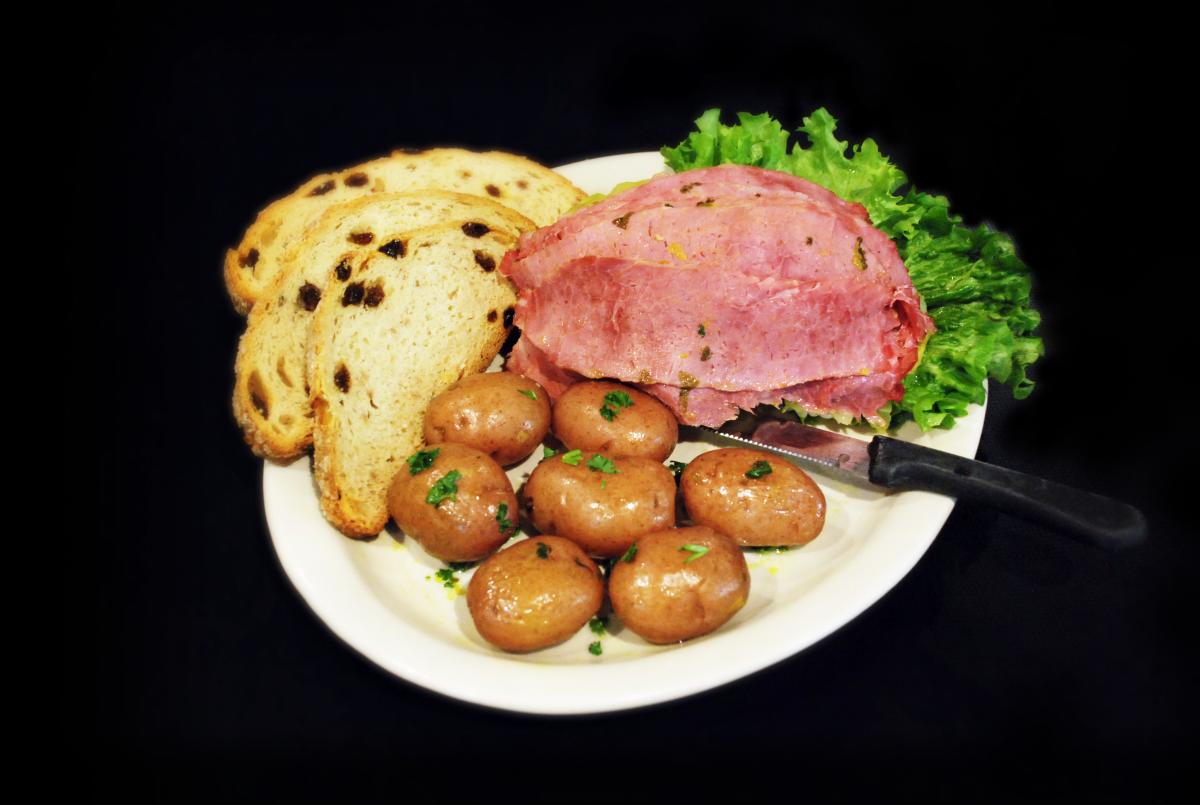 Chompie's
Chompie's invites you to celebrate their St. Patrick's Day all-you-can-eat corned beef meal, starting at 11 a.m. to close on Thursday, March 17, 2022. Celebrate all things Irish with an authentic meal including corned beef, boiled red potatoes, cabbage and fresh-baked Irish soda bread.  Finish your meal with Lovey's Leprechaun dessert.  The all-you-can-eat dine-in only meal is $25.99 per person, but single-serving meals for dine-in or take-out are $19.99 each.
Map: 3481 W. Frye Road, Chandler AZ 85226 or (480) 398-3008
Thirsty Lion Gastropub & Grill
Available through March 17, 2022 - the Thirsty Lion Gastropub & Grill is offering a seasonal St. Patrick's Day menu.  Featuring a variety of dishes with their own culinary spin on Irish classic dishes.  From a corned beef mac and cheese to a ground lamb burger topped with fresh herbs, fontina & feta cheese, pickled red onions, arugula, and garlic mint yogurt sauce, your taste buds are in for a treat.  Complete the meal with one of many draft beers or any of the seasonal craft cocktails.
Map: 3077 W. Frye Road, Chandler AZ 85224 or (480) 786-5799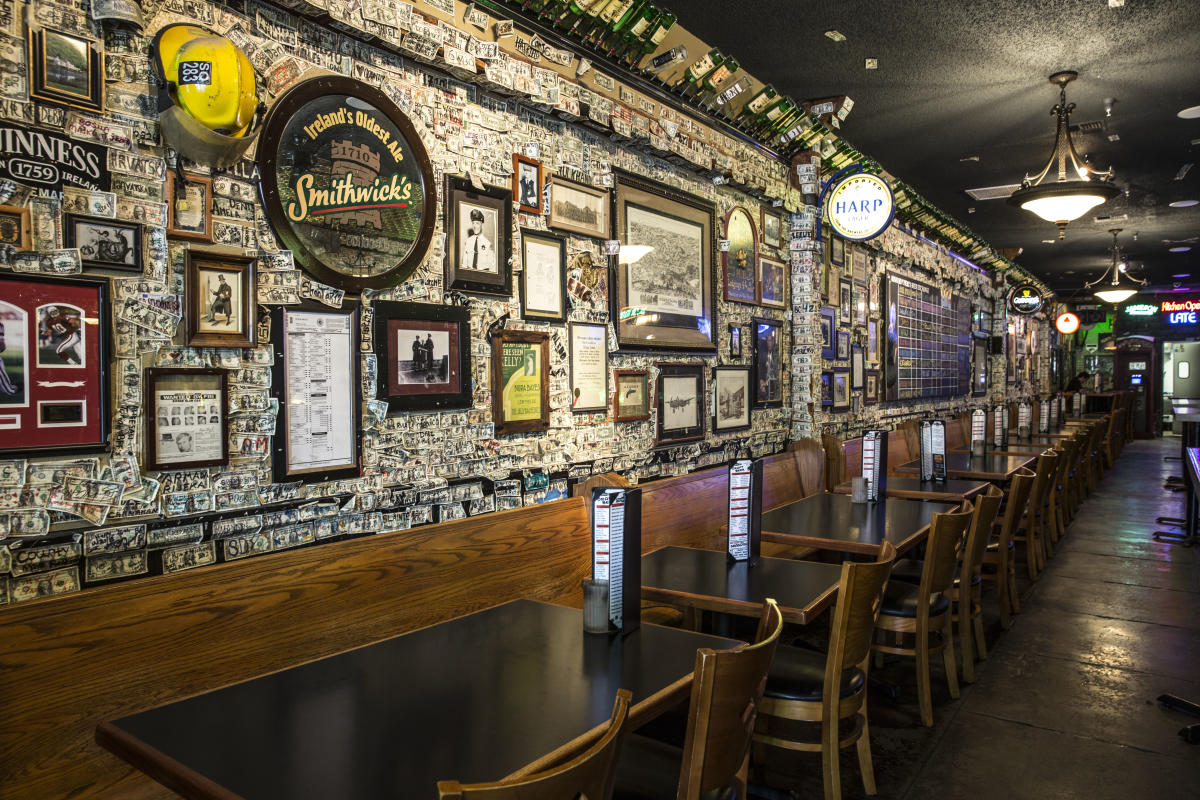 Murphy's Law Irish Pub and Ale House
Celebrate St. Patrick's Day at a genuine Irish pub in Downtown Chandler. Locals and visitors alike have made the Murphy's Law Irish Pub a yearly tradition for many for its live bands, entertainment, activities and, of course, plenty of beers and spirits! Enjoy a great time out with your friends in honor of St. Patrick's Day enjoying green beer and lively entertainment for nonstop shenanigans.  The pub will open early, at 9 a.m. 
Map: 58 S. San Marcos Place, Chandler AZ 85225 or (480) 812-1588
Double Dutch Kitchen and Cocktails
Celebrate St. Patrick's Day at a lively, south Chandler gastropub with strong Irish roots. Double Dutch Kitchen and Cocktails, owned by two brothers who are from Ireland, will be serving up traditional Irish dishes with a modern twist, making it a top spot to get a taste of the Irish. Dig into Double Dutch's Corned Beef Reuben Sandwich with its in-house-fermented and chef-crafted sauerkraut and "DD" sauce; Fish and Chips with Atlantic Cod; and Banana Bread Pudding made with its housemade bourbon caramel sauce. 
For St. Patrick's Day, the Chandler restaurant will be offering drink specials including: Guinness Irish Stout and Magners Irish Cider on special all day, and shot specials featuring Irish whiskies, too. Live music on St. Patrick's Day starting at 6 p.m. with local Irish artist, Cygnill.
Map: 1890 W Germann Rd # 1, Chandler AZ 85286 or (480) 758-5856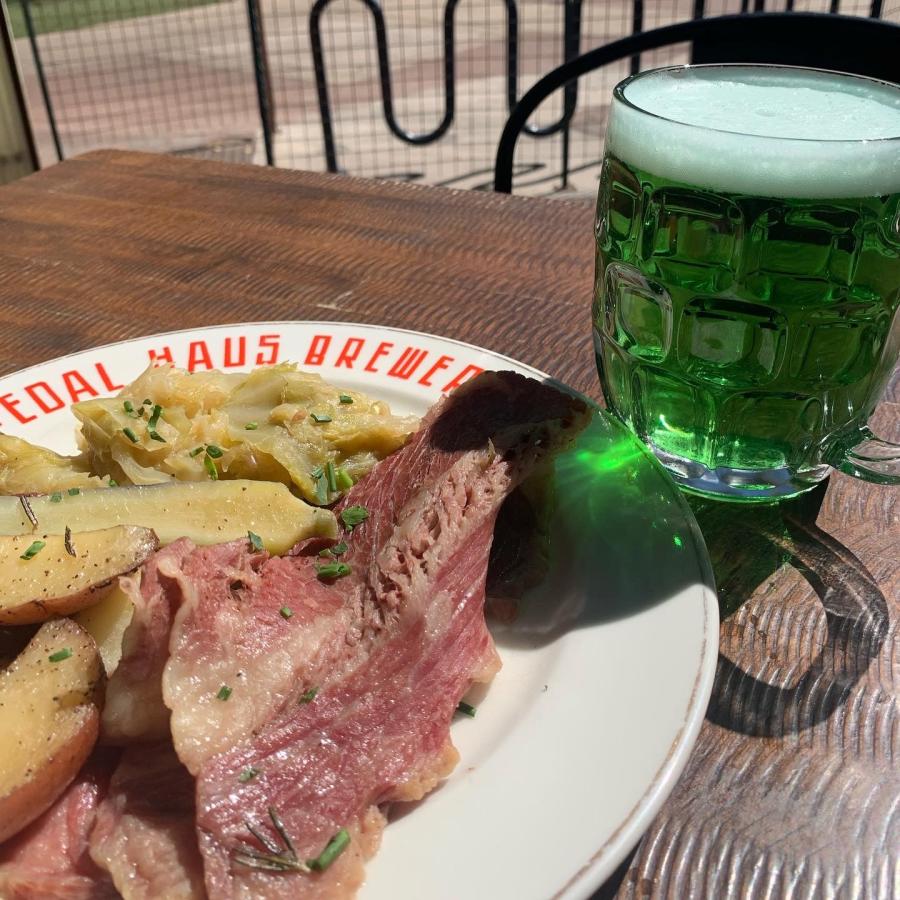 Pedal Haus Brewery
Come hungry and ready for green beer at this Downtown Chandler brewery for their St. Patrick's Day Shenanigans party. Pedal Haus Brewery will be open at 11 a.m. and is dishing out a St. Patrick's Day food menu, featuring the beloved Corned Beef and Cabbage, pair any menu item with themed Bacardi cocktails all day! Jam to live music from 4 p.m. till 7 p.m. and get drink specials from open till 5 p.m.
Map: 95 W. Boston St., Chandler, AZ 85225 or (480) 656-1639
Ginger Monkey
Get your fill of Corned Beef and Cabbage at this south Chandler gastropub as you celebrate St. Patrick's Day from 7 p.m. till 10 p.m. Ginger Monkey will have live music from the local band, The Boondocks, and drink specials on green beer, Guinness, and Jameson, to make your St. Patrick's Day great! 
Map: 135 W. Ocotillo Rd., Chandler, AZ 85248 or (480) 802-6659
The Stillery
The Stillery will be hosting live music all day for a festive St. Patrick's Day celebration. Drink specials include $5 Shamrock shots, $6 Guinness, $8 Car bombs, and you'll find promos from the brands Jameson and American Born Moonshine. 
Map: 130 S. Arizona Ave., Chandler, AZ 85225 or (480) 590-1409