Consider yourself lucky to be in Chandler this St. Patrick's Day. That's because you'll enjoy some of the best food, drink and celebrations happening in the Valley. From famous Irish beers and drinks, to traditional and authentic dishes, to the all the sights and sounds that make St. Patrick's Day so great, here are some of the top places you'll want to celebrate!
So put on your best green outfit, eat corned beef and cabbage, tap your toes along with some great Irish tunes and listen to friends as they practice their best Irish accents and join the celebration by visiting one of these great restaurants in Chandler, AZ!
Fibber Magees
Celebrating 20 years in the Valley, Fibber Magees  is leaving no stone unturned this St. Patrick's Day. Touting itself as the East Valley's biggest block party, the celebration features all-day entertainment from Lenny Kelleher, The Big Fellas, Traveler, Langer's Ball, and Open Beta. There will also be a huge outdoor beer garden featuring beers Daft Yank IPA and Brennan's Red Ale, and a full bar and outdoor kitchen serving all your Irish fare favorites. You can't expect any less from this authentic Irish-owned restaurant and pub, which has been named Best Irish Pub, Best Pub with Irish Flair, and Best Craic Heads, by notable media outlets and publications.
Map: 1989 W. Elliot Road, Chandler, AZ 85224 or (480) 722-9434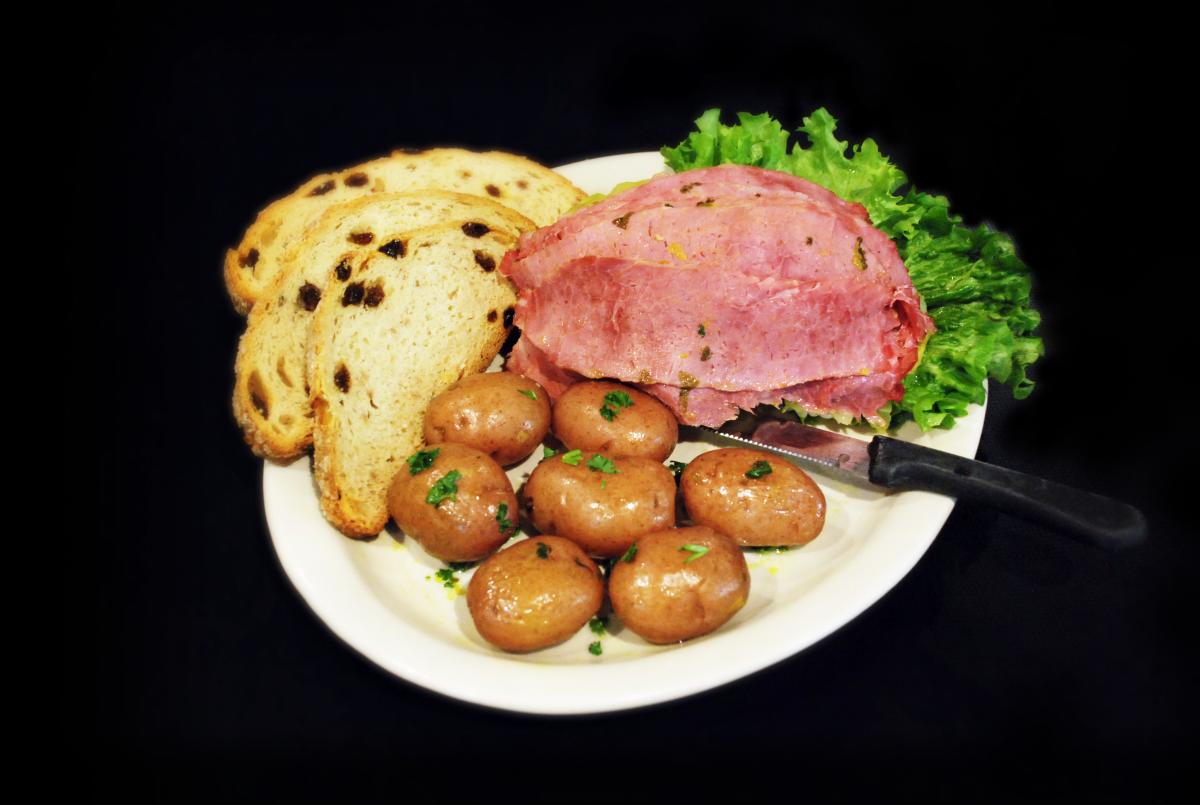 Chompie's
For the ultimate St. Patrick's Day meal, run, don't walk, to Chompie's for a corned beef feast fit for a king. Served March 17-19 from 11 a.m. to close, the all-you-can-eat extravaganza features the restaurant's famous corned beef, broiled red potatoes, cabbage and fresh-baked Irish soda bread. Single-serving meals are also available, complete with Lovey's Leprechaun dessert.
Map: 3481 W. Frye Road, Chandler AZ 85226 or (480) 398-3008
Thirsty Lion Gastropub & Grill
Known for an impressive lineup of eclectic scratch recipes and multi-cultural craft cocktails, Thirsty Lion Gastropub & Grill  has some tasty things in store for St. Patrick's Day. Available now through March 17, seasonal specials include traditional Scotch eggs (soft-boiled egg wrapped in pork sausage, lightly breaded, fried, served with grain mustard), Shepherd's Pie, beer-braised corned beef and cabbage, and Irish whiskey salmon. Traditional Irish fare wouldn't be complete, of course, without a craft cocktail. Featured drinks include the Irish Mule (Irish whiskey, ginger beer, lime, simple syrup) and the Irish Old Fashioned (Irish whiskey, angostura bitters, club soda, agave, orange, cherry). We'll toast to that!
Map: 3077 W. Frye Road, Chandler AZ 85224 or (480) 786-5799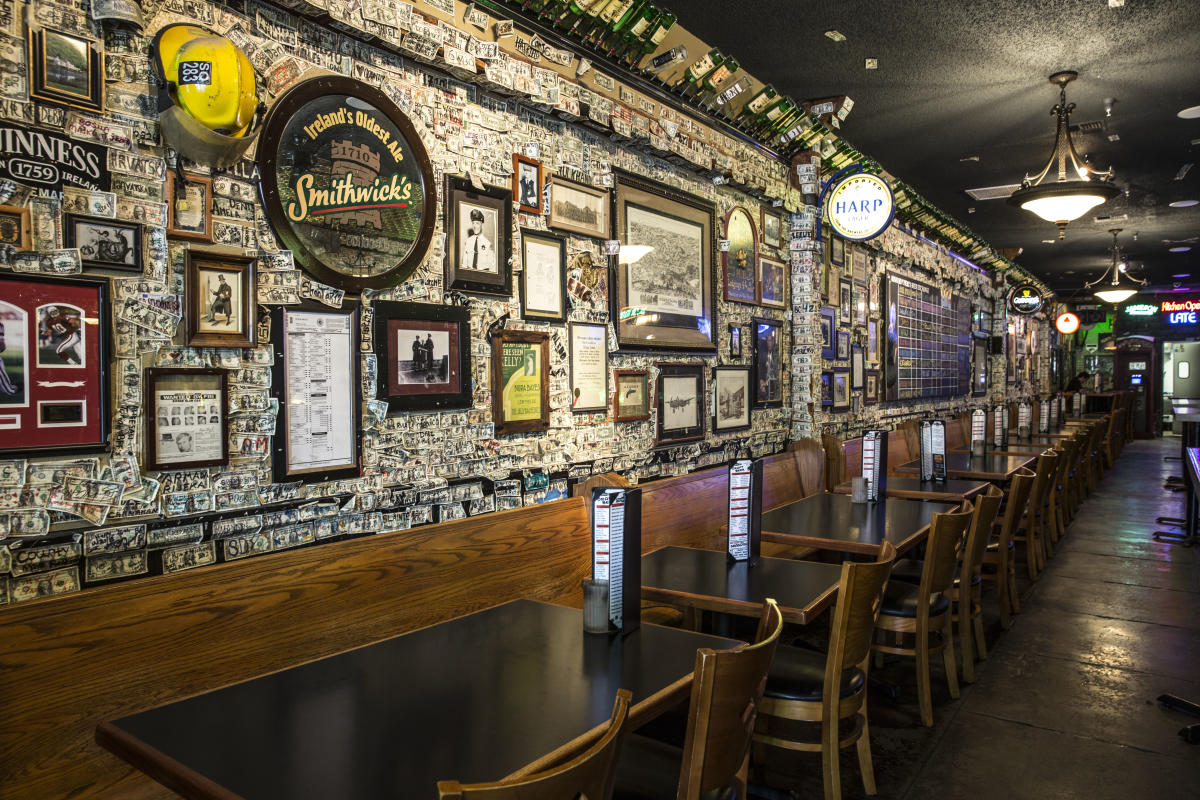 Murphy's Law Irish Pub and Ale House
This St. Patrick's Day, look forward to an old-school Irish pub vibe at Murphy's Law Irish Pub , complete with Irish beer (Guinness, of course) and whiskey (Jameson, anyone?), as well as delicious grub including Irish nachos topped with corned beef, and Shepherd's Pie. What could make the celebration more fun? Live music being played all day, from open to close! Groove to the sounds by such performers as Tom & Henri, Bayou Bandits, Chris Kane Band, DJ Thaicoon, The Grunge Sponges, The Mike Eldred Trio, and Slingshot. There will also be appearances by the AZ Fire Pipe Band.
Map: 58 S. San Marcos Place, Chandler AZ 85225 or (480) 812-1588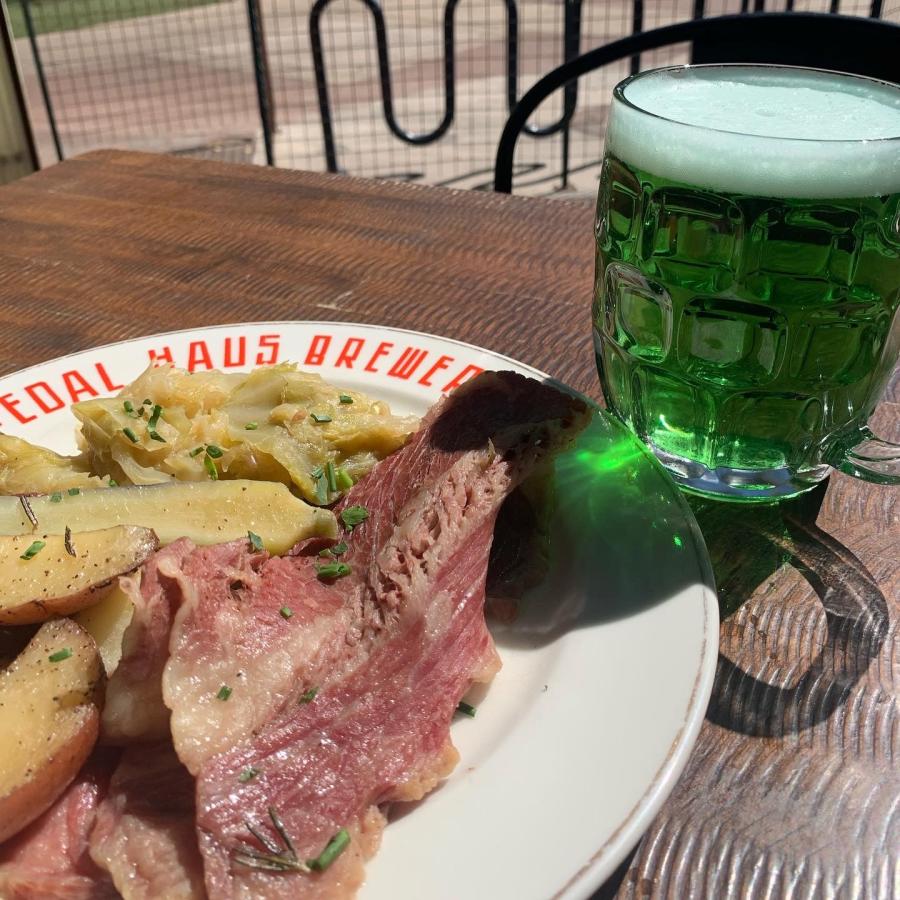 Pedal Haus Brewery
Come hungry and ready for green beer at this Downtown Chandler brewery for their St. Patrick's Day Shenanigans party. Pedal Haus Brewery will be open at 11 a.m. and is dishing out a St. Patrick's Day food menu, featuring the beloved Corned Beef and Cabbage, pair any menu item with themed Bacardi cocktails all day! Jam to live music in the afternoon and get drink specials from open till 5 p.m.
Map: 95 W. Boston St., Chandler, AZ 85225 or (480) 656-1639
Ginger Monkey
The quintessential neighborhood watering hole, Ginger Monkey is the place to go for good food, good drinks and good friends. This St. Patrick's Day, celebrate with all of the above during the gastropub's Irish-inspired bash featuring smooth sounds from DJ Klaus Van Dutch starting at 4 p.m., followed by and a live performance by the VHS Band at 7 p.m. If you're wanting to get the party started earlier, food and drink specials will be available all day long.
Map: 135 W. Ocotillo Rd., Chandler, AZ 85248 or (480) 802-6659