Not since the latte has a drink made such an impression on the beverage scene. Originating in Taiwan, boba made its way to the U.S. in the '90s and since then, boba bars have "popped" up all over. Chandler, especially, has seen an influx of shops and, honestly, we couldn't be happier. Perfect for a quick pick-me-up between meetings, on your way back to your Chandler hotel or enjoying one of the great community parks, here's a look at some of the city's must-try spots.
Boba Tea House
Tucked in a cozy corner of the Lee Lee Supermarket retail and restaurant center, Boba Tea House is where locals go for their favorite boba drinks. That's because this popular spot offers a vast array of beverages—from milk teas and flavored teas, to slushies and smoothies—any of which you can add those pop-able boba treats to. Soft and chewy (never stale or soggy), boba comes in such flavors as strawberry, lychee and mango. Or for something different, try such add-ins as mini boba, pudding, red bean or jelly. And if you're in the mood for snacks, Boba Tea House offers a small menu of munchies, including popcorn chicken, jalapeno poppers, and—for the truly adventurous—fish or squid balls.
Map: 2055 N. Dobson Rd, Chandler, AZ 85224 or (480) 821-4008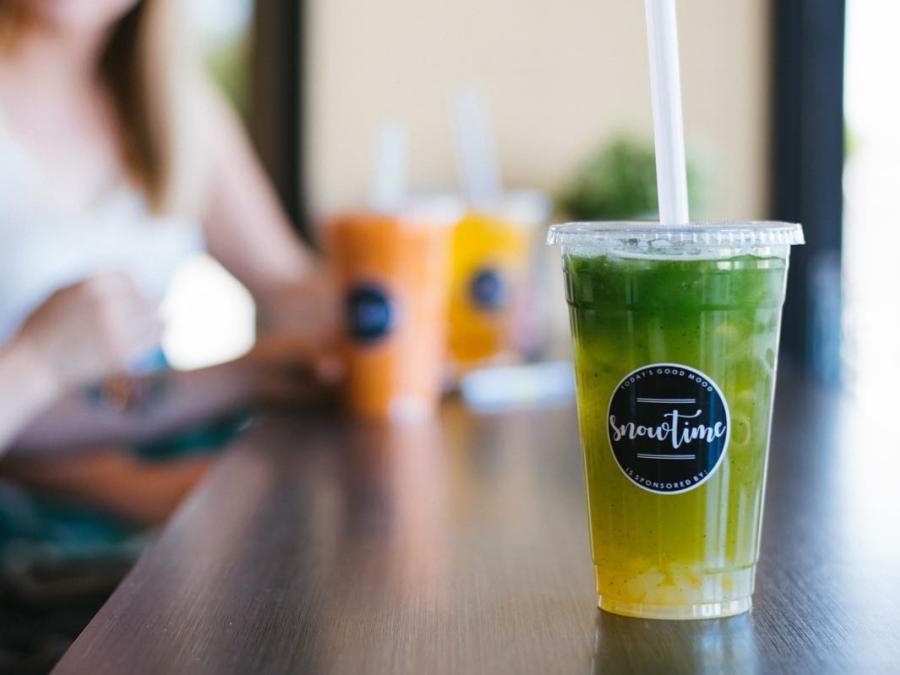 Snowtime
Known for their unique and eye-catching Korean desserts, Snowtime specializes in "snow," also known as shaved ice, served in their signature golden fish cones. But if you're in the mood for a refreshing boba drink, you've come to the right place. Snowtime offers a variety of fresh leaf teas—from lychee green and mango black, to peach oolong and aloe green—that you can add "popping pearls" to. Available in passion fruit, mango, strawberry and lychee, these little gems will dress up any drink. And before you go, don't forget to take a snap of your boba creation. The shop's chic and homey vibe makes for the perfect backdrop to your latest like-worthy selfie.
Map: 2095 N. Dobson Rd., Chandler, AZ 85224 or (480) 268-7711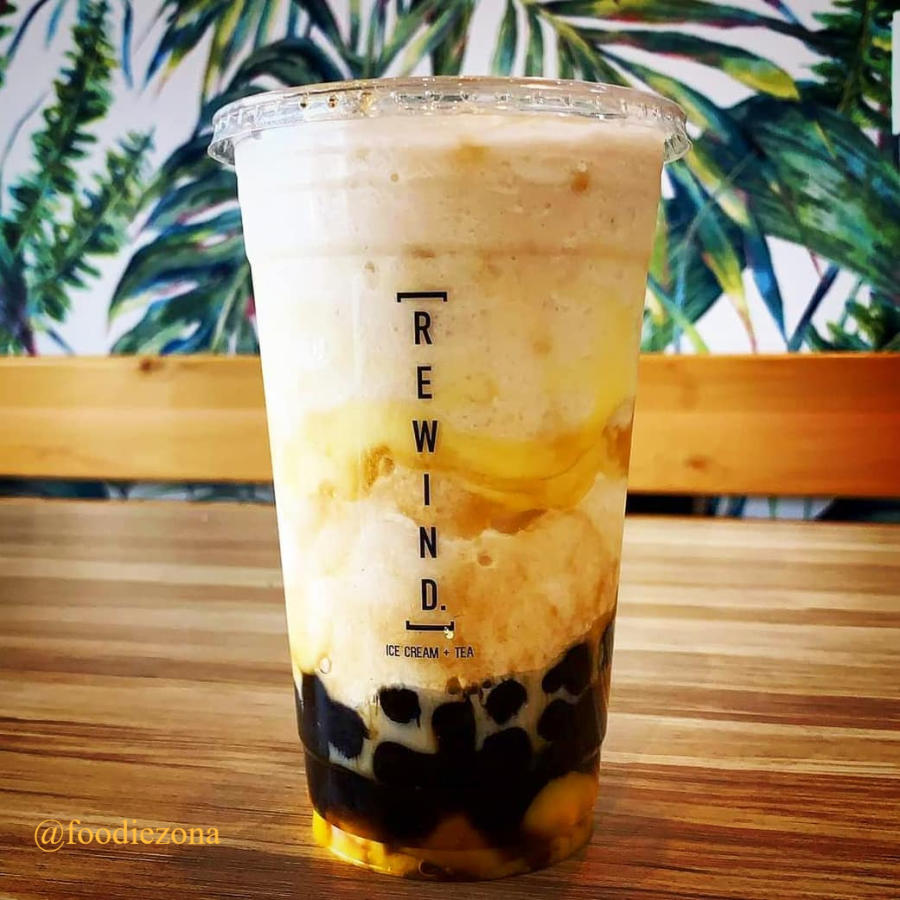 Rewind Ice Cream & Boba Tea
Part ice cream parlor, part cereal bar, part tea shop, Rewind rolls all these great things into one. Indulge with a signature ice cream swirl, milkshake, or cereal bowl…the combinations are nearly endless. But for something truly authentic, have one of their matcha drinks. Made with a finely ground powder of Japanese green tea leaves, the antioxidant- and mineral-rich drinks have a variety of health benefits. Flavors include the sweet matcha (made with sweet milk), strawberry matcha latte (homemade strawberry puree), and the matcha coffee (cold brew coffee). Add boba or crystal boba—and a scoop of ice cream for good measure, of course!
Map: 3245 W. Ray Rd. #3, Chandler, AZ 85226 or (480) 466-0079

Sharetea
Feeling right at home at its new digs in Overstreet in downtown, Sharetea is the latest spot to join Chandler's growing lineup of specialty tea shops and boba bars. Featuring drinks made with high-quality tea leaves shipped directly from Taiwan, the menu is filled with refreshing teas, including fruit, brewed, milk and ice blended. Signature selections include passion fruit, orange and grapefruit tea; lime or mango mojito; Okinawa pearl milk tea; and matcha red bean ice blended tea with ice cream. And if you think the tea flavors are impressive, check out their toppings, which include pearl boba, mini pearl, red bean, and an assortment of jellies (herb, aiyu, and lychee).
Map: 140 N. Arizona Ave., Chandler, AZ 85225 or (480) 588-2181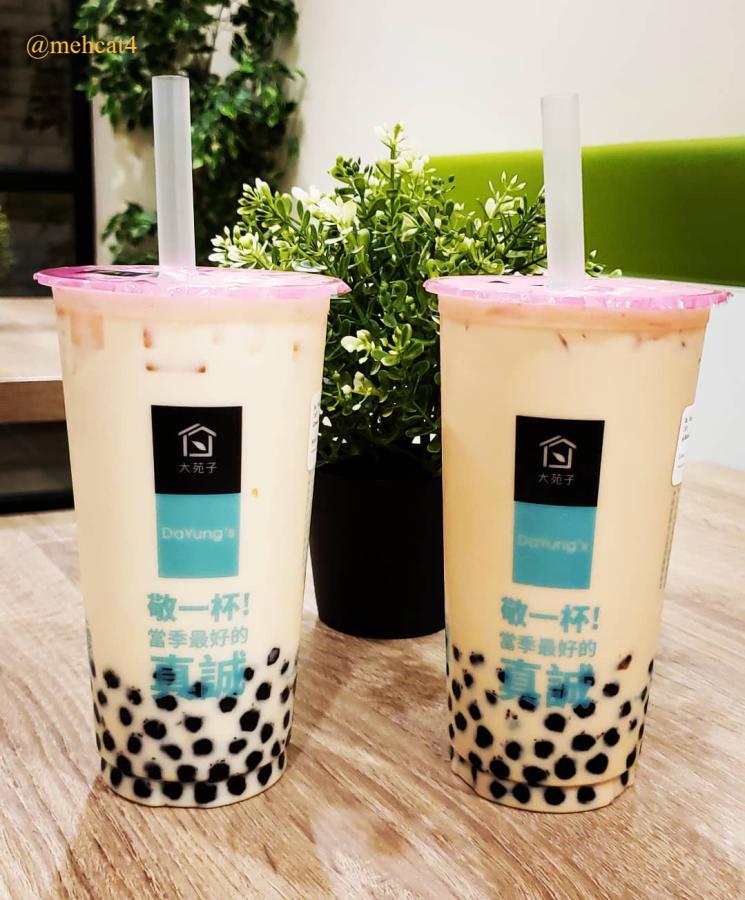 DaYung's Tea
Located in south Chandler, DaYung's Tea is a quaint, neighborhood spot that offers a wide selection of made-to-order teas and beverages. Classic and seasonal teas are made with fresh fruits, while milk teas come in a variety of flavors. Signature drinks include the wintermelon lemon with chia seeds, the caramel boba latte, and the green milk tea with coconut jelly. Or try a macchiato made with black or green tea. All drinks can include such add-ins as boba, chia seeds, and jellies.
Map: 4055 S. Arizona Ave. Suite 3, Chandler, AZ 85248 or (480) 793-7733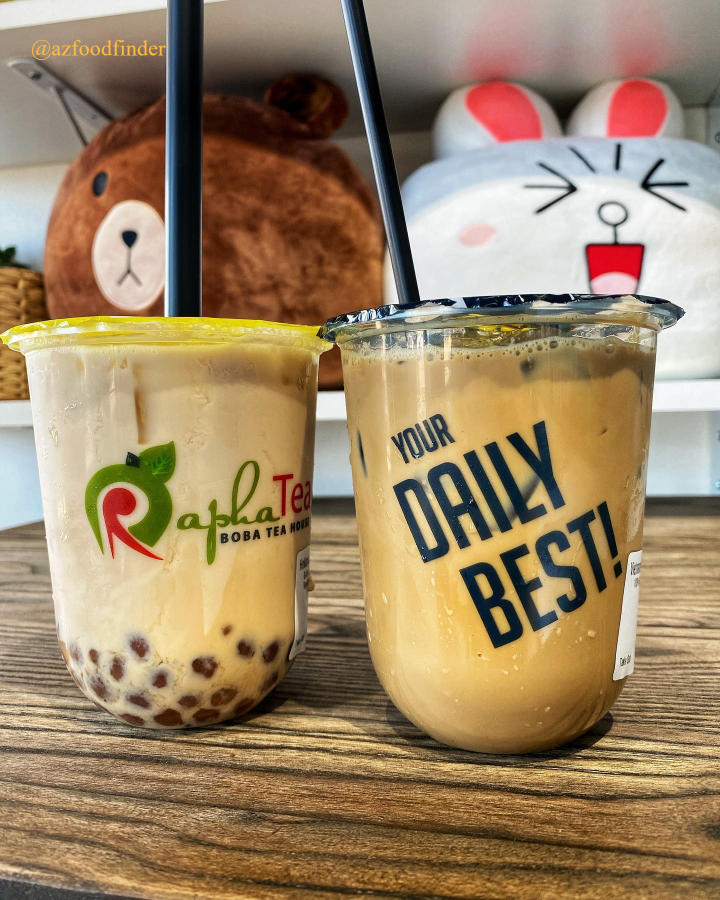 Rapha Tea
If you like a little (or in this case, a lot) of variety when it comes to beverages, Rapha Tea is the place for you. Categorized by series, the menu offers everything from milk teas (original and flavored), special teas, fresh teas, coffee, juices, slushies and refreshers. But it's Rapha's "butterfly series" that has us thirsty for more. Composed of a juice made with lychee, wintermelon, passion fruit, rose lychee and guava, and butterfly tea, which is brewed from sweet pea flowers, when it's poured, it creates an ombre effect. Toppings include golden boba, crystal boba, and star jelly, just to name a few.
Map for Chandler Blvd location: 1900 W. Chandler Blvd. #17, Chandler, AZ 85224 or (480) 917-2900
Map for South Chandler location: 5025 S Gilbert Rd Ste 3 Chandler, AZ 85249 or (623) 920-7568
Hi 5 Tea
Hi 5 Tea, located in Uptown Chandler, boasts a full menu of tea flavors and boba selections. You'll find the classics, like Taro Milk Tea and Oolong Tea with lychee, or Hi 5 Signature drinks that include a Peach Mango Mojito and a Peach Kiwi Tea with jelly. Pair your tea with any fresh spring rolls or crab rangoons for a treat to satisfy. 
Map: 225 W. Warner Rd. #102, Chandler, AZ 85225 or (480) 534-4269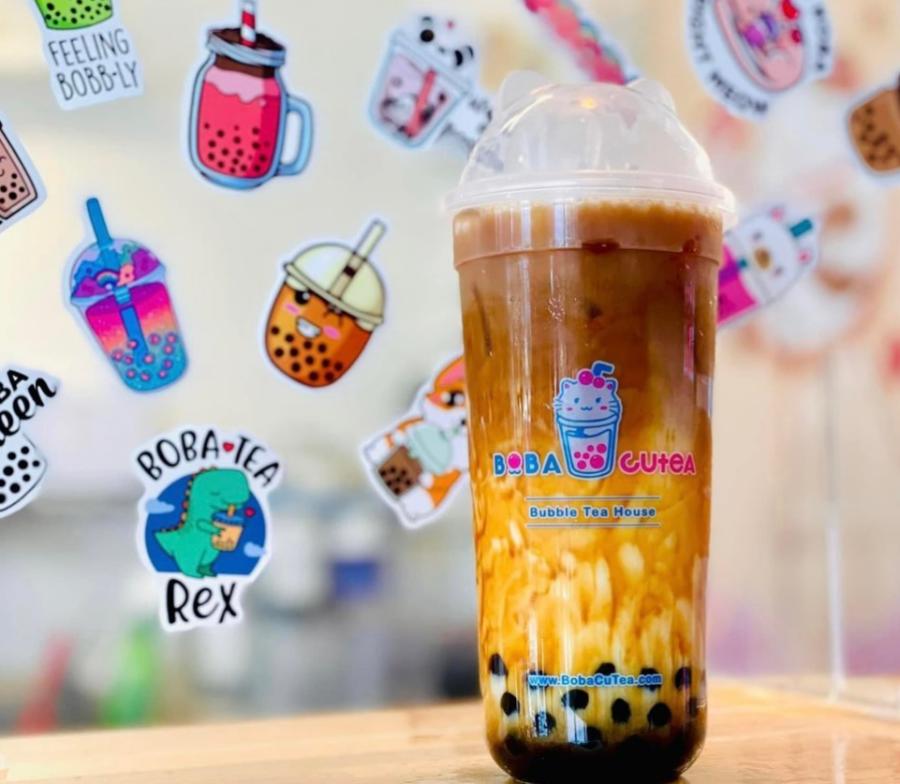 Boba Cutea 
You'll find a bright and colorful boba shop called Boba Cutea near Chandler Fashion Center. When you order a Strawberry Milk Bubble drink, you'll get it in their staple cup which is a clear cup with their logo and cat ears shaped into the lid! Their Strawberry Milk Bubble drink is made with fresh strawberries, strawberry jam, milk, and brown sugar boba. Don't forget to try the Mochi ice cream that comes in brown sugar, green tea, strawberry, chocolate and mango flavors! 
Map: 3400 W. Chandler Blvd. Suite 3, Chandler AZ 85226 or (480) 306-6847
Tea Fresho
Newly opened, Tea Fresho is serving freshly brewed tea along with great customer service. You'll find your new favorite boba shop in West Chandler where you can lounge in a modern space, that's decorated with plants everywhere you look. Tea Fresho's menu is full of blended, coffee, tea, and brown sugar drinks with the option to be made with milk alternatives, like almond, soy, and oat milk! 
Map: 6140 W. Chandler Blvd, Chandler, AZ 85226 or (480) 207-1177
Sumo Snow
Sumo Snow is on a mission to deliver premium handcrafted boba teas as well as Korean street food and Asian desserts to customers in West Chandler. Some drinks they serve up at Sumo Snow include a Thai Tea Cream Foam, Strawberry Matcha, a Creme Brulee Milk, and more. Don't forget to try an original cheese dog or a Japanese Mille Crepe with your tea. 
Map: 5055 W. Ray Rd. #7, Chandler, AZ 85226 or (480) 590-6624
RareTea
RareTea offers a wide variety of fresh brewed teas prepared in-house including milk tea, matcha, fruit tea and smoothies. Add a variety of different jellys and bobas to give your tea an extra "pop".
Map: 2990 E Germann Rd. #3, Chandler AZ 85286 or (480) 687-5723