Tim Hass is paying tribute to his family's history the best way he knows how—by planting new roots. Nestled in a Chandler, Arizona neighborhood off Ray and Dobson roads, the new Patent 139 Brewing Company is an homage to the Hass family's contribution to the food and beverage world.
The patent in question refers to the Hass avocado. Hass' great grandfather Rudolf created the varietal on his farm in California nearly a century ago. A fortuitous accident of cross pollinating Fuerte avocados with other seeds from Central and South America yielded a fruit with rough black skin on the outside and a rich and creamy interior.
Rudolf was issued Patent No. 139 for the creation in 1935, but did not live long enough to see avocados gain their now revered place in mainstream food culture. While the patent expired in 1952, the Hass variety now represents 90% of avocados sold in the world.
For Tim, the family passion for making and sharing great food didn't fall far from the tree. After getting his degree in hotel and restaurant management from Northern Arizona University, Hass built a 20-year career with high-end resorts, breweries and restaurants. When he found himself furloughed during the pandemic, he started putting ideas for his own place on paper. Patent 139 opened in January 2022 in a Chandler neighborhood that immediately caught Hass' eye.
"We're right in Anderson Springs and so our patio backs up to the lake there," he says. "Being able to sit by the water, that's kind of what drove me to wanting to be in this neighborhood and bring something different that they haven't seen in the complex here."
The restaurant features a mix of sharable appetizers, burgers and sandwiches, but Hass says it's "not the typical brewery menu." Adventurous dishes like a grilled octopus with Spanish chorizo, potato and avocado verde accompany elevated standards like the BBQ Nachos with barbecued pulled pork and smoked cheddar. And the Figgy Piggy Smashburger with fig jam, fig balsamic, bacon and fried goat cheese are already creating a buzz.
"We've been getting a great response," says Hass. "We've built a regular clientele of people coming and wanting to see what we're about."
Hass is quick to acknowledge his partner in the kitchen, chef Jared Martinez. The two had worked together at other resort concepts and Martinez has family ties to Arizona.
"It was nice to (have him) come out here and really use his talents with the venue and also be closer to family, too," he says.
While the brewery completes its licensing with the state, Hass is working with local breweries to create two signature beers for the spot. And just as the menu highlights the avocado, the brews are loving nods to his family. A raspberry blond beer called the Neon Nancer Blaster tips its hat at his mother's nickname. And the Willowood is a West Coast IPA named for the street he grew up on.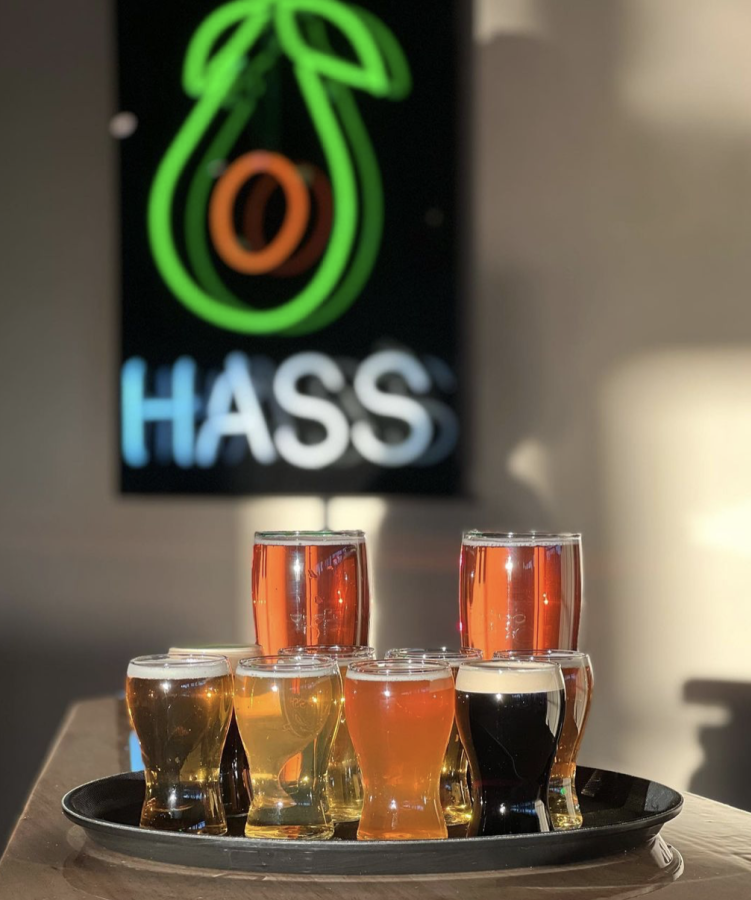 Hass says sharing his family story and the community response has been great.
"The family history, being able to tell story…it's just such a great conversation with people, you know," he continues. "Because no one really knows the real, true 'how black-skinned Haas Avocados came about.' It's nice to tell people about that story."
Map: 1949 W. Ray Road #11, Chandler, AZ 85224 or (480) 597-7138
1949 W. Ray Rd. Suite 11

(480) 597-7138
Find craft brews with unique and bold flavors made by a Master Brewer at Patent 139 Brewing Company. Try innovative brews and…