Chandler's newest full-service hotel, Marriott Phoenix Chandler, offers a new option for business travelers and for Chandler meetings. Here are five things you should know about it.
1. It's the tallest occupied building in Chandler
The Marriott Phoenix Chandler stands eight stories, making it the tallest occupied building in Chandler. Of its 264 rooms, 74 have mountain views while a majority of the remaining rooms overlook the manicured landscapes of neighboring corporations. The hotel backs to Gila River Indian Community lands.
Not surprisingly, rooms on the seventh and eighth floors offer the best views and are reserved for Bonvoy Elite members (although you can upgrade to these floors). Guests on these floors also have access to M Club, the hotel's exclusive lounge where they can enjoy complimentary breakfast, hors d'oeuvres, sodas, and Starbucks coffee.
2. It's one of Chandler's most environmentally friendly hotels
The Marriott Phoenix Chandler boasts several environmentally friendly practices. Like many hotels, it gives you the option to reuse your linens and towels, but it also has a Green Choice program that awards you 500 Bonvoy points for each day of declined housekeeping service (excluding your checkout date). Save your points or donate them to Marriott's Plant-a-Tree program.
Additionally, Marriott has implemented a new in-room dining service, Fresh Bites, that uses only environmentally-friendly packaging, eliminating the need to wash dishes and utensils. Thirsty? Bring your water bottle, and refill it at the hotel's water stations located on every floor.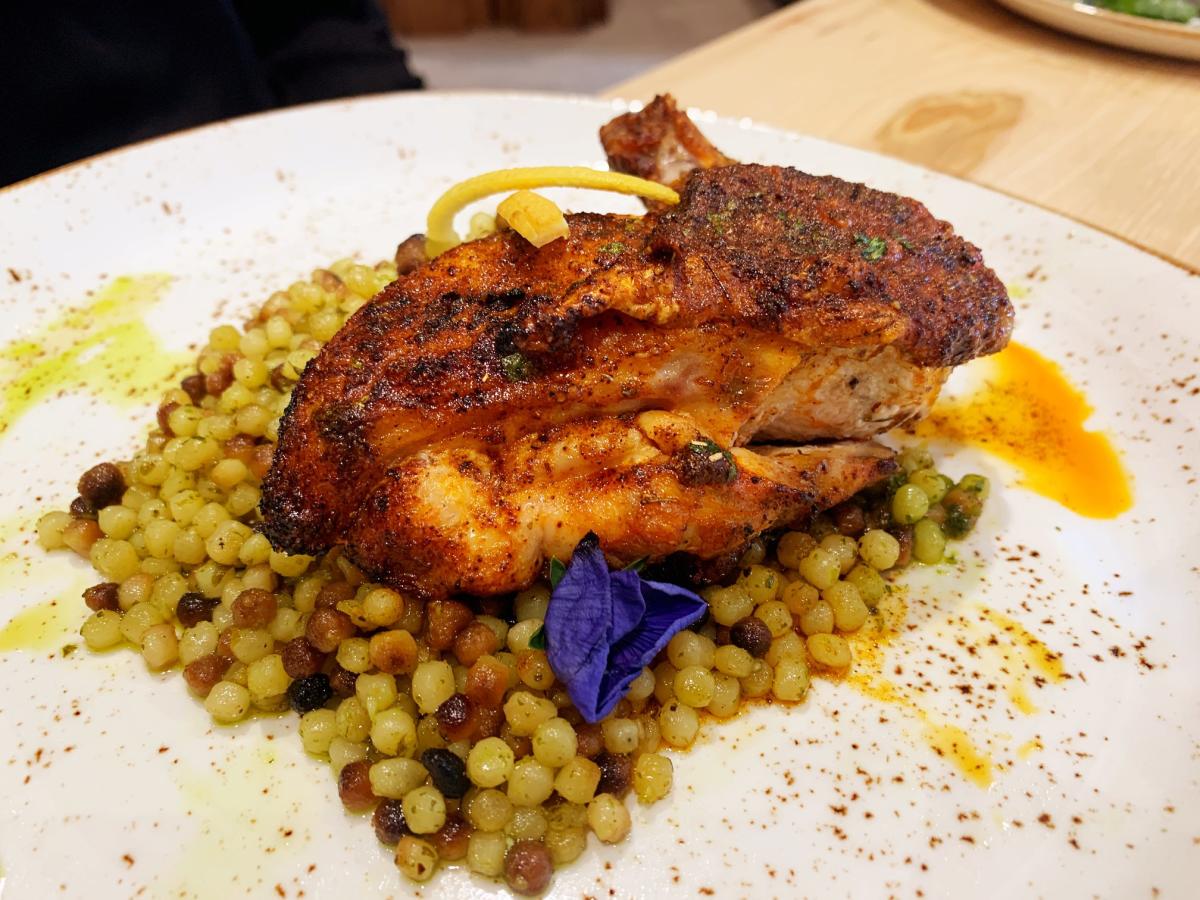 3. It celebrates local flavors and ingredients
You don't have to leave Marriott Phoenix Chandler to sample local flavors. At Proof 19, bartenders craft cocktails featuring local ingredients like the prickly pear syrup combined with Tanteo Habanero Tequila and pineapple juice to create the bar's signature drink, the Javelina.
For a "true taste of Arizona," try Café MeSo. The restaurant serves American cuisine with Southwest and Mediterranean twists for breakfast, lunch and dinner. If you want to taste local flavors, Chef Juan Vasquez-Santos recommends the fried avocado sandwich, featuring a crispy avocado seasoned with the spices of his childhood, greens, heirloom tomato, chipotle aioli and roasted red pepper on a brioche bun.
4. It's great for business
Located along the Price Corridor across the street from Northrop Grumman, the Marriott Phoenix Chandler was designed for the business traveler. All rooms feature Wi-Fi twice the standard hotel room speed, larger-than-usual mini-fridges, plenty of convenient outlets and keyless entry. You can even check in and out using the Marriott app.
The hotel also boasts the largest conference room in the area. At 10,100 square feet, it can accommodate 720 people at tables and up to 1,000 without tables. There's an additional 4,000 square feet of pre-function space, as well as five breakout rooms, each with wall-mounted TVs. Additional areas are available for classes, meetings and events.
5. It has a state-of-the-art fitness center
The fitness center at the Marriott Phoenix Chandler isn't your typical windowless room with a few treadmills and a set of free weights. Bright and open, it features treadmills, a stair stepper, and a Peloton bike, which gives you access to more than 10,000 pre-recorded spin classes with 15 high-energy instructors. Choose from 20-, 30-, 45-, 60- or 90-minute rides.
Or take a virtual fitness class. Content ranges from yoga to strength training and more. Available equipment for classes or personal use in the fitness center includes kettle ball, yoga mats, exercise balls and dumbbells. If you prefer to exercise outside, the hotel has a swimming pool, too.