Each January, the Chandler International Film Festival (CIFF) brings filmmakers, artists, and audiences together to celebrate award-winning films from around the world.  The festival will screen more than 120 films from 35 countries showcasing a diverse range of genres. 
Held from January 18 to 23 at the LOOK Dine-In Cinema (formerly Flix Brewhouse) in Downtown Chandler, the 2022 festival is in its sixth year and has expanded into a week-long event with free downtown parking.  Highlights include an opening night ceremony, followed by educational filmmaking workshops, discussion panels, celebrity appearances, a film market and expo, and culminating with a highly-anticipated awards ceremony.
"We're not only bringing people exposure to amazing films from 30 countries and six continents, but also letting people check out a brand-new theater," says Dave Waltzer of the Chandler Film Festival. Here's what you can expect at the 2022 Chandler International Film Festival.

Films Galore
Attendees have a staggering 120 films that they can stream at home or watch in person in the theater. Genres include thriller, horror stories, comedy shorts, documentary, and animation. Buzz-worthy films include "Natura," which tells the story of a young woman who runs away into the forest hoping to connect with her late mother; and "Horse Heroes," a documentary about two nonprofit horse ranches in Arizona and the women who run them.
Opening Night
The festival kicks off with a red-carpet ceremony at LOOK on January 18. Don your best formal wear and mingle with the likes of filmmakers and actors, including Sarah May Sommers and Audrey Holcomb of "American Cherry," a film about a teenage girl searching for her freedom and identity within a dysfunctional family. Following the red-carpet walk, watch a screening of the film and attend an after-party at The Stillery.
Party into the Night
Speaking of after-parties, each night of the film festival concludes with a soiree where you can meet filmmakers and enjoy local sips and bites at spots like Craft 64 Chandler and La Ristra New Mexican Kitchen.
Workshop It
Festival-goers can register for a variety of workshops taught by professionals, including Pat Finn, who will teach improv skills and techniques. You can also learn how to pitch a film from the head of a full-service film and media company. Additional workshops include acting and directing commercials, as well as film & TV financing and distribution.
And the Award Goes To…
The festival finishes up with an awards ceremony at the Chandler Community Center. Winners from 28 categories will be announced, including best new filmmaker, best feature film, and best international film. Watch actress Sean Young of "Blade Runner" be honored with a special award, then head to QuartHaus for a closing night after-party.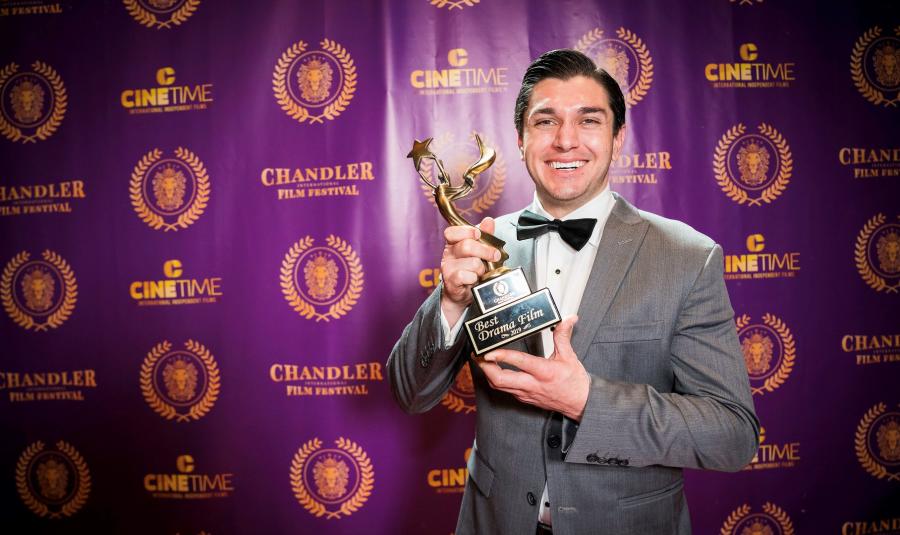 Above all, attendees can enjoy a celebration of cinema and Chandler.
"You're going to get to see some amazing films that you may not have seen. People are going to bump into actors and producers. And the cool thing is, since it's the Chandler International Film Festival, people are just more open when they come out here," says Waltzer. "Great movies. Great food. Great people."