Live music makes a great day even better and in Chandler, you'll have no problem finding live music at local restaurants, coffeehouses and bars. Here are five places to listen to live music when you're visiting.
The Wild Vine Uncorked
Latin-style tapas, bruschetta and small plates—along with an impressive wine list—make The Wild Vine Uncorked a local favorite. But there's more to The Wild Vine than great food. On Thursday, Friday and Saturday nights, you'll hear some of the Valley's best performers play here. The music ranges from classic rock to country, with acts taking the stage nightly and performing well into the evening. At 9 p.m., reverse happy hour begins, featuring $2 off tapas, $2 off draft beers and $5 glasses of wine.
4920 S. Gilbert Road
(480) 883-3492
Good Time Charli's Neighborhood Craft Pub
A gastro food pub, Good Time Charli's Neighborhood Craft Pub has something for everyone, including live music. Most acts play classic rock or country, with the occasional DJ, jam session or dueling pianos act to round things out. And depending on the night, more than one performer may take the stage. In addition to great music, Good Time Charli's serves great deals on food. Come on Tuesday for $3 off burgers, Thursday for half off bottles of wine, and Saturday for $5 Smirnoff drinks. You can also take advantage of reverse happy hour from 9 p.m. to 2 a.m. on Tuesday and Wednesday nights.
6045 W. Chandler Blvd.
(480) 556-1420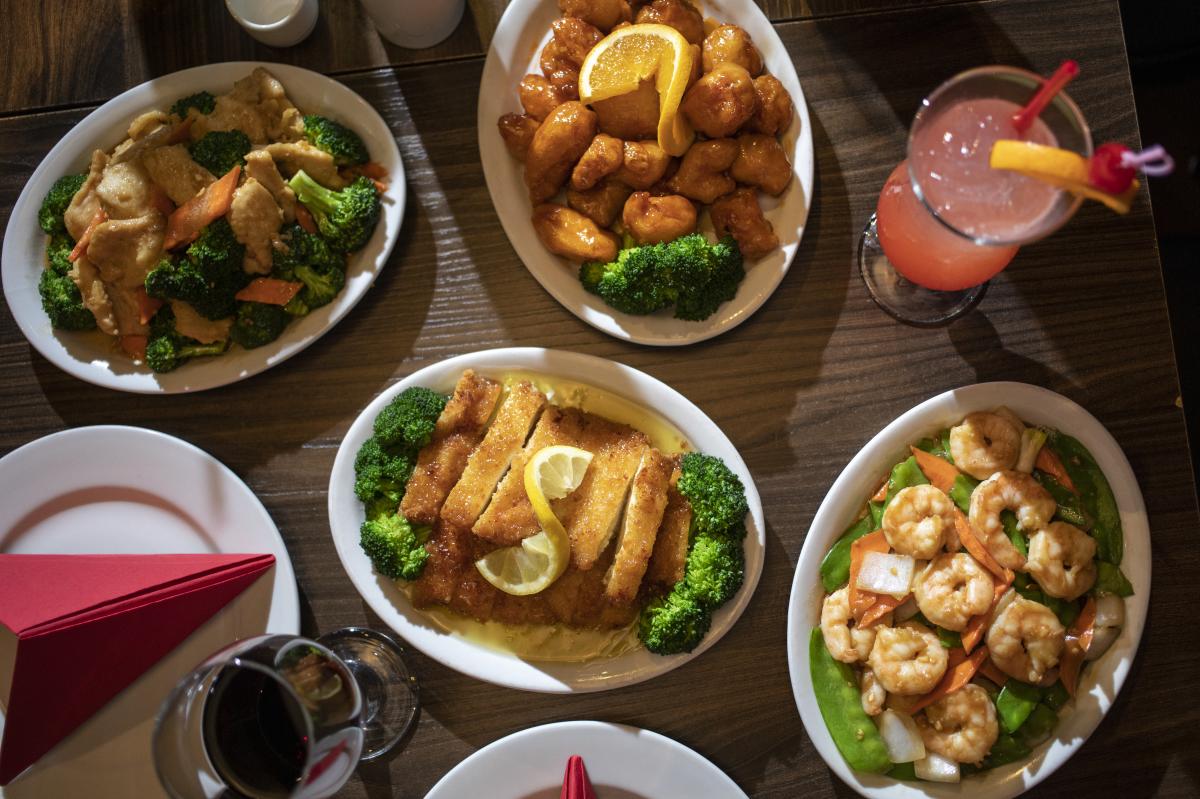 Singing Pandas Asian Restaurant & Bar
Divided into two sections, restaurant and lounge, Singing Pandas Asian Restaurant & Bar gives diners the opportunity to savor Mongolian beef, green curry chicken, and other Asian favorites with or without live music. Do yourself a favor, however, and join the crowd in the lounge for music and a show. The stage welcomes Mike Russell, a finalist in the Worldwide Elvis Competition. On Tuesday, Wednesday and Thursday nights, he pays tribute to The King, as well as other legends, including Frank Sinatra and Johnny Cash. Performers on Friday, Saturday and Sunday, including the owner, are equally entertaining.
757 E. Chandler Blvd.
(480) 777-5050
SoZo Coffeehouse
There are many reasons to make your way to SoZo Coffeehouse. Not only does it serve great coffee drinks, chai and hot chocolate, but it donates a portion of every purchase to local or international causes such as Boys & Girls Clubs of the East Valley, and The Water Project. SoZo also has live music every Friday and Saturday nights, as well as most Thursday nights from 7 to 10 p.m. Performers include local folk artists, jazz bands, and young talent. If you sing or play an instrument, watch for the occasional open mic night and join the show. 
1982 N. Alma School Road
(480) 726-7596
Dirty Blonde Tavern
This neighborhood hangout has live music on most Tuesday and Saturday nights, and karaoke on Sunday and Monday evenings. Chow down on chicken wings, nachos and fried foods as musicians jam on stage. You can also play pool or see what's happening on TV between sets. Since the venue is small, you'll want to come early to score the best seats for the show. For upcoming acts, check the restaurant's website for their calendar, or their Facebook page, where you'll find more information about events and performers.
4929 W. Chandler Blvd.
(480) 753-7175