Self-driving cars are one of the latest advances in modern technology and Waymo One is a company that's in on the trend. In December 2018, Waymo launched its self-driving commercial ride-sharing service, Waymo One, and included Chandler in the list of cities served.
To use Waymo in Chandler, you can use the Lyft app or stay at the Element hotel at Chandler Fashion Center. Access Waymo early by signing up on the site at waymo.com/element. Hotel guests can currently receive two free rides per day.
Here are 10 places you can take a Waymo when in Chandler.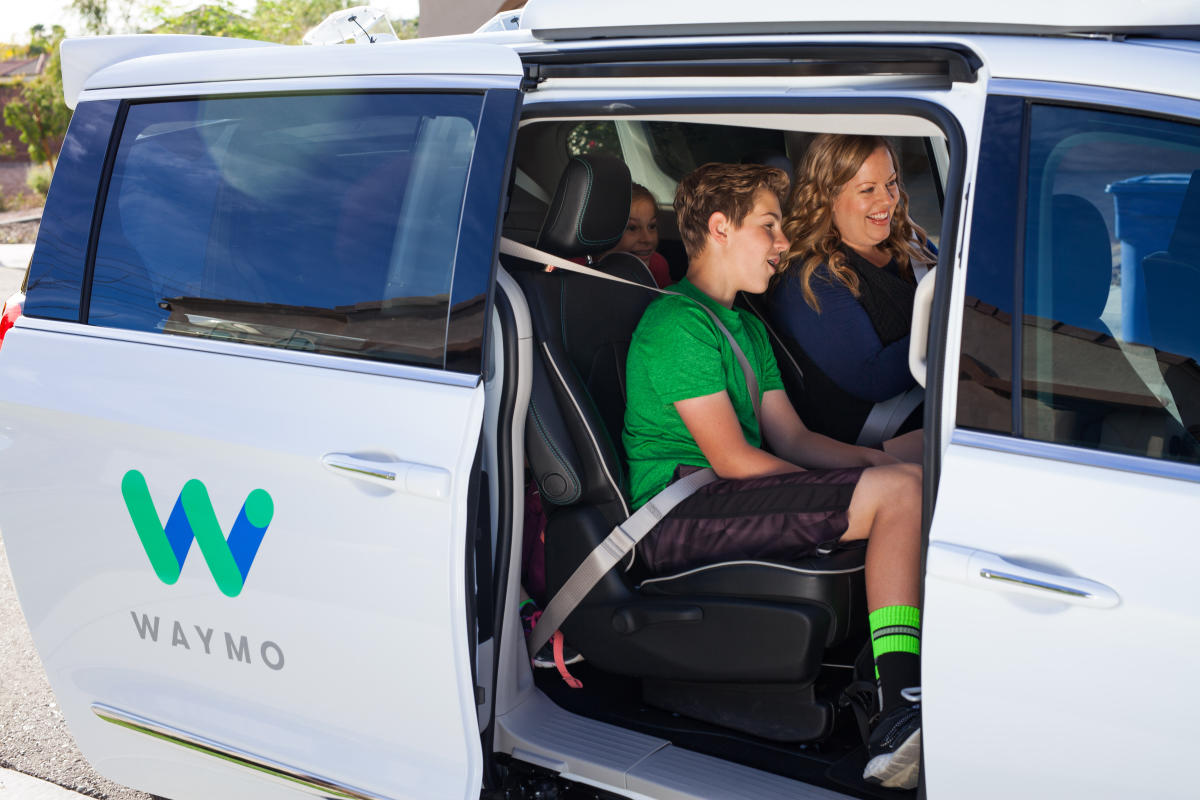 Eat
Hash Kitchen
Hash Kitchen is the spot where Chandler locals go to brunch. With its website proudly proclaiming the restaurant as "Arizona's largest Bloody Mary bar," you can top your morning cocktail with a staggering 40-plus options. Dig into decadent entrees from the main menu like fried chicken and waffles, burgers, pancakes, eggs Benedict and signature hashes, including the poutine corned beef hash. In keeping with Hash's fun vibe, enjoy vodka flights and cereal shooters.
Map: 2855 W. Ray Road, Chandler AZ 85224
Original ChopShop
Since it opened its Chandler location, the Original ChopShop has supplied health-conscious diners with nutritious eats to fuel them throughout the day. Dig into a plethora of tasty options including bowls, salads and protein shakes, and drink fresh juices like the kale cleanse, a refreshing blend of kale, orange, apple, lime and ginger. Sandwiches are all served on locally-sourced bread delivered daily, and feature such selections as the chicken and prosciutto, made with grilled chicken, prosciutto, fontina, arugula, fig mostarda, and Dijon mustard heaped on ciabatta bread.
Map: 35 W. Boston St., Chandler, AZ 85225
Civic Market
Located in Downtown Chandler, the dynamic Civic Market is a restaurant, retail store and beauty salon, where you can enjoy everything from specialty coffee to wood-fired pizzas. Kick start your morning with espresso-based drinks, including cappuccinos, mochas, affogatos, dirty chai and a variety of teas. Food-wise, chow down on subs, bruschetta, pasta and salads. The highlight here is the pizza. Grab a slice from a variety of pies ranging from a breakfast pizza to a Joey Meatball option.
Map: 201 S. Washington St., Chandler, AZ 85225

Drink
The Ostrich
Located directly under Crust Restaurant in Downtown Chandler, The Ostrich mixes, shakes and pours craft cocktails in a hip, cool setting. Dating back to the turn of 20th century, the watering hole is housed in the basement tunnels, which were, interestingly enough, an ostrich feather storage facility after World War I. Look forward to a variety of classic and original cocktails, from the revered French 75 to the inventive Conflagration Nation, a mix of Bulleit bourbon, Crown XO, Amaro, Ruby Port, Calvados and mint simple.
Map: 10 N. San Marcos Plaza, Chandler, AZ 85225
Peixoto Coffee Roasters
The Peixoto (pronounced "pay-show-toe") family has been growing coffee beans in Brazil for four generations, bringing their expertise and tasty java to Downtown Chandler restaurants since 2015. Remote workers peck away on laptops and friends enjoy casual conversations in a hip spot, complete with wooden tables, brick walls and natural lighting. True coffee aficionados can also watch the beans being roasted and cooled in a corner of the shop. Enjoy pour overs, latte art and specialty espresso-based drinks, including something unique from their seasonal menu.
Map: 11 W. Boston St., Chandler, AZ 85225
Quart Haus
Dubbing itself "Downtown Chandler's first brewstillery," Quart Haus gives craft beverage lovers something to say cheers about. Cozy up to the bar and sip on small-batch vodkas or mix things up with a rotating cast of brews and wine on tap—all served in an expansive 2,000-square-foot indoor bar and 16,000-square-foot outdoor space. Happy hour lovers, take note: Enjoy happy hour all day on Sundays, and take $2 off select items from 3 to 7 p.m. daily except for Saturdays. For a little nosh, order a pizza or salad, or a grab-and-go item from Civic Market, which shares a space with Quart Haus.
Map: 201 S. Washington St., Chandler AZ 85225
Entertainment     
Chandler Fashion Center
With more than 185 stores, Chandler Fashion Center is a retail haven and home to major department stores like Macy's, and Dillard's. Stock up on books at Barnes & Noble and electronics at Best Buy. If you're looking for family fun, check out the Disney Store or the Crayola Experience, offering 19 colorful attractions. In between shopping breaks, dig into food from more than 20 restaurants including Majerle's Sports Grill, and the Keg Steakhouse & Bar. Visitors also can see the latest flicks at Harkins Theater. During the warmer months, families can enjoy an outdoor splash pad.
Map: 3111 W. Chandler Blvd., Chandler, AZ 85226
Gila River Casinos – Lone Butte Casino
Try your luck at more than 840 slot machines, 800-seat bingo hall and 24 table games including poker and blackjack. Besides the gaming, Lone Butte also features four restaurants, three bars and a 8,000-square-foot venue. Down a signature cocktail at Kickers while you watch the game on big screen TVs. The Fullhouse Café is open 24 hours and features hearty, American fare. Enjoy corned beef and hash, a breakfast burrito, fish tacos, stacked nachos and fish and chips. The casino is open 24 hours a day.
Map: 1077 S. Kyrene Road, Chandler, AZ 85226
Swingin' Safari Mini Golf
Putting a new spin on mini golf, this 18-hole indoor mini golf course glows in the dark and has a safari theme—an experience that kids and their parents will delight in. Families can encounter life-size animal props and colorful sets that seem to "glow" under black lights. As you're on the course, expect to hear jungle sounds. See if you can spot a red Jeep, an elephant, a lion, a zebra and a rhino.
Map: 3875 W. Ray Road, Chandler AZ 85226
Alamo Drafthouse Cinema Chandler                   
An outpost of the national Alamo Drafthouse in Austin, Texas, the Chandler location invites movie watchers to watch the latest releases on nine screens as they eat and drink. Some of the most popular options include the Royale With Cheese (Tillamook cheddar cheese, smoked bacon, caramelized onions, tomato, lettuce, lemon garlic aioli served on a toasted seeded bun) and heated chocolate chip cookies. Movie-goers can pair their food with a variety of drinks. Sip on spiked shakes, cocktails, beer and wine. The cinema even offers a special vegan menu, with offerings like the Alamo tofu quinoa bowl.