Champagne may be the drink of choice on New Year's Eve, but January 1st is all about the Bloody Mary, especially for those who may have had a little too much bubbly the night before. In fact, the tomato juice and vodka-based cocktail is so popular on January 1 the day has been designated National Bloody Mary Day. 
Kick off your New Year with the morning-friendly cocktail (and maybe even a hearty brunch) at one of these Chandler restaurants, each known for their outstanding Bloody Marys. Some of the Chandler, Arizona restaurants listed below offer their Bloody Mary in connection with their weekend brunch, perfect for weekend toast with family and friends.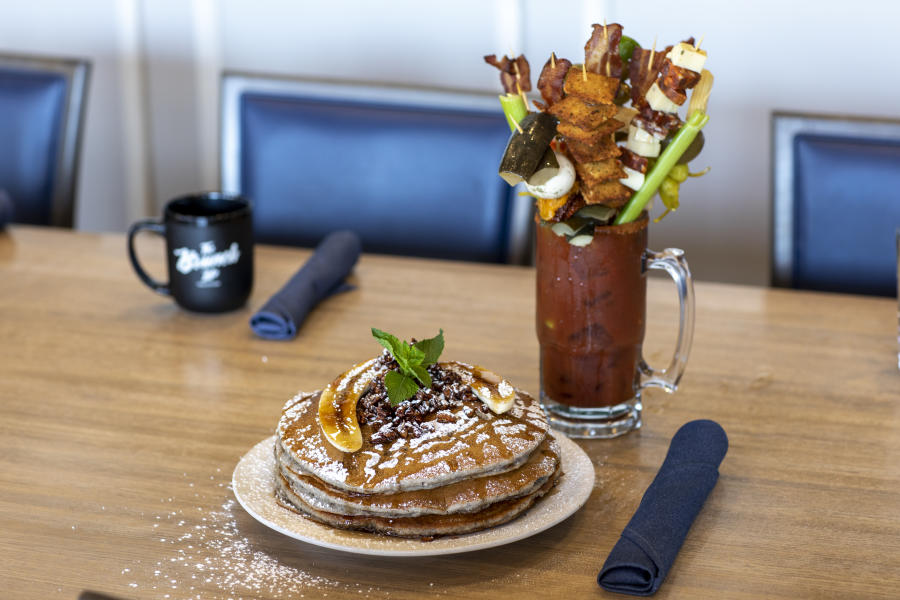 Hash Kitchen
Located in north Chandler, Hash Kitchen is famous for its highly customized Bloody Mary bar offering guests more than 50 craft toppings to create their ultimate Bloody Mary. The lively restaurant offers more than eight Bloody Marys options including a non-traditional green Bloody Mary which combines a jalapeno vodka and tomatillo.  Complement your Hash Kitchen beverage with one of their over-the –top brunch items including Cannoli Doughnuts, Pineapple Upside Down Pancakes, or the Chicken Tinga Frittata for a memorable meal.
Map: 2855 W. Ray Road, Chandler AZ 85224 or (480) 909-4270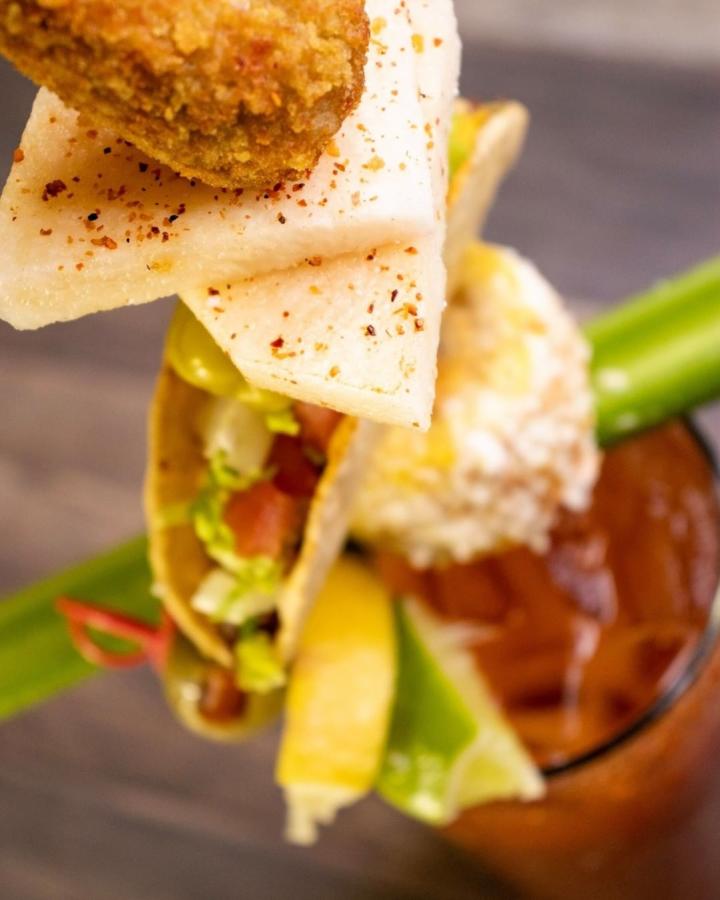 Serrano's Mexican Food
One of the newest creations at Downtown Chandler Serrano's Test Kitchen – is the Taco 'Bout a Bloody Mary.  A Tajin-rimmed house-made Bloody Mary brimming with elote corn, a mini barbacoa taco, pepperoncini and a stuffed jalapeño making this not only a great snack but a fantastic shot for the gram.  Since this is coming from the test kitchen, quantities may be limited!
Map: 141 S Arizona Ave, Chandler, AZ 85225 or (480) 899-3318

Over Easy
Located in Downtown Chandler, the brunch hot spot is known not only for their great food which has been featured on the Food Network's shows Diners, Drive-in's & Dives and The Best Thing I Ever Ate, but the Chandler restaurant also offers a divine menu of daytime cocktails. Options at Over Easy include three signature Bloody Marys; the Bloody Good, more of a traditional option featuring vodka, pickle spear, fresh lemon and lime; the Bacon Bloody with applewood smoked bacon infused vodka, a chili salt rim, and slice of bacon and the Viva Maria featuring Blanco tequila, avocado, jalapeño, and hot sauce.  These are the perfect complement to their brunch-forward dishes.
Map: 140 N. Arizona Ave., Chandler AZ 85225 or (480) 257-3449
Pedal Haus Brewery
The locally owned and award-winning craft brewery offers not only an amazing selection of local Arizona beers and gastropub eats, but recently unveiled a Bloody Mary lineup that hits all the right notes.  The zesty and zingy beverages feature garnishes that include shrimp, bacon, shishitos, cheese, cured meats, olives, and more. A great option to enjoy al fresco on the Pedal Haus Brewery patio with one of their dishes, but we think the Haus Mac N' Cheese made with a blend of their house-made beer cheese, white cheddar and cavatappi pasta is an excellent pairing.
Map: 95 W Boston St, Chandler, AZ 85225 or (480) 656-1639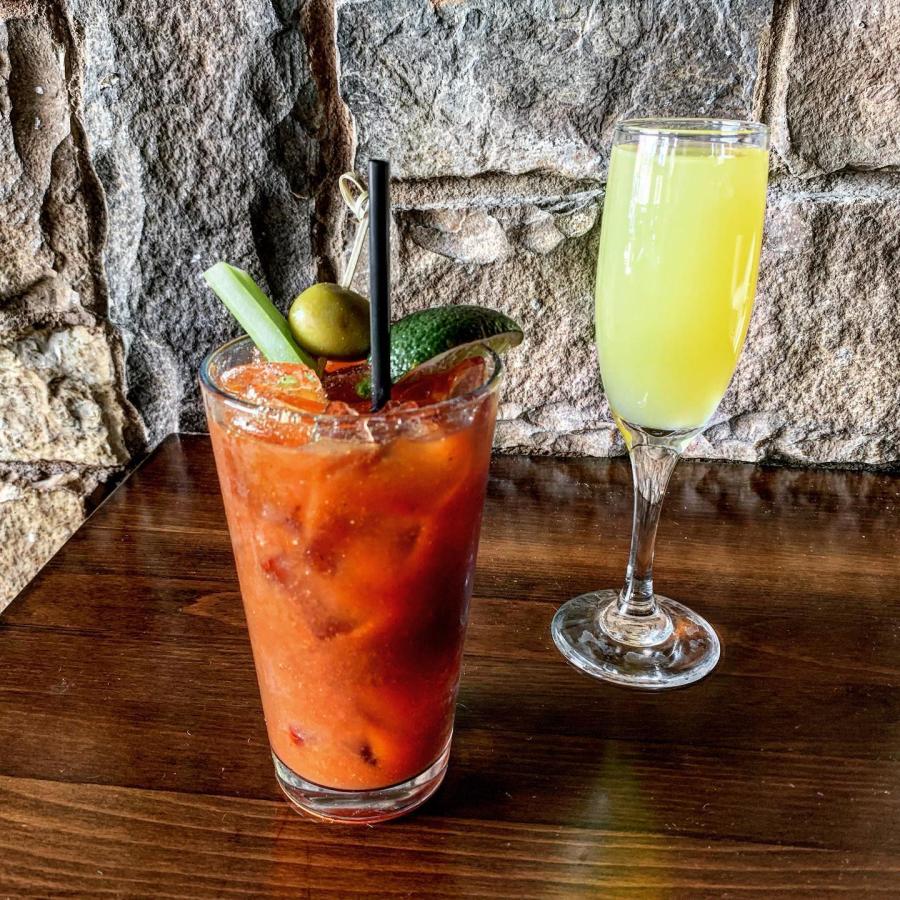 Z'Tejas
Most people associate margaritas with Z'Tejas, but the Mexican restaurant makes a mean Bloody Mary, too. The delicious house option comes with a salty rim, olives, and a lime quarter, a perfect accompaniment to their Zilroy Tacos, filled with scrambled eggs, pork chorizo, black beans, papas bravas, pico de gallo and poblano rajas.
Map: 7221 W. Ray Rd., Chandler AZ 85226 or (480) 893-7550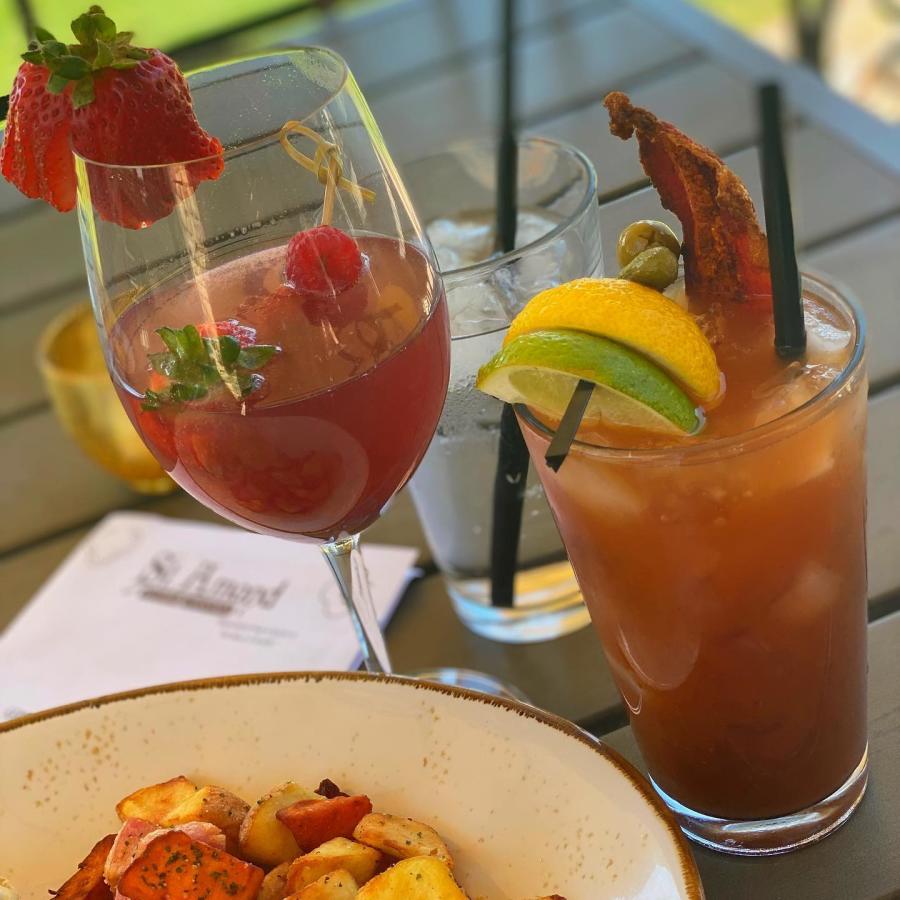 St. Amand Kitchen + Cocktails
Make your way to St. Amand Kitchen + Cocktails for their Sunday brunch from 10 a.m. - 3 p.m. for live music, sports at the bar and one of their delicious dishes made even better with its traditional Bloody Mary. St. Amand's version is perfectly balanced with just the right amount of zip and garnished with olives, lemon, lime, and a slice of bacon.
Map: 3990 S Alma School Rd, Chandler, AZ 85248 or (480) 782-5550

Smokin Fins
A perfect option for seafood fans, the west Chandler restaurant features the signature Fins' Bloody Mary crafted from Tito's Vodka, their house-made Bloody Mary mix, a tajin salted rim, cocktail shrimp and blue-cheese stuffed olives. For $5 more, make it a "Fins' Ultimate Double Bloody Mary" and top it off with Crab Legs.  Weekend brunch is served at Smokin Fins on Saturdays and Sundays from 11 a.m. – 2 p.m.
Map: 900 N 54th St Suite 1, Chandler, AZ 85226 or (480) 508-5971
SanTan Brewing Company
The Bloody Mary at SanTan Brewing Company isn't your typical Bloody Mary, but it's considered by many to be one of the best in Arizona. SanTan's version features chipotle bacon-infused vodka topped with a float of its own Gordo Stout, a nitrogenated Irish stout. Garnished with a smoked chipotle salted rim, green onion, and lime, the drink is available for brunch on Saturday and Sunday from 9 a.m. to 2:00 p.m.
Map: 8 S. San Marcos Pl., Chandler 85225 or (480) 917-8700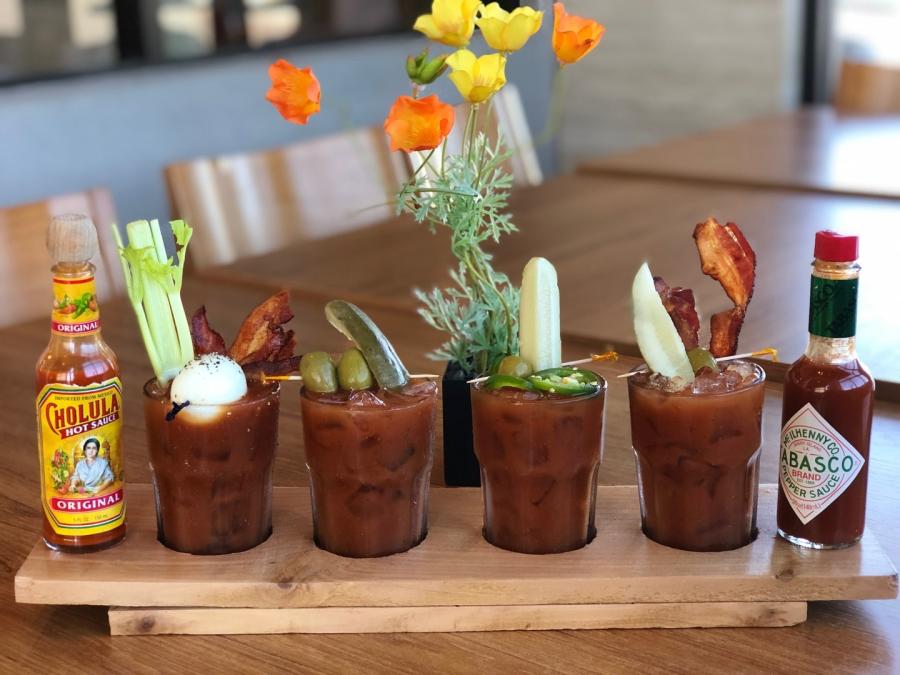 U.S. Egg Breakfast & Lunch Restaurant
For nearly 30 years, U.S. Egg Breakfast & Lunch Restaurant has been serving breakfast, lunch, and great Bloody Marys from 6:30 a.m. to 2:30 p.m. daily. Choose from four varieties: the Traditional garnished with olives and pickles, the Eye Opener served with jalapenos and Cholula Hot Sauce, the Tailgate served with two slices of bacon, and the Bacon N' Egg with 2 slices of bacon and a hard-boiled egg. Or get the Flight and try all four options! 
Map: 5840 W. Chandler Blvd., Chandler AZ 85226 or (480) 705-0868
Helluva Brewing Company
If you are hungry and craving a Bloody Mary, look no further than Helluva Brewing Company where you can get a Breakfast Tostada, Brunch tacos, a Highwayman Breakfast Burger, and more to pair with your Bloody Mary Flight. Helluva's flights include four Bloody Marys of your choice, either Smoked BBQ Bacon, Whiskey Twist, Pickle, Olive, Spicy Horseradish, or the Helluva 'Goody Ole Boy' Michelada. This West Chandler restaurant serves brunch on Saturday and Sunday from 11 a.m. to 2 p.m. 
Map: 3950 W. Ray Rd. Suite 5, Chandler, AZ 85226 or (480) 664-6488