Relocation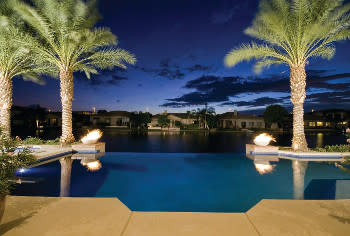 After visiting, you might be thinking about relocating to our sunny part of the world. Chandler is home to great schools, innovative health care, blossoming parks, and a variety of unique restaurants and retail shops.
Named an All-American city in 2010, Chandler was the only one in Arizona to receive this prestigious award. The Chandler Center for the Arts and the award winning City Hall are in the heart of the Downtown Chandler. Intel, the world's leading semiconductor and microchip processor, is the city's top employer. It operates out of a brand new, environmentally sustainable facility. Factor in our 300+ days of sunshine, family-friendly lifestyle, and you've got a great place to call home!
If you're an individual or family and you're interested in moving to Chandler, visit the City of Chandler's relocation page. Businesses interested in relocation to Chandler are invited to contact the City of Chandler's Economic Development Division for personal assistance with site selection, business assistance, demographics, and much more.