Great American BBQ & Beer Festival
Get ready for Arizona's largest and best BBQ event!
Professionally produced by HDE Agency, The Great American Barbeque & Beer Festival happens in Downtown Chandler each March, filling the historic square with the sweet aroma of finger licking good grub and country music.
Each year, the event features regional and national performers for the headline performance, the 2018 Great American Barbeque & Beer Festival will be headlined by country superstar, Rodney Atkins.  Tickets are available at any Valley Basha's location at a discounted rate or online.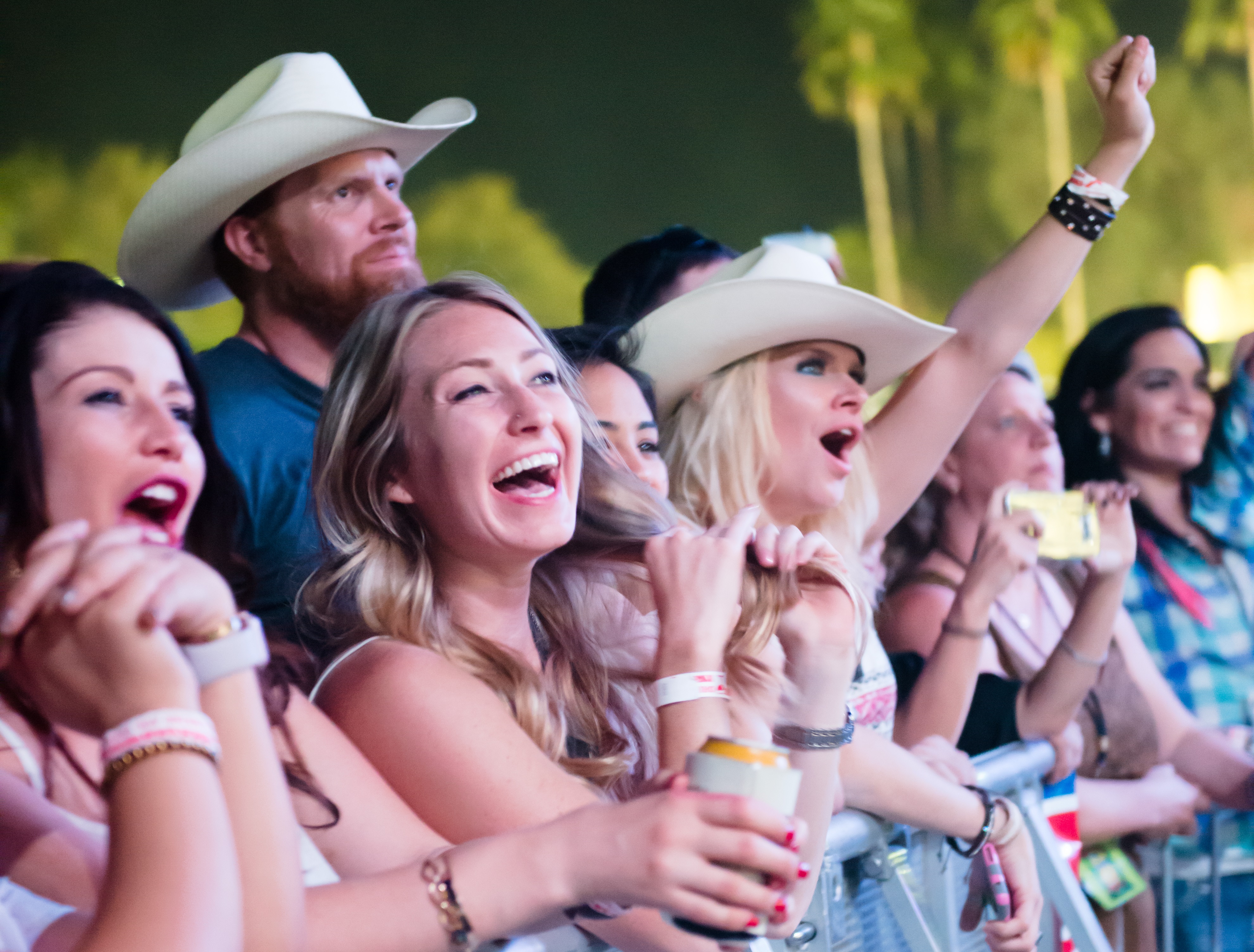 With expanded event zones, and top BBQ and food vendors from across the nation serving up over 20,000 lbs of mouth-watering BBQ paired with 200 kegs of the state's finest craft beer from SanTan Brewing Company - this is an event not to be missed. 
Menu highlights for the 2018 Great American Barbeque and Beer Festival  for food available for purchase:
AZ Barbeque Catering - pulled pork, ribs, tri-tip, BBQ beans, corn, potato salad and nachos
Bama BBQ – brisket bbq nachos, brisket sliders, southern slaw and beans
Bayou Bistro - BBQ, fish, shrimp, po-boys, fries
Bourbon Jacks – bbq pork sandwich, mac & cheese, coleslaw
Boccafina BBQ – tri-tip, sausages, pulled pork, chicken, mac & cheese
Different Smokes BBQ - pulled pork, BBQ tacos, giant BBQ nachos, green chile cornbread and more
Dimon Edge Catering - BBQ pork, smoked beef sliders, loaded tots
Drivewood Fired Grill - Santa Maria-style tri-tip, cheesesteak, street tacos, chicken and mac & cheese
Farmboy Smokehouse - brisket, pulled pork, whole hog spit, andouille sausage, baby back ribs, chicken, chili and Johnny cakes
Grill King – rib tips, ribs, chicken, pulled pork, turkey legs, baked beans, coleslaw
Harris' Smokehouse - BBQ pork, beef, chicken, ribs, hot dogs, beans, coleslaw and corn
Honey Bear's BBQ - beef brisket, shredded chicken, pulled pork, loaded fries, meaty mac-n-cheese, sliders and cowboy beans
Hog Wild Pit Bar-B-Q – pulled pork, ribs and mac & cheese
Honey Bear's BBQ – pulled pork, rib tips, St. Louis spare ribs, fries, beans, mac & cheese
Jamburritos - pulled pork, brisket, hot links, jambalaya
JJ's Louisiana BBQ – ribs, chicken, pulled pork, potato salad, baked beans
Lady Lynn's - ribs, chicken, hot links, potato salad and baked beans
Mr. Wonderful's Chicken & Waffles - waffle and chicken wings, po boys, chicken dirty fries, banana pudding and cheesecake 
Pearson's Catering - catfish, bayou chicken, gator bites, frog legs, jambalaya & po boys
Porkopolis BBQ – red neck tacos, burnt ends, ribs, smoked chicken wings
Q Up! BBQ – bbq, various
Sally's BBQ – pork, beef, ribs, roasted corn
SanTan Brewing Company – chopped brisket sandwich, pulled pork sandwich, mac & cheese, 
SuperFarm SuperTruck – Nopalito fritos, pork or vegan jackfruit street tacos, nopales quesadillas or nachos
Tacos El Jefe - brisket, carne asada, chicken tacos, pulled pork quesadillas or nachos
Taste of Korea - Korean BBQ including spicy chicken, ribeye beef, rice, vegetables and potstickers
Tee's Concessions - lobster mac-n-cheese, pulled pork and fries
The Hitching Post - BBQ sandwiches, loaded potatoes, kabobs, nachos and salads
Thrill Your Grill - wild game meats including wild board, bison, antelope, elk, rabbit, and venison burgers. 
Tom's BBQ – ribs, brisket, chicken, bbq nachos, mac & cheese
Vet's Gone Hog Wild - beef brisket, burnt ends, pulled pork, baby back ribs, hog fries and mac-n-cheese
Vekol Market - carne asada tacos, bbq chicken, corn and baked potato salad
West Alley BBQ – ribs, pork, chicken, slaw and beans
Word of Mouth Grill – pulled pork nachos, chicken wings
WW Enterprises - sausage and chicken on a stick, tornado fires and foot-long corn dogs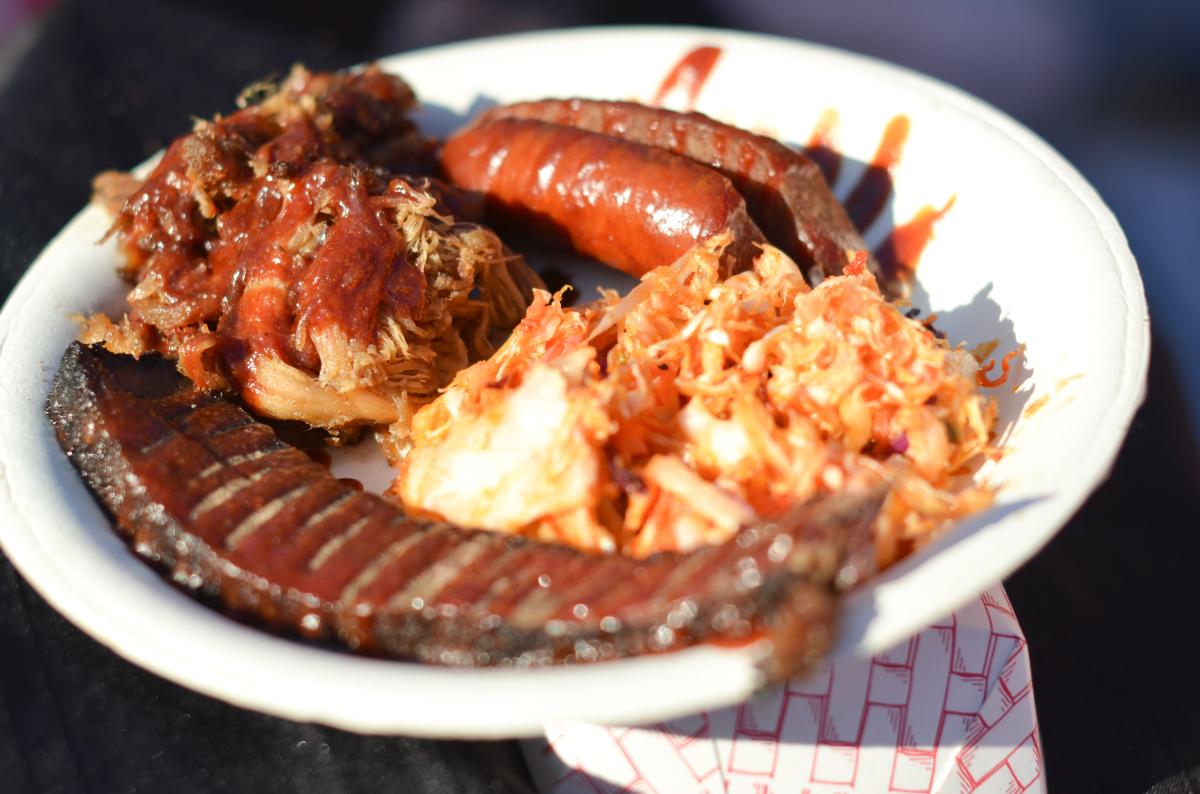 In addition to tasty barbeque, other food options include cupcakes, waffles, berry kabobs, caramel apples, snow cones, churros, funnel cakes, cotton candy, and ice cream. 
The 2018 festival features a full day of country music with various artists starting at 12:30 p.m. and ending with headliner Rodney Atkins performing at 8:30 p.m. on the main stage.  Other activities include cooking demonstrations, a March Madness lounge, a kids zone, mechanical bull riding, jumbo lawn games, two stages of entertainment and more.