Halloween is alive and well in Chandler this year thanks to a variety of frightfully fun events, activities and ideas that will leave you howling for more. From Halloween displays and costume contests, to baked goods, sweet treats and fall-inspired home décor, you're guaranteed to get into the "spirit" of the season at these Chandler entertainment, dining and cultural spots.

Halloween Spooktacular
Gather your favorite ghouls and goblins and head downtown to see Chandler come alive with frightful fun!
There will be free carnival games such as musical headstones, pumpkin sack races, and spooky carnival games—all with the promise of sweet rewards. Guests of all ages can also show off their creative costumes at the Catwalk Costume Parade or put their kookiest dance moves on display at the Halloween Dance Party. But if it's treats you're after, explore candy galore during Trunk-or-Treat, which features multiple candy stations with more than 300 pounds of the oh-so-sweet stuff.
This all-ages, family-friendly experience will be held on Friday, October 28, from 5:30 to 8:30 p.m. Two costume parades are scheduled for 6:15 p.m. and 7:30 p.m. Admission is free.
Map: Dr. A.J. Chandler Park - 178 E. Commonwealth Ave., Chandler, AZ 85224 or (480) 782-2669
Haunted Carwash
Who would have thought getting your car washed could be such a spooky thrill? Every Thursday, Friday and Saturday in October, Vivacity Carwash in south Chandler is hosting a drive-thru haunted experience from 6 to 9 p.m. Admission is $20 per vehicle. 
Map: 5090 S. Arizona Ave., Chandler, AZ 85248 (480) 219-2299
Escape Chandler
What could be scarier than having to find your way out of a creepy cabin in the woods or a rundown motel on a rainy night? Instead of going out this Halloween, stay in…and try to escape one of the many rooms at Escape Chandler. Perfect for boo season, "The Cabin" and "Kate's Motel" challenge you to test your problem-solving skills, while giving you the spine-tingling thrill only Halloween can provide.
312 N. Alma School Road #9, Chandler, AZ 85224 or (480) 466-0005
Screamin' Green Hauntoween
Now through October 31 at Crayola Experience Chandler, kids can creep through frightfully fun attractions, go on a ghoulish scavenger hunt, craft a spooky haunted house, and create a stained-glass creature guaranteed to give you a little scare. And for the ultimate in Halloween fun, kids can make their very own mummy!
Guests are encouraged to dress up and get in the Halloween spirit as they scare up some fun with a variety of creative and colorful activities.
Map: 3111 W. Chandler Blvd. Suite 2154, Chandler, AZ 85226 (602) 581-5370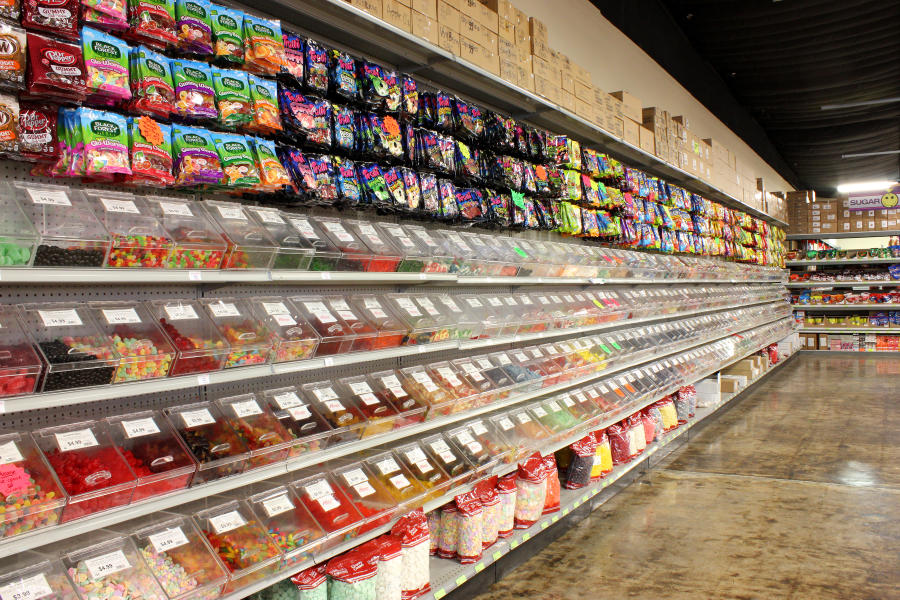 Sweeties Candy of Arizona
Halloween and candy go together like, well, Halloween and candy. For your candy fix, make a run for Sweeties Candy, where you'll find nearly every candy every imagined. From Airheads to Zotz, to everything in between, you'll be in sweet heaven at this favorite Chandler spot.
Map: 1986 N. Alma School Rd., Chandler, AZ 85224 (480) 899-4245
Mix Cooking School
Next to candy, baked goods are high on the Halloween treat list. From cake pops to cupcakes to sugar cookies, learn the finer points of making yummy Halloween-themed treats.
On October 29 and 30, master the art of cake pops drizzled in chocolate and decorated in spooky designs. On Oct. 22, kids will have a blast making ghost and witches cupcakes. And on October 23, 26 and 27, it's sugar cookies galore! Professional cookie designer Marian Thiel will share her techniques for baking and decorating the most perfect Halloween sugar cookies.
Map: 4995 S. Alma School Rd., Chandler, AZ 85248 (480) 825-5293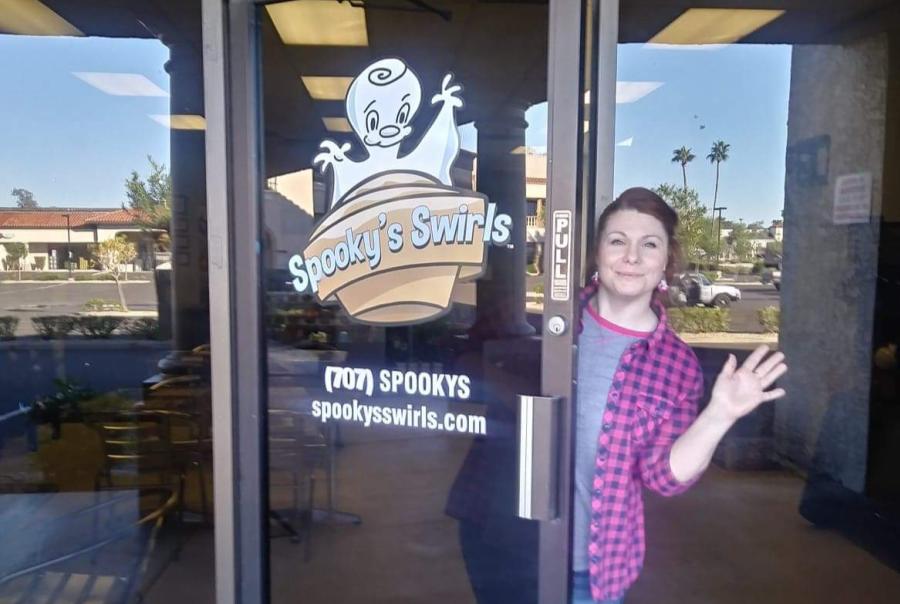 Spooky's Swirls
If there's ever a time to pick up your favorite sweets from your local bakery, that time is now. Spooky's Swirls is every Halloween lover's dream come true. That's because this horror-and-sci-fi-themed bakery whips up some of the most fun and frightening baked goods you'll ever find. And better yet, they're all gluten free!
The bakery is open for in-store and curbside pickup on Fridays, Saturdays and Sundays. Be sure to place your fright night orders early because, well, Halloween just wouldn't be Halloween without a treat from Spooky's!
Map: 3029 N. Alma School Rd., Chandler, AZ 85224 (707) 776-6597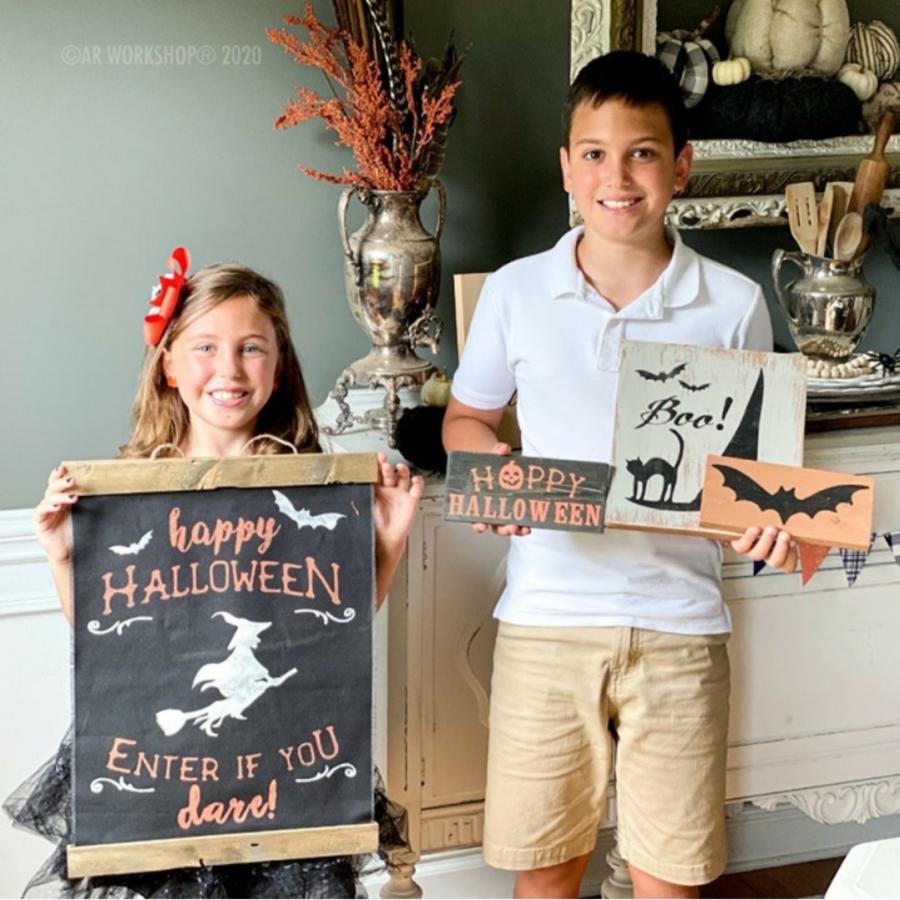 AR Workshop Chandler
Channel your inner artist at AR Workshop, where you'll learn everything from how to make a vintage-inspired wood plank sign to knitting a chunky knit blanket. Throughout October, Halloween is in full swing with such workshops as making monster-themed wood blocks, decorating plank signs with Halloween greetings, and creating chunky knit wreaths and pumpkins. If you're the DIY type, take home a fall or Halloween kit that comes complete with printables, supplies and instructions.
Map: 4040 W. Ray Rd., Chandler, AZ 85226 (480) 270-8133
At-home Movies
If your Halloween night involves Netflix, candy corn, popcorn balls, and takeout from your favorite Chandler restaurant, be sure to check out a flick made right here in Arizona. While "Raising Arizona" is every Arizonans go-to movie, here are just a few others you might be surprised to learn were shot in the Grand Canyon State:
Little Miss Sunshine
National Lampoon's Vacation
Return of the Jedi
Psycho
Jerry Maguire
Bill and Ted's Excellent Adventure