With social distancing the new "norm" these days, there are ways you can still enjoy your favorite Chandler spots and hangouts while keeping a safe distance. From self-guided public art tours, to virtual museum exhibits and small-scale concerts, to getting out and enjoying nature, here are a few spots ideas that will provide fun and safe entertainment.
Chandler Public Art Tour
For over 35 years, the Chandler Arts Commission has made it their mission to enhance the community with compelling and engaging public art pieces that can be enjoyed by visitors and residents alike. Throughout Chandler, you'll find wonderful works of art created by talented local and national artists including "Las Brisas," a 20-foot-tall tree ramada and archway at Desert Breeze Park by metal artist Joe Tyler; and "Turbulent Shade," a stainless steel shade structure on the western façade of the City Hall tower created by Ned Kahn Studios. Take a virtual tour of these stunning works of art at the City of Chandler website, or plan to see them in person. A geographic information system (GIS) virtual tour shows the location of each art piece and image, or enjoy a fast-paced video tour of public and private art tour found in Downtown Chandler.
Uptown Chandler Public Art Project
For even more public art, drive through Uptown Chandler, where you'll find unique installations along Arizona Avenue and Alma School Road. Each created by an Arizona-based artist, the pieces are metal utility boxes transformed into works depicting the essence of the city. Highlights include Jon Arvizu's Southwestern "pop" style desert landscape; Ariana Enriquez's homage to Arizona's natural wildlife and foliage; and Jane Goat's colorful piece illustrating the building blocks that represent the city's vibrancy and growth. A virtual tour is also available at the City of Chandler website.
Chandler Museum
Just because the museum is temporarily closed to visitors doesn't mean you still can't enjoy its programs and exhibits. Currently, you can take a virtual tour of the museum's exhibition, "Gaman: Enduring Japanese Interment at Gila River." Museum director Jody Crago walks you through and narrates the exhibit, which shares stories of incarcerees and their enduring spirit. The tour is available on the Chandler Museum Facebook page. If you're a Chandler history buff, visit ChandlerpediA, an online resource that offers information, lesson plans, videos and photographs documenting Chandler's past.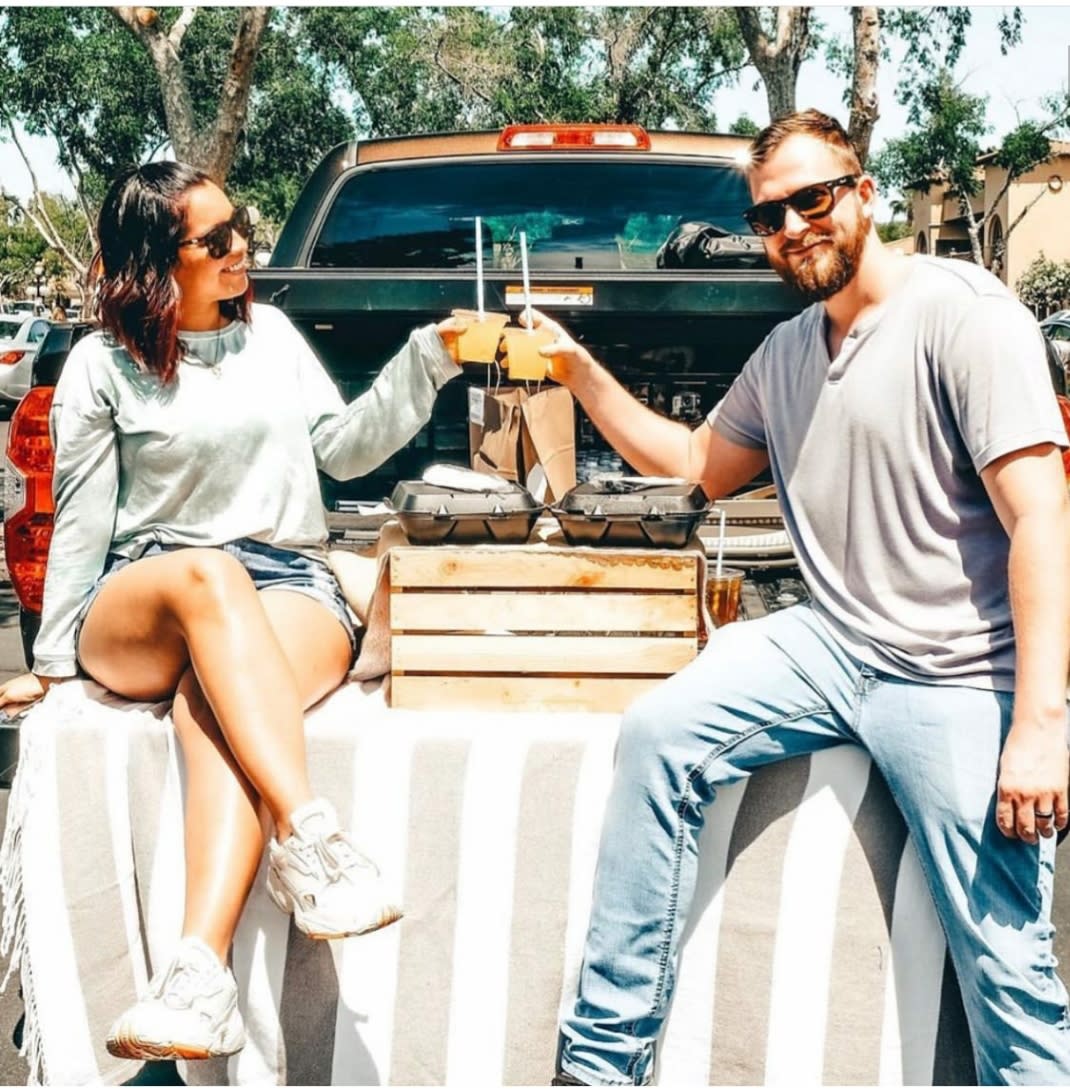 Drive-in brunch at Eggstasy
For a fun new spin on brunch, check out "Parking Lot Weekend Brunch" at Eggstasy in east Chandler. From 8:30 a.m. to 1:30 p.m. on Saturdays and Sundays, you can drive up, snag a parking spot, and enjoy a delicious brunch…tailgate style! Place your order curbside or call it in, then enjoy your meal along with live music and entertainment. Social distanced parking will be in effect, of course, but we can't think of a better way to enjoy weekend brunch again!
Map: 2430 S. Gilbert Road
(480) 361-9275
Nature walk at Veterans Oasis Park
With 113 acres of expansive and sprawling space, Veterans Oasis Park is the perfect place to practice social distancing. As you explore, watch for birds (more than 150 species have been spotted in the park), hike one of the winding desert trails, or cast your line on the banks of the park's 5-acre lake. If you're a star lover, try the Solar System Walk, a half-mile path around the lake that identifies the sun, planets and celestial objects to the scale of the solar system.
Map: 4050 E. Chandler Heights Road
(480) 782-2890
Downtown Chandler Friday Night Live
Believe it or not, downtown is still the place to be on Friday nights. That's because Downtown Chandler Friday Night Live has gone virtual. Live music jam sessions by such local entertainers as The Rave, The Uptown Angel, and Shallow Water can be viewed every Friday night at 6 p.m. on Facebook. Your favorite bars are even getting into the act by sponsoring individual jam sessions, so show your love by ordering a beer or cocktail to go from them before the start of the show.