When Cody Brown opened Arizona Mead Company in Chandler five years ago, most people didn't know much about the sweet alcoholic beverage with a rich and colorful history. At the time, he worked with a man who was making mead at home and decided to start his own business on the side. That was around the same time craft beer was exploding on the market.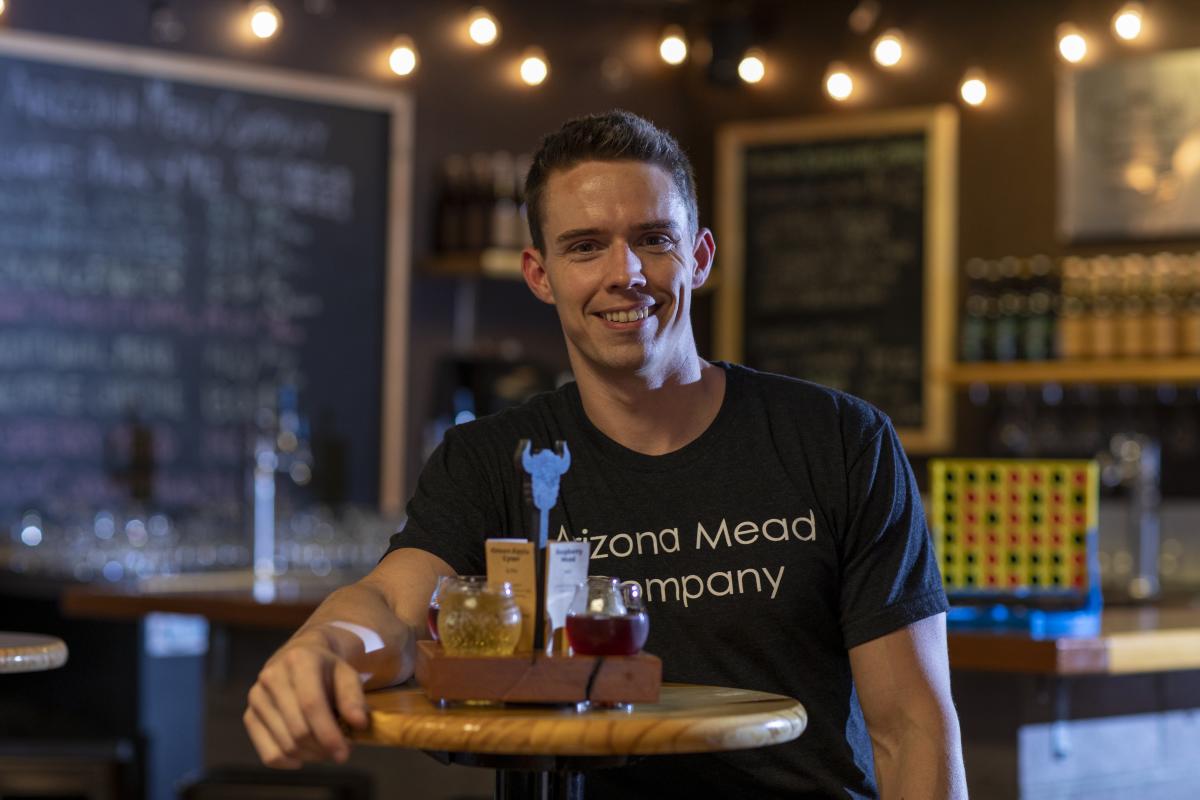 "Now, everyone who drinks craft beer knows about mead," says Brown, a former mechanical engineer who graduated from Arizona State University.
Despite its relative newcomer status to the beverage scene in the Valley, mead is one of the oldest alcoholic beverages in the world. Its makeup also is surrounded by misconceptions. Mead isn't a wine or a beer, but rather a beverage made from fermented honey, the main ingredient, and yeast and water. High sugar content means mead has a high alcoholic content. Plus, it can be dry, sweet or semi-sweet like wine depending on what's added such as fruit or spices.
"We tend to serve mead in the semi-sweet range," says Brown of his lineup that currently includes traditional, raspberry, pineapple chipotle, and a bourbon barrel traditional, as well as a few selections of ciders and cyser, a blend between an apple cider and a mead. He also ferments seasonal flavors such a passion fruit cider, and apple pie, cranberry vanilla and pumpkin pie meads.
Brown sources the 1,000 pounds of honey he uses every month to produce new batches of mead from two Arizona suppliers, Crockett Honey Company in Tempe and Mountain Top in Flagstaff. And just like anything, the better the honey the better the product, according to Brown.
"We go through a lot of honey," he says.
While fans of mead are in the know, finding the location of Brown's operation isn't so transparent. "Until you open the door, it seems like you're in the wrong place, like a darkened warehouse," he says of the somewhat secretive location entrance in an industrial office park marked only by the company's logo, a beer donning a Viking hat.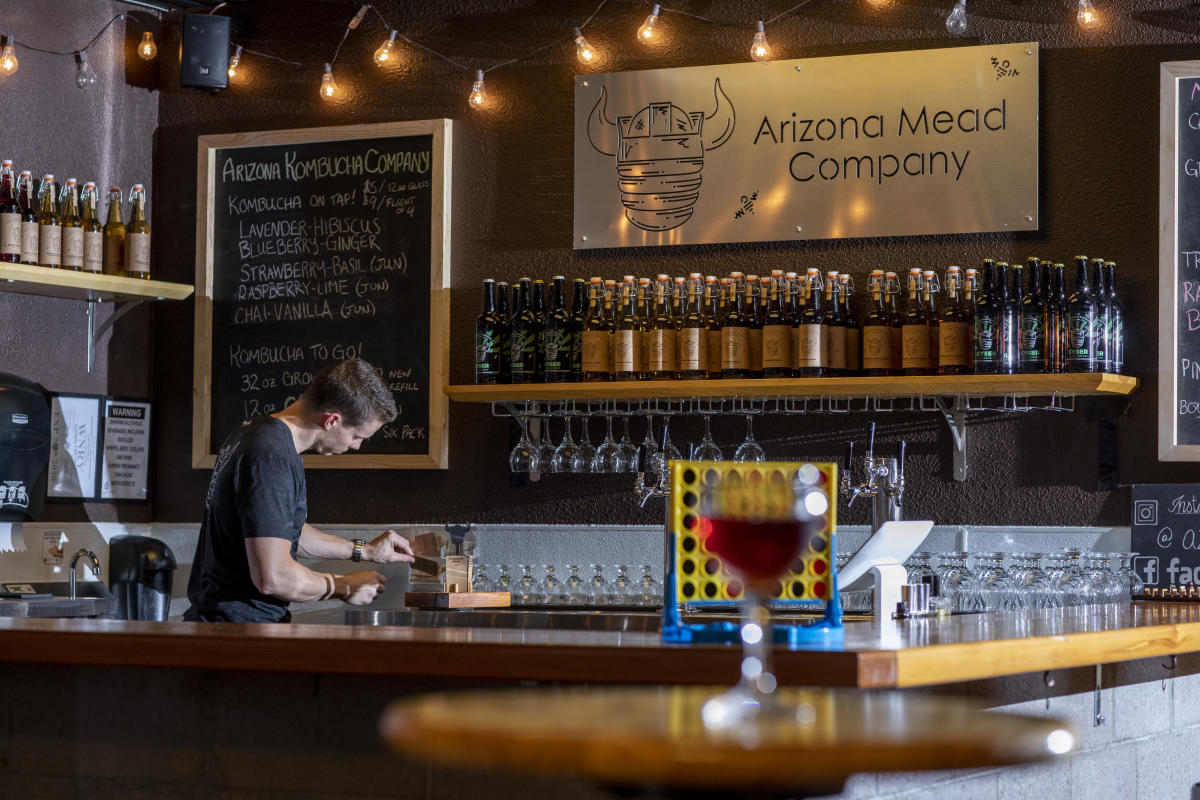 "If people want to find us they usually do," Brown adds.
The fermenters are always full in the 1,600-square-foot facility, according to Brown, and the 450-square-foot tasting room—which seats 32.  Mead orders may be placed online at the Arizona Mead Company website and picked up during their temporary operating hours for mead pickup, open Friday from 5 to 8 p.m. and Saturdays from 3 to 6 p.m.
Brown, who now is a full-time mead maker, doesn't miss his desk job and says the mead business is his alter ego. "It's a way for me to be creative," he says.
And though his products are sometimes sold at local establishments such as Jester's Billiards in Gilbert and My Beer Wine in Tempe, depending on what's available, Brown plans to keep is meadery small and under the radar without lofty physical expansion or distribution growth.
"I originally planned to go super big, but want to keep it a local, Chandler thing," he says.