There's a reason that when meeting planners seek a different experience, they turn to Chandler, AZ. Just outside Phoenix, Chandler has all the amenities, including space and accessibility, planners seek for their Arizona meeting.
Your group will feel like a big fish in the desert here. From the Visit Chandler staff to the hospitality community and down through the community at large, Chandler is as welcoming a destination as you will find. And when your group is ready for a break from the daily grind—particularly in spring or fall—this is the place to be.
Cool air can be refreshing, but nothing quite beats Chandler's mild winter weather, filled with blue skies and sunny days. It really does feel like a breath of fresh air. That's what sets Chandler apart from the many other fine destinations meeting planners may consider – it's almost always sunny here.
Chandler's more than 300 sunshiny days make it ideal for year-round activities and meetings. When the weather isn't a restrictive factor, planners have the freedom to test the limits of their imagination. Hence, attendees walk away beaming from their experiences. You see, this won't be the same old, typical meeting here.
Chandler invites you and your group to break the mold and go beyond the meeting room. Appointments and education are important, but memories and connections often develop in unpredictable moments during a two- or three-day stay. Dining, drinks and disrupting expectations are some of this destination's specialties.
Play to Chandler's strengths when planning a gathering here. Your attendees—and your boss!—will thank you for it when they see the way Chandler rejuvenates and inspires top-tier performances. Here's why Chandler will surprise and delight at your next meeting.
Getting Here
When we say Chandler will score points before a meeting begins, we mean it. Chandler hotels are a mere 20-minute drive from Phoenix Sky Harbor International Airport, with connected nonstop daily service to more than 100 domestic destinations. More than 20 airlines fly into Phoenix, making travel scheduling some of the easiest you will encounter in your planning career.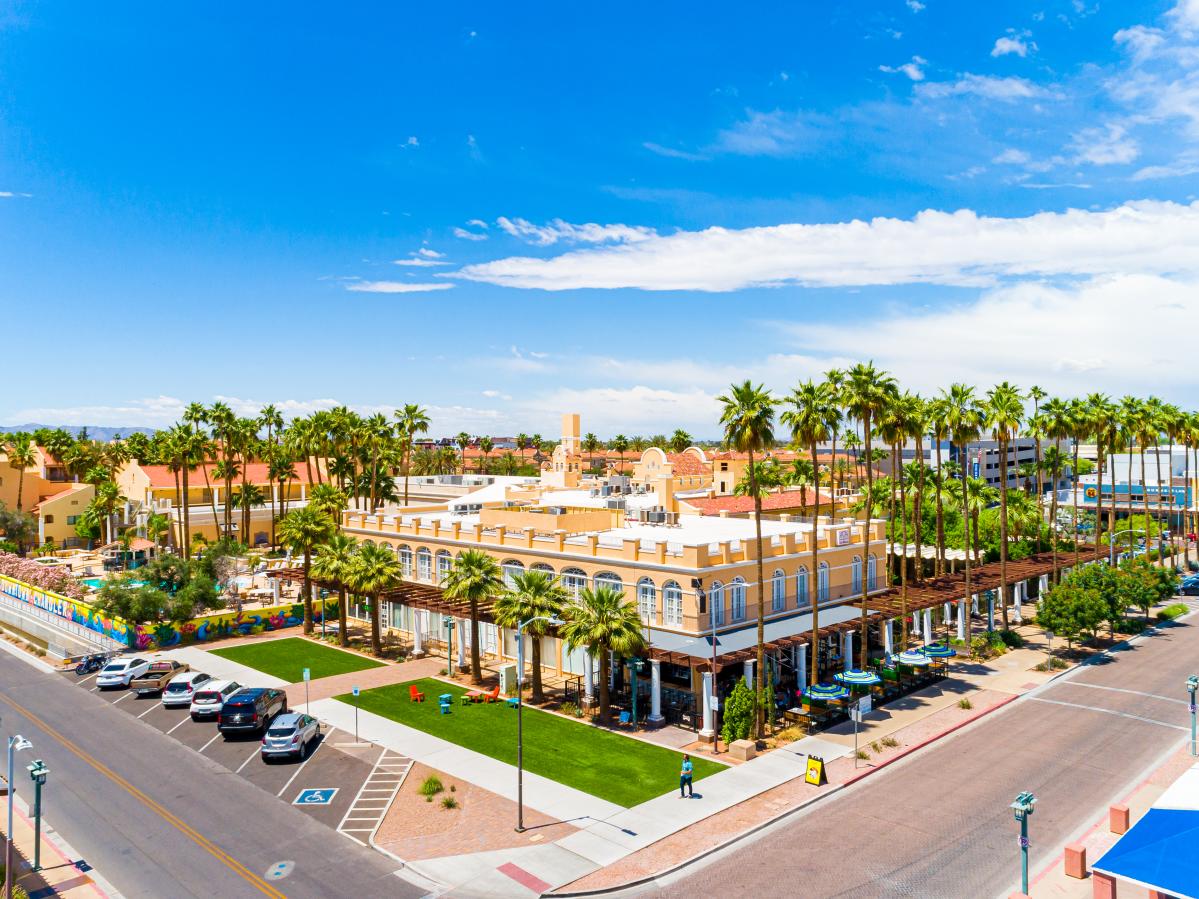 Downtown Chandler
Boutique shopping, local restaurants, Chandler breweries, and a litany of other attractions await visitors in Downtown Chandler. A night on the town can include a pub crawl, dinner at one of the more than 40 area eateries and enjoying live music at one of 14 venues, or a simple stroll around the historic square gazing at unique street art and murals showcasing the vibrant art scene. Attendees at the Crowne Plaza Phoenix Chandler Golf Resort and Hilton Garden Inn Chandler Downtown need only walk outside their hotel to start exploring. If staying elsewhere, don't worry—downtown parking is plentiful. This is a hassle-free environment.

Go for a Ride
Depending on your group's speed, planners have two very different types of activities to get attendees moving. Horseback riding at Koli Equestrian Center is an excellent way to enjoy Mother Nature's surroundings here. Rides are either 60 minutes or 90 minutes and designed to accommodate any skill level or experience. This is the type of teambuilding outing that Instagram was built for.
Speed demons may prefer Radford Racing School, which puts you in the driver's seat. Karts and race cars are available depending on the package you choose, and a 4,500-sq.-ft. event center and on-site gourmet catering are available to transition from a racing event into a reception. Corporate groups are sure to enjoy this thrilling outing.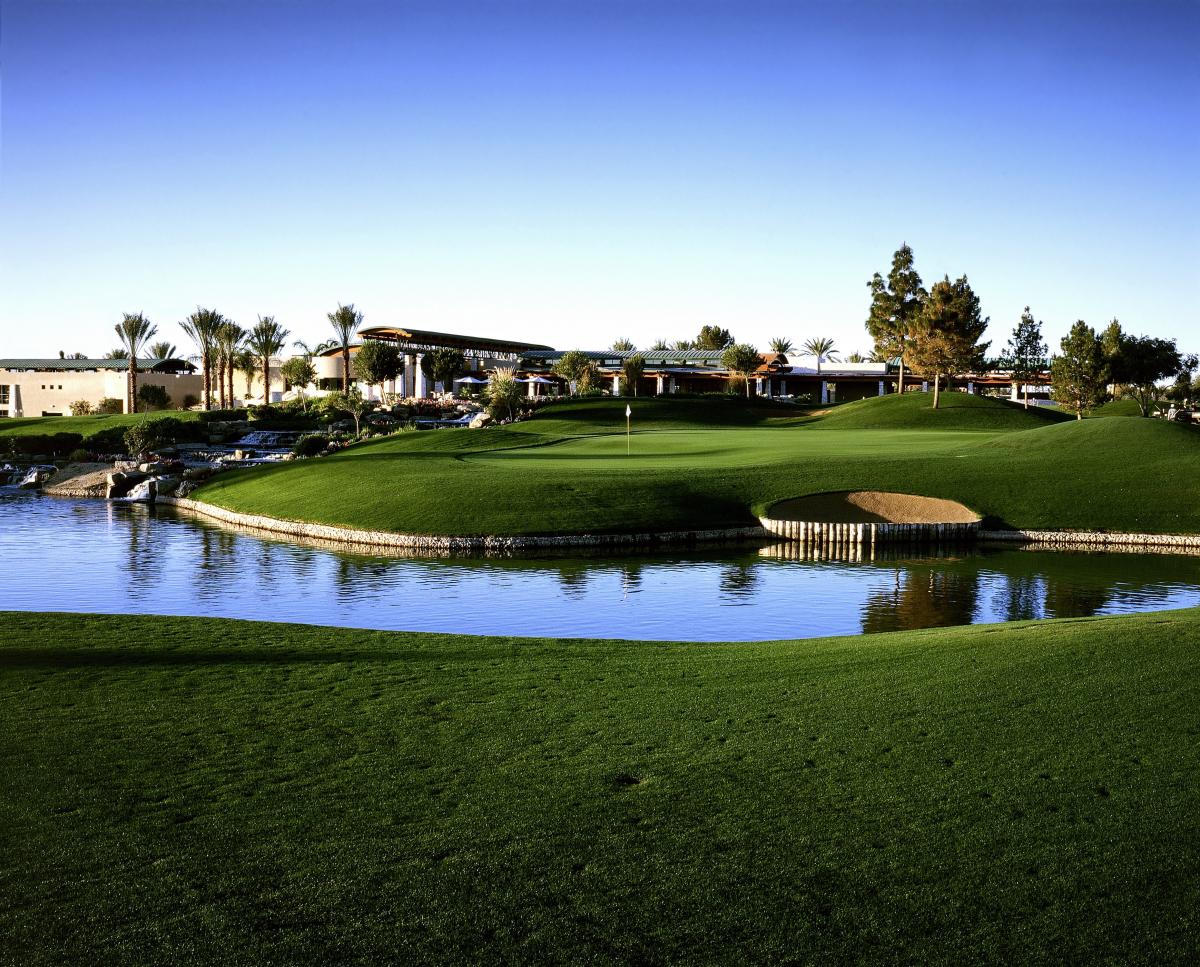 Hit the Greens
Build in recreation time or add a charity fundraiser to take advantage of the region's lush golf courses. The historic San Marcos Golf Course, first grass golf course in Arizona, and the lush Ocotillo Golf Club, with its striking man-made lakes and waterfalls, can be accurately described as an oasis. Beyond trading birdies and bogeys over shoptalk, the venues make for excellent settings for private corporate events.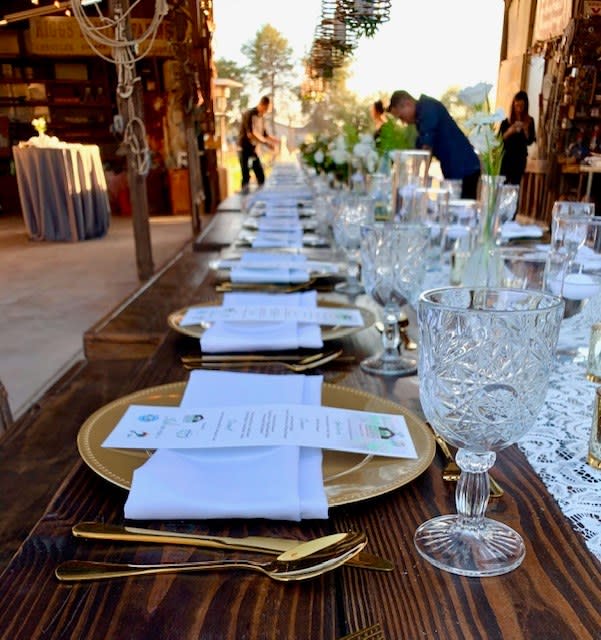 Dine and Drink
Chandler's food and drink scene is vibrant and delicious. Attendees will be abuzz with excitement at the award-winning microbreweries and local restaurants. SanTan Brewing Company is an authentic experience, featuring Southwestern-style ales that amp up the carbonation and taste. Craft 64 Chandler dishes out homemade pizzas and 36 local brews; The Perch Brewery lives up to its billing with 40 draught beers and tropical-inspired garden filled with rescued tropical birds.
Intimate groups will eat up an evening at Greenhouse Gardens, an urban working farm where the farmers work with a restaurant team and local chef to serve up a meal sourced from local, seasonal ingredients – much of which is grown on the premises.
The Hotels
Finding the perfect venue for your meeting is a priority for the Visit Chandler team, and rest assured, Chandler hotels offer a wide range of options to meet your taste and budget. Chandler's largest hotels include:
Visit Chandler's destination experts are committed to making your meeting a success and offer many free services to meet your planning needs. The close-knit community and combination of stellar amenities is a can't-miss proposition. We've taken the hassle out of transforming a meeting into an experience, one that attendees will build on back in the office.
The results speak for themselves. We encourage you to choose Chandler for your next meeting and see how our easy-to-access destination with unusual activities and delicious cuisine will create a memorable meeting no attendee will soon forget.