We are back with another #FeelGoodFriday! The #iChooseChandler team popped in and surprised lucky patrons at the Ginger Monkey Gastropub with gift cards to unique spots all around Chandler. Chandler Vice Mayor Rene Lopez joined the crew to learn more about why visitors #LoveChandler and support our local Chandler businesses.
For some background, Ginger Monkey Gastropub is a well-loved watering hole. The casual restaurant features scratch-made food and drinks in an inviting atmosphere. Recently featured on the Food Network's show, Restaurant Impossible, the revamped restaurant is full of style, ambiance, sips and bites. 
Check out these highlights from our eighth #FeelGoodFriday — where these local patrons received a $25 gift card to try out other hot spots in Chandler.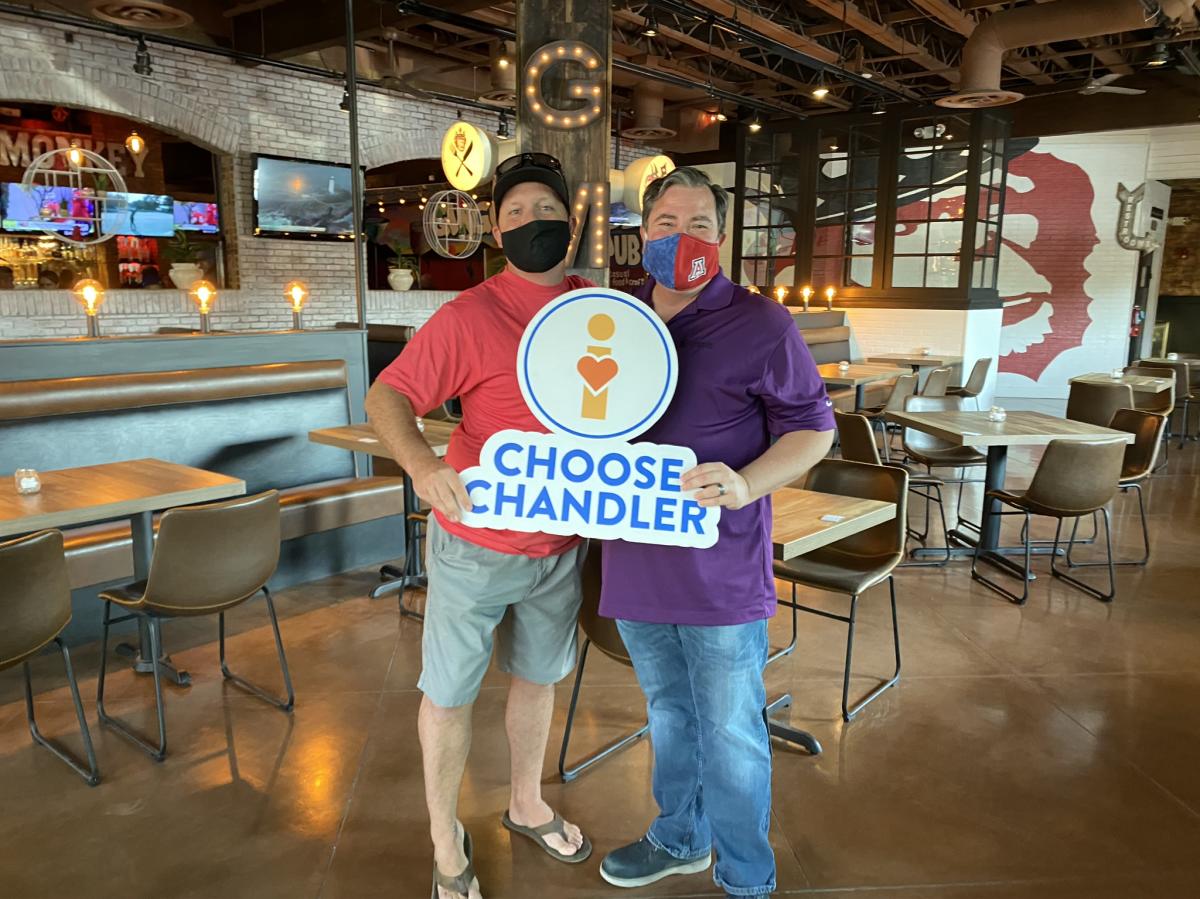 Andrew Schneder
Andrew has lived in Chandler for 12 years and enjoys supporting the restaurants and small businesses in his city. 
"I love Chandler and this community," he said. "It's clean, has great nightlife and a fun downtown. I would not live anywhere else in the Valley." 
When he is not working on the Intel campus in Chandler, you can probably find him out bar hopping, trying new restaurants, seeing a movie at Flix Brewhouse (looking forward to the reopening) or hanging out with friends around town. The decision was quick, he jumped at the chance for a $25 gift card to BKD's Backyard Joint  - one of his other fave hangouts!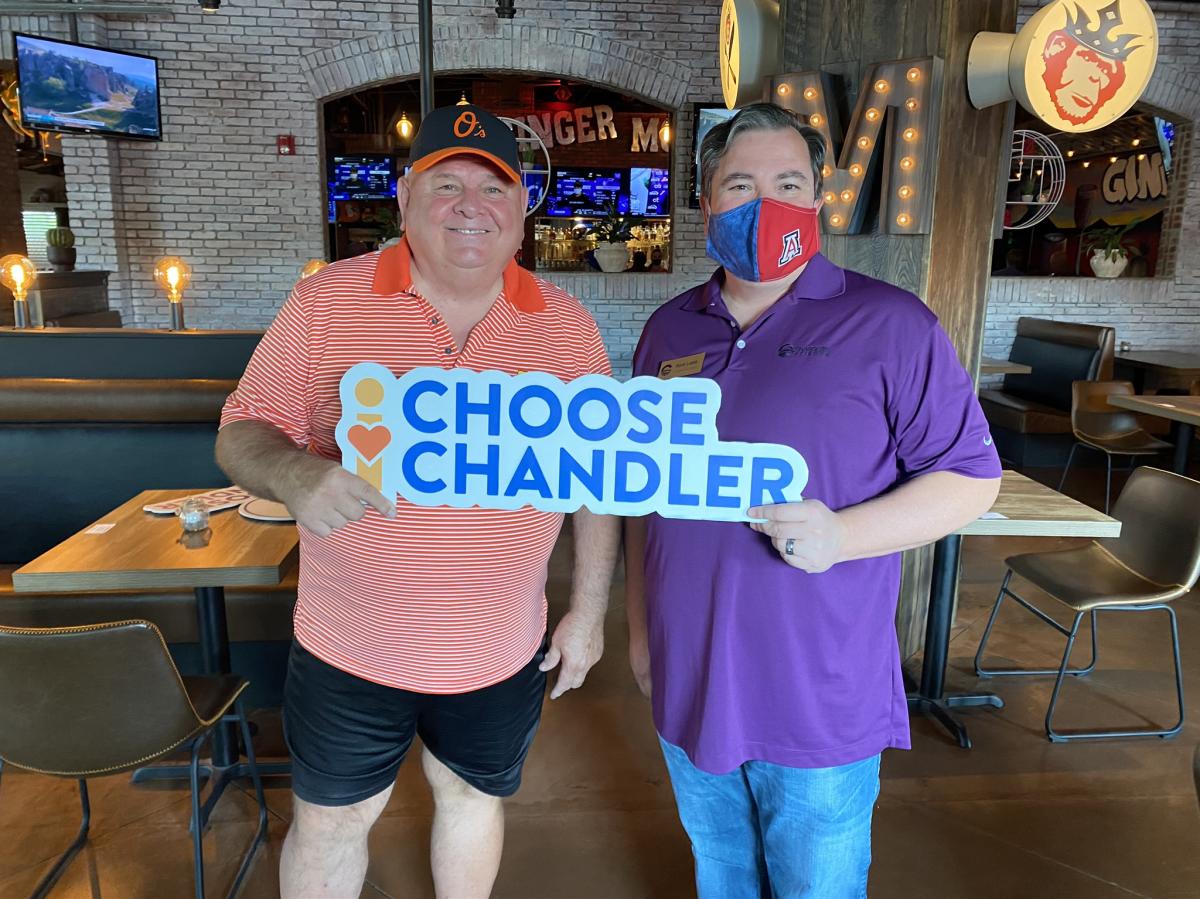 John Hefner 
John is a fan of Ginger Monkey's atmosphere and is well known by the staff for his regular presence at the restaurant. He is retired in the Sun Lakes area and loves to visit Chandler for the community, shopping and food. 
"Chandler is great for golf and baseball," John said. "...Ginger Monkey is one of my favorite spots. I come here four or five times a week."
John is looking forward to having a gourmet brunch with the $25 gift card to Eggstasy he picked up following his time chatting with the #ChooseChandler team.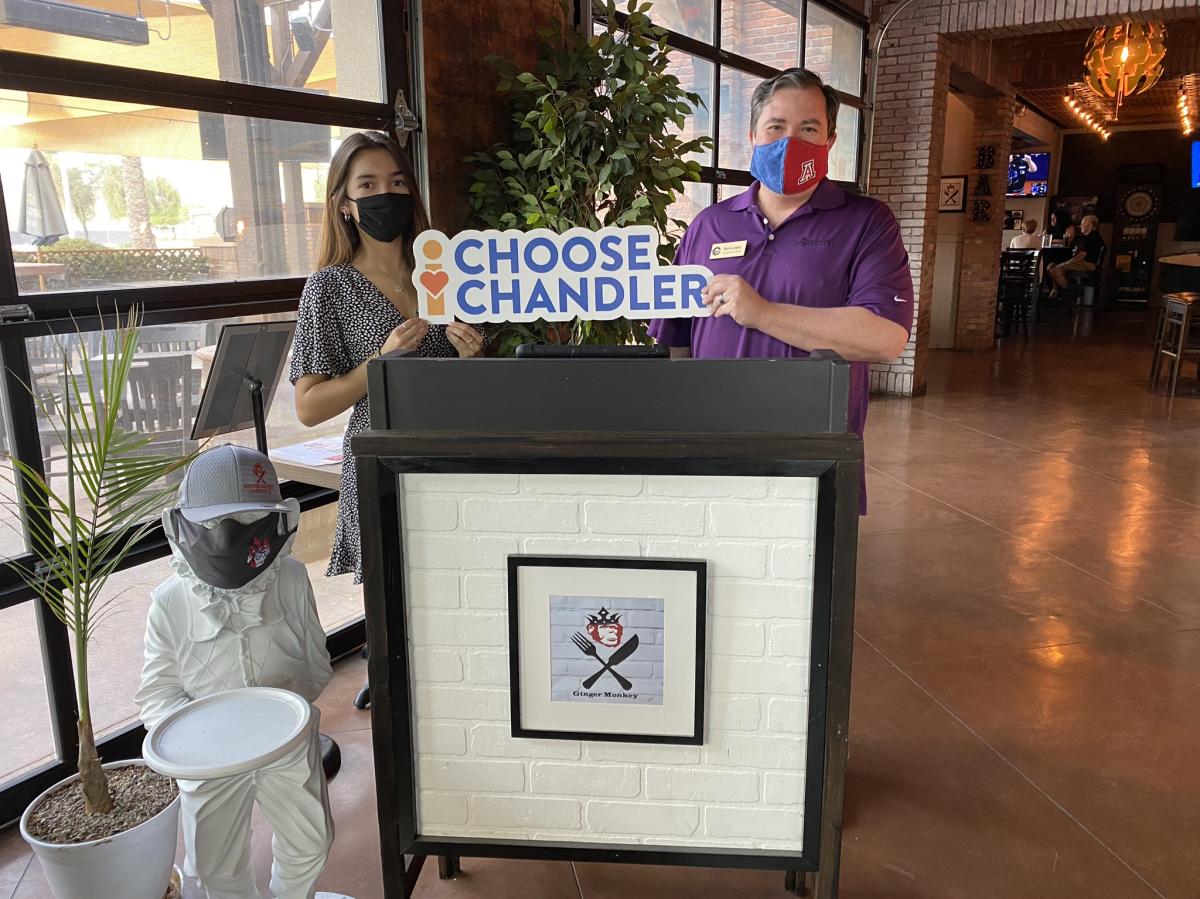 Taylor Carrillo
Taylor is a high school student who lives in south Chandler and works as a hostess at Ginger Monkey. She was born and raised in Chandler and loves her hometown. 
"The people here are really great," she said. "When I am not at work, I enjoy shopping at Chandler's malls or having breakfast at the The Broken Yolk Cafe." 
We hope she enjoys trying out a new spot with her $25 gift card to Roots Coffee and Juicery in south Chandler!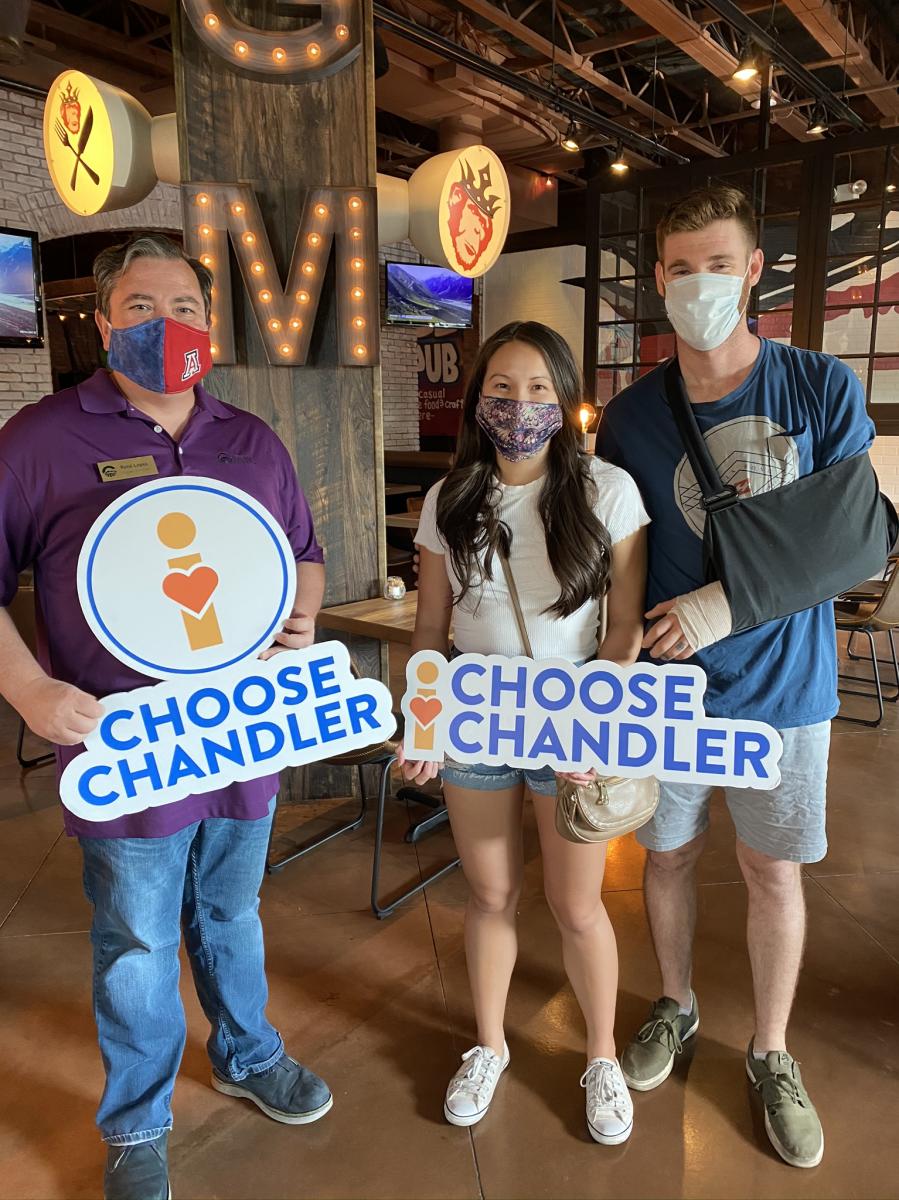 Carter and Marisah Adair
The team spoke with Carter and Marisah on their way into Ginger Monkey to have dinner with friends. They both grew up in Chandler and went to Hamilton High School. They now live in Gilbert, but they come back often to visit family and enjoy their favorite Chandler businesses. 
"The restaurants here are worth visiting for," Marisah said. "Downtown is fun, and it is really cool to see it grow and continue to get bigger and become more of a destination in the city."
For stopping to see the team, Marissa and Carter took home a $25 gift card to Helluva Brewing Company to try out some local brews their next time they are in town. 
STAY CONNECTED
Thank you to everyone who went out this week to support local businesses. Keep an eye out to catch us on a future Feel Good Friday - you never know where you might see the team!
Be sure to follow us on social media: Instagram, Facebook, Twitter and LinkedIn to learn more about Chandler restaurants, stores and businesses and the importance of shopping local.
Until then, we hope you all are staying safe, healthy and Choosing Chandler!