Last weekend the #iChooseChandler team visited Downtown Chandler for another round of #FeelGoodFriday giveaways.
A few lucky, downtown patrons chatted with the team and received $25 gift cards after sharing why they #LoveChandler. Check out what they had to say.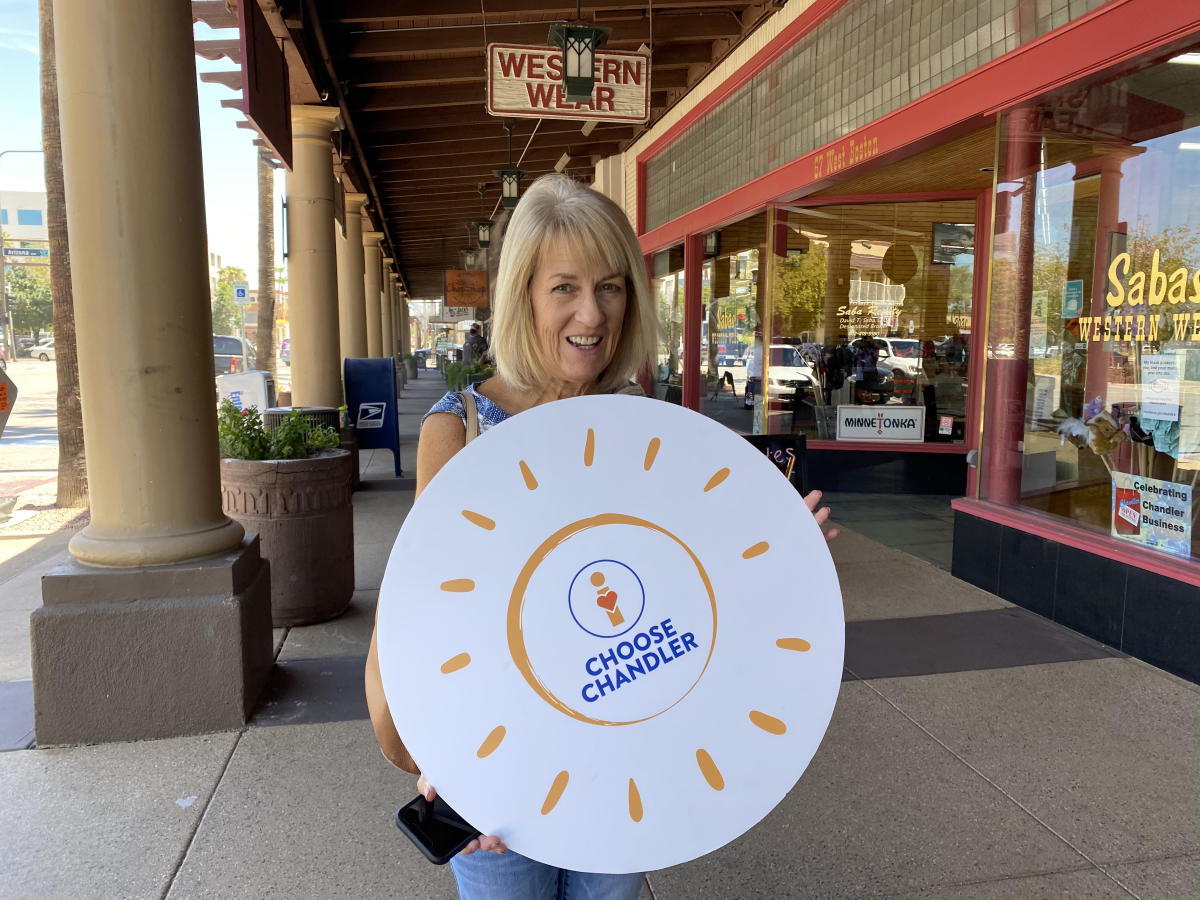 Carla Terzigni
Carla met the team after finishing up her Friday at work with Robert Brown Architects. A resident of Gilbert, she commutes to Chandler for work and loves to try out the new spots for lunch and explore the neighborhood. 
"Downtown Chandler has lots to offer," Carla said. "I love all the cafes and restaurants, and Sibley's West is a great spot to shop for gifts. I took my sister there when she was visiting, and it was a nice time."
After chatting with the team, Carla selected a $25 gift card to Roots Coffee Bar and Juicery in southeast Chandler, which she is excited to try for the first time.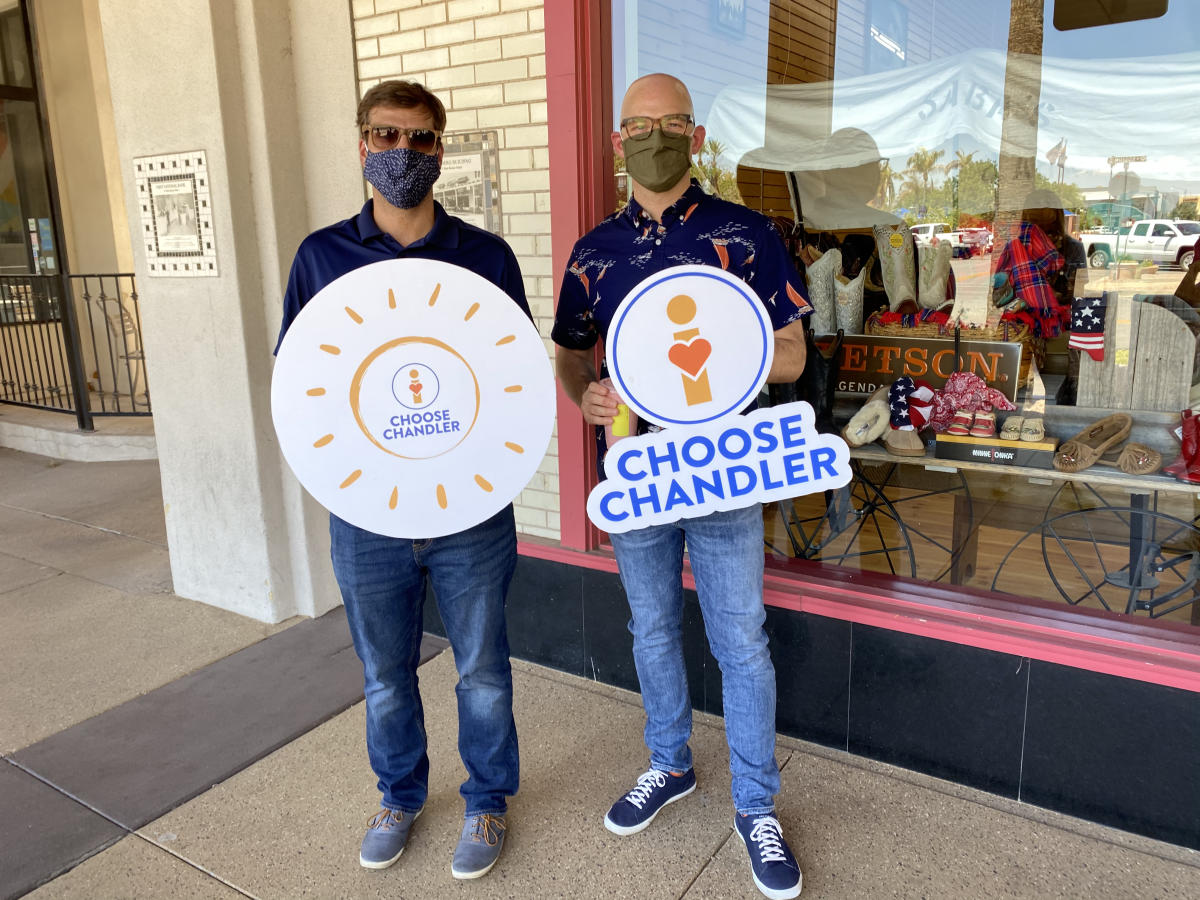 Phil and Heath
Friends Phil and Health spoke with the team while out for lunch in Downtown Chandler. Phil recently moved to the downtown area from North Phoenix and has been enjoying getting to know the best places to eat and visit with friends. 
Phil and Health both work for the Chandler Unified School District and spend plenty of time in the area. "Chandler is a big city with a small town feel, which I love," Phil said. "It's a good family community with great schools (GO CUSD!), and it's just generally a nice place to live." 
As a thank you for chatting with the team on a hot, summer afternoon, Heath snagged a $20 gift card to Hot Bamboo for specialty dumplings, and Phil grabbed a $25 gift card to Grubstack for a new take on comfort food. 
Kay and Kelly
New Chandler residents, Kay and Kelly moved to Chandler earlier this year to enjoy their retirement.  They selected the community for its relaxed atmosphere and active lifestyle, with plenty of new restaurants and Chandler activities to keep them entertained. 
The couple moved to the area from the Pacific Northwest to escape the cold and are enjoying the classic Arizona sunshine. So far, they are loving their time and are getting to know Chandler and all it has to offer. 
As fans of sports bars and classic American food, the couple opted for the $25 gift card to BKD's Backyard Joint to take in a new to them, spot for burgers and brews. 
STAY CONNECTED
#FeelGoodFridays continue and the #iChooseChandler team will be out and about on Friday, August 21st so if you see us, be sure to say hello!
Stay connected with the #ChooseChandler initiative to support Chandler businesses.  You'll find local business spotlights, interesting profiles and articles about all things Chandler on our Instagram and Facebook pages.