The #iChooseChandler team was out and about again on June 19th for another #FeelGoodFriday at Hash Kitchen on Ray Road in West Chandler.
The team surprised five groups of residents with $25 gift cards to small businesses in Chandler, including The Kind Bean and Chon Thai.
Like many restaurants in Chandler, Hash Kitchen has your safety in mind.  In addition to offering takeout, many Chandler restaurants have made modifications to accommodate those who prefer to dine-in.
On-site diners to Hash Kitchen will find that the restaurant has increased the space between tables for socially distancing, prioritized sanitization efforts by adding extra disinfecting steps and frequency and requiring guests and staff to wear face coverings in addition to screening all team members prior to the start of their shift.  Chandler restaurants want you to stay safe and healthy while enjoying your meal out. 
Check out these highlights from week two of #FeelGoodFriday: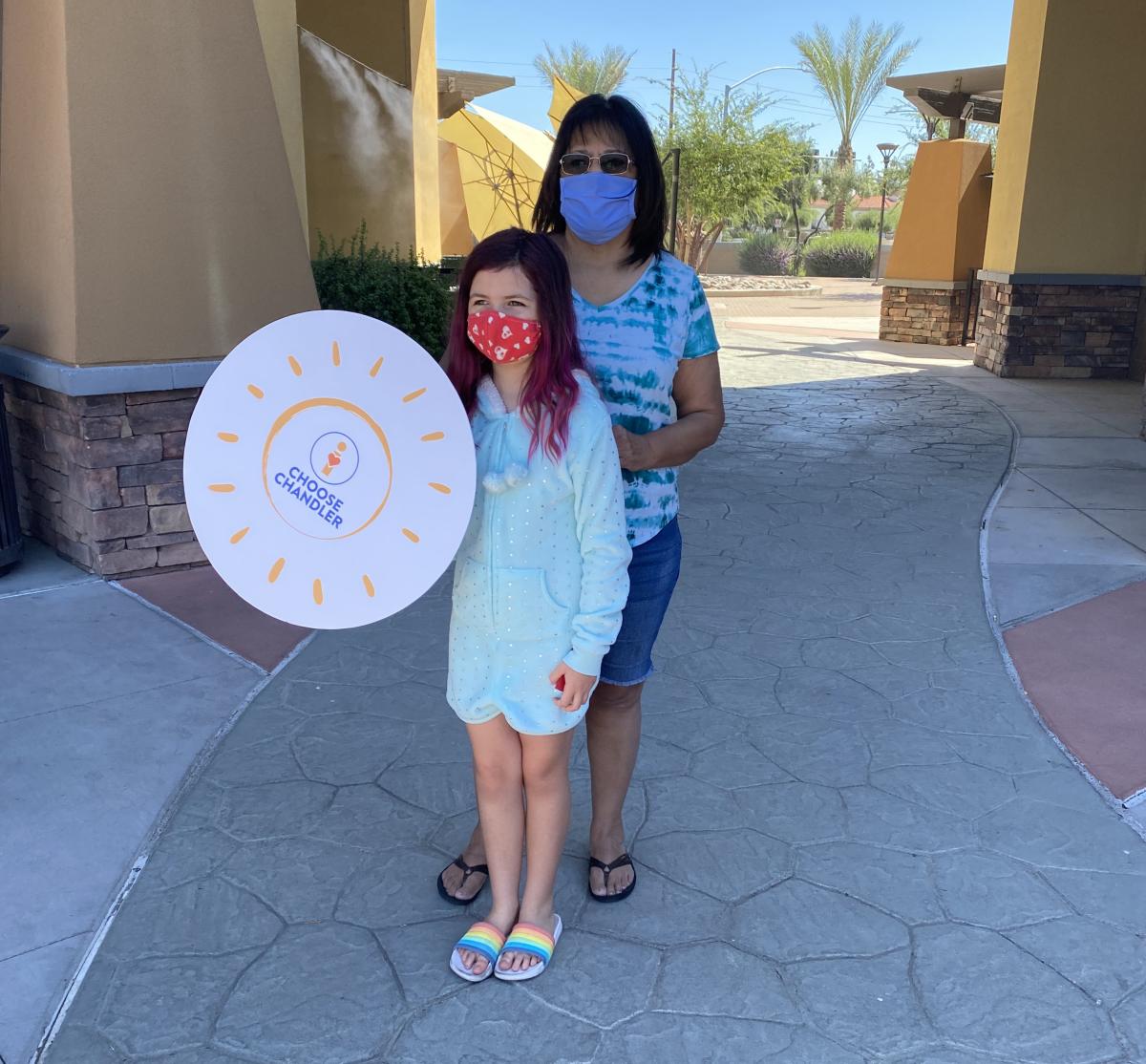 Lupe and Penelope Thomas
Lupe and Penelope live in Chandler and love the City's vibrant downtown, unique culture and one-of-a-kind restaurants. "We love being part of a friendly community where we have good friends and neighbors." 
Favorite things to do in Chandler: Eat at restaurants, walk around downtown and enjoy the Tumbleweed Tree over the holidays.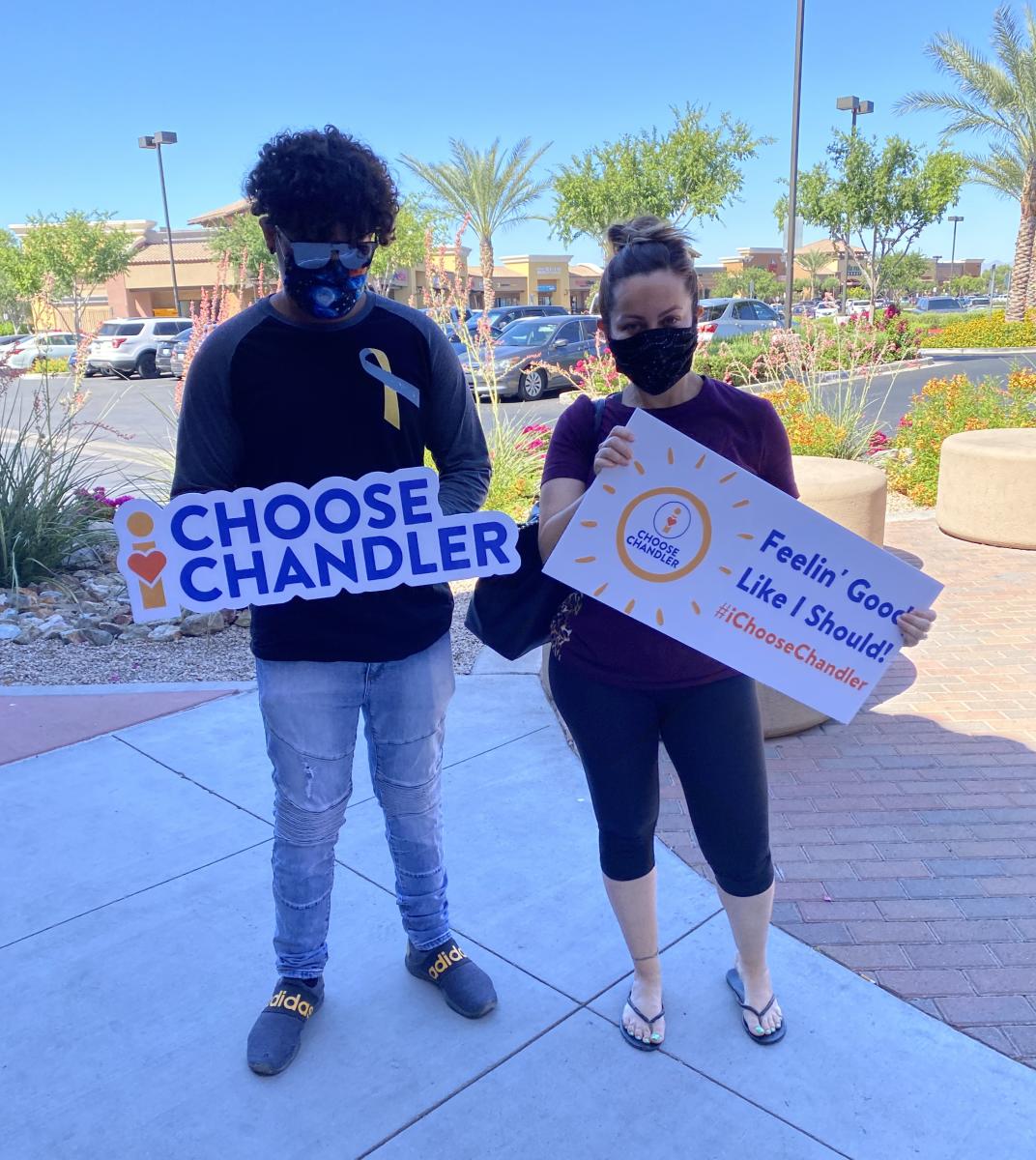 Roxanne Mosley and Marcus William
Roxanne and her son Marcus live in Casa Grande but enjoy visiting Chandler for all of the culture and amenities the City of Chandler has to offer. "We come here for Hash Kitchen and all of the other restaurants, as well as for the doctors and family we have here." 
Favorite things to do in Chandler: Eat breakfast at Hash Kitchen!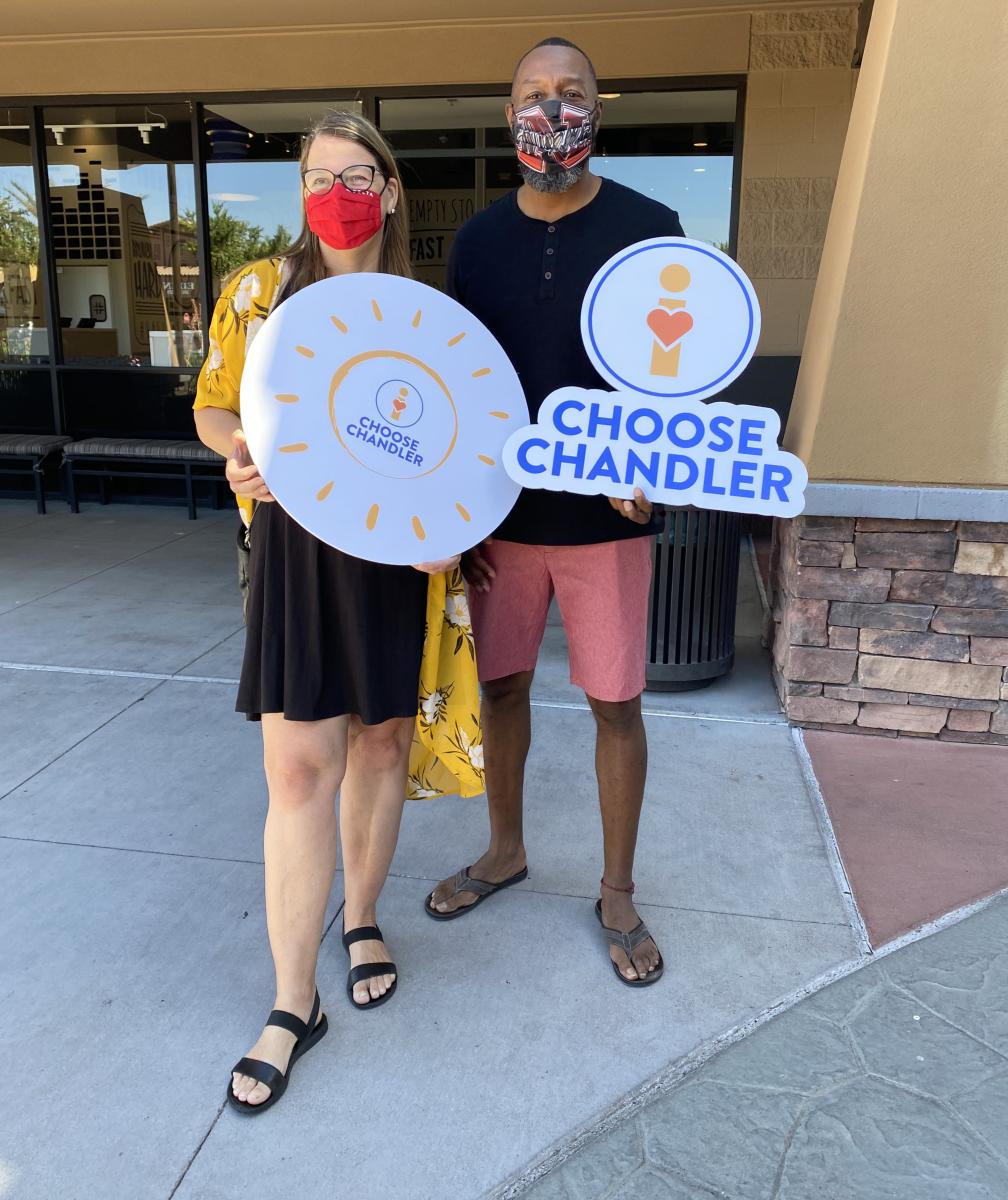 Iris and Dennis Rose
Iris and Dennis live in Phoenix but visit Chandler to eat at their favorite restaurants. "We love Hash Kitchen!" 
Favorite things to do in Chandler: Eat! 

Eddie and Jasmine Dicinto
Eddie has lived in Chandler for 33 years. His daughter Jasmine was born and raised here, and still lives in Chandler. Jasmine said she loves Chandler because "It is always changing. I like all of the small businesses and places to eat. I grew up doing the traditions and going to the Ostrich and Jazz Festivals. I like the thought of being able to do that with my own kids one day."
Favorite thing to do in Chandler: The Ostrich and Jazz Festivals.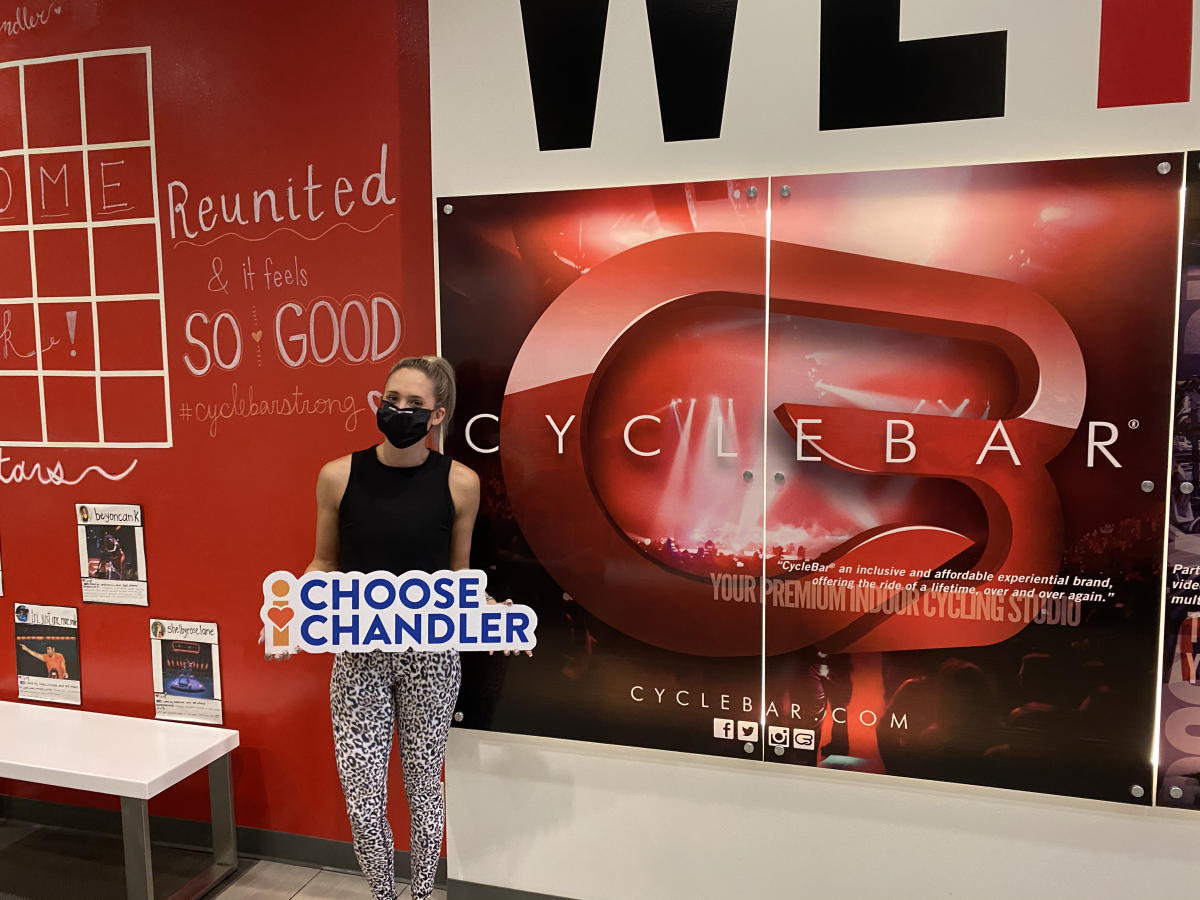 Megan Franks
Megan lives in Scottsdale but travels to Chandler for work as the general manager of Cyclebar. "I love this community of people. We see so many diverse groups of people and ages and abilities. I appreciate all that this community has to offer."
Favorite thing to do in Chandler: Cycle and eat brunch at Hash Kitchen.