What's not to love about Fridays? Well good news - there is now one more reason to say #iChooseChandler – it's for the all new, Feel Good Friday. 
Over the next couple of months – the #iChooseChandler team will be out and about in Chandler:
Reminding residents of the importance of choosing Chandler first and keeping our local economy strong.
Engaging with those living and visiting Chandler – why do they choose Chandler?
And surprising them with a $25 gift card to a Chandler business.
Rolling the first Feel Good Friday out last week, the #iChooseChandler team partnered up with Chandler City Councilmember Jeremy McClymonds and hit south Chandler.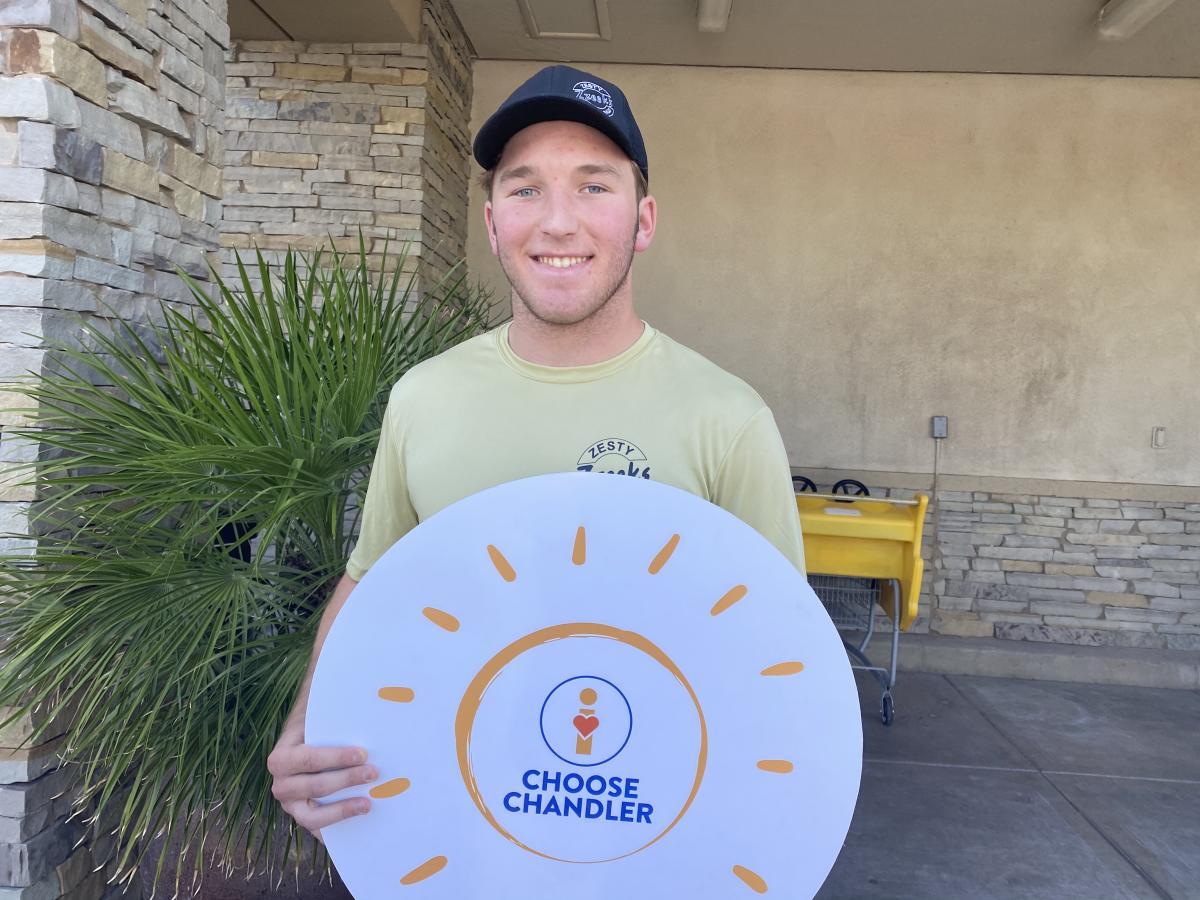 Ryan Castillo
Right out of the gate, we met up with the nicest young man, Ryan Castillo – a recent high school graduate who moved to Chandler four years ago when his mom took a job in the community and he, too, works in Chandler – just up the road at Zesty Zzeeks Pizza & Wings.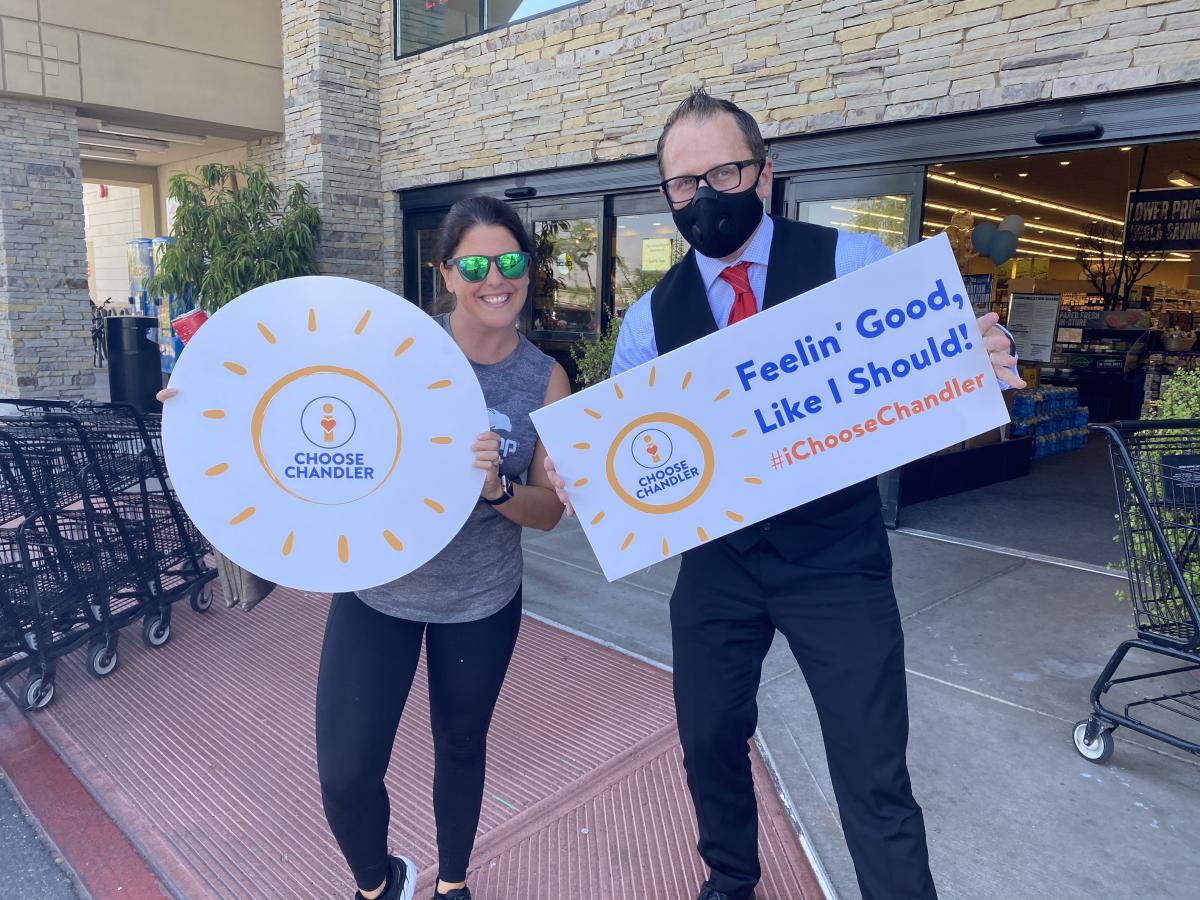 Rebecca Tynan
"We moved to Chandler from Southern California four years ago and we love it here!" exclaimed Chandler resident Rebecca Tynan. Tynan moved here with family when they fell in love with the affordable cost of living, the family-friendly lifestyle and the quality of life.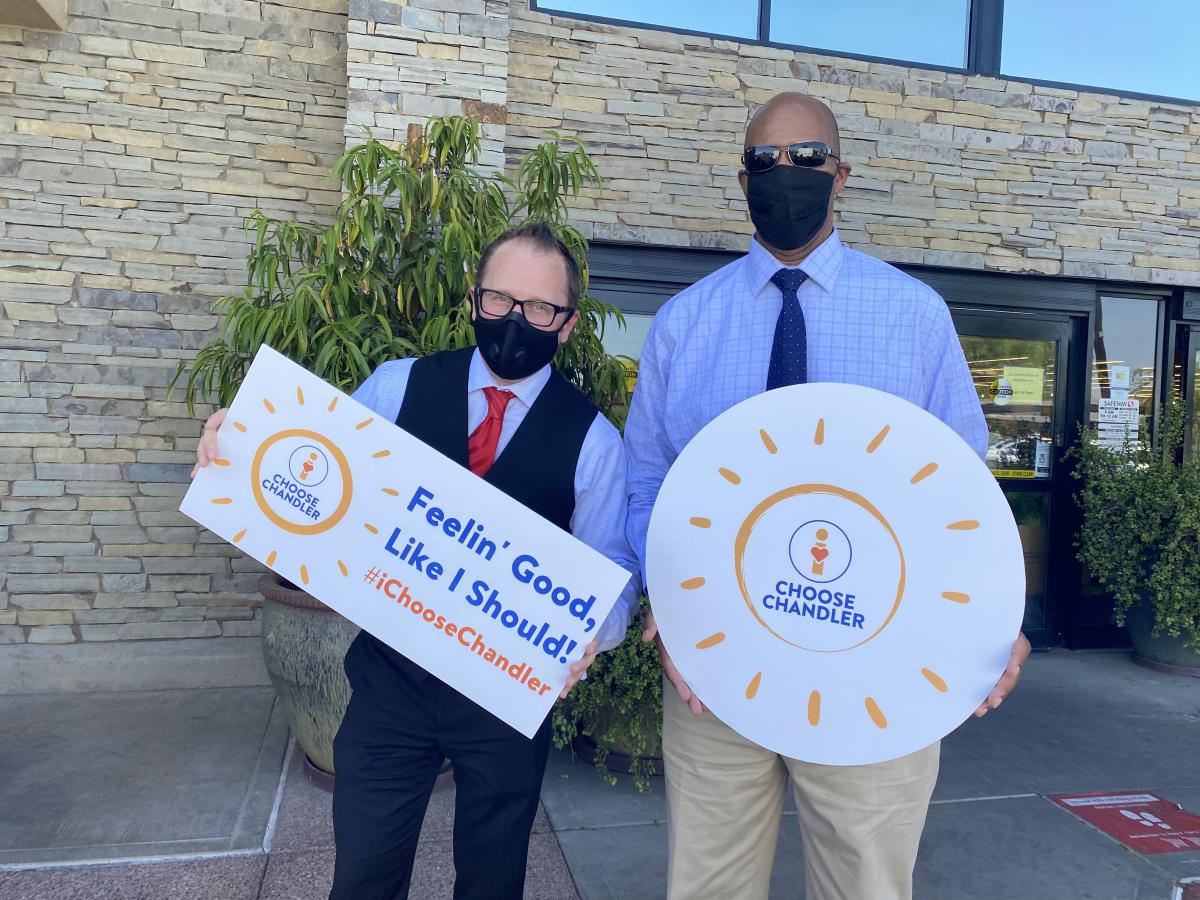 Darryl Carrington
"Coming to Chandler has been the best (decision) for us," shared Darryl Carrington who moved his family to the community, twelve years ago so his eldest could attend Hamilton High School and is a huge supporter of the quality schools in Chandler. At the time, his son was very good at football and the Hamilton High School team was "dominating" the high school football scene. His son graduated in 2009 having received a full scholarship to Stanford. 
His family has experience with two great Chandler high schools - having a Hamilton Huskie and Chandler High Wolf as his youngest graduated from Chandler High School (CHS) semi recently. He and the family really appreciated the diversity at CHS and how the range was at every level of the school – a true "melting pot" of backgrounds, programs and opportunities.  His youngest played football as well and received a full-scholarship to Nevada.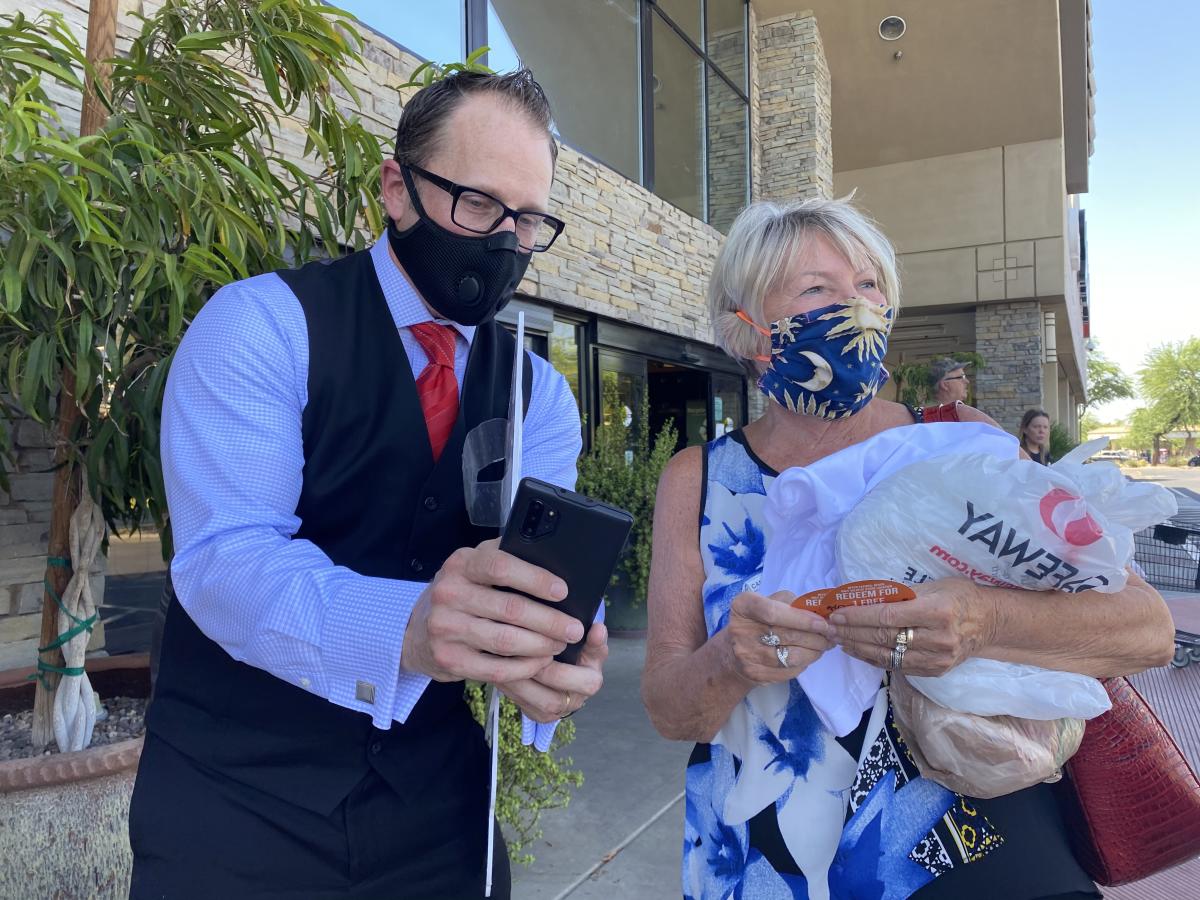 Sandra Worden
As the team concluded the outing, we met Sandra Worden who has lived in Chandler for the past 11 years. Following a 40-year career at NASA, she and her husband are big fans of Downtown Chandler as the two of them or her and her girlfriends love to go out for a meal and they love a good game of Pickleball – "We're big Chandler fans!"  And good news, if you need a spot to go over the holidays – you might just blend in at Sandra's table – they have so much family living here that they had 65 people for their Easter celebration!
So get ready Chandler and keep an eye out for the #iChooseChandler team – over the next two few months we'll be visiting sites all over Chandler – and who knows, we might even drop a hint or two where the team will be this Friday, June 19!