There's nothing more pleasing than a piping-hot pizza bubbling over with a golden layer of cheese and heaped with a variety of fresh toppings. It is, hands down, the quintessential comfort food. When pizza sure would hit the spot, pop into these Chandler pizzerias for some of the best slices in town.

Shane's Pizza on 87
Home to the Big A** Slice, this family-owned and -operated pizza joint is the place to go if you've got pizza on the brain. While the restaurant serves whole pizzas, just one slice—rumored to be equivalent to three normal size slices—is guaranteed to satisfy your cravings. Toppings run the gamut from pepperoni and sausage, to olives, mushrooms, pepperoncini, and everything in between. If one slice isn't enough, order a combo, which includes the Big A** Slice with a drink and your choice of salad, wings, or fries.
Map: 1368 N. Arizona Ave., Chandler 85225 or (480) 732-0087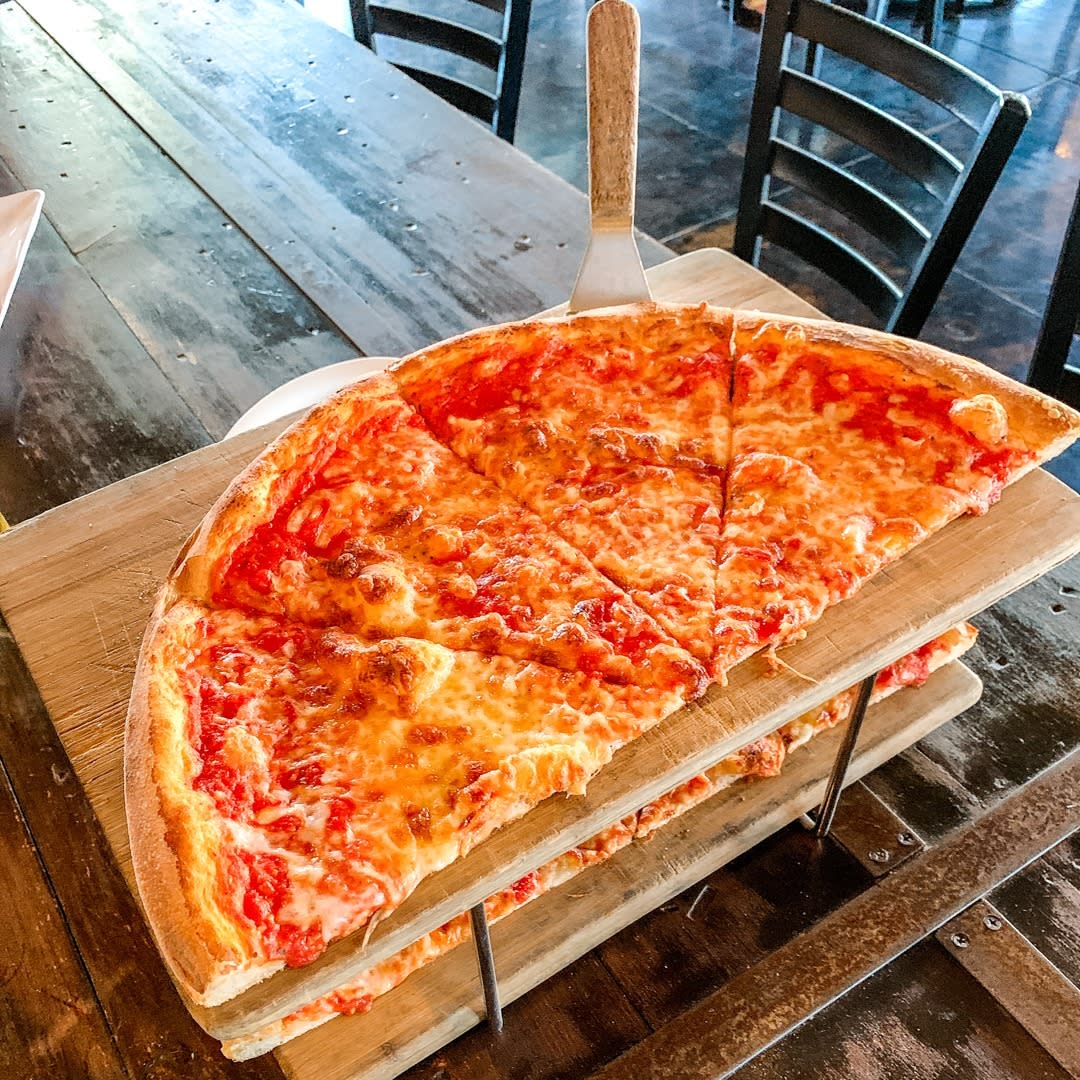 Crust Simply Italian
If you love pizza, Downtown Chandler just became your new go-to for the best pizza lunch special in town. That's because Crust offers a smoking deal of two slices and a drink for…wait for it…$7.50! Known for its New York-inspired Italian food, this downtown fave offers New York- and Sicilian-style pizzas, available in a variety of selections and with a number of toppings to choose from including artichoke hearts, soppressata (Italian dry salami), and shrimp.
Map: 10 N. San Marcos Place, Chandler 85225 or (480) 917-4903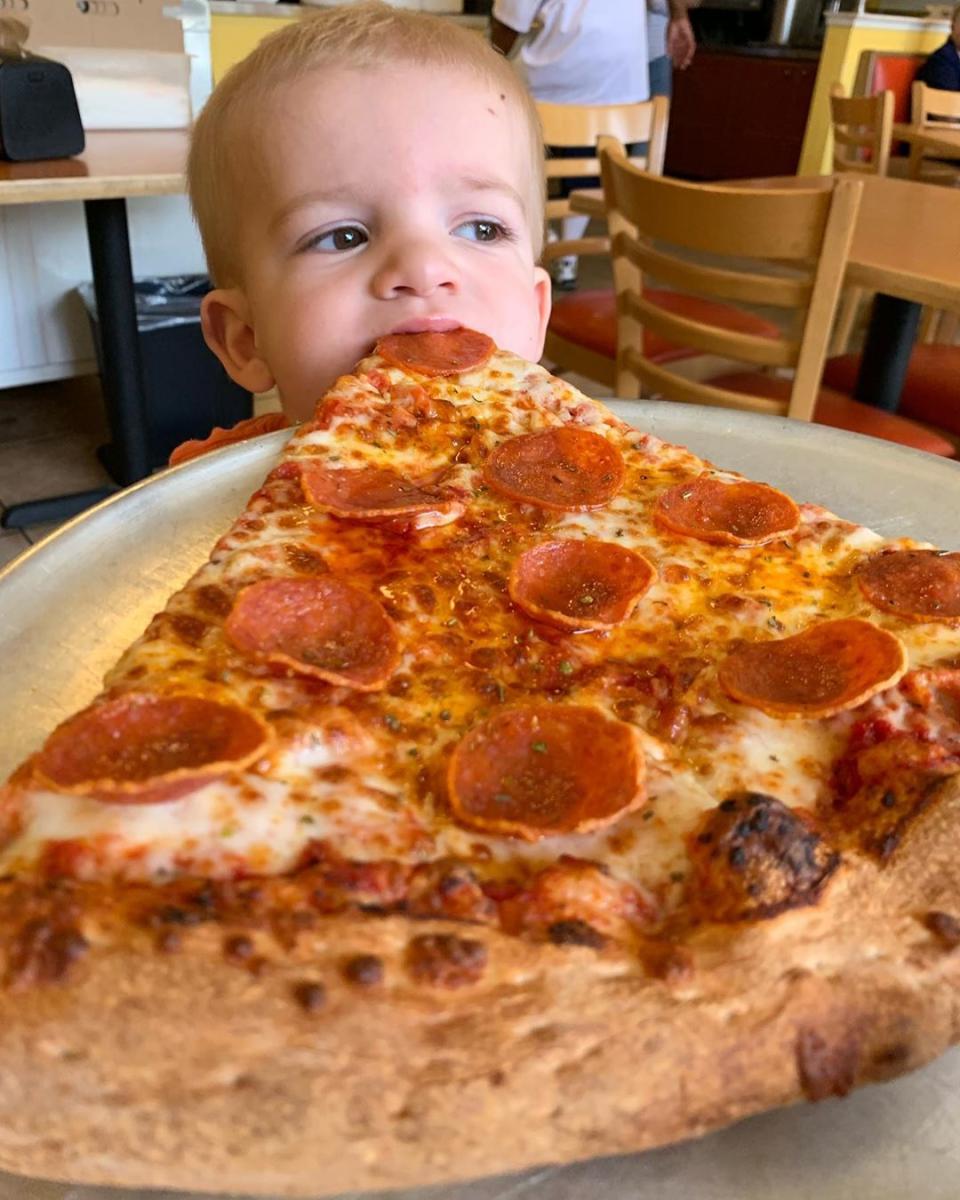 Jimmy & Joe's Pizzeria
When a pizza joint calls their slices "serious," you know you're in for something special. Such is the case at Jimmy & Joe's, where the Serious slice is not for the faint of heart. While the whopping slice is big enough to feed two (even three!) pizza lovers, you'll have a hard time sharing. That's because you can get a Serious slice in any of their specialty pizzas. Try the Company Combo (pepperoni, tomato, green pepper, mushroom, sausage), the Popeye (spinach basil, garlic, feta, tomato, mozzarella), or the Buffalo Chicken (hot sauce, chicken, cheddar, and Jack cheese blend), just to name a few.
Map: 4040 W. Ray Road, Chandler 85226 or (480) 963-6633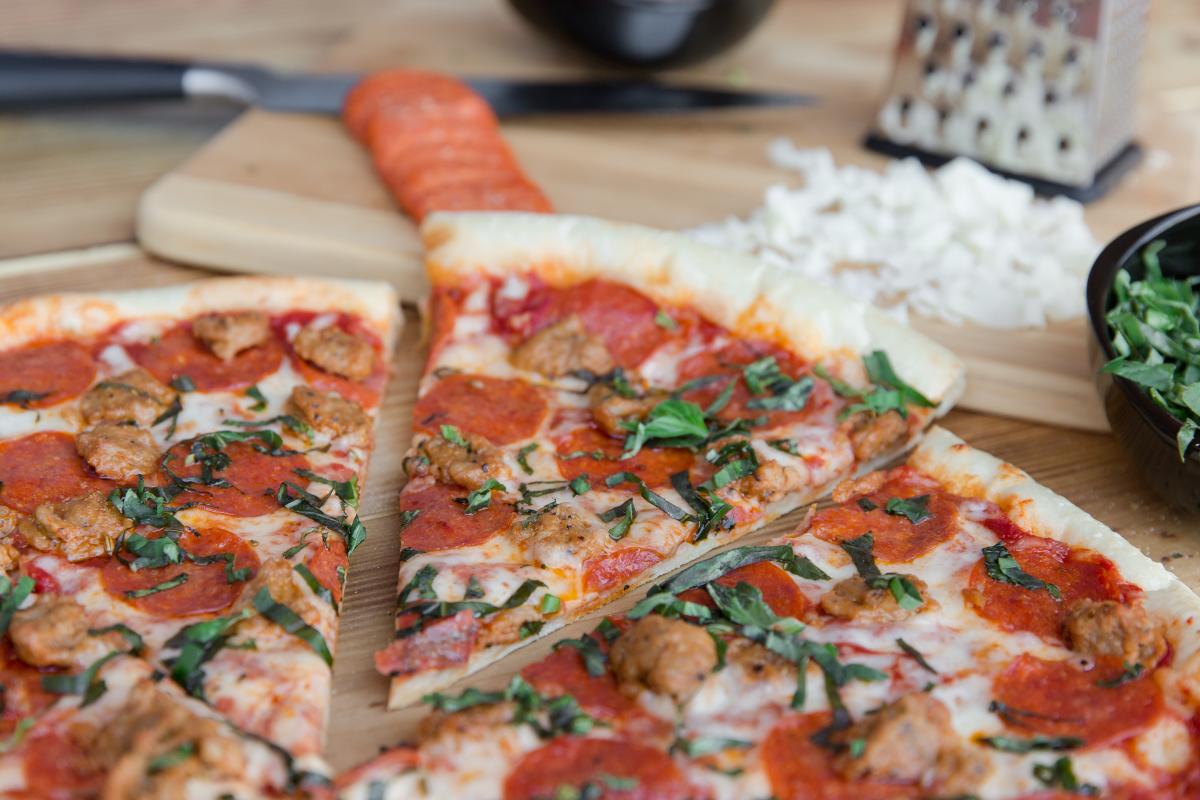 NYPD Pizza
For lunch "in a New York minute," head over to NYPD Pizza, where their hand-tossed pies are made with water sent straight from Yonkers, New York, and baked in a classic stone oven. Served weekdays from 11 a.m. to 4 p.m., the restaurant's lunch menu offers pizza by the slice in your choice of cheese, one topping, or a specialty pizza. If one slice just won't do the job, have the two-slice combo or, better yet, pair your pizza with a salad (house, asiago Caesar, Greek, or specialty), garlic knots, or wings.
Map: 2580 W. Chandler Blvd., Chandler 85224 or (480) 722-0898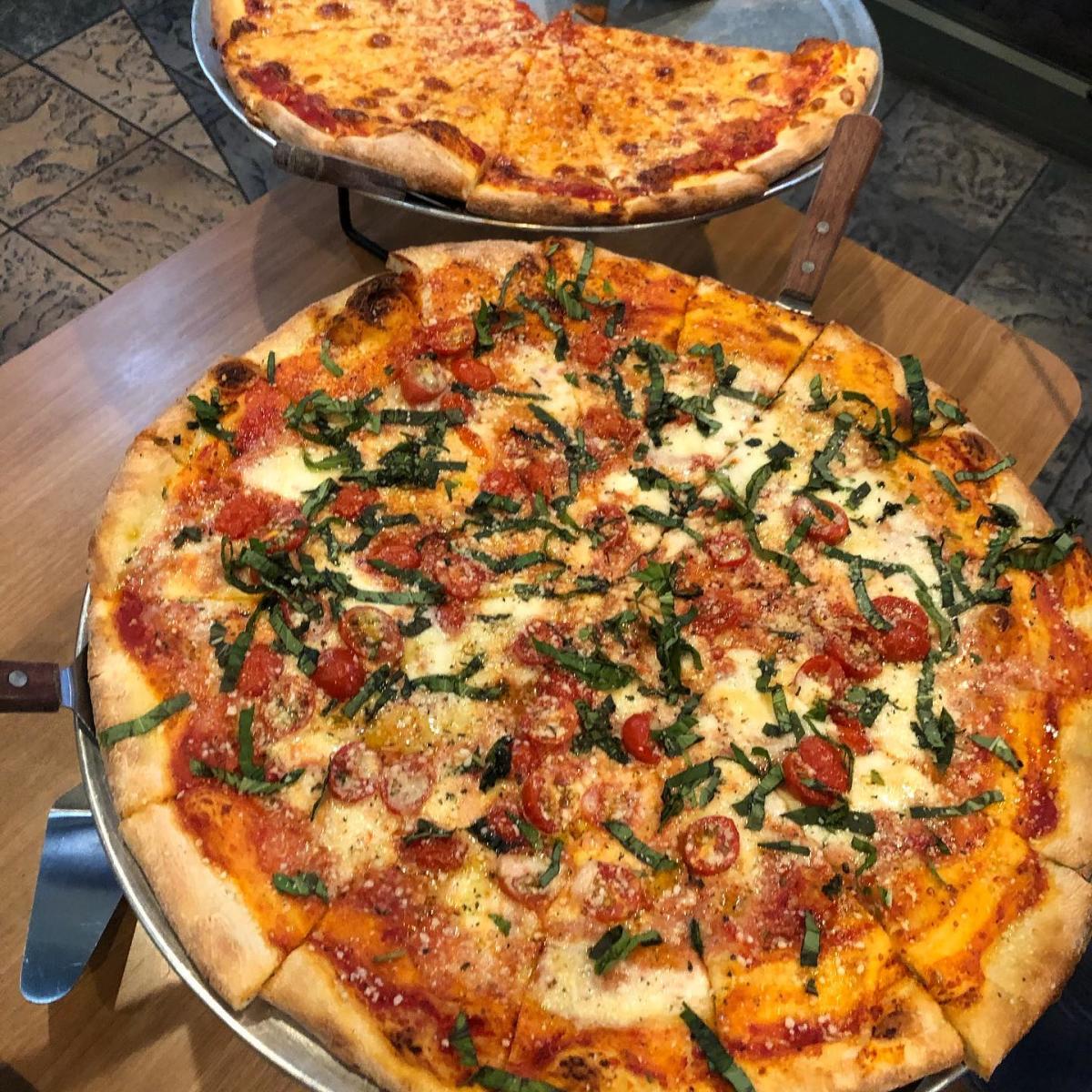 Brooklyn V's
When it comes to pizza, sometimes all you want is a slice to satisfy those cheesy cravings. But what if you're in the mood for more than a classic cheese pie? Head over to Brooklyn V's, where pizza by the slice is available in their specialty offerings, including such selections as white eggplant (breaded eggplant, ricotta cheese, mozzarella, marinara sauce); pesto chicken (basil pesto, grilled chicken, mozzarella, tomatoes); and barbecue chicken bacon (chicken, bacon, mozzarella, homemade ranch dressing).
Map: 2990 E. Germann Road, Chandler 85286 or (480) 758-4040

Streets of New York
Who knew that a New York-style pizza shop opened in Arizona in 1976 would have such staying power? Streets of New York has grown with the Valley over the past 40-plus years, seeing its one shop expand to more than 25, including its popular location in Chandler. Serving both a traditional crust and a lighter "thin and crispy" crust, Streets of New York offers hearty lunch combos pairing a slice of pizza with wings, salad or soup. You can also order the extra large slice or the extra-large New York combo slice.
Map: 5965 W. Ray Road, Chandler 85226 or (480) 893-6700