It all takes place this Sunday, February 2nd as the San Francisco 49ers and Kansas City Chiefs battle it out in the National Football League's ultimate, championship game. Whether you are looking for the perfect spot for you and your friends to catch the big game or for a lively atmosphere to meet fellow sports enthusiasts - Chandler offers many great restaurants serving a lively atmosphere in addition to great food and drinks.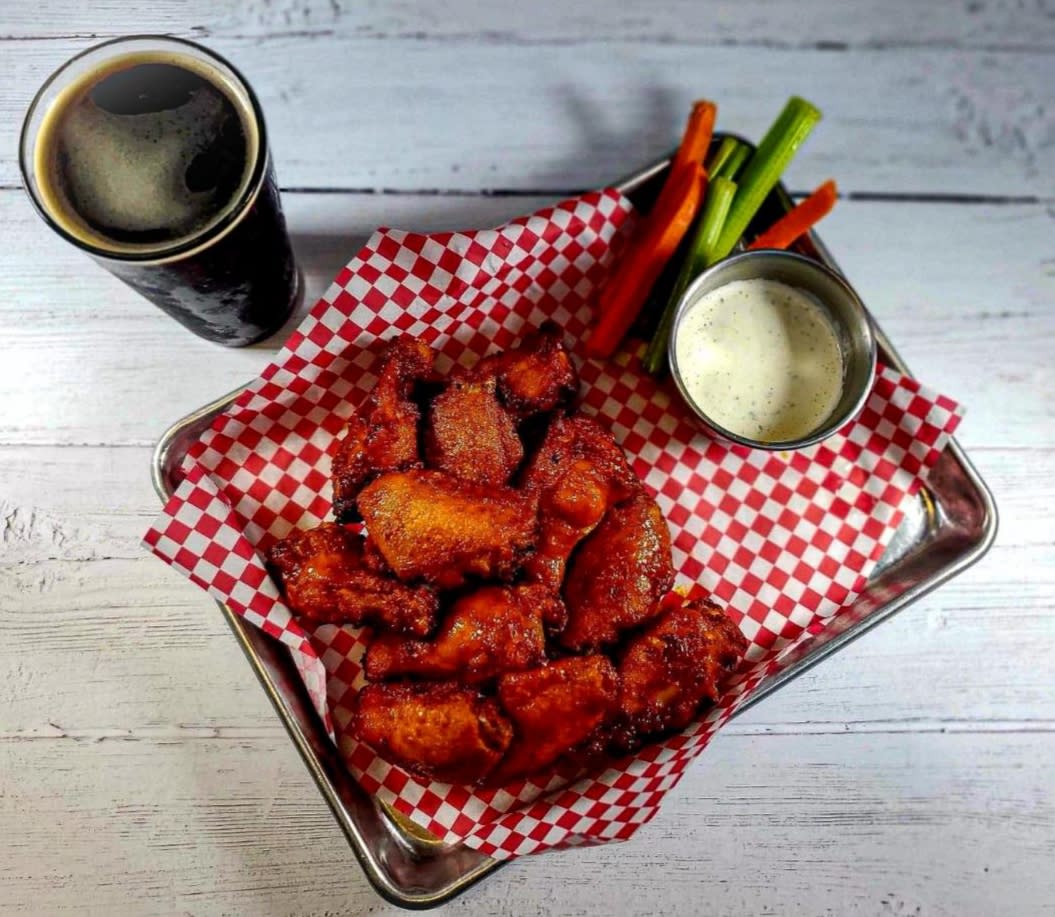 BKD's  Backyard Joint
Catch the fun at BKD's Backyard Joint where you can watch all the commercials and action on 38 4K TVs and the largest 4K projector in the Southeast Valley (156")  and its state-of-the-art sound system.  Celebrating its first anniversary in Chandler, in addition to all the digital screens, the restaurant is known for its fabulous scratch cooking, bar games and drink specials. For Super Bowl, BKD's will host The Big Game, an event filled with food and drink specials including $.99 wings, full access to the happy hour food menu. $15 domestic beer buckets ($20 Craft/Import) and more.  Football squares with winners each quarter and prizes and giveaways enhance the event. 
If you go: 980 E. Pecos Rd., Chandler AZ 85225
The Local Chandler
A very local sports bar, The Local Chandler is known for their very local concept restaurant featuring local food, local drinks and a focus on local sports.  This Sunday , the eatery will feature a NO COVER Super Bowl viewing party with a selection of drink and food specials.  The restaurant will feature live music form 2 p.m. - kickoff, free Bingo at halftime, live music after party and plenty of prizes and giveaways.
If you go: 55 W. Chicago St., Chandler, AZ 85225
Cold Beer and Cheeseburgers
As the name would suggest, this is a place for fans of cold and frosty beer and burgers with their extensive beer selection and more than 20 featured burgers.  The restaurant is surrounded by TVs to catch all the action and in addition to their large selection of handcrafted burgers, diners may opt from a number of sandwiches and their creamy macaroni and cheese entrees.  In addition to Super Bowl food and drink specials, Cold Beer and Cheeseburgers will have games and prizes that will be given throughout the day. 
If you go: 1980 W. Germann Road, Chandler, AZ 85286
The Hungry Monk
The Hungry Monk is an upscale, neighborhood watering hole serving modern pub fare and plenty of local and national craft beers.  In addition to watching the game on one of their many HD televisions, the eatery will feature a number of dine- in food specials but offers extensive carry-out options for those who prefer to catch the game at home or from their hotel room - grab a growler and order a bucket of wings or smoked meat by the pound.   
If you go: 1760 W. Chandler Blvd., Chandler, AZ 85224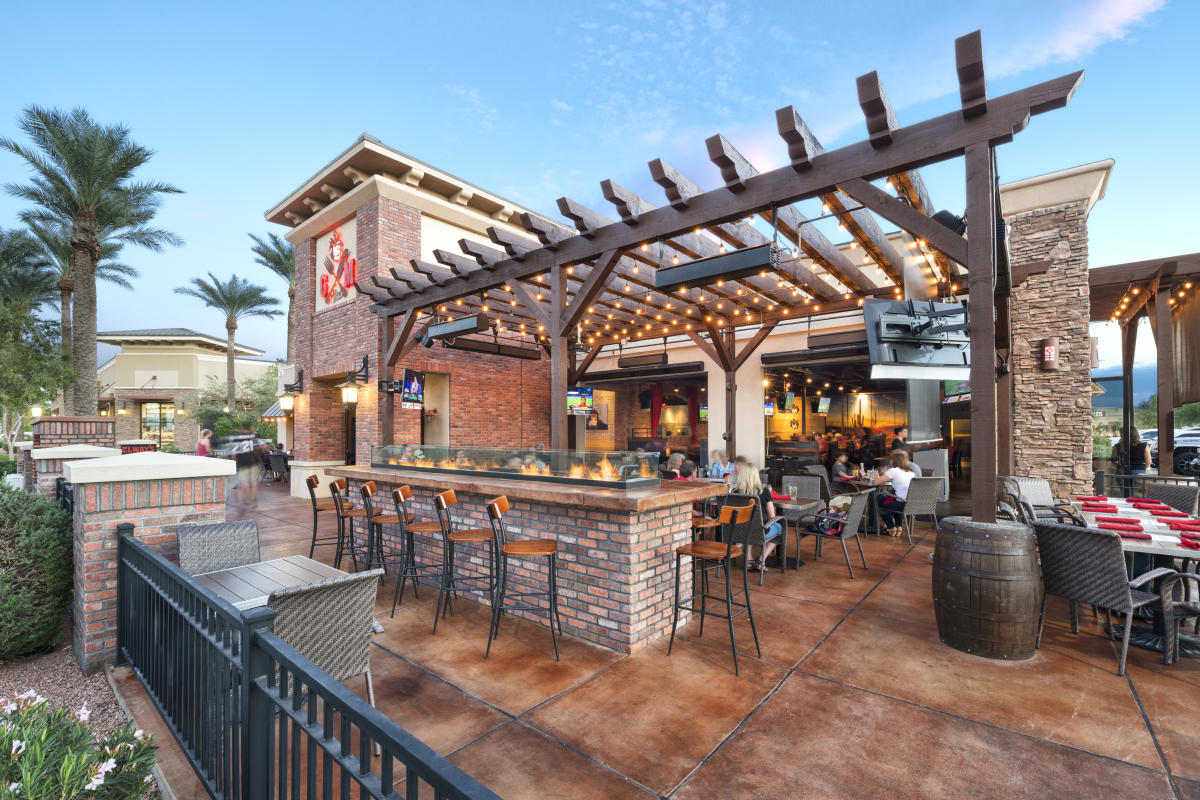 Ginger Monkey
Catch the big game at an upscale gastropub located in south Chandler featuring an outdoor patio and large indoor dining room and bar.  There is no monkeying around at the Ginger Monkey who will not only offer food and drink specials for viewing the big game –but is one of the few places you can make a reservation, so call early and secure your table.
If you go: 135 W. Ocotillo Road, Chandler, AZ 85248
Jolie's Place
This local, neighborhood sports bar may surprise you with it's made from scratch cuisine with entrees including traditional pub fare like burgers, sandwiches, and salads and their award-winning wings, but diners will also discover true comfort food entrees like Jolie's Pub Style Fish and Chips, a Guinness Beef Stew, Baked Macaroni & Cheese and Shepherd's Pie. Jolie's Place has long been recognized for its regular live entertainment, dart leagues, pool, poker, trivia, and karaoke - all providing a real sense of community and excitement which makes it a great spot for watching the Super Bowl on one of their many TVs.
If you go: 140 W. Warner Road, Chandler, AZ 85225
Majerle's Sports Grill
Located at Chandler Fashion Center, Majerle's has been a local favorite for enjoying great sports events in a dynamic atmosphere. The upscale sports bar serves a variety of burgers, salads, pizzas and sandwiches for lunch and dinner with refreshing beverages. The restaurant features 27 HD TVs, an indoor/outdoor bar, two patios and a bocce ball/cornhole court for entertainment.
If you go: 3095 W. Chandler Blvd., Chandler, AZ 85226
Sandbar Mexican Grill
Relax with a cocktail and the sand in your toes while enjoying Arizona's great spring weather and watching the big game from Sandbar's 'oceanfront', sand-lined beach deck featuring four full-service, private cabanas.  Sandbar Chandler features over 50 65" TVs and will offer a number of specials for enjoying the Super Bowl in Chandler, AZ! Sandbar's menu celebrates fresh Mexican cuisine with a great selection of appetizers and entrees that are south of the border fun!
If you go: 7200 W. Ray Road, Chandler, AZ 85226
SanTan Brewing Company
Located in Downtown Chandler, SanTan Brewing Company is Arizona's friendliest neighborhood brewpub serving Great Craft Beer and Great Craft Food. SanTan beers have long been a local favorite since they opened in 2007 and continue to receive national and state recognition for their award winning craft beer and seasonal brews. In addition to two patios, and indoor/outdoor bar and plenty of TVs - SanTan Brewing Company is sure to be a go-to place for sports fans. 
If you go: 8 S. San Marcos Place, Chandler, AZ 85225
Zipps Sports Grill – Ocotillo
Located in south Chandler, Zipps Sports Grill is not your typical sports bar crafting all their food from scratch, from dressings to the pizza crust - you'll discover fresh food made fast at this Arizona original sports bar. With a variety of appetizers perfect for munching away while watching the big game - diners will discover tasty burgers to delight - from their traditional Mushroom Swiss Burger to the more adventurous Sweet Jalapeno Burger. The menu also features a number of salads, sandwiches, focaccias and dessert as well. Zipps Sports Grill also offers pool tables, shuffleboard, patio seating and lots of HD TVs for your viewing pleasure.
If you go: 4060 S. Arizona Avenue, Chandler, AZ 85248
For more dining options - be sure to check our website for additional restaurant options!