From the casual to upscale, Chandler's newest restaurants and bars appeal to everyone's taste for great dining
The proverbial question "Where should we grab some food and drinks?" just became more complicated, in a good way, thanks to several recent restaurant and bar launches in Chandler. Here are eight new dining spots to add to the table talk: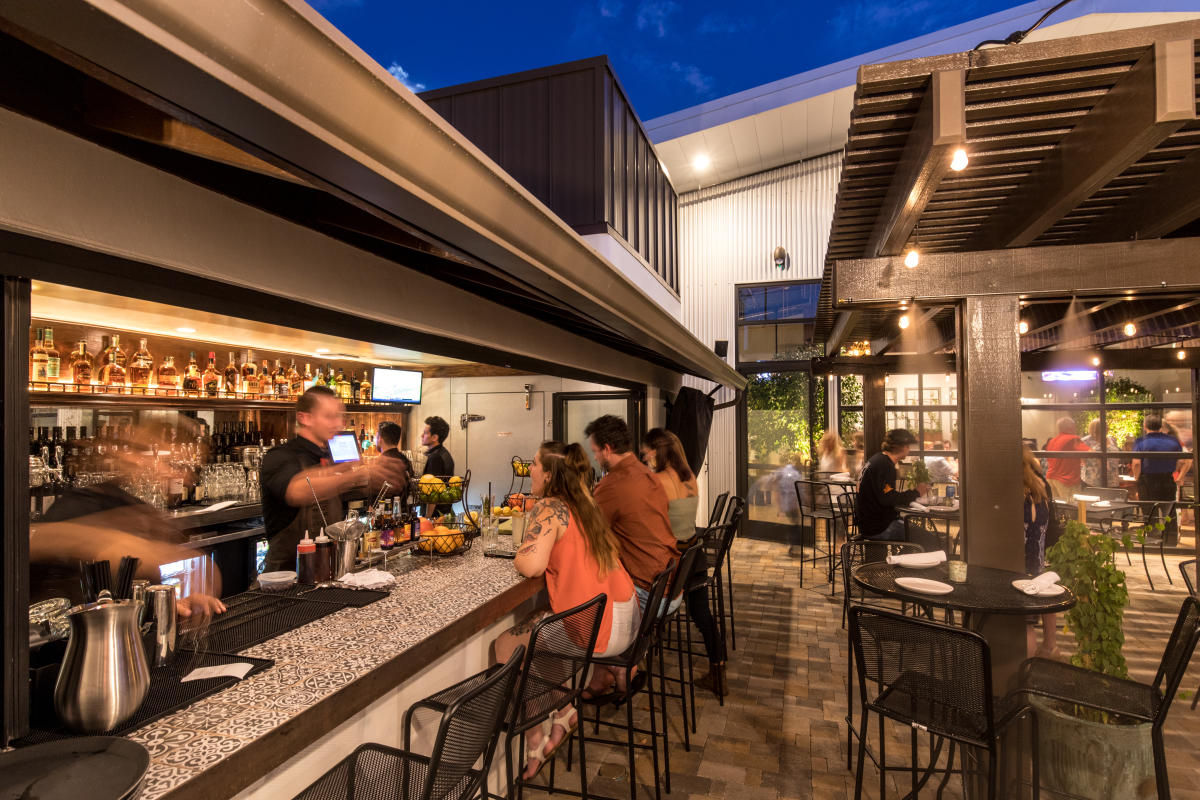 The Hidden House
Step back in time, through iron gates, to a historic 1939 repurposed cottage now posing as an elevated restaurant and cocktail space in Downtown Chandler. Launched by The Brickyard team of Gavin Jacobs and Jackie and Elliot Hall, The Hidden House is completely transparent as an upscale eatery and event venue. The charming gathering spot features Euro-inspired, New American fare, a generous wine list and cocktail selections with a throwback twist, as well as a happy hour that includes $5 house wines and appetizers like duck quesadilla, fried calamari and pork belly tacos. 
Map: 159 W. Commonwealth Ave.
(480) 275-5525
The Parlay Kitchen + Cocktails
Housed in the former Meridiem Kitchen & Lounge spot, Parlay delivers a fresh pub experience with ample TV viewing for game days, modern American cuisine, and craft cocktails. Appealing to everyone, the food-and-beverage lineup caters to a crowd seeking craft beer, wine and signature cocktails, burgers sandwiches and platters, and bites like pretzel and beer cheese fondue. Those with more gourmet palates can indulge on such entrees such as balsamic glazed rack of lamb and $190 bottle of Cabernet Sauvignon. There's also a weekend breakfast menu served 8 am to noon, everyday happy hour, and live performances.
Map: 1245 S. Price Road
(480) 500-5247
St. Amand Kitchen & Cocktails
If you're on a mission for a divine dining and cocktail outing, St. Amand is a blessing. The former D'Vine Bistro and Wine Bar has been reincarnated into a cathedral-style restaurant and bar that draws inspiration from St. Amand, the patron saint of winemaking, beer brewing and bartending. The communal-style, small-plates menu focuses on modern peasant fare, a blend of old and new world flavors such as mushroom risotto, mussels and clams with beer cream sauce, scallop stew and pan-roasted rib-eye steak with potatoes. The faithful also will say amen to the abundance of draft wines, beer, mead, cider, port, sherry, Madeira and house cocktails. 
Map: 3990 S. Alma School Road
(480) 782-5550

Spirit House
SanTan Brewing Company made its mark with award-winning beers, but the brewpub is distilling a new concept with its housemade liquors at the Spirit House, an intimate 49-seat tasting room and cocktail bar located behind the brewery. Part bar, part laboratory, the Spirit House features SanTan's Sacred Stave single-malt whiskeys, but customers can also experiment with the flavors of SanTan's infused-vodka and other botanical-made spirits. In addition, the menu features classic cocktails like their version of the Old Fashioned and Moscow Mule, and light fare with custom meat, cheese and bread boards, salads and open-faced sandwiches. 
Map: 8 S. San Marcos Place
(480) 306-4587
Eggstasy
Ramp up your morning food ritual with a scratch breakfast or brunch at Eggstasy, voted Best Breakfast in the Valley in 2019 by Arizona Foothills Magazine. The accolades come (over) easy because Eggstasy prefers to use high-quality, clean, seasonal and fair-trade ingredients to make eggs, omelets, skillets, soups, pancakes, crepes and waffle batter, compotes and sauces. Plus, they bake the specialty French toast bread in-house and squeeze oranges daily. And you can order equally fresh sandwiches, salads and burgers from a hearty menu that fills you up but doesn't weigh you down.  
Map: 2430 S. Gilbert Road
(480) 361-9275
Spooky's Swirls
Spooky's Swirls, a gluten-free, horror-themed bakery proves you can have your dessert and scare fix, too. The unusual celiac-friendly sweet shop feeds a need for treats and the macabre with cupcakes and other sugary confections surrounded by iconic horror-movie imagery in a museum-like setting. Customers can nosh on Serial Killer bars, Scream cheesecakes and enjoy a caffeine jolt with Death Wish Coffee as they screen horror movies and browse an exhibit of screen props, wardrobe and collector pieces from the Horror & SciFi Prop Preservation Association, an Arizona-based, nonprofit organization that preserves niche film memorabilia.
Map: 3029 N. Alma School Road
(707) 776-6597
Naked Q BBQ
If you like your barbecue stripped down, Naked Q is your kind of place. The local chain's smoked, dry-rubbed meats include chopped brisket, pulled pork, pulled chicken, sliced turkey, and jalapeño hot links that are served without sauce in sandwich or platter style. The unadorned approach is a Naked Q tradition, but customers can dress their meats with vinegar-based, mustard based, sweet or spicy sauces for a custom throw-down complete with traditional sides such as creamy Carolina coleslaw, mac and cheese, potato salad, beans and cornbread muffins.
Map: 890 N. 54th Street
(480) 590-4493
Kodo Sushi Sake
Sushi served with white rice is common, but restaurateur Juno Parker—who also owns Harumi Sushi and Pick N' Roll—keeps his colorful formula intact at Kodo's second location in south Chandler by using black (purple) rice, a healthier alternative to the standard white option. Fans of Kodo's original, highly-rated sushi bar in Scottsdale can still select from the same two dozen specialty rolls, plus nigiri and sashimi, as well as omakase, a multi-course meal of chef-chosen selections at this destination. And a robust list of Japanese beer and 20-plus sakes.
Map: 2430 S. Gilbert Road
(480) 821-3908